Discover more from The Signal
The Signal is a daily curated newsletter that helps you understand the latest developments in business, tech, finance, economy, and policy with sharp analysis and crisp insights thats fun to read arriving at 8AM daily in your inbox.
Over 81,000 subscribers
Hindenburg strikes again
Also in today's edition: Billionaires, bereft; Time's up for TikTok?; Vedanta's volte-face; Luxe hotels get breathing room
Good morning! American fast food chains and convenience stores want customers to come for the juice, and stay for the juice. Axios reports that 7-Eleven, the king of convenience stores, recently launched its own EV fast-charging network, 7Charge in the US. Subway and Taco Bell are also exploring options to install standalone fast chargers across franchises in the hope that these fuelling stops will get EV customers to shell out some extra bucks. Now, will this sell more footlongs? We have our eyes peeled on this one.
Today's edition also features writing by Dinesh Narayanan, Soumya Gupta, Srijonee Bhattacharjee, and Julie Koshy Sam.
If you enjoy reading us, why not give us a follow at @thesignaldotco on Twitter and Instagram.
The Market Signal*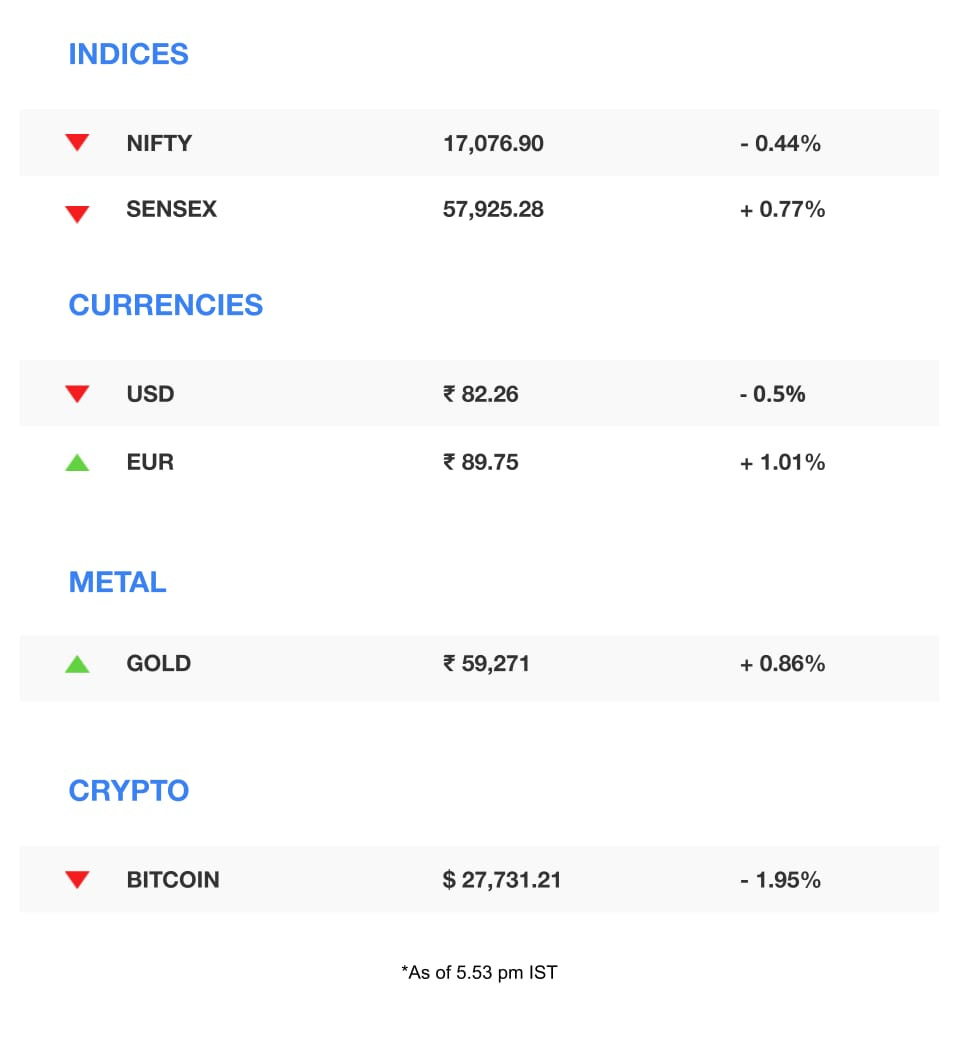 Stocks and economy: Indian equities will likely fall despite the positive closing at Wall Street as central banks of the US, the UK and Switzerland continued to raise rates, signaling to investors that inflation and not liquidity shrinkage remains top priority for them.
While the US Fed raised rates by only 25 bps, the Bank of England pointed out that inflation may possibly fade soon.
Banking stocks continued to roil as US Treasury Secretary Janet Yellen gave her testimony to the Congress. On Wednesday, she had said that there wouldn't be a blanket insurance on deposits across banks. The KBW Regional Bank index slid 3% and S&P 500 banks index fell to its lowest level since November 2020.
Back home, equities may see high volatility ahead of the monthly futures and options expiry as traders stare at losses on phasing out of the 'do not exercise facility' for stock options.
FRAUD
Dorsey's Sleight Of Hand
Short-seller Hindenburg Research has fired a broadside at Twitter founder Jack Dorsey-promoted Block. Cash App, Block's "magical" payments and mobile banking services app is nothing but a fraud built on lies, Hindenburg alleged in research released Thursday. It has taken a short position on Block whose shares fell 20%.
The short-seller has said that the company, which claims to help underbanked and unbanked segments, had overstated all its metrics. It had also become a favourite of criminals who used the platform for fraud and scams.
The hit on Block comes close on the heels of its cannonade at India's Adani Group knocking out over $100 billion of value from its companies and hobbling the conglomerate's ability to raise finances. Hindenburg had also successfully bet against Elon Musk after he purchased Twitter.
THE SIGNAL DAILY
Will the US ban TikTok? Who will be the big winners? Tune in to our deep dive to know about the TikTok drama.
In this episode we also talk about China's ban on Winnie The Pooh slasher horror and the Jack Daniel trademark lawsuit against Bad Spaniels — a "poop-themed" dog chew toy.
Follow The Signal Daily for more!
Listen to The Signal Daily on Spotify, Apple Podcasts, Amazon Music, Google Podcasts, or wherever you get your podcasts.
WEALTH
Money Doesn't Grow On Trees
It grows in traditional 'unsexy' industries, at least in India. Of the 187 Indian billionaires in this year's Hurun Rich List, 39 are from the healthcare industry, followed by FMCG and the chemicals business. Compare this to the US, where financial services and the media & entertainment industries produced the most billionaires. Even software, India's OG success story, has billionaires in the US, but not here. Cyrus Poonawalla, owner of the world's largest vaccine maker, the Serum Institute Of India, and Sun Pharma's Dilip Shanghvi, are the world's richest healthcare billionaires.
Plummet: China's billionaire population has fallen by 229 since last year, and accounted for more than half of the 445 people who lost their US$ billionaire status in 2022. Forty-one billionaires in India lost more than $1 billion, and in total, India's billionaires lost $122.7 billion of their collective wealth, placing us third (after China and the US).
SOCIAL MEDIA
TikTok's High Stakes Washington Gamble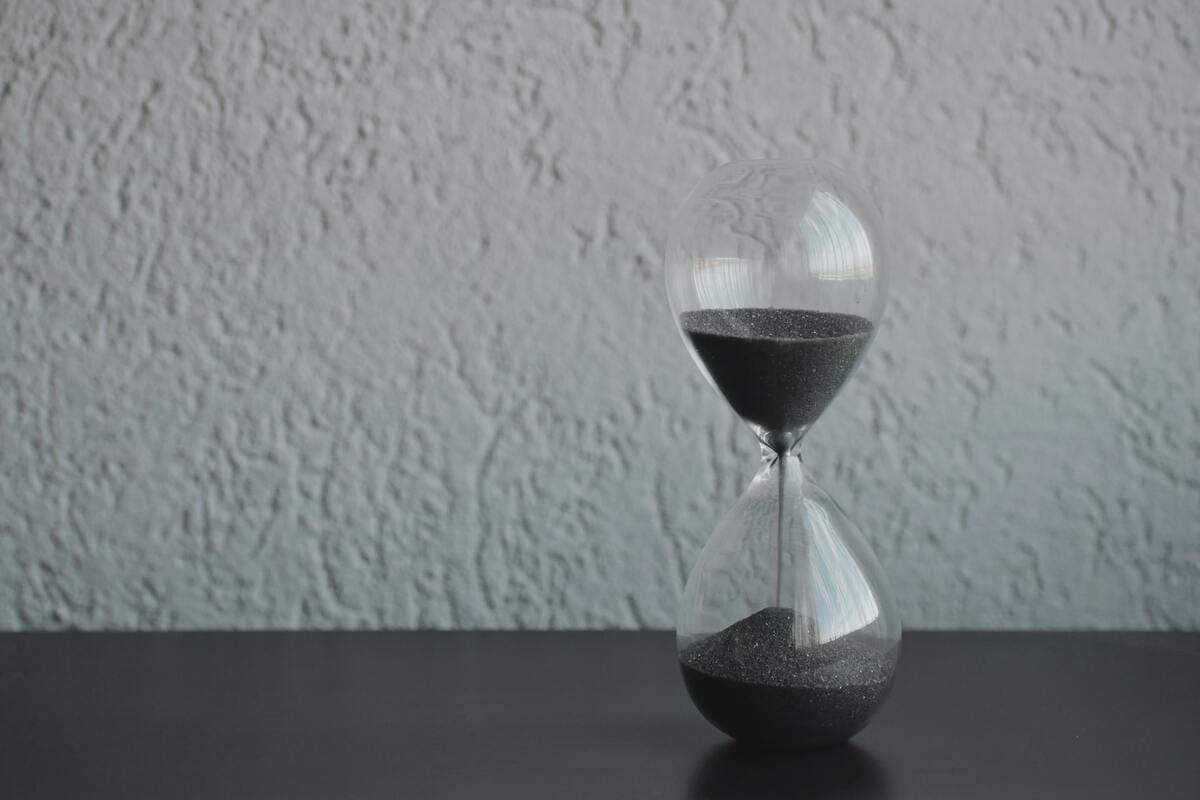 alexandar_todov/Unsplash.com
TikTok's Singaporean CEO Shou Zi Chew took the stand for five hours in the most anticipated Congressional tech hearing this year, trying to win over sceptical members of the US Congress. Spoiler alert: It didn't quite happen.
Late push: Chew, a former Meta intern, deployed his alma mater's playbook by flooding Washington DC with press tours and ad blitzes, besides using TikTok's biggest assets—its creators—to make his case. The company also reassured advertisers while downplaying the likelihood of an "outright ban" in the US.
Dan Primack

@danprimack
Congress: Facebook is too powerful.
Also Congress: We should ban Facebook's fastest-growing rival.
Mar 23, 2023
74 Likes   12 Retweets   11 Replies
The China view: Beijing, where TikTok-parent ByteDance is headquartered, could potentially retaliate by blocking a forced sale using a 2020 export control law, which ByteDance has promised to comply with.
Also: China would prefer a ban.
The Signal
Chew's Washington act is billed as "do-or-die" for the short form video app's future in the US. While his testimony did not drastically change dynamics in Capitol Hill (or the White House), TikTok (and China)-sceptics are got what they wanted—a few stumbles from Chew—which they feel will now bolster their calls for a ban. Public opinion is swaying against TikTok too, with more (older) Americans in favour of a ban, according to The Washington Post. Caveat.
All said, there's little doubt that TikTok has had a profound impact on social media–dictating monetisation, and forcing rivals to sing its tunes and clone its features. While a TikTok ban (with tricky logistics) is unlikely to happen overnight, a strike by the US government could potentially change social media as we know it today.
MINING AND METALS
Vedanta's About-Turn
Billionaire Anil Agarwal may be forced to sell a slice of Vedanta Ltd to pare down debt, exactly the opposite of what he planned two years ago: delist and take the company private.
The metals-and-mining tycoon's group owns half of Vedanta, which houses the group's currently-shut Sterlite Copper, iron ore miner Sesa Goa, and oil driller Cairn India. The Economic Times reports that it is talking to a slew of investors, including Arabian sovereign funds, to sell a 10% stake. It has a net debt of $7.7 billion and not many cost-effective avenues to refinance it.
Last week, group company Hindustan Zinc paid out a massive dividend of ₹11,000 crore (~$1.3 billion), shoring up Vedanta's coffers. If the company was private, Agarwal would have had access to all of Vedanta's share but currently it's only half.
HOSPITALITY
Luxe Hotels Get Some Elbow Room
For now. CRISIL Market Intelligence & Analytics reports that premium hotels in India may log decadal highs in both occupancy and average room rates (ARR) for the fiscal year ending March 2023. While luxe hotel occupancy is expected to touch 67-72%, ARR climbed to ₹7,500-₹10,000 ($91-$122) thanks to revenge travel for leisure and business.
That said, much of the growth is owing to leisure destination properties, where occupancy surpasses premium stays in business destinations. The G20 summit, Indian Premier League, and more foreign tourist arrivals in fiscal 2024 are expected to buoy Indian luxe hospitality, which was otherwise clobbered by both Covid-19 and bankruptcy pains.
Throwback: Hospitality companies accounted for 3% of National Company Law Tribunal insolvency proceedings as of December 2022. In January this year, it was reported that over a 100 Indian hotel companies, including some properties of Marriott, Le Meridien, and Hyatt, had gone bankrupt.
FYI
Fresh capital?: The Tata Group may reportedly pump in $2 billion into its super app, Tata Neu, over the course of two years. Edtech unicorn PhysicsWallah is also in talks to raise $250 million at a $3.3 billion valuation.
Axed: Accenture will slash 19,000 jobs after revising its annual revenue growth and profit forecasts. Job search platform Indeed laid off 2,200 employees or 15% of its workforce. Logitech handed pink slips to 300 employees due to a drop in computer accessory sales.
Et tu?: Another BharatPe co-founder, Shashvat Nakrani, will sue former managing director Ashneer Grover over "unpaid shares".
In the race: Mozilla, the organisation behind the Firefox browser, has launched a startup called Mozilla.ai to develop "trustworthy" AI, while Canva is integrating artificial intelligence into its workplace products to compete against Microsoft and Google.
Crackdown: India's open e-commerce network ONDC has joined hands with Bengaluru-based Namma Yatri to take on ride-hailing companies such as Ola and Uber.
Press play: Apple is mulling a bid for streaming rights to football matches played in England across divisions, including the Premier League.
Nod: Fair trade regulator Competition Commission of India has given Abu Dhabi Investment Authority the go-ahead to acquire a stake in Lenskart.
THE DAILY DIGIT
$411 billion
At the very least; the estimated amount required to rebuild Ukraine, according to the World Bank. (Bloomberg)
FWIW
Family guy: We'd say 90-year-old Mr. Pickles has lived up to his reputation of being slow and steady. The endangered tortoise is a first-time dad. The Houston Zoo announced that Mr. Pickles and his partner, 53-year-old Mrs. Pickles, are parents to three tortoise hatchlings. This development is wild because radiated tortoises rarely produce offspring, and soil conditions in Houston aren't friendly to Madagascar native tortoises. The trio—Dill, Gherkin, and Jalapeno—will remain BTS until they are "big enough" to join their parents. Congratulations to the Pickles family. :')
Doggone: Jack Daniel's has a bone to pick with a company that makes lookalike squeaky chew toys for dogs. So much so that the matter has now reached the US Supreme Court. The famous Tennessee whiskey company wants VIP Products to put an end to Bad Spaniels, saying it violates its trademark. The toymaker believes it is an obvious parody and raised questions about free speech. Our two cents: the case is making the folks at JD seem humourless. Take the compliment and move on.
Grin and bear it: Screenings of British low-budget slasher Winnie The Pooh: Blood And Honey won't see the light of the day in Hong Kong. That's because Winnie the Pooh, long used as a euphemism to mock China's President Xi Jinping, is a protest symbol in China. Christopher Robin, again based on the character, faced a similar ban in 2018. FWIW, viewers won't be missing out on a lot: the movie is universally panned and rated just 4% on Rotten Tomatoes.