Discover more from The Signal
The Signal is a daily curated newsletter that helps you understand the latest developments in business, tech, finance, economy, and policy with sharp analysis and crisp insights thats fun to read arriving at 8AM daily in your inbox.
Over 81,000 subscribers
Dharavi, brought to you by Adani
Also in today's edition: No 'Make In India' for BYD; Rage against the Hollywood machine; Rupee dirham bhai-bhai; We've hit the social media ceiling
Good morning! Forever frenemies Elon Musk and Mark Zuckerberg now have something more in common. Learning to fly planes could just be the ✨ hot ✨ new tech billionaire hobby. The Information reports that Zuckerberg earned his student pilot certificate earlier this year. Silicon Valley royalty such as OpenAI CEO Sam Altman, Stripe CEO Patrick Collison, and Snap CEO Evan Spiegel can also claim bragging rights. Unsurprisingly, an increasing number of tech bros are inspired to touch the skies, and flying schools are witnessing huge queues. All we want to know is: will the cage match now be held up in the air?
Has social media reached a saturation point? The Signal is now on Telegram! We've launched a group — The Signal Forum — where we share what we're reading and listening through the day. Join us to be a part of the conversation!
Today's edition also features pieces by Dinesh Narayanan, Jaideep Vaidya, Srijonee Bhattacharjee, and Julie Koshy Sam.
If you enjoy reading us, why not give us a follow at @thesignaldotco on Twitter Instagram and Threads.
The Market Signal*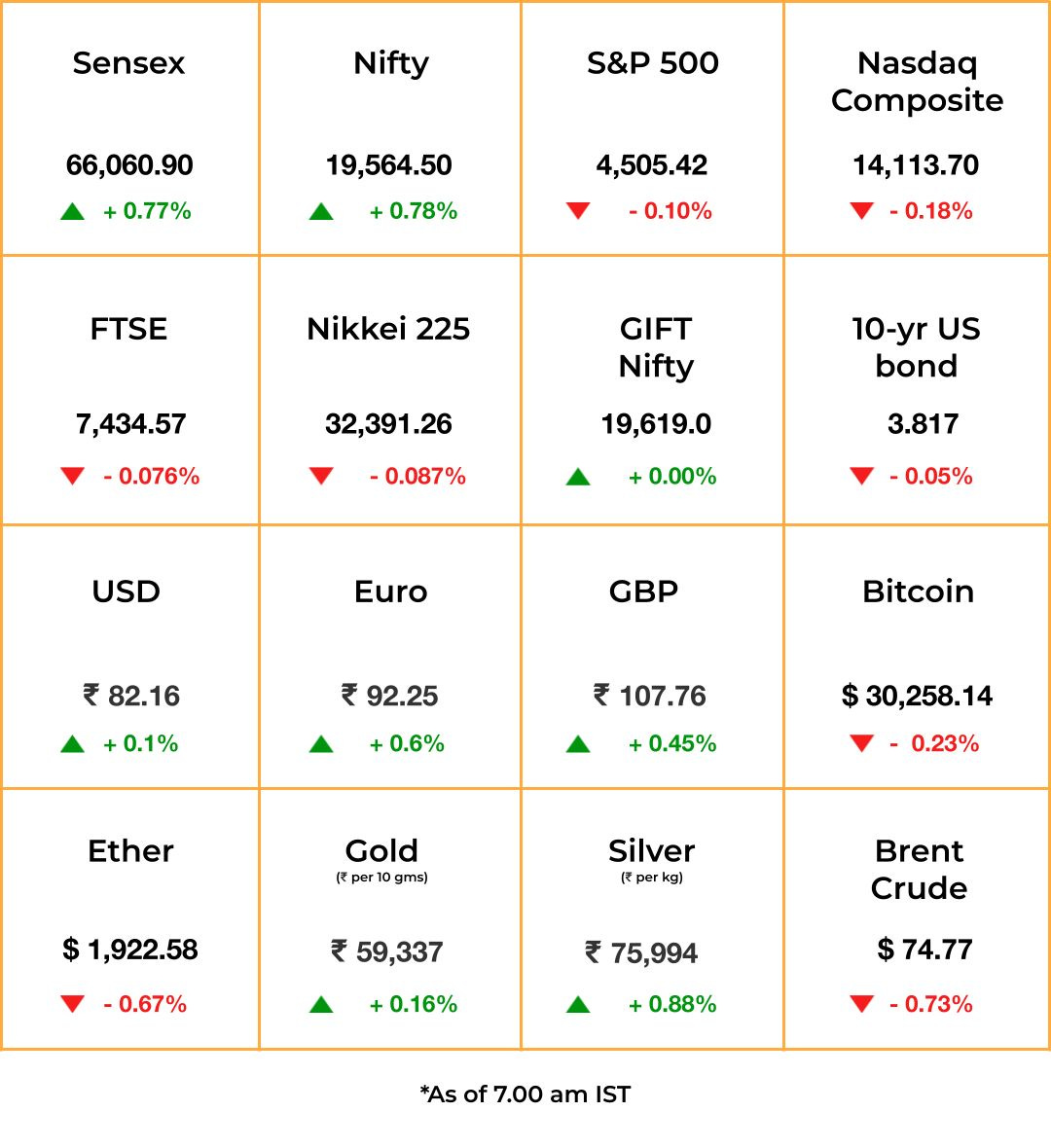 Stocks & economy: China missed GDP growth forecasts for April-June, indicating its economy is still struggling to regain momentum. At 6.3%, the number appears much better than the previous year's at the same time but the economy has slowed further.
Domestic demand and youth joblessness remained a concern.
The central bank has kept rates unchanged but injected fresh liquidity to shore up the economy. Banks are said to be renegotiating mortgages with borrowers who stand to save 80-200 billion yuan a year.
In the US, despite inflation moderating last week, consumer optimism pointed at an underlying resilience. Markets have priced in one rate hike this month and are not ruling out the possibility of another one later in the year.
Indian indices may weaken given China's poor show. Hovering near record highs, a slight correction is due before investors place fresh bets.
REDEVELOPMENT
Slumdog Billionaire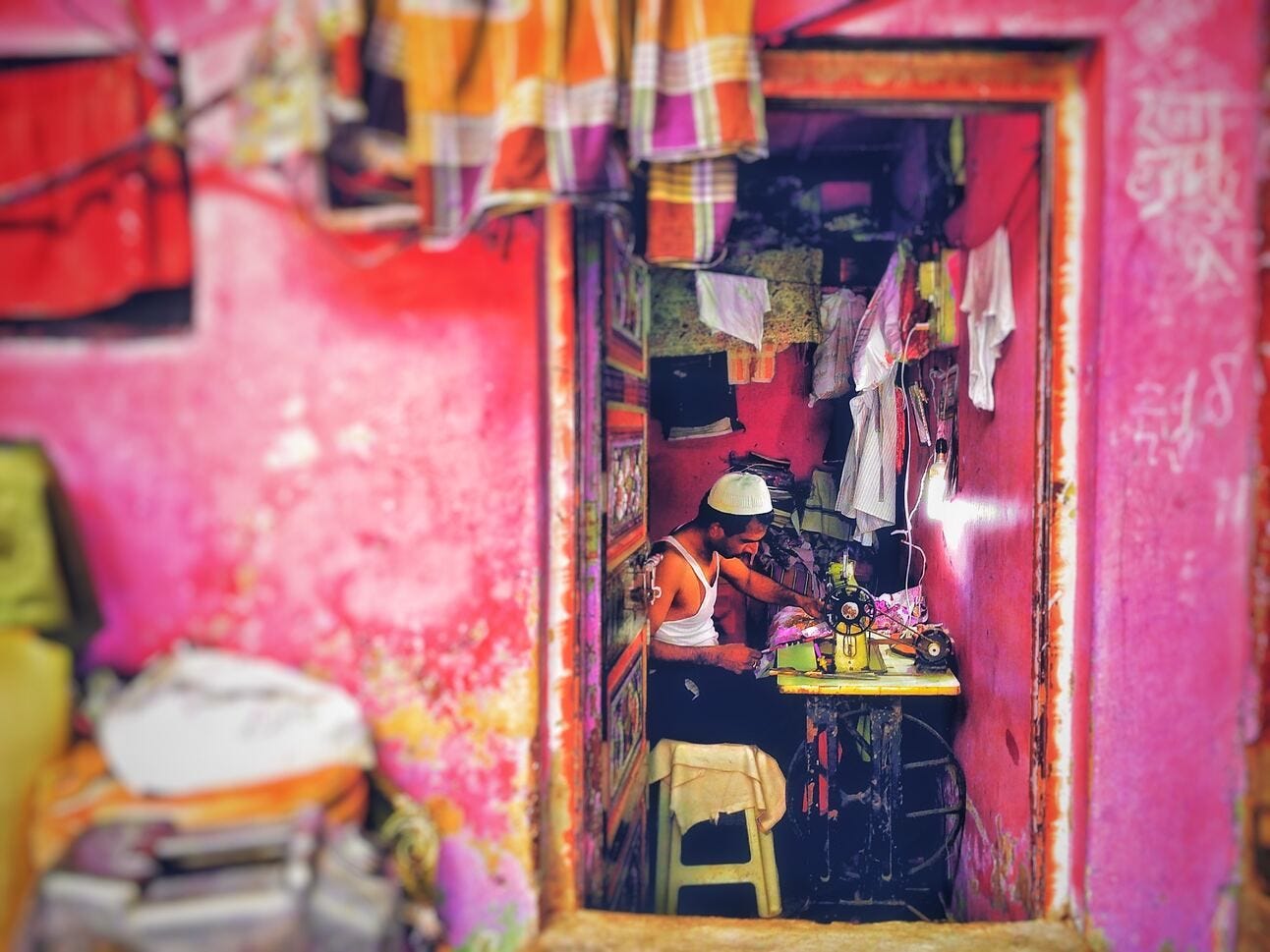 A man works with a sewing machine in Dharavi/Photo by Kanishk saini on Unsplash
Will Asia's largest swathe of shanties sprout shiny skyscrapers now that billionaire Gautam Adani has taken up the task? That's not a trick question, but tricky the task certainly is.
Why now?: The Maharashtra government has given the final approval to the Adani Group's real-estate arm to redevelop the 620 acres of Dharavi. The group bought the redevelopment rights for $620 million last year.
About a million people live in densely-packed hovels along a highly polluted river, a glittering business district, and an international airport, also operated by the Adani Group. Over 59,000 families will have to be rehabilitated.
Not easy: Dharavi is not just a sprawling slum but a vibrant, though largely illegal, hub of industrial activity. Thousands of tiny units churn out medicines, leather goods, clothes and sundry other products. These are to be reorganised in an industrial zone.
MANUFACTURING
BYD Proposes, India Disposes
India is reportedly spurning the advances of the world's largest maker of electric vehicles (EVs). According to the Times Of India, policymakers are hesitant to greenlight a manufacturing joint venture between Chinese automaker BYD and Megha Engineering and Infrastructure. Geopolitical tensions with China and Chinese companies' tendency to choose local partners who don't have "control on technology, decision-making, and other critical know-how" have everything to do with it. This caginess also spurred Great Wall Motor's India exit.
BYD, which sells the e6 and Atto 3 electric SUV in India, had proposed a $1 billion plan to locally produce EVs and EV batteries. The news surfaced after Tesla restarted local manufacturing discussions with the Indian government, revolving around a factory that will make cars starting at ₹20 lakh ($24,367).
Tangent: The Economist notes that countries' obsession with ramping up industrial output is ill-founded because good manufacturing jobs no longer exist.
ENTERTAINMENT
Creators Strike Back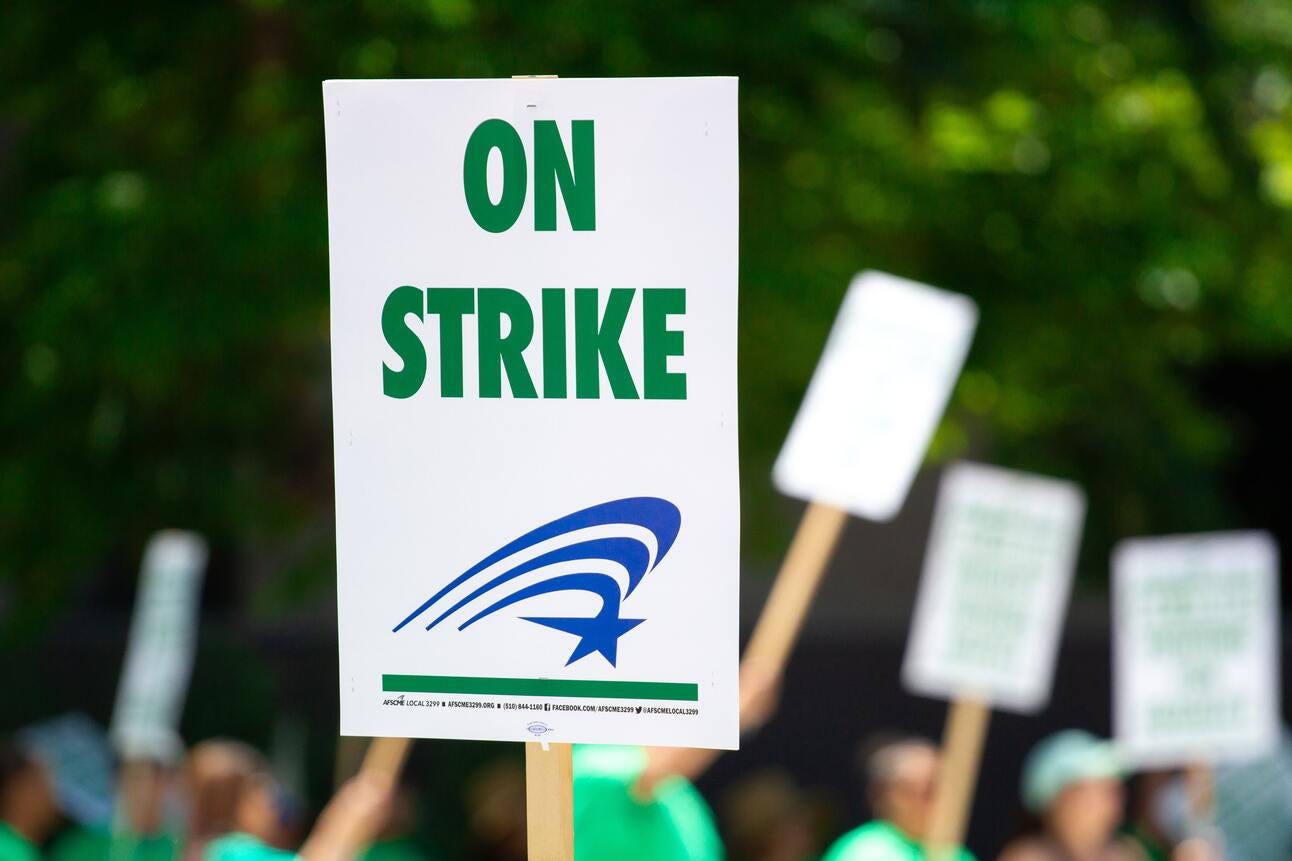 Photo for representational purposes only
For the first time in 63 years, Hollywood's writers' union (WGA) and actors' union (SAG-AFTRA) are on strike together. The fight remains the same: to get paid more for their work.
The unions are demanding changes in how pay is calculated when their work is streamed. For instance, actors want 2% of revenue from the streaming of their shows.
The WGA and SAG-AFTRA are pushing back against AI too. Writers want a ban on AI-generated scripts, while actors are protesting studios' plans to use their likenesses forever in exchange for just one day's pay. Ironically, this fight has already played out, on a streaming platform no less. In the latest Black Mirror season, Salma Hayek, playing herself, attacks the 'Streamberry' (read: Netflix) office for using her AI-generated likeness with no restraints.
The Signal
The joint strike will likely bring a limping Hollywood to its knees. Already, the WGA strike froze writing for the new seasons of The Handmaid's Tale and a Games of Thrones prequel in May. Several late-night talk shows have been off-air too. Come September, new seasons of comedies and dramas will also be delayed. Networks like ABC and Fox will air reruns instead.
But Hollywood studios are spending more on technology and new entertainment formats. Netflix is betting on gaming to build a transmedia empire. Sony is betting on anime to grow in markets like India. Clearly, what's good for studios' expansion is increasingly at odds with what's right for writers, actors, and other creators.
🎧 Dharavi is set to get a facelift. Also in today's edition: Double trouble for Hollywood. Listen to The Signal Daily on Spotify, Apple Podcasts, Amazon Music, Google Podcasts, or wherever you get your podcasts.
TRADE
Let's Shake On The Rupee
The Indian rupee (INR) will go a long way in Dubai and Abu Dhabi.
How?: The Reserve Bank of India has inked twin pacts with the Central Bank of UAE, one for trade settlement in INR and UAE dirhams, and the other to interlink payments and financial messaging systems.
What it means: Indian exporters and importers will not need US dollars to trade with the UAE. Similarly, India's Unified Payments Interface and UAE's Instant Payment Platform will be linked. It means someone in India can use apps such as Google Pay, PhonePe, and BHIM to pay someone in the UAE.
India's Comprehensive Economic Partnership Agreement with the UAE is its most successful trade deal. In terms of utilisation, it surpassed all its other free trade agreements in the first year, with Indian exports to UAE hitting $31 billion in FY23 and expected to cross $50 billion in FY27.
SOCIAL MEDIA
The Novelty Has Worn Off
Threads may have set the record for the fastest-growing online platform, but its daily active users (DAU) from the time of launch to now have already fallen by 20%, according to Sensor Tower data. Similarweb data shows that DAU dropped by 25% among Android users. This may be because Threads has no defining trait yet.
But it's too early to write anybody off, whether that anybody is Threads or Twitter. As The Wall Street Journal tech columnist Christopher Mims observes, Twitter—for all its ongoing problems—benefits from our muscle memory of using it as the default "Thunderdome of online conversation". It'll take a while to dethrone Twitter; Bluesky, for one, is still making elementary moderation boo-boos.
Bloomberg Businessweek columnist Max Chafkin argues that social media itself is stagnating and has been for years. GWI data underlines that we've hit an internet (and attention economy) saturation point.
FYI
Warming relations: US treasury secretary Janet Yellen is back in India for the third time in nine months, this time for a G20 summit meeting.
Red light: The global semiconductor chip shortage has hit the issuance of smart driving licence cards and automobile registration cards in India.
Deal watch: JSW Steel is considering bidding for a 20% stake in Canadian miner Teck Resources' steel-making coal business, reports Bloomberg.
Crisis control: The Indian government has started selling tomatoes at a discounted rate of ₹80 (~$1) per kg in select cities after prices soared to ₹250 (~$3) per kg in major towns.
Global warming: Europe's highest recorded temperature of 48.8°C, registered in Sicily in 2021, could be breached soon as southern Europe comes under the grip of a "heat storm".
iSpy…: Russia has banned government officials from using iPhones and other Apple products over "espionage" concerns.
Signed: Gaming giants Microsoft and Sony have inked a deal to include Activision Blizzard's best-selling Call of Duty series on PlayStation once the $75 billion merger goes through.
THE DAILY DIGIT
$7 billion
What a potential 10-day strike at the largest American shipping company, United Parcel Service or UPS, could cost the US economy. The walkout could make it the most expensive one in the country in over 100 years. (Reuters)
FWIW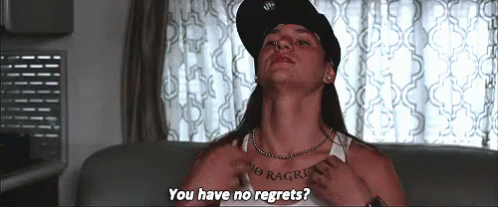 Got ink?: Apparently, showing off ink could help entrepreneurs snag fatter paychecks. According to a study, Kickstarter crowdfunding campaigns fronted by tatted folks tend to attract more backers, especially when it comes to products such as new night-vision binoculars. That's because tattoos signal creativity, making backers more inclined to open up their wallets. 'Non-artistic' products received 458 more supporters on average, while artistic campaigns earned an average of 128 backers since they are assumed to be creative by default. Psst: you may still want to hide that ink around traditional investors. To quote a researcher in the study: "You won't see Warren Buffett rolling up his sleeves and showing tattoos." Point noted.
RIP home deliveries: Home deliveries in the US are losing steam. The Wall Street Journal notes that more customers are placing orders online and opting for store pickups rather than waiting for their goods to be delivered. This option is a blessing for retailers. According to Deutsche Bank Research, home delivery costs make up 10%-15% of an e-commerce brand's sales; the number stands at just 2%-3% for curbside pickup. For consumers, it means saving up on time that they would otherwise spend at the store. Whatever happened to aimlessly traipsing down supermarket aisles?!
AI for the win?: Bank of America is counting on digital tools to train its 2,000 new employees in real-time. As part of an immersive training programme, it is using AI, virtual reality (VR), and the metaverse to create specific situations, such as dealing with an angry customer, handling a robbery, and even sitting on a mystical unicorn (as part of downtime). Mike Wynn, innovation and design executive for Bank of America Academy, is gung-ho about the powers of AI. He was quoted saying, "It's hard to teach traditionally. VR creates anxiety, it gets your heart rate up. It makes you nervous." 💀 Sheesh. Talk about peak capitalism.