Discover more from The Signal
The Signal is a daily curated newsletter that helps you understand the latest developments in business, tech, finance, economy, and policy with sharp analysis and crisp insights thats fun to read arriving at 8AM daily in your inbox.
Over 81,000 subscribers
Hospital deal has a stroke
Also in today's edition: Tim Cook, the diplomat; Indian sectors hit by China protests; Will Amazon spin off Prime Video?; Ajinomoto's flavoursome pivot
Good morning! It's that time of year when Apple Music users don't sit at the cool kids' table. Spotify Wrapped 2022 is here, there, and everywhere, with a new feature called 'listening personality'. You may know this if you've checked (and brandished) your Wrapped, but here are some insights anyway. Bad Bunny, Drake, and Taylor Swift are the most streamed artists globally, while Joe Rogan is the top podcaster. Closer home, Arijit Singh, Pritam, and AR Rahman round off the top three. Leeza Mangaldas' The Sex Podcast is the most streamed on Spotify India. And the most streamed album? The late Sidhu Moosewala's Moosetape.
🎧 The tech slump is coming for major international law firms in the US. Kerala's Vizhinjam Port is caught in the eye of the storm. The Signal Daily is available on Spotify, Apple Podcasts, Amazon Music, and Google Podcasts, or wherever you listen to your podcasts.
If you enjoy reading us, why not give us a follow at @thesignaldotco on Twitter and Instagram.
The Market Signal*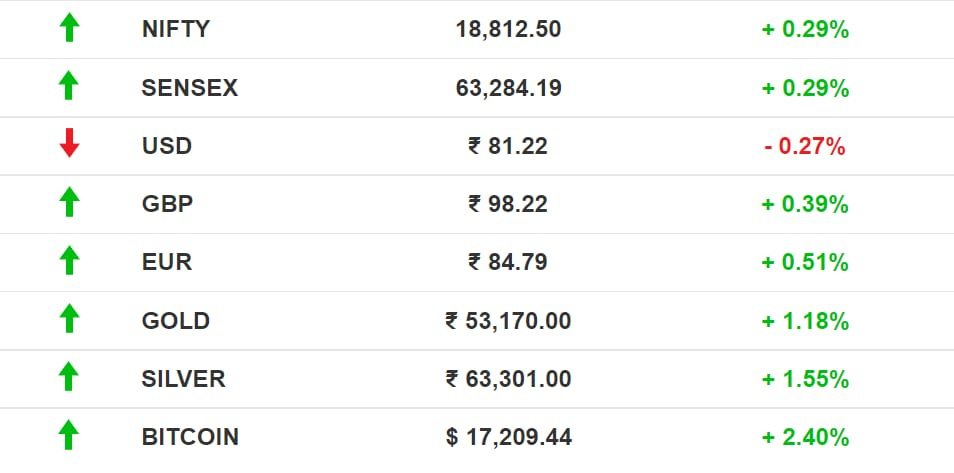 Stocks: Indian benchmarks seem to have hit a purple patch. They gained 4% in November. Business Standard reports that some analysts are expecting the Nifty to touch 20k and the Sensex 70k.
Reliance, TCS, and HDFC Bank are the most valued listed companies in India, according to the 2022 Burgundy Private Hurun India 500 report, which also listed Serum Institute of India as India's most valued unlisted company.
Fed chair Jerome Powell hinting he could go slow on rate hikes and China easing Covid curbs boosted global stocks as well.
Early Asia: The SGX Nifty slumped -0.33% at 7.30 am India time. The Hang Seng Index (-0.036%) and Nikkei 225 (-1.84%) also contracted.
TECH
An Unlikely Diplomat
Elon Musk is burying the hatchet, for now. Musk had publicly lambasted Apple for reducing Twitter ad spend. Musk also said Apple had threatened to blacklist Twitter for its App Store. He, however, backed off soon after Apple CEO Tim Cook gave him a tour of Apple Park.
Tough cookie: Apple was expected to lose its mojo after Steve Jobs' demise. But Cook—though not a fan favourite or a product guy—steered the company to make it the most valuable in the world.
Cook allied with a government agency in China and committed to investing >$275 billion in the country. He lobbied hard in the US, with some success, against legislations targeting Big Tech. Cook has taken positions in the US that'd go against the Chinese and yet managed to keep Apple out of any conflict between the two nations. Now that's a diplomat any country would want.
SURVEY
The Signal Annual Subscriber Survey 2022
A programming note: Have thoughts about The Signal? We'd love to hear from you. We'd like to know what works for you and what doesn't. We are keenly aware that your time is valuable and we assure you this will be a breeze. Did we mention that the survey is completely anonymous? Help us make The Signal better.
CHINA PROTESTS
India Imports A Slowdown From China
Agitated citizens protesting their government's harsh Covid policies are not only slowing down the Chinese economy, they are also impacting India's consumer electronics, engineering goods, gold, and diamond sectors.
Details: Shipments of India's engineering goods will hit a roadblock as the Chinese customs department is protesting against the Xi administration. India's engineering exports to China already fell 64% in October 2022 on a year-on-year basis. The next 2-3 weeks will determine whether electronics and component supplies to India will be affected.
Sparkle turns dull: India's diamond industry was already in flux due to the aftershocks of the Covid-19 pandemic and the ongoing Russian-Ukraine war. The country's exports as a whole declined 16% this October due to global economic turmoil and slowing demand from the Far East, especially China.
M&A
Healthcare's Amazon-Future-Reliance Moment Is Here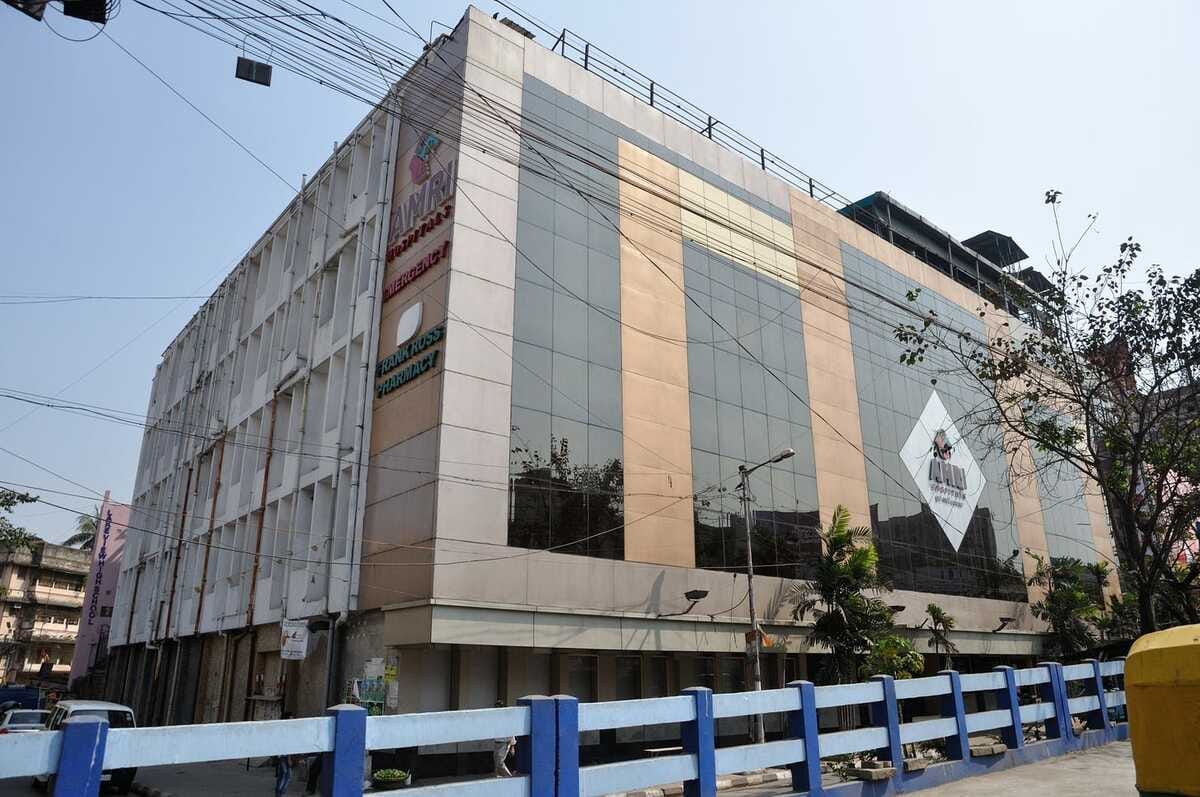 A corporate battle has begun to play out in the Delhi High Court between three groups that run hospital chains.
What: It began when Kolkata-headquartered Emami Group, known for beauty and personal care products, put its hospital chain AMRI on the block. The Bengaluru-based Manipal Health Enterprises (MHE) sealed a deal with Emami to buy AMRI, which runs three super specialty hospitals in Kolkata and one in Bhubaneswar, for ₹1,800 crore.
The twist: The Economic Times reports that the Delhi-based Max Healthcare Institute (MHI), which runs an eponymous hospital chain, has offered Emami ₹900 crore more for AMRI. Although talks were going on between the Emami and Manipal groups since September, they reportedly broke down at the last meeting in Mumbai last week.
The Signal
It is no surprise that MHI, whose presence is limited to the region in and around Delhi, would pay a premium for an entry into the east. Deals are usually made in good faith, but it is also a no-brainer that Emami's promoters were tempted by Max's fat offer. The path forward will likely be messy because their reasons for pulling out of the agreement appear to be technical and flimsy. This is not unlike the deal where the Future Group sold some assets to Amazon for $200 million but got messed up after the Reliance Group made a sweeter offer to Future's debt-ridden promoters.
On a different note, a consolidation of hospital chains is not healthy for patients because it will raise costs for them.
STREAMING
Amazon Primes The Pump
Andy Jassy is in the mood for a spinoff. The Amazon CEO is open to the idea of having Prime Video as a standalone business.
Why?: Amazon's retail business is suffering shuttered divisions, a failed voice experiment, and large-scale layoffs. Conversely, cloud business Amazon Web Services (AWS) is the tech giant's most profitable arm; whispers (and suggestions) about Amazon spinning off AWS have been ongoing since 2018.
Prime Video is a critical funnel for Prime subscriptions. Spinning it off may help Jassy unlock shareholder value and dedicate more managerial resources towards a business that'll not only expand its Channels programme, but double down on sports rights and IP licensing (via its DC partnership with Warner Bros Discovery).
Aside: Variety notes that Netflix—whose chief Reed Hastings admitted that he wanted to acquire Wordle—blundered by not giving Glass Onion: A Knives Out Mystery a longer theatrical run, given the film's great per-theatre collections.
COMPANIES
Ajinomoto Has Its Chips And Eats Them Too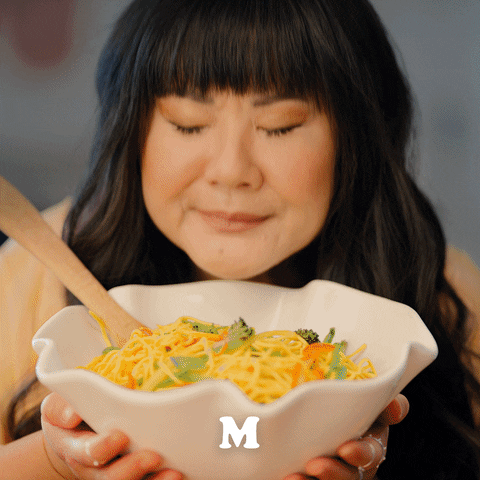 The 113-year-old company that invented monosodium glutamate or MSG—that umami bomb we grew to love but were conditioned to hate—is the flavour of the month in Japan. Ajinomoto's shares rallied to 4,357 yen ($31.97) on Tuesday, beating the 1987 record of 4,350 yen (~$31.92).
MSG had nothing to do with it… on second thought, it did.
Ajinomoto, which is to MSG what Google is to search, isn't just a food manufacturer. It's also a biotech company that makes Ajinomoto Buildup Film (ABF), the semiconductor insulation material that was once made with MSG byproducts. ABF goes into ABF substrate, a critical chip component that AMD and Intel didn't have enough of during Covid; that paved the way for Ajinomoto and other Japanese manufacturers to step in and make a killing.
Ajinomoto's specialty chemicals business is driving 40% of its profits this year. Talk about a spectacular pivot.
FYI
No sudden moves: Private equity Blackstone imposed withdrawal limits on investors after facing a run on its $125 billion real estate investment fund.
Turnaround: China will reportedly announce an easing of its tough Covid-19 protocols after anger over the measures triggered historic protests in the country.
Exit: Bret Taylor, the Salesforce co-CEO who played a key role in the company's $27.1 billion Slack acquisition, is resigning to start a new company.
In the bank: Agritech startup DeHaat raised $60 million at a valuation between $700 million-$800 million in a Series E round led by Temasek and Sofina Ventures. Property-tech platform Blox raised $12 million in a Series A round.
Oil cap: The 27 European Union member-states have more or less agreed to put a price ceiling of $60 per barrel on Russian oil.
Tesla's not the one: China's BYD has emerged as the world's leading EV maker beating Tesla in Q3, 2022. Three of the five highest selling global brands were Chinese.
Trainee millionaires: International property firm Jane Street has made a record Rs 4 crore offer to three IIT students in campus placement.
THE DAILY DIGIT
$100 billion
The estimated remittances into India in 2022, per a World Bank report. This is a 12% increase from last year and puts India's inflows—the world's largest—ahead of those in China, Mexico, and others. (Bloomberg)
FWIW
Let the games begin: Yes, video games for dogs exist. UK-based startup Joipaw is developing a gaming console to keep dogs stimulated. The console includes "a dog-tailored touchscreen, a height-adjustable stand, an automated treat dispenser, and interactive puzzles". There's also a fitness tracker—a feature we think they could do without. Joipaw next wants to be the Apple Health for dogs. We'll pass the mic to their target audience.
Hall of shame: This title comes with no bragging rights. New York and Singapore are ranked as the world's most expensive cities. Cost of living surged by a whopping 8.1% in the last year, driven by a strong dollar and surging energy prices. Moscow and St Petersburg in Russia understandably moved south. Bengaluru (161), Chennai (164) and Ahmedabad (165) also feature in 172 of the world's major cities.
I scream, you scream…: Rage is real, and screaming can be therapeutic. And, it has fans. This form of emotional release isn't new and was first introduced to the world in the 1970s by psychologist Arthur Janov in his first book, The Primal Scream. It didn't catch on popularity then, a pent-up release could have some short-term benefits: it reduces cortisol levels, a stress hormone. Pop star Britney Spears was a revolutionary when she sang this song.
Enjoy The Signal? Consider forwarding it to a friend, colleague, classmate or whoever you think might be interested. They can sign up here.
Do you want the world to know your story? Tell it in The Signal.
Write to us here for feedback on The Signal.