Discover more from The Signal
The Signal is a daily curated newsletter that helps you understand the latest developments in business, tech, finance, economy, and policy with sharp analysis and crisp insights thats fun to read arriving at 8AM daily in your inbox.
Over 81,000 subscribers
Hush at Clubhouse
Also in today's edition: Disney's IPL burden; Medical diagnostics are the new black; UK flirts with four-day work week; Indian-born fugitives get the Interpol treatment
Good morning! Australia is facing a lettuce shortage. It's so bad that KFC has replaced it with cabbage in its burgers and wraps. Finger Lickin' Good now remains a debate. Maybe now, lettuce will finally get the respect it deserves.
The Market Signal*
Stocks: Benchmark indices fell for the third straight day, ahead of the RBI's policy decision on Wednesday. LIC shares hit an all-time low of ₹753.35 as stocks declined 20%. Its market cap dipped to ₹4.78 lakh crore. UltraTech Cement hit a 52-week low of ₹5,412.
Early Asia: The SGX Nifty was trading 0.08% up from its previous close at 7:30 am India time. The Hang Seng Index surged 1.51%. Nikkei 225 was up in early trade.
TECH
Social Audio Goes Kaput
This time last year, you were either scrambling for a Clubhouse invite or spent most of your evenings listening to conversations on that app. Fire your device today, and chances are that you've either uninstalled it or just given up.
Reality check: Clubhouse is slowly learning to grapple with a new (old) reality—where the pandemic is fading away, things have opened up, and events are back. Now it is laying off staff, and high profile senior executives such as Aarthi Ramamurthy, are exiting the stage too.
Pulling the plug: When Clubhouse took off, the likes of Meta, Spotify, etc. wanted to either "clone" its product or launch separate apps. Meta, for one, is moving on, while Spotify has tucked in its "Live" audio product in its larger podcasting growth strategy. Amazon (which launched Amp in March this year), and to some extent, Twitter, seem to be holding the fort for now.
🎧 The hype over social audio is fading. Here's why.
SCAM
Collapse Of The Gupta Empire
Gupta brothers, the Saharanpur-born South African billionaires and friends of former President Jacob Zuma are in jail. Rajesh Gupta and Atul Gupta were arrested for fraud and money laundering in South Africa.
Details: Along with brother Ajay Gupta, they reportedly controlled a media-to-mines business empire that was said to be built on political influence and corruption. So close were the Guptas to the president that they were collectively nicknamed the 'Zuptas'. They fled to Dubai when the scandal broke and Zuma resigned in 2018.
Why is it important? Zuma himself was a divisive president; his incarceration over the alleged 1.5 trillion-rand graft leading to the worst violence in South Africa since the end of apartheid.
Similarly: Dubai may extradite British businessman Sanjay Shah to Denmark over a $1.7 billion tax scandal in the Nordic country.
🎧 Originally from Saharanpur in Uttar Pradesh, the Gupta brothers began as small businessmen in South Africa. Then started the game of power and corruption. We look at the dramatic fall of the Gupta brothers.
STREAMING
IPL Rights Leave Disney Stumped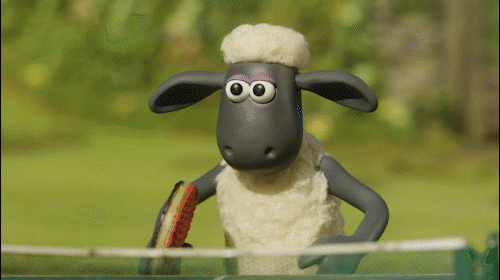 Last month, we wrote about how the IPL drove subscriber growth for Disney+ in its last quarter. Now that the 2023-2027 media rights auction is around the corner (June 12), the jewel in Disney's streaming crown has become a double-edged sword.
Background: Disney is in a war to retain the IPL. Not only did the BCCI double the base price to ₹32,980 crore, but it also unbundled rights for the first time. Since media companies can now bid for specific rights (Indian TV, Indian digital, non-exclusive digital, overseas TV and digital), international giants have entered the fray. Analysts believe the combined rights will far exceed ₹32,980 crore.
So? As Variety reports, India offers one of the lowest monthly ARPUs (average revenue per user) for Disney. If Disney retains the IPL, the massive outlay will worsen this already-low ARPU and shrink profits; if it doesn't, it risks losing millions of subscribers.
The Signal
A Sophie's choice isn't Disney's only worry. Among the contenders for IPL rights is Viacom18. Bodhi Tree Systems—a joint venture between former Disney India chief Uday Shankar and James Murdoch—picked up a 40% in Viacom18 in April 2022.
It was under Shankar's leadership that Hotstar bagged exclusive IPL rights and became India's largest OTT platform. This is not a man Disney would want to cede to.
Add to this declining viewership, advertisers demanding cheaper slots, and multiple rights owners risking losses by possibly undercutting each other's ad rates; IPL may just be the straw that breaks Disney's back.
HEALTH
Everyone Wants The Metropolis Pill
The Adani Group and Apollo Hospitals are gunning for a majority stake in Metropolis Healthcare. It's a deal reportedly worth $1 billion.
Bottomline: Last month, Adani plunged into healthcare, putting aside $4 billion to dip its feet into medical assistance, diagnostics and health tech. If Adani does bag Metropolis, it will acquire over 100 labs and 1,500 collection centres.
As an established private hospital chain, Apollo would want to bring more clinics in its fold. Did we mention? Flipkart is also eyeing a stake.
Choc-a-bloc: India's medical diagnostics sector witnessed a rapid boom post-Covid, which in turn led to a consolidation spree. While Tata 1mg, PharmEasy, and Netmeds expanded to health checkups, Flipkart and Amazon launched medicine delivery with Health+ and Pharmacy, respectively.
WORK
Will Three-day Weekends Become The Norm?
Thursdays could be the new Fridays in the UK. The four-day work week is getting a test drive in the country. A massive one at that.
On-boarding: The six-month pilot scheme involves 70 companies employing 3,300 workers across sectors. The companies will offer 100% salary and more downtime. Psst: Even India was mulling over it.
This comes on the back of the UK granting work visas to graduates from the top 50 non-UK universities. Captain obvious here: the UK is also facing a talent crunch. That's not so much the case in South Korea.
Dystopia: Factories in South Korea are swapping human labour with iron hands to avoid *drum roll* lawsuits in the eventuality of an accident or loss of life.
FYI
New 🦄: Edtech startup PhysicsWallah raised $100 million in a funding round, making it the latest unicorn.
Snip: Gold loan startup Rupeek laid off 10%-15% of its team—which is estimated to be around 200 employees—amid tough macro-economic conditions and a funding crunch.
One for all: In a blow to Apple, the EU has decided to force all smartphones sold within the region to be equipped with the universal USB-C port for wired charging from 2024.
New launch: Ektaa Kapoor, who isn't really famous for her sartorial choices, launched an ethnic women's wear line with TikTok clone Roposo.
Ask and you shall receive: The government may allow commonly-used medicines for cough, cold and pain to be sold over the counter, or without a prescription.
Roiled: Right after Apple announced its BNPL offering, shares of Block, PayPal, and Affirm tumbled.
FWIW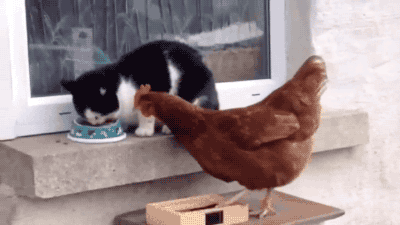 Chicken downfall: Why did the chicken cross the road, er, come down the tree? Rice, it seems. A study found that chickens used to live high up in trees and were tempted to come down thanks to rice farming in around 1,500 BC. Researchers used radiocarbon dating to establish the age of 23 of the earliest chickens found in western Eurasia and north-west Africa. They mostly end up on the side of rice these days.
Speed bump: Top Gun: Maverick turned out to be a career-best for its lead Tom Cruise. It has collected over $548.6 million worldwide and shows no signs of stopping. Now, it's mired in a lawsuit by the family of the late author who inspired the original Top Gun (1986). Two words: copyright infringement. The Yonays allege that Paramount lost the rights to the story in January 2020. So much for a happy ending.
Luxury barter: The Japanese town of Chiba is gifting luxury experiences in exchange for a "hometown tax". Anyone donating a lump-sum gets a 90-minute drive in a Porsche. With an instructor for company, of course. Donations to Chiba have been on the decline, and locals now want to lure patrons. What better way to get $$$ than offer Porsche rides?
Want to advertise with us? We'd love to hear from you.
Write to us here for feedback on The Signal.