Discover more from The Signal
The Signal is a daily curated newsletter that helps you understand the latest developments in business, tech, finance, economy, and policy with sharp analysis and crisp insights thats fun to read arriving at 8AM daily in your inbox.
Over 81,000 subscribers
IIM-A Downvotes Kumar Birla
Also in today's edition: Not-so-good times for agritech; Viacom18's IPL edge; They want Make in India planes now; Healthcare needs to get AI right
Good morning! The iPod is dead but the Sony Walkman isn't. You know, that portable audio cassette player that revolutionised music consumption and preceded the Discman? Ars Technica reports that Sony is still making Walkmans. But, and this is a big but: the current iterations are mp3 players with a veneer of nostalgia. These Android Walkmans look fab and even have something to offer to audiophiles, with high-fidelity variants. The catch? They'll only be available in Japan, the UK, and Europe.
🎧 About 40 years since its release, the Sony Walkman is making a comeback. The Signal Daily is available on Spotify, Apple Podcasts, Amazon Music, and Google Podcasts, or wherever you listen to your podcasts.
If you enjoy reading us, why not give us a follow at @thesignaldotco on Twitter and Instagram.
The Market Signal*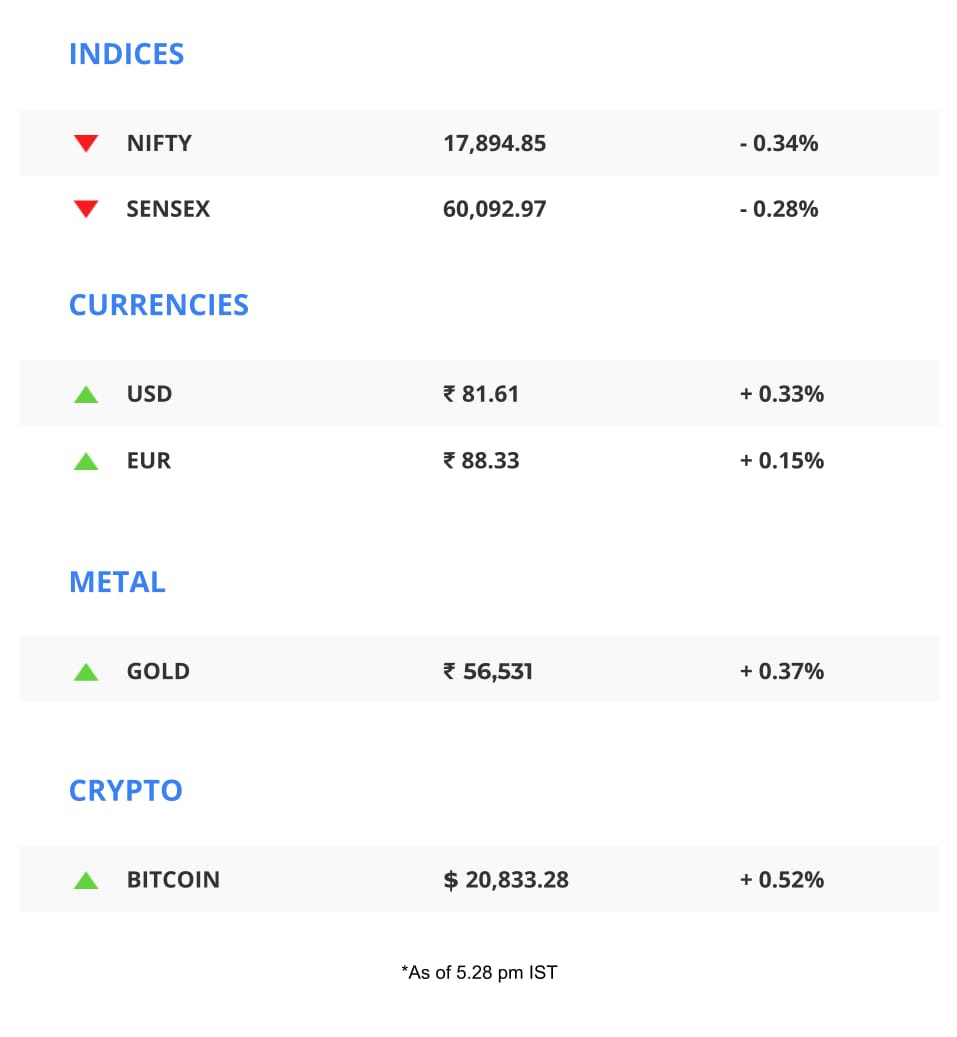 Economy & Stocks: The IMF has warned that a breakdown in international cooperation and trade could pull down global GDP by up to 7%.
The volatile domestic market pushed 27 companies looking to raise ₹38,000 crore ($4.6 billion), to give up on their IPO dreams in the past six months. A report in The Economic Times said Go First, Emcure Pharmaceuticals, and One Mobikwik Systems were among the companies that shied away from going public after getting markets regulator Sebi's nod. The publication also reported that Sebi may propose to lift investment limits by NRIs in foreign portfolio investors.
India's wholesale price inflation for December 2022 stood at 4.95%, a two-year low, according to Livemint.
Early Asia: The SGX Nifty climbed slightly upwards (+0.10%) at 7.30 am India time. The Hang Seng Index (-1.04%) dipped. Nikkei 225 (+1.36%) gained ground.
INSTITUTIONS
Birla Gets The Boot
The country's most prestigious management academy, the Indian Institute of Management, Ahmedabad (IIM-A), made a leadership change last November that may not have been as smooth as it appeared then.
What transpired: Billionaire Kumar Mangalam Birla was quietly eased out as chairman even though he was ready for another term. The government, too, wanted the industrialist to continue for one more year. Yet, the board voted, in two rounds of a secret ballot, to appoint Zydus Lifesciences' Pankaj Patel as IIM-A chairperson. The institution said it was strictly following its own rules. Other contenders were Mahindra Group chairman Anand Mahindra and Kotak Mahindra Bank CEO Uday Kotak.
Past conflict: IIMs and the government have frequently clashed over the autonomy of the institutions, which have produced some of the top business leaders in the world. In 2020, the government had questioned IIMs awarding degrees for a one-year executive MBA programme.
AGRITECH
Wilting Without Greenbacks
The cold snap is not the only chill that's spreading. The funding winter that gripped edtech and fintech is engulfing agritech too.
Frostbite: Companies such as DeHaat, Captain Fresh, BharatAgri, and Gramophone, which had set out to conquer niches such as information services, farm inputs market, produce marketing and sometimes all of them, are rolling back ambitions, cutting costs and tweaking business models. Some are hoping for natural selection, while others are betting on more funding support.
Consulting firm EY had estimated the agritech market to be worth $24 billion by 2025. That was in 2020. Avendus Capital pegs it at $34 billion by 2027. Food processors, end-to-end agritech companies, and grocery retailers were expected to interlock to solve the myriad bottlenecks in the farm-to-fork supply chain. The story, however, is more complicated than that.
BUSINESS OF SPORT
Will IPL Join The FAST Lane?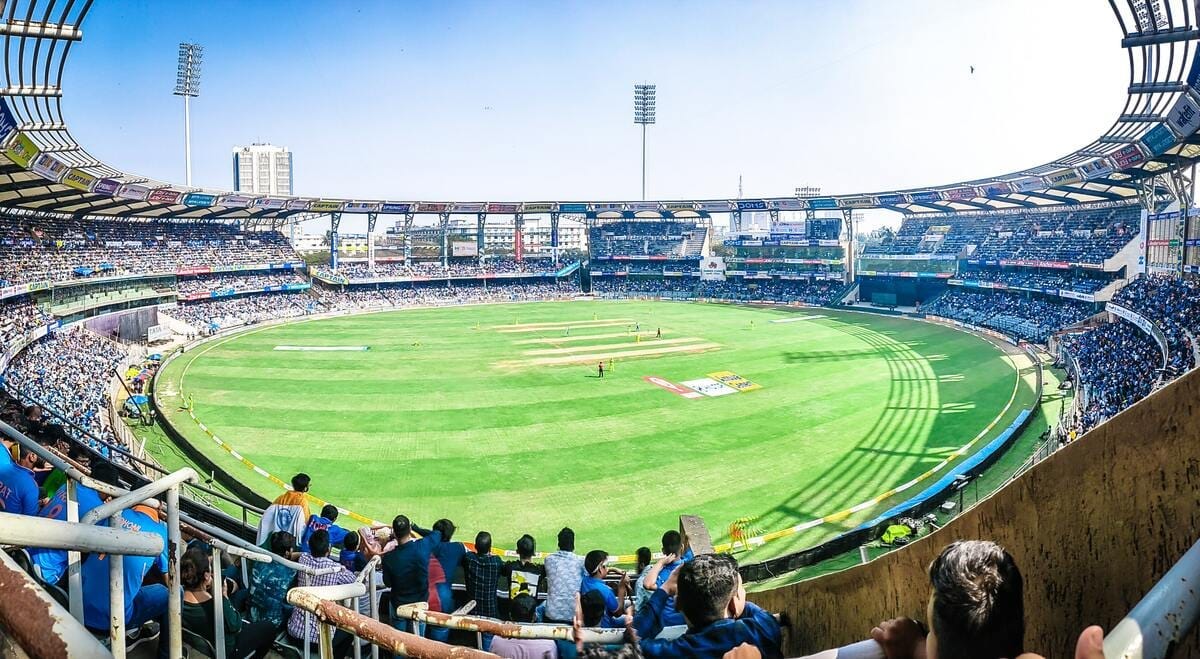 @being_aheart/Unsplash
Six months after bagging the digital rights of the Indian Premier League (IPL) for ₹23,491 crore ($2.87 billion), Viacom18 has also won the rights for the women's IPL. The Reliance Industries-backed broadcaster bid ₹951 crore ($116 million) for a five-year period.
Viacom18 will now have to figure out how to recover the money. According to reports, the broadcaster is eyeing advertising revenue worth ₹4,000 crore ($490 million) from the 2023 IPL. However, selling ad inventory will not be easy because of an advertising slowdown and looming recession. And considering the men's IPL TV rights are with Disney Star, Viacom18 will be battling its rival for a share of the same ad pie.
But Viacom18 might have an ace up its sleeve: FAST.
The Signal
Yesterday, we wrote about free ad-supported streaming TV (FAST)—essentially cable TV streamed online. YouTube, which recently won the rights for the National Football League's Sunday Ticket franchise for ~$2 billion a year, is a FAST mover.
Reliance is already in the FAST lane via its JioTV app, which offers over 800 TV channels free of cost to Jio telecom subscribers. You may technically be able to watch the 2023 IPL on Disney's Star Sports network via JioTV for free. As for non-Jio subscribers, Viacom18 is considering offering the tournament for free on its JioCinema app, just like it did with the 2022 Fifa World Cup.
Reliance and Viacom18 have some things to work out before the IPL. But whatever they do, it'll be a gamechanger for India's streaming industry.
PS: For more insight and analysis into the business of sports and gaming, subscribe to our free weekly newsletter, The Playbook:
AVIATION
Govt Wants Big Birds To Roost In India
The Centre wants Airbus and Boeing to take wing in the country. India is nudging the world's largest aerospace companies to set up final assembly lines here, and is probably preparing an incentive package to make it a sweet deal.
Some green shoots: Tata and Airbus are jointly making a transport aircraft for the Air Force in Gujarat. Tata also has a partnership with Lockheed Martin in Hyderabad, and a component supplier ecosystem is gradually developing in the country.
Win-win: India is the third largest aviation market in the world, and has placed some of the largest orders with both companies. Manufacturing here could help Airbus and Boeing cut costs and be present in a region that's an upcoming repairs and maintenance hub. It could also be a location to produce competitively priced planes to take on China's indigenously built Comac C919 narrow-body aircraft.
🎧 The Indian government is urging two of the biggest aircraft manufacturers in the world, Boeing and Airbus, to set up final assembly lines in India. The Signal Daily is available on Spotify, Apple Podcasts, Amazon Music, and Google Podcasts, or wherever you listen to your podcasts.
HEALTHCARE
What Big Tech Has That Big Pharma Doesn't
For headline context, go here. For those who don't want to click, here's the takeaway from that story: Big Pharma, not Big Tech, is leading AI and machine-learning (ML) innovations in healthcare.
But innovation isn't foolproof. Science journal Nature says AI and ML have a reproducibility crisis, especially in medicine. Reproducible data is data that's error-free and therefore widely applicable.
Details: Lung cancer detection algorithms have accuracy rates of just 60-70%. Covid-prediction models can't be deployed yet because of methodology and data bias issues. And a sepsis detection tool in the US not only generated false positives, but failed to identify the condition in most people who actually had it.
These errors are mostly due to the scarcity of publicly-available datasets and overlaps in training and testing models, which aren't as pronounced in Big Tech.
Why should I care?: Coz it's a matter of literal life and death, buddy.
FYI
Breather: In what seems to be the latest instance of China going easy on its tech giants, ride-hailing group Didi has been cleared to resume new user registration after an 18-month ban.
No cap: India's imports of Russian oil hit a record high in December 2022. It snapped up 33 times more oil—1.2 million barrels a day—than the previous year.
💰💰: Singapore's sovereign fund, Temasek Holdings, will invest ₹13,200 crore ($1.6 billion) to acquire an additional 33% stake in Manipal Health and become the majority shareholder.
Relief: Paytm Payments bank has received RBI approval to provide bill payment services for utilities such as electricity, as well as FASTag recharge, and municipal taxes.
Back to the drawing board: Chinese app TikTok is placating US officials with a $1.5 billion plan to restructure its American operations and greater algorithmic transparency, amid security and privacy concerns.
🤝🏼: German engineering company Siemens has signed a ₹26,000 crore contract for 35 years. in India. The firm will be responsible for delivering and servicing 1,200 freight trains under the agreement.
Down: China's population declined in 2022, for the first time since 1961, marking the lowest birth rate on record.
THE DAILY DIGIT
72
The number of years it took the Calcutta High Court to resolve India's oldest pending court case. The case in question pertained to the liquidation of Berhampore Bank Ltd. (The Times Of India)
FWIW
Now hiring: Florida's public schools are running short of teachers. The number of vacancies in the state stands at 5,300, according to Orlando Sentinel. Things were so dire that Florida even had to call military veterans to fill in. Why's this happening? Well, a whole generation of teachers has called it quits before retirement due to poor pay. Add to that fewer college graduates signing up for jobs in education. The result: about 100,000 students are being taught by substitute teachers.
Pushback: Wyoming wants to do away with electric vehicle (EV) sales by 2035. The US state being a major crude oil producer may have something to do with it. The proposed resolution is urging residents to opt for gas-powered cars instead of EVs, since the oil and gas industry also employs thousands of local residents. Talk about driving in the wrong lane: automakers are increasingly choosing to go mainstream with EVs by 2035.
White gold no more?: Ski resorts in Switzerland are facing an existential crisis. The snow is yet to make a grand entry this time around. The country's ski industry, which generates an estimated $5.5 billion annually, depends heavily on winters. Some resorts are grudgingly giving in and offering experiences such as biking and… hiking with goats. Gstaad, another ski resort, brought in the snow by helicopter. Even Alpine resorts at a higher elevation aren't spared: the region's mere three inches of snow are now being washed away by rains.