Discover more from The Signal
The Signal is a daily curated newsletter that helps you understand the latest developments in business, tech, finance, economy, and policy with sharp analysis and crisp insights thats fun to read arriving at 8AM daily in your inbox.
Over 81,000 subscribers
Ikea's India dilemma
Also in today's edition: Indian hawks swoop down on crypto; BoJo hit by resignations; Desi cars to get safety rating; Twitter takes the fight to New Delhi
Good morning! Rajeev Chandrasekhar recently quipped that 'startup employee' and 'startup founder' are the top keywords on Shaadi dot com. Livemint reports that the junior IT minister was joking about startup folks dislodging IAS and IPS officers as India's most sought after matrimonial matches. Looks like he didn't get the memo about the steep fall in startup valuations and funding.
If you enjoy reading us, why not give us a follow at @thesignaldotco on Twitter and Instagram.
The Market Signal*
Stocks: Domestic benchmark indices ended on a high aided by a fall in oil prices. Shares of state-owned Oil India and Oil Natural Gas Corporation (ONGC) declined. The US Federal Reserve hinted at another big hike in the next meeting.
Early Asia: The SGX Nifty opened 0.31% higher than its previous close in early morning trade. Nikkei 225 was up 0.21%. Hang Seng Index slipped 1.18% at 7.30 am India time.
CRYPTOCURRENCIES
Big Brother Looms Over Indian Crypto Companies
India's Enforcement Directorate is probing crypto companies for possible foreign exchange violations. Top executives at CoinDCX and Coinswitch Kuber were summoned. The IT Department and Narcotics Control Bureau also expressed concern over crypto being used for money laundering.
Elsewhere: Wall Street may have contained its losses from the crypto wipeout, but not everyone's lucky. Black Americans constituted 25% of American crypto investors, versus just 15% of white people. This leaves them more vulnerable than ever to financial instability. Meanwhile, the EU is establishing the first major regulatory framework for crypto. Even Singapore is planning tough measures.
Recovery formula: Crypto exchange Bitstamp will start charging inactivity fees for inactive customers with balances below $200 for the last 12 months. Most exchanges earn cuts from trading volumes, but those dropped from $2.2 trillion in 2021 to approximately $622 billion this year.
UNITED KINGDOM
BoJo's Corner Shrinks Further
Boris Johnson's government in the UK inched closer to a collapse with a spate of cabinet resignations. At least 44 ministers and aides have quit since. Most said they had lost faith in prime minister Johnson.
It began with the resignations of chancellor of the exchequer Rishi Sunak and health secretary Sajid Javid. Sunak's resignation letter suggested fundamental differences between him and Johnson on taxation. Britain's high cost of living is pinching citizens and eroding their faith in the Conservative Party government.
Revolving door: Incoming chancellor Nadhim Zahawi, a Baghdad-born Kurd, has not explicitly said he will roll back a proposed corporation tax hike, indicating that he may not entirely veer from Sunak's high-tax trajectory. As education secretary, he had proposed to hike new teachers' pay and has vowed to go through the plan as chancellor. That could mean pressure from public sector workers to get a raise.
SOCIAL MEDIA
Twitter Collides With The Indian Government
Twitter is suing the Indian government. It petitioned the Karnataka High Court to review content takedowns under Section 69A of the IT Act. A day later, it took down filmmaker Leena Manimekalai's controversial tweet on the Centre's request.
101: The Ministry of Electronics and Information Technology (MeiTY) threatened Twitter with criminal action for non-compliance of blocking orders under Section 69A, which authorises takedowns in the interest of national security. Failing this, Twitter would lose intermediary status. Twitter argues that orders against the opposition, journalists, activists, and criticisms of the government's handling of Covid-19 constitutes overreach.
Deja vu: Twitter is the second Silicon Valley giant to sue the Centre. Last year, WhatsApp sought to stop new rules that'd make messages traceable to third parties.
In related news, YouTube has geo-blocked a short film on Kashmir at the Indian government's request. Take-down requests by the government have been at record highs
The Signal
Just last week, the Centre ordered Twitter to remove Freedom House's tweets about India's waning internet freedom. Those tweets didn't threaten 'national interest'. Worse, MeiTY's draft amendments to IT Rules 2021 include a proposal to make the government sole arbiter of what content should and shouldn't stay, regardless of whether users complain about it.
Free speech absolutist Elon Musk wants Twitter to relax moderation, yet toe local laws. This contradicts Twitter's history of standing up to world governments. Musk must pick a side here.
All in all, if the Centre hopes to counter Twitter with homegrown alternatives, its intent is in vain: last year, many NDA netas migrated to Koo, but the platform has a fraction of Twitter India's 24 million-strong user base and negligible international reach.
AUTO
Now, Cars To Get Stars
Coming soon: A safety rating system for Indian cars. India will soon have its own vehicle safety assessment agency, Bharat NCAP. However, a sub-par rating won't land an automaker in trouble. The government wants potential buyers to know exactly what they are getting into.
Adios: Ola, in a fresh attempt to drive efficiency, is currently laying off 400 to 500 employees across departments as a cost-cutting measure. The mobility platform shut down its used-vehicle business Ola Cars and quick-commerce Ola Dash last month.
New king: Tesla has a new competitor. No, it isn't a legacy carmaker, but the Warren Buffett-backed Chinese EV company, BYD. It's clocked in more sales than Tesla in the first six months of 2022. That's a 300% jump year-on-year. Tesla is hit by China's zero-Covid policy lockdowns.
🎧 China's BYD now sells more EVs than Tesla.
RETAIL
IKEA Is In The Hot Seat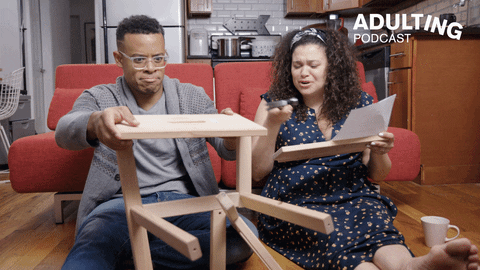 Traffic snarls, long queues and cramped metro stations—this was the outcome when IKEA launched in Bengaluru last month. The footfall was 1 lakh in just five days. While this is a positive sign, there are some broken threads.
Battle cry: Affordability is key to IKEA's India play. But keeping prices low isn't easy. The furniture maker sources only <27% of its products locally. India's custom duties on imported furniture increased in 2020. IKEA India reported a net loss of ₹807.5 crore in 2020-21, though its net sales grew 7.36% during the same period.
Big picture: India's furniture market is fragmented, price-sensitive and filled with unorganised retailers. And Wakefit, Pepperfry, and Godrej Interio, among others, are currently riding on the craze around IKEA's opening.
🎧 Ikea hasn't cracked the Indian market just as yet.
FYI
Trouble: The IT department raided Dolo-650 manufacturer Micro Labs' Bengaluru office over suspected tax evasion. The Mumbai arm of advertising major Dentsu International also came under the scrutiny of the department on Wednesday.
Rap: Britain's antitrust watchdog will investigate Amazon over giving its primary sellers an "unfair advantage" over third-party sellers. Plus, free Grubhub delivery is now part of Amazon Prime subscription in the US.
Money rush: Payment giant NPCI plans to take the homegrown alternative, UPI, across the border. It wants to cater to 3.2 crore Indians who remit money back home.
Snag: SpiceJet recorded its eighth incident in 18 days after its Chongqing-bound freighter aircraft returned to Kolkata due to malfunctioning weather radar. The Directorate General of Civil Aviation has issued a show cause notice to the airline.
Relief: The RBI eased norms to improve inflows of foreign exchange and give the rupee a leg-up against US dollar.
FWIW
Noods to the rescue: A ramen chain in Japan is luring youth with free ramen ahead of Japan's upper house election. In the last three decades, less than 50% of people in their 20s have cast their vote.
Buzz-free: Locals in Kyoto are missing the tourism boom of the pre-pandemic era. The tourist economy is now dependent on domestic travellers, but that isn't boosting the yen. Foreign tourists brought in the revenue and (bad manners) with them, something that the locals miss.
Block the sale: Ice cream maker Ben & Jerry's filed a lawsuit in the US against parent company Unilever over the latter's decision to sell its operations in Israel. The complaint claimed the decision undermines the integrity of the brand. Ben & Jerry's added that Unilever, which acquired the company in 2000, didn't consult its independent board.
Want to advertise with us? We'd love to hear from you.
Write to us here for feedback on The Signal.