Discover more from The Signal
The Signal is a daily curated newsletter that helps you understand the latest developments in business, tech, finance, economy, and policy with sharp analysis and crisp insights thats fun to read arriving at 8AM daily in your inbox.
Over 81,000 subscribers
IL&FS dominoes are still falling
Also in today's edition: Will fuel inflation derail recovery? No stopping shoppers, Steve Jobs' legacy endures at Apple
Good morning! White House economists have warned that failing to raise the US debt ceiling could trigger a global financial crisis worse than that of 2008. But it has a neat little coin-trick up its sleeve. Quite literally. The US Treasury can mint a platinum coin that can be swapped for $1 trillion from the Fed. It's a mere book entry, can be done in a matter of hours, and will affect nothing. Janet Yellen doesn't like the gimmick. Isn't it great that a global financial crisis can be averted with a coin flip?
Btw, we've got a new podcast going. It drops every weekday at 5-ish PM. Give us a try. Subscribe, turn on notifications, and give us a shoutout on social media.
The Market Signal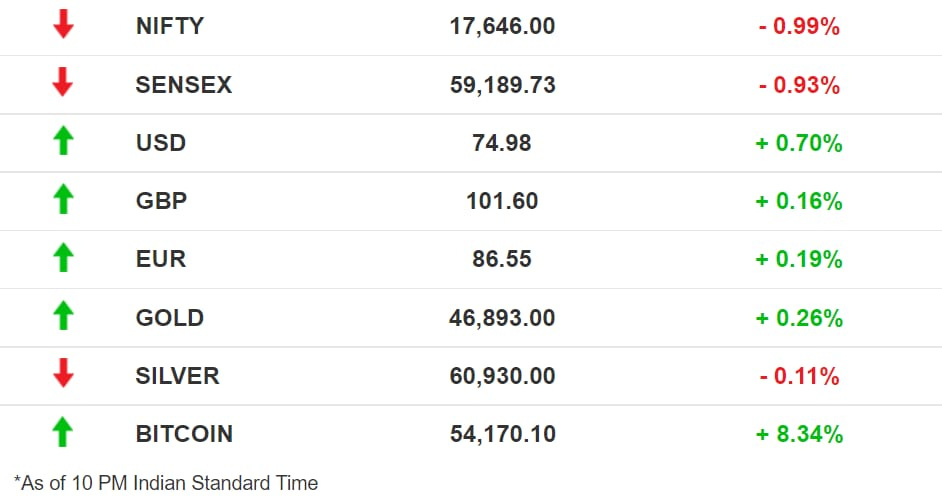 Stocks: Indian benchmarks continued their recent tendency of making up their minds on which direction to head post midday. Yesterday, they chose downwards and closed nearly one percentage point lower each. All sectoral indices closed in the red.
Countries Hurry Up Tech Regulation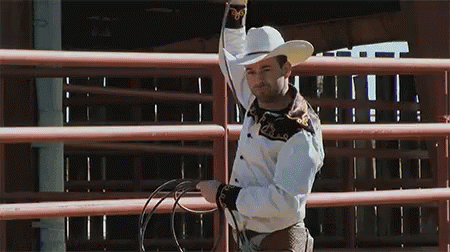 UK media regulator Ofcom laid out rules that video streaming platforms like TikTok, Snap, and OnlyFans must follow to protect their users better by taking down illegal and harmful content. This will apply to platforms with regional headquarters in the UK only and penalties can go up to £250,000.
Back at home: The Indian government is considering a single policy for all social media companies. The platforms have arbitrary policies and lack uniformity in tackling situations like tagging tweets or blocking accounts, an unnamed government official told The Economic Times.
Singapore follows: India and the UK are not the only countries cracking down on digital content. Singapore has passed a law that will allow authorities to block content on the Internet originating in other countries that they consider interfering in domestic politics.
While most of these policies were in the works for some time, Facebook whistleblower Frances Haugen's revelations have brought a new urgency to technology regulation.
A Mini IL&FS Moment?
It never really recovered from the 2018 IL&FS defaults that shook the shadow banking industry. The liquidity crisis hit the Srei Group hard and there were murmurs that everything was not hunky-dory. The Reserve Bank of India has now superseded the boards of two Srei Group entities, Srei Infrastructure Finance and Srei Equipment Finance.
Cash crunch: Srei, which said it is 'shocked' by the RBI move, has been facing a cash crunch for three years. Its infrastructure books were hit by project delays caused by the pandemic. In September, Srei's ₹31,000 crore dues were classified as bad loans. Although it did line up foreign investors for a rescue, it could not convince the RBI.
Ripple effect: Srei's troubles could impact IFCI, NABARD, and SIDBI that have about ₹2,000 crore exposure to the group. Another troubled entity DHFL had found a buyer in Piramal. Lenders are pitching for a similar resolution for Srei.
After Virus, Fuel Shortage Threatens Recovery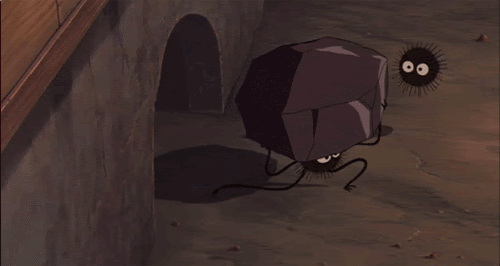 Rising international oil prices combined with a coal shortage have raised the spectre of an inflation spike just when the Indian economy appeared to be reviving ahead of the festival season. Pent-up demand, as our next story shows, is fueling the consumption of white goods to vehicles.
Policy dilemma: Rising prices, however, could put a spoke in the wheel of the RBI's plan to keep interest rates low for as long as possible to ensure the recovery is sustained. The central bank's Monetary Policy Committee has begun its scheduled meeting today.
Meanwhile, there's a coal crunch. Union Power Minister RK Singh described the situation as "touch and go", and said he is preparing for a tough six months. Experts are offering some solutions.
ET NOW

@ETNOWlive
Vinayak Chatterjee has a two pronged solution to the energy crisis. Listen in
@Infra_VinayakCh#energycrisis#energycrunch@AyeshaFaridi1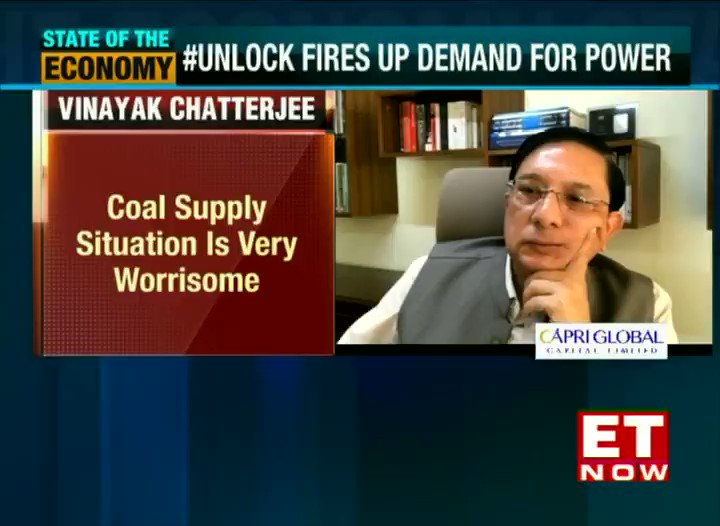 Oct 6, 2021
8 Likes   2 Retweets   3 Replies
Smart move: Some Indian cement and steel makers have bought Australian coal gathering dust in Chinese warehouses. China had vowed not to touch coal from Down Under and millions of tonnes of the fuel were lying idle despite an acute shortage triggering a power crisis. The companies managed to get the coal at a good discount too.
The Signal
Minister Singh is justifiably jittery. A few tonnes of coal will not solve the problem that India is facing. As Singh said, the electricity demand tends to ease towards the end of October but stocks are so low that several power plants could shut down. About 70% of India's power capacity is coal-based. Even if some of them stop producing, it could lead to power shortages and factory shutdowns just when they were hoping to go full tilt after the pandemic-induced disruption. Locked factories would also mean job losses will extend, supplies will shrink, and prices will rise further. Retail fuel prices, including that of cooking gas, are already at record levels, piling the pressure on household budgets.
A Penchant For Premium
Indians truly are revenge shopping. That too for high-end goods. Research from GfK India, a market intelligence firm, shows that from smartphones to cars, sales of premium products have doubled.
Going for the kill: Over two lakh units of the iPhone 12 sold in a single day at the annual Flipkart Big Billion Days sale this year. They cost ₹52,999 each. In comparison, the average price of a smartphone in India is ₹11,500.
The shift in consumption patterns is a result of rising disposable incomes. India's middle class and wealthy individuals didn't have avenues to spend during the pandemic. The pent-up demand is now unleashed.
K-shaped growth: The trend reinforces the fact that India is witnessing a K-shaped economic recovery, meaning incomes are rising unequally. While many have lost jobs and incomes, the affluent segment has gotten richer and is spending big on luxury goods.
A Decade Without Steve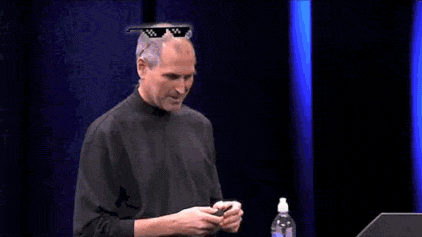 On October 5, Apple turned its homepage into a homage to its founder Steve Jobs with a video and a message from his family. Ardent fans have often wondered how the world would have been had the icon still been around.
Apple, 10 years later: Jobs died two months after stepping down as CEO. His stature had grown so much by then that many doubted the company would survive his death. Proving them wrong, Apple grew to become the most valuable technology company in the world. Yet, even the new products it develops remain firmly rooted in Jobs' vision.
The Steve Jobs legacy: Jobs reimagined the computer, the smartphone, listening to music, and even created a new product category — the tablet — disrupting the way humans live, work and engage with the world. One of his lasting though controversial legacies that is under challenge now is Apple's walled garden, the App Store, and the steep commission it commands. Irrespective of how that turns out, Steve Jobs' philosophy and vision will continue to influence what happens at the Infinity Loop in Cupertino.
What Else Made The Signal?
A century's effort: The WHO has approved a vaccine for malaria, the first time ever a preventive jab would be used for a parasitic disease. It's called Mosquirix.
Unicorn No.30: American venture capital firm Andreessen Horowitz has made its maiden India investment into CoinSwitch Kuber that made the crypto platform the country's 30th unicorn.
Glam deal: Beauty platform The Good Glamm Group has acquired mother & baby brand The Moms Co. in the largest M&A in the direct-to-customer space for Rs 500 crore.
House of brands: Mensa Brands has acquired 10 beauty and fashion brands where these ventures will grow under its wings, amidst Thrasio's entry into India.
Getting twitchy: Amazon-owned streaming platform Twitch has been hacked, exposing details on creator payouts and Amazon's plans for a game distribution platform.
India ignored: Facebook barely dealt with hate content in India because it did not have enough language classifiers, documents submitted by whistleblower Frances Haugen showed.
An exit and a rescue: After Ford, Danish drug maker Lundbeck, known for its Alzheimer's and Parkinson's drugs, is exiting India as a part of its global strategy. Meanwhile, the Tatas may take over Ford's Chennai plant, Tamil newspaper Daily Thanthi reported.
FWIW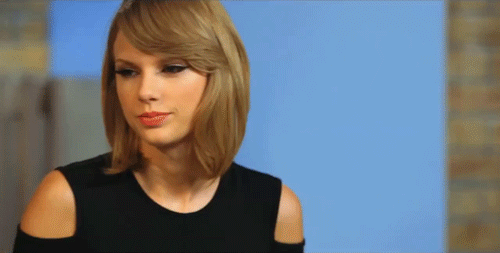 Space studio: William Shatner served as Capt Kirk on many USS Enterprise expeditions across galaxies. But he never left the studio. In fact, as we told you yesterday, he will be stepping into space for the first time next week. A Russian crew will, however, shoot a feature-length film on location: in space. The crew — an actress, a director, and their astronaut guide — has arrived at the International Space Station to shoot scenes for The Challenge.
Bad blood: Can Taylor Swift stop Republican nominee Glenn Youngkin from becoming Virginia's governor? Rival Democratic candidate Terry McAuliffe thinks she could make a difference. McAuliffe is using Youngkin's role in Big Machine Label Group purchasing Swift's master recordings in 2019 against him in the election. Youngkin, as co-CEO of private equity firm Carlyle Group, helped the buyout which prevented Swift from performing her own songs. That, McAuliffe is counting, will prove costly for Youngkin at the hustings.
K-OED: After infiltrating your music playlist, TV shows, and eating habits, South Korea is capturing the English vocabulary. The Oxford English Dictionary has added 26 words of Korean origin to its latest edition.
We missed the link to Moody's upgrade of India's sovereign rating in yesterday's edition, so here it is.
Want to advertise with us? We'd love to hear from you.
Write to us here for feedback on The Signal.