Discover more from The Signal
The Signal is a daily curated newsletter that helps you understand the latest developments in business, tech, finance, economy, and policy with sharp analysis and crisp insights thats fun to read arriving at 8AM daily in your inbox.
Over 81,000 subscribers
The Impression is here!
We're launching our second vertical spinoff product that will delve into the business of content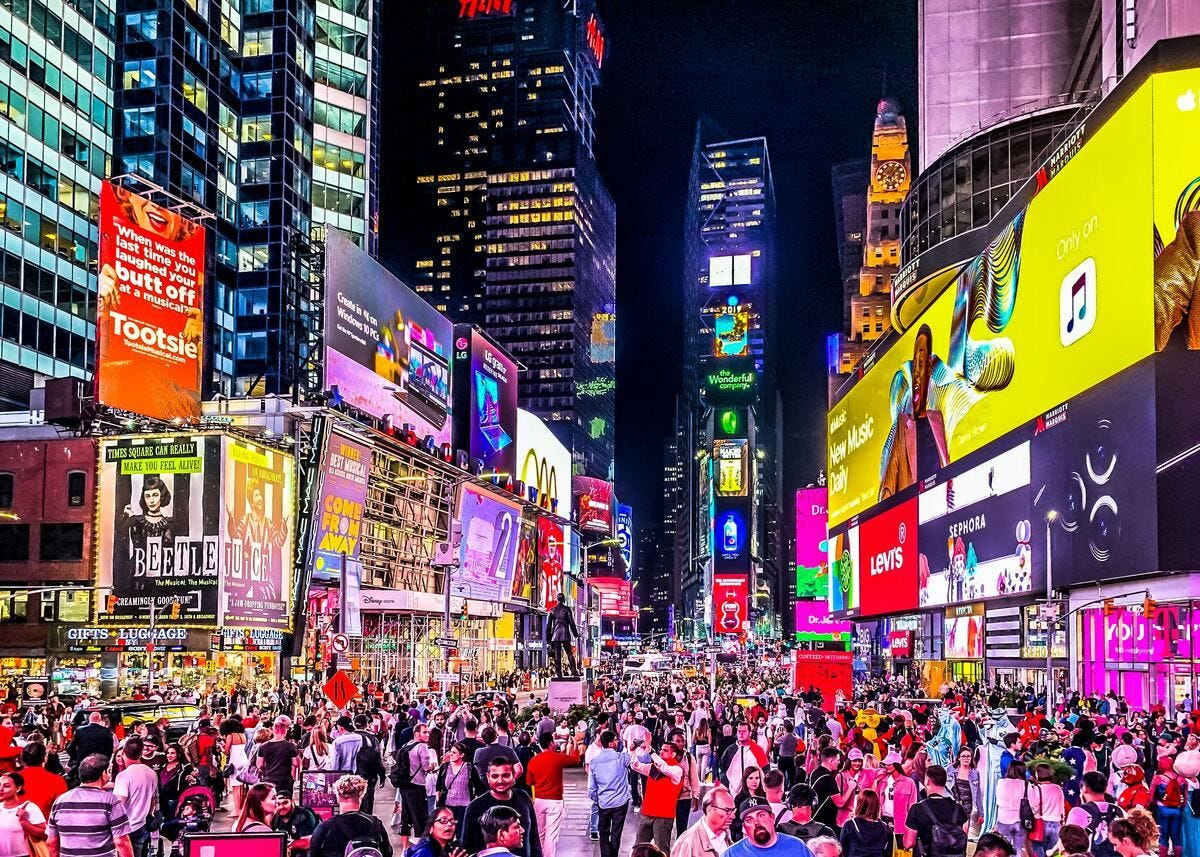 Dear reader,
First up, a big thank you for being a loyal reader of The Signal, The Intersection, and our spinoff product—The Playbook.
After the resounding success of my colleague Jaideep's weekly business of sport and gaming newsletter, The Playbook, we've been mulling over launching another specialised newsletter that offers sharp insights and the right perspective on an industry that matters to you.
Which is why, I am super stoked to announce The Impression, another weekly newsletter product from our stable that will do exactly this for the business of content — media, entertainment, advertising, and everything in between.

The Impression will be authored by Soumya Gupta, who recently joined us from The CapTable, where she wrote on streaming, social media, and digital advertising. You'll get it every Wednesday at 3 pm, starting this week. Save the date—April 5! The Impression is, and for the foreseeable future will be, free to read.
It's hard to clearly define what the business of content is. Everything has an element of media, every element has a bit of advertising in it. People, companies and, now, even artificial intelligence is generating content—a lot of it. Making sense of how this wide, disparate business will come together and grow is extremely hard.
India's media & entertainment industry is among the world's largest and everyone wants a slice of it because we have the biggest audience in the world freely up for grabs. FICCI estimated this industry was worth ₹1.61 lakh crore ($19.4 billion) in 2021; and while older forms like television remain the biggest, relatively newer businesses like streaming, social media, and new tech-enabled formats are collectively becoming larger. So while merger partners Sony and Zee are figuring out how to manage not just their legacy TV businesses but their newer streaming platforms, YouTube and Instagram are duking it out on who will capture the vertical short video business, something we told you last year!
One would think the fight over advertising revenue is somewhere between Meta, Google, and Indian TV studios. But literally everyone, from TV makers (Samsung) to grocery delivery companies (Amazon, BigBasket) to your cellphone operator (Jio, Airtel) to anyone with some content and a space to sell, is now in the business of ads.
It's a lot, but we've got you. This is exactly where The Impression comes in. Soumya's deep reporting and incisive analysis will give you everything you need—news, views, and signals — to stay updated on this sprawling, ever-mutating business.
You can write to Soumya at soumya@thesignal.co with tips, suggestions, praises and (hopefully) occasional brickbats. She can be reached at @bytesofnews on Twitter. Also, do follow Soumya on LinkedIn, where she regularly posts reactions and takes on everything going on in the business of content.
Oh, and one last (and important) thing. We respect the choice our readers make. Hence, as a policy, we will not send you our newsletters unless you choose to subscribe to them. All The Signal readers will receive the first four editions of The Impression. It will become an opt-in newsletter thereafter, which means you'll need to sign up separately to receive it.
I look forward to having you on board as dedicated readers of The Impression, starting this Wednesday!
Warm regards,
Venkat Ananth
Co-founder and CEO, The Signal
@venkatananth