Discover more from The Signal
The Signal is a daily curated newsletter that helps you understand the latest developments in business, tech, finance, economy, and policy with sharp analysis and crisp insights thats fun to read arriving at 8AM daily in your inbox.
Over 81,000 subscribers
India plays a slick passing game
Also in today's edition: Dominoes fall for Adani; WazirX decouples from Binance; The mystery of Balloongate; Disney's artistic licence
Good morning! If you haven't read tech activist Cory Doctorow's theory of TikTok enshittification (which we recommended on Saturday), do so already. Because that's ripe context to the current trend of "de-influencing". The Wall Street Journal reports that de-influencers—who push back against the shilling of products and services by influencers—are becoming more visible on TikTok, a platform that encourages overconsumption and whose parent company is neck-deep in live commerce. There's an irony, though: de-influencers are influencers themselves, in that their recommendations can inevitably be commercially motivated, too. Can we call time on the creator economy already?
If you enjoy reading us, why not give us a follow at @thesignaldotco on Twitter and Instagram.
The Market Signal*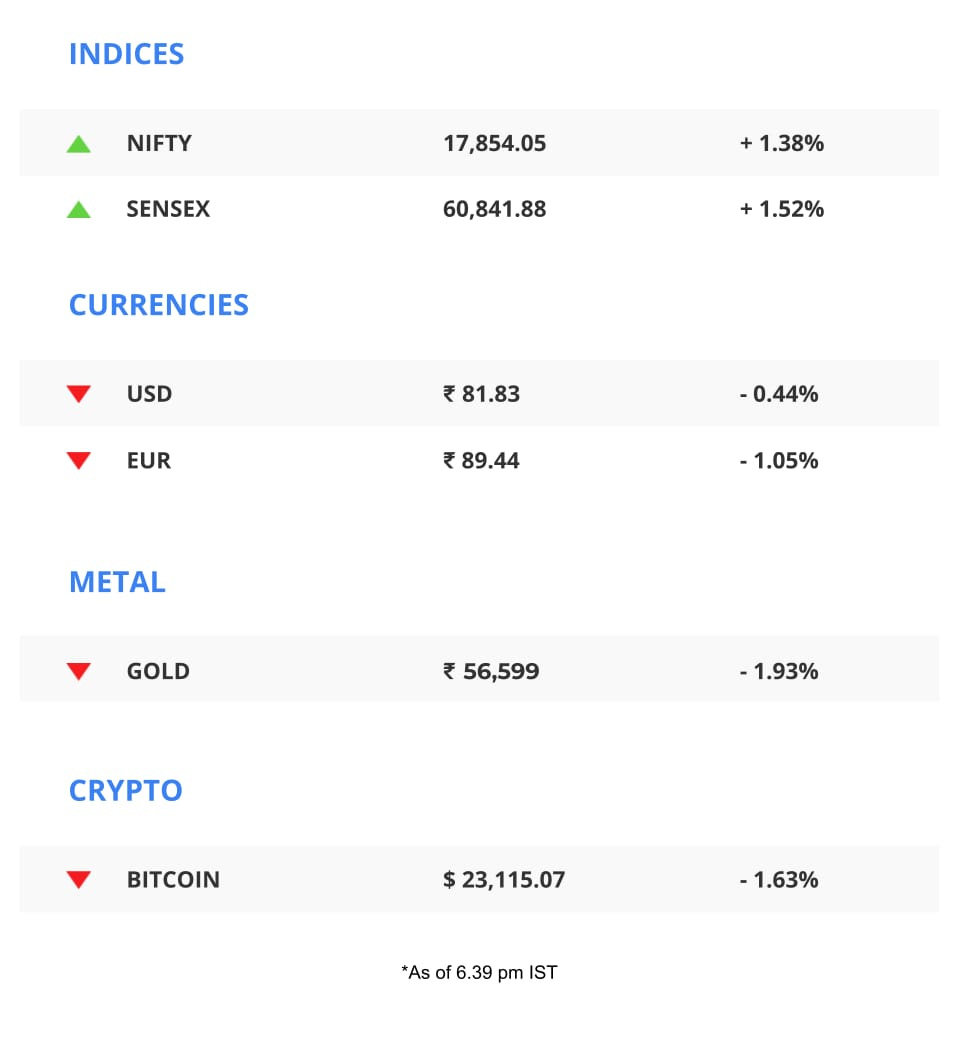 Stocks: The upcoming week will likely continue to be dominated by the Adani Group's troubles. While CNBC reports about Wall Street companies' exposure to Adani firms, The Wall Street Journal and Forbes are digging deeper into offshore firms' links to the promoter family. More reports are likely to follow. Mint reports that Quant Mutual Fund has exited Adani stocks.
Early Asia: The SGX Nifty dropped (-0.10%) at 7.30 am India time. The Hang Seng Index sagged (-1.64%). Nikkei 225 muscled its way ahead (+0.96%).
HINDENBURG REPORT FALLOUT
FM Says Adani Is Not India
Finance minister Nirmala Sitharaman has said that the Adani Group's travails will in no way impact the image or economy of India. "Investor confidence that existed before will continue now," the minister said.
Not what it wanted to hear: That starkly contrasts the Adani Group's statement that the Hindenburg report, which wiped out $108 billion from the conglomerate's market value, was a "calculated attack on India, its institutions and growth story".
With Credit Suisse and Citigroup treating Adani's bonds as worthless, investor confidence is shaken. The market grapevine suggests the group may have to sell some of its prize assets to pare down debt and restore investor confidence. The only companies that have held onto their valuations during the week-long bear assault are ACC and Ambuja Cements, the group's newest acquisitions.
Here is an assessment of the group's value by NYU Stern School of Business professor of finance Aswath Damodaran.
CRYPTOCURRENCIES
WazirX Severs Ties With Binance
The issue of whether India's largest crypto exchange is/was owned by the world's largest crypto exchange remains murky. More on that below, but first, the update: Binance had issued an ultimatum to WazirX parent Zanmai Labs to either retract "false public statements'' if it wanted access to Binance services, or remove WazirX users' funds from Binance wallets altogether. WazirX chose the latter.
What "false public statements"?: In August 2022—just after India's Enforcement Directorate raided Zanmai Labs for suspected money laundering (something Binance is accused of too)—Binance chief Changpeng Zhao said his company had no stake in Zanmai Labs. WazirX co-founder Nischal Shetty claimed otherwise, and the spat continues to this day. Neither party has shown definitive proof, although Shetty shared a partially-redacted email with CoinDesk about a share purchase agreement between both companies.
Now?: WazirX is transferring user assets—<92% of which were in Binance wallets—to multi-signature wallets.
COMMODITIES
An Unlikely Trader
India is exporting more and more fuel—petrol and diesel—to western markets. It shipped 89,000 barrels of gasoline and diesel every day to New York in January, reports Bloomberg. In the same month, it also exported 172,000 barrels of low-sulfur diesel daily to Europe.
Much of the crude oil that was refined into readily usable fuels came from Russia. Ever since the war broke out and the west imposed sanctions, India has stepped up purchases of crude oil from Russia. Even though there was pressure on the country to reduce its imports, it has persisted.
Russia's economy will grow faster than the UK's and Germany's in 2023 and more than all advanced economies except Spain in 2024, the IMF projected.
The Signal
Although China is the biggest importer of Russian oil and has huge refining capacities, hardly any country from the west buys fuel from it. Perhaps it pays to be a democracy as India has emerged as the "compromise" country that is helping Russia pay its bills while also keeping the west's checks from bloating.
A tougher European ban will become effective Sunday, making the oil trade more critical and profitable for India. Also, Reliance Industries' Jamnagar complex is the largest integrated crude refiner in the world and is capable of processing any kind of oil—heavy or light.
Meanwhile, a mysterious Indian firm, which grew from managing zero ships to 24 in less than a year—has taken control of oil shipping from Russia.
GEOPOLITICS
Button Pushing And Balloon Bursting
The US finally shot down the Chinese spy balloon that hovered over American (and Canadian) skies for nearly a week. China expressed its right to retaliate, but not before claiming the balloon was an "off-course civilian machine" (sure, and pigs fly). The immediate fallout, while the US attempts to recover the balloon's pod, is Secretary of State Anthony Blinken's cancelled trip to China.
The timing and audacity—Chinese balloons haven't lingered so long over American airspace—prompt questions. Was this really a mistake? If not, what did China want to achieve? Was Beijing testing US electronic warfare signatures and radars? Was it an attempt by Chinese hardliners to sabotage the first visit by a US Secretary of State in over five years?
This is happening while the Philippines warms up to the US and China courts Indonesia, even as Washington-Beijing relations were getting less frosty (never mind US tech sanctions against China).
🎧 The US bursts China's balloon. Also in today's episode: "de-influencers" take over social media. Listen to The Signal Daily on Spotify, Apple Podcasts, Amazon Music, Google Podcasts, or wherever you get your podcasts.
ENTERTAINMENT
Will Disney Open Up Its Library?
The House of Mouse is toying with the idea of licensing its content to third parties as subscription growth contracts and the streaming market matures in the west.
Details: Disney stopped licensing its original content to rivals like Netflix after the launch of its streaming service Disney+ in 2019. However, it's been forced to rethink this strategy after racking up $1.5 billion in losses in the quarter ended October 1, 2022. Disney+ has already introduced an ad-supported tier, and CEO Bob Iger is reversing predecessor Bob Chapek's streaming-first strategy by prioritising theatrical releases.
In short, the walled-garden approach isn't as lucrative. Warner Bros. Discovery, also trying to cut its losses, is licensing content to free ad-supported services and Amazon's Prime Video Channels.
Aside: Variety reckons that Amazon, which has gaming-to-comics multimedia ambitions and is licensing Tomb Raider from the Embracer Group, would do well to acquire the media holding giant.
FYI
Passing on: Former Pakistan president Pervez Musharraf died Sunday after a prolonged battle with a disease called amyloidosis. He was 79.
Crackdown: India's Ministry of Electronics and Information Technology is moving to block 232 apps offering betting and unauthorised loan services, many of them having links with China.
Another hike: Nestle, the world's largest food group, is set to raise the prices of its products again this year.
Clean energy: The US and Brazil are joining the International Biofuels Alliance, an India-led initiative aiming to boost demand for biofuels.
Ka-ching: Google has invested about $300 million in artificial intelligence startup Anthropic in exchange for 10% of equity.
Fatal heatwave: At least 23 people have died and 979 injured after dozens of wildfires in Chile, forcing the government to extend a state of emergency.
Bailout: The Indian government is set to become the biggest shareholder—33%—in Vodafone Idea after approving the conversion of the telco's dues worth ₹16,133 crore ($1.96 billion) into equity.
THE DAILY DIGIT
₹1,200 crore
Or $146 million. In what could be India's biggest apartment sale, family and associates of DMart founder Radhakishan Damani have reportedly snapped up 23 luxury apartments in Worli, Mumbai. 👀 (The Times of India)
FWIW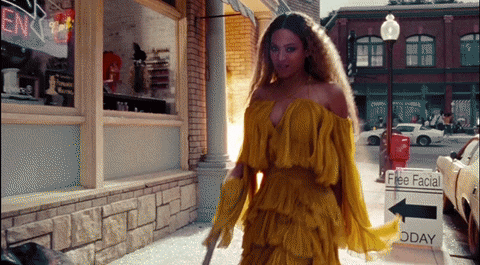 Under pressure: The bad rep that Ticketmaster earned with the Taylor Swift concert debacle isn't helping its cause. Right after the US Senate went after the ticket company for botching up the pop star's Midnights concert presale tickets, the Senate Judiciary Committee sent a clear warning after Beyoncé announced a world tour after six years. Ticket sales start next week. Well, Ticketmaster better step up its game. It's the Beyhive we are talking about. We've already grabbed our popcorn.
Plot twist: The good news: bookstores, including the big chains and indies, are mushrooming in the US after the pandemic made reading cool again. It ties in with the fact that revenues for book publishing hit a record high of $29.3 billion in 2021. Trade books that are intended for the general public are driving up sales. And so, publishing houses are increasingly opting for tried-and-tested plots to drum up interest (and $$$), eventually shying away from experimental writing. There's no winning this.
No sunny side here: Eggs are getting expensive in the US. Breakfast and brunch spots are feeling the pinch as they grudgingly pass on the costs to diners. Customers aren't too happy about paying up a premium since the humble breakfast staple has a rep as a budget-friendly option. There are calls to reinvent the breakfast menu. We still can't think of a versatile candidate that could replace this basic pantry item. Until then, thoughts and prayers.