Discover more from The Signal
The Signal is a daily curated newsletter that helps you understand the latest developments in business, tech, finance, economy, and policy with sharp analysis and crisp insights thats fun to read arriving at 8AM daily in your inbox.
Over 81,000 subscribers
Indian toffee is in a sticky situation
Also in today's edition: China's wealthy put up a yard sale; NFT art's baptism by fire; TikTok is coming for Spotify; No child's play for Cartoon Network
Good morning! We hate to be the bearers of bad news, but there's no way to soft land this if you swear by three-ply: a toilet paper crisis is brewing again. Bloomberg reports that sanctions on Russian short-fibre birch wood—a critical ingredient in the premium stuff—have triggered a 1.2 million metric tonne shortfall in pulp. As a result, people will have to pay more for slimmer, less-softer rolls. As if the Russia-Ukraine war hadn't already wreaked havoc with inflation, food insecurity, and clean energy setbacks, it's now come for your porcelain throne.
If you enjoy reading us, why not give us a follow at @thesignaldotco on Twitter and Instagram.
The Market Signal*
Stocks: Earnings of India's software services bellwethers present a fuzzy picture. While TCS, Infosys and HCL beat market expectations, Wipro disappointed. Meanwhile, PTI reported a top Adani group executive as saying that one of the group's companies would soon secure a rating above India's. Last year, Fitch Ratings had put Reliance Industries a notch above the sovereign rating. 
Early Asia: The SGX Nifty rose higher (+1.66%) than its previous close at 7.30 am India time. The Hang Seng Index (+2.73%) and Nikkei 225 (+3.03%) followed suit.
FMCG
India's Digital Revolution Has Fudged The Candy Biz
The country's biggest confectionery companies are in somewhat of a rut, and you can blame UPI and OTT for it. Parle, Nestle, Perfetti Van Melle India (PVMI), and others are contending with changing consumer behaviour. Back in May, we told you about Cadbury's parent Mondelez International mulling the sale of its chewing gum business in developed countries. The reason was the near-rout of the impulse product category.
Explain: Candymakers, who jostle for domination in a low-margin, high-volume sector, relied on TV ads to reach audiences. But streaming is forcing them to spend more on digital marketing. UPI, however, was the greatest disruptor. Digital payment options from kiranas to paan shops effectively killed the Indian custom of returning toffees in lieu of loose change.
Solution: Value and 'celebration' packs. Reminds us of Hindustan Unilever, which is adopting a similar strategy in an inflationary environment.
A MESSAGE FROM OUR PARTNER
Get Your Idea On The Fast Lane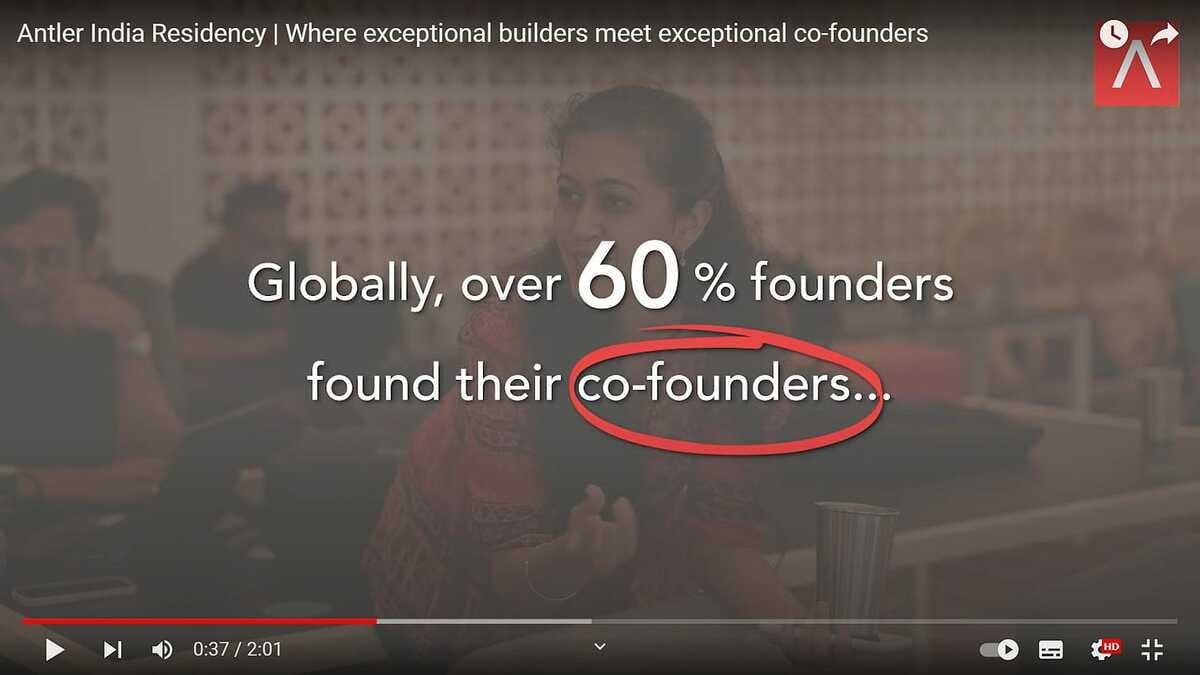 You might want to start up with an idea you think is worth millions. But you also realise you need someone with you to take it to fruition. Sometimes you are the person who is in search of an idea that you can build on. Either way, you should head to Antler India Residency, a programme designed to find your ideal co-founder and the money to boot up. In as little as three months.
At the Antler India Residency, you can find a partner who will ideate, execute and build with you in an ecosystem that nurtures and mentors founders.
In its first edition, over 70 of India's best founders came together to find their co-founder(s) and kickstart their entrepreneurial journey. Since then, 15+ teams and 40+ startups have been formed with founders building across SaaS, Web3, ClimateTech, HealthTech, Mental Health and FinTech among others.
Hear what some of them have to say.
If you are dedicated to embarking on your startup journey, this is the best place to be.
CHINA
Grapes Turn Sour For Chinese Investors
For over an exuberant decade, the new riches of Chinese entrepreneurs and companies flowed to French vineyards. Now, as Xi Jinping's China frowns on private wealth and its display, not to mention the economic troubles back home, those investors have disappeared.
Neglect: Many of the nearly 170 chateaus in Bordeaux owned by Chinese investors lie abandoned. Chinese bidders have vanished from new vineyard sales for more than a year.
Bloomberg reports that it is aligned with the general trend of them curbing international expansions. The retreat comes at a time when Xi Jinping is poised to return as General Secretary of the Communist Party of China (CPC) and President of the country. The CPC Central Committee on Wednesday reiterated Xi's central role in the party. Under Xi, private enterprise will continue to play second fiddle to state power.
New team: Here is a list of probables for China's new leadership after the Party Congress.
TUNE IN
Why Are Candy Manufacturers Not Happy?
Inflation is now coming for your candies too. Additionally, it appears that OTT, digital payments, and shifting consumer behaviour are contributing factors to the problem. According to industry experts, given the current inflationary conditions, it is challenging to maintain profits at the ₹1 price point. In other news, 125 fraud cases by cryptocurrency hackers are expected to total a record $3 billion in loot this year.
🎧 The Signal Daily is available on Spotify, Apple Podcasts, Amazon Music, and Google Podcasts, or wherever you listen to your podcasts.
BLOCKCHAIN
NFTs Are Incinerating Art
Literally. Damien Hirst, who put British contemporary art on the map, is setting fire to 10,000 of his distinctive spot paintings. The artworks constitute his first NFT collection The Currency, sold to buyers on condition that they choose between the physical and NFT versions. A majority opted for the former; Hirst is burning the 4,851 paintings whose buyers opted for the NFTs.
Pattern: Hirst's stunt is attracting the ire of art critics, but it isn't the first of its kind. Last year, an anonymous man who goes by 'Burnt Banksy' kindled a $380,000 Banksy print and sold the livestreamed antic as an NFT. In July—much to Mexico's horror—a Florida-based entrepreneur burnt the $10 million Frida Kahlo artwork Fantasmones Siniestros to "permanently transition" the original into 10,000 digital versions.
The Signal
Art's trial by (both literal and metaphorical) fire isn't limited to NFTs. AI art, the latest Silicon Valley bandwagon, has ethical ramifications for human artists and their creations.
The timing of Hirst's stunt, however, is curious given the context. The NFT market is barely recovering after capsizing throughout 2022. Celebrity NFTs are still plummeting in value, and the creator of the Bored Ape Yacht Club is under US SEC scrutiny.
The NFT pivot by auction houses Sotheby's and Christie's was insufficient for the sector's fortunes. Will an endorsement by tour de force Hirst be enough to pump their value? For art's sake, we hope not.
STREAMING
Can TikTok Eat Spotify's Lunch?
It started off as a lip-sync video-sharing platform. TikTok is now hoping that its users continue singing along to lyrics as it expands into a music streaming app.
Context: TikTok has helped several songs gain megahit status and eventually top the charts. Music streaming, then, seems to be a natural progression. ByteDance will likely integrate Resso—which is currently available in India, Indonesia, and Brazil—with TikTok to take its audio ambitions global. Entry into the US seems doubtful for the time being, what with the regulatory back and forth.
But: Very few users on Resso made the leap from freemium to paid subscriptions. Even Spotify transitioned beyond music and podcasting to audiobooks for better margins.
Meanwhile: TikTok is betting on e-commerce fulfilment in the US. Not surprising given its plan to launch live shopping in the country and in the EU.
ENTERTAINMENT
Cartoon Network Will Never Be The Same Again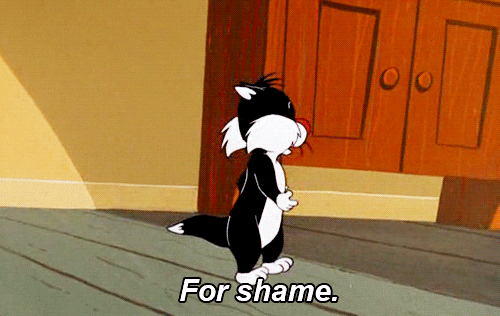 The first 24-hour channel dedicated to animation is in the dock just after it turned 30. Warner Bros (WB) Discovery is restructuring its TV division, which includes Cartoon Network.
Deets: As part of the revamp, WB is merging development and production teams at Cartoon Network Studios with sister studio Warner Animation. Under CEO David Zaslav, the media company also shelved the nearly-done Batgirl, slashed 70 jobs at HBO Max, and dropped over 30 animated titles in a bid to save $3 billion.
Axed: It's been a bleak year for animators. Netflix also downsized its animation department, stalled three projects, and continued its job cuts last month.
Ironically, Warner Bros. will create new content around its legacy shows. Velma and Powerpuff Girls are in the making; both were Cartoon Network staples.
FYI
Elections tsk tsk: Days after clamping down on app-based aggregators such as Rapido and Ola over auto rides, the Karnataka government is reportedly looking to launch an app of its own.
Riding to the bourses: Bengaluru-headquartered car-sharing company Zoomcar is taking the SPAC route to go public. It will merge with US-based blank-check company Innovative International Acquisition Corp.
Opening up: In an unlikely crossover episode between Apple and Microsoft, the former is making apps such as Apple TV and Apple Music available on Windows.
Solo act: Reliance Industries Limited has emerged as the only contender to acquire German cash-and-carry company Metro AG's India business. RIL is said to be in advanced talks to close the deal.
One airline: Singapore Airlines is in discussions with the Tata Group over a potential deal involving the integration of Vistara and Air India.
THE DAILY DIGIT
$3 billion
That's the value of cryptocurrency stolen in 2022, making it a record year, according to blockchain specialist Chainalysis. (Business Standard)
FWIW
Just boo it: Bots may rule the $6 billion-a-year sneaker resale market, but Nike isn't having any of it. The sneaker giant is not only set to cancel automated orders, but will refuse refunds and suspend the accounts of people whom it suspects of buying shoes with the intent to resell. Resellers had resorted to bots to snag bulk orders and sell shoes, especially the limited edition products, at significant markups. No more.
Celebrating the neck warmer: Sanjay Dutt had it. So did Dolly Parton, Andre Agassi, David Bowie, and virtually everybody in the '80s. We're talking about the mullet, the iconic hairstyle-slash-relic that's still being celebrated in 2022– in the US, anyway. The USA Mullet Championships are underway, with editions for both adults and kids. Participants have christened their manes with iconic names such as 'The Lord's Drapes', 'The Oregon Tail', and 'Whistlin Kitty Chaser'. Would one pay to see this? Yes.
Enjoy The Signal? Consider forwarding it to a friend, colleague, classmate or whoever you think might be interested. They can sign up here.
Do you want the world to know your story? Tell it in The Signal.
Write to us here for feedback on The Signal.