Discover more from The Signal
The Signal is a daily curated newsletter that helps you understand the latest developments in business, tech, finance, economy, and policy with sharp analysis and crisp insights thats fun to read arriving at 8AM daily in your inbox.
Over 81,000 subscribers
India's forests go up in flames
Also in today's edition: Meta's bag of dirty tricks; BNPL comes to Apple; War's made your biscuit expensive; Netflix puts F1 in the fast lane
Good morning! If you are reading us anywhere in Maharashtra and Delhi, we have some (mostly good) news for you. Take that mask off, because the states are doing away with Covid restrictions. With less than 1,000 active cases in his state, Chief Minister Uddhav Thackeray wants to ring in Gudi Padwa or the Maharashtrian new year just like you did in 2019! Remember that? For the rest of you, your time will come!
Speaking of new years, a quick programming note: We are taking a publishing break this Saturday on account of Gudi Padwa and Ugadi. Our Saturday offering, The Intersection, will return next weekend. We'll see you on Monday! Over to The Signal Daily…
In today's episode, host Farheen talks about how Netflix propelled Formula One's popularity in the US. So much so that Las Vegas will join Miami and Austin in hosting the US' third race in two years. What's Netflix got to do with it? Think Drive to Survive! We are also taking a closer look at the raging forest fires in Sariska, Rajasthan. Tune in!
The Market Signal*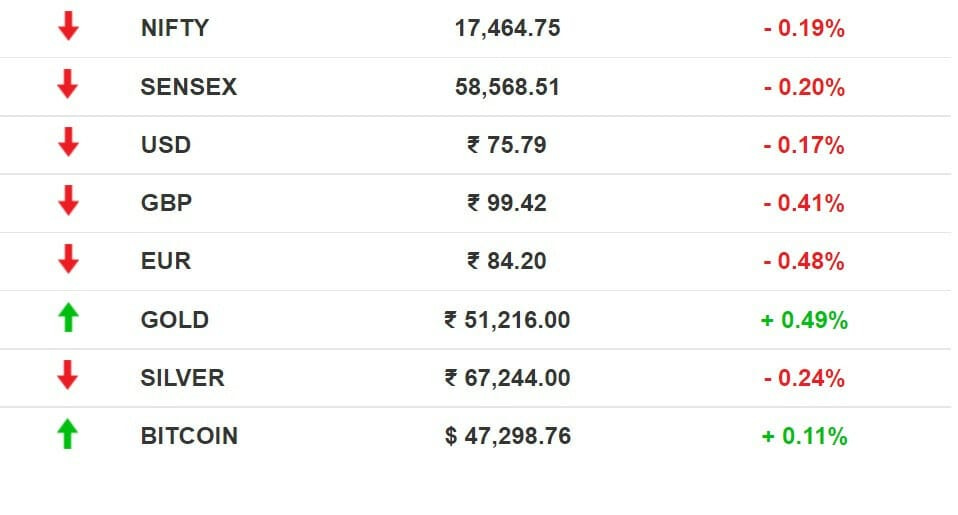 Stocks: Although benchmark indices ended the last day of the financial year in the red, both the Sensex and Nifty rose by 18% and 19% respectively in value in FY22. The Sensex hit a record high of 62225 and the Nifty crossed 18604 during the year. Metals and Media gained more than 50% during the year. Despite global headwinds and a struggling economy, technical analysts are expecting the indices to build on the gains in FY23.
TECHNOLOGY
Meta Unleashes Its Dirty Tricks Department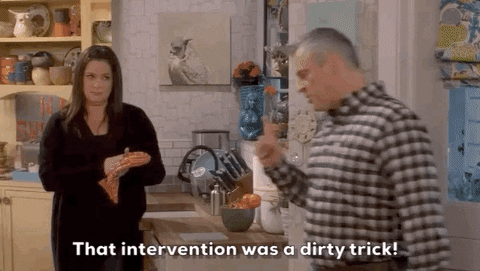 So, Meta was up to funny things. Like paying Republican advisory firm Targeted Victory to orchestrate a nationwide campaign to malign TikTok, as per the Washington Post. Sounds kooky? We aren't done yet.
Meta wanted to portray TikTok as "a danger to American children and society." To do so, it used this firm to place op-eds, write letters to the editor, and planted dubious stories about TikTok challenges such as "devious licks" in local media outlets.
Yes, but: Turns out that no such challenge existed on TikTok, and rumours about it had originated (🎙) on, wait for it, Facebook. Similar attempts were made to promote a "Slap A Teacher TikTok Challenge" when no such thing existed, and again, talks began on Facebook. TikTok, predictably, isn't too pleased.
Postscript: But…what did happen? Sometime last year, Apple and Meta allegedly gave user data to hackers who pretended to be…law enforcement officials requesting forged emergency data requests. Oh!
FINTECH
Soon, Apple Pay… Later
When you have 1.8 billion people tied to your prohibitively expensive devices, a host of costly services, and $200 billion in cash, you can do almost anything. So Apple is building financial services tech in-house.
Breakout: Apple Pay Later, a BNPL service with its current credit card partner Goldman Sachs, will be first. The six-year-old Apple Pay throws up ~$70 billion annually. It's also launching a service that turns the iPhone into a payment terminal, letting small businesses accept payments with a tap of credit cards or phones.
Why? Because it doesn't want to depend on others. Payment services are fragmenting (think UPI) and new norms such as India's two-factor authentication for credit cards are causing disruptions. That's annoying for the vertically integrated company known for sleek devices and slick user experience. 
It's a good time for Apple to focus on services as its hardware game is in top gear and rivals will take some time to catch up.
ENVIRONMENT
Forest Fires Add Fuel To India's Climate Woes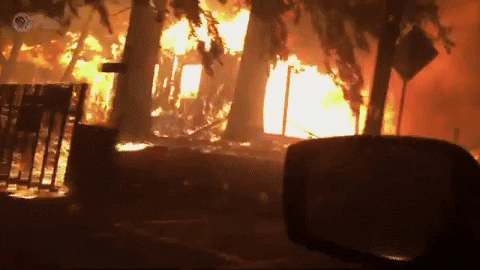 Rajasthan's Sariska Tiger Reserve is grappling with a forest fire that spread over 10 sq km before firefighting operations confined it to one pocket. Officials claim the reserve's 27 tigers are safe. But tigers aside, Sariska is home to hundreds of bird and animal species (including the critically-endangered caracal).
Pattern: While the cause is unknown, experts suspect unusual heat waves spurred by climate change and fragmentation. India witnessed hundreds of forest fires in March 2022 alone. These include Tamil Nadu's Palani Hills, Sehore and Satna in Madhya Pradesh, and Odisha's Similipal Wildlife Sanctuary. Chhattisgarh suffered 8,000 fires in 45 days, while Maharashtra had 1,347 incidents in two days; these were man-made, ignited by mahua and tendu collectors.
The Signal 
India's forests have literal value. That value was $1.7 trillion in 2016—more than half the country's current GDP, which stands at $3.1 trillion. The idea of a net present value (NPV) was to have people monetarily compensate for diverting protected land. Instead, the environment ministry is mulling revisions in once-deterrent NPV fees. As forests shrink due to fires and other factors, so does their NPV.
That fire response in Sariska was delayed despite real time satellite and mobile application warnings is more troubling. Worse, forest staff in Chhattisgarh—which includes fire watchers—are on strike over salaries and other issues. It's the latest in India's track record of underpaying and overworking frontline guards. Climate change-induced wildfires will only exacerbate things in coming years.
ECONOMY
Your Cookie Is Getting Costlier
It's not just your morning coffee. You'll now have to pay more for your biscuits as well. Britannia is hiking the prices of its cookies by 7% due to the inflationary pressure caused by Russia's invasion of Ukraine. The ongoing war has dramatically increased commodity prices.
Who will suffer? The budget of an average household has surged over the last few months because of soaring inflation. Those in rural areas have been hit the hardest. As a result, weak rural demand has lowered profits of many FMCG companies. Britannia's net income dropped 19% in December. HUL and Nestle have also hiked prices of a range of products.
Opportunistic move: Inflation notwithstanding, the 130-year-old biscuit maker is looking for acquisitions. Now may be a  good time to do so, since smaller companies are struggling even more.
BUSINESS OF SPORT
Netflix Drives F1 To American Glory
Formula One will take over the Las Vegas strip in November 2023. The 14-track night race is the first since 1982. This will be the third Grand Prix venue in the US after Miami and Austin. All this, with a little help from Netflix.
Tell me more: Formula One is having a moment, thanks to Netflix's documentary series, Formula 1: Drive To Survive. Everybody's happy. Americans are finally seeing the hype in the otherwise 'European' sport. The pop culture phenomenon has gotten viewers, more so the young adult demographic, to block their schedules for the event. Ticket sales have improved, TV ratings have soared, and sponsors are keeping up.
Eyes on the prize: F1's American owners, Liberty Media, were always vocal about their intention to popularise the sport in their backyard. The latest season has drawn ire from critics and fans alike. Even Formula One CEO Stefano Domenicali is unhappy. But Netflix seems to have got the job done while wanting more.
FYI
Unprecedented: The US would release 180 million barrels of oil over six months from its strategic reserves, President Joe Biden announced. Russian President Vladimir Putin said he would turn off gas to "unfriendly" buyers if they don't pay in roubles. 
Massive: India's United Payment Interface (UPI) has crossed the $1 trillion mark in transaction value in FY 21-22. In other UPI news, Google Pay has launched Tap To Pay feature in India for NFC-enabled Android devices for UPI payments.
Done deals: Non-banking financial company Finova Capital has raised $65 million in a funding round, while Chennai-based supply chain startup Wiz Freight closed a $36 million Series A round led by Tiger Global.
Hanging by the nails: Despite losing the majority in the National Assembly, a defiant Pakistan Prime Minister Imran Khan said he would face the no-trust motion on Sunday. Down south, Sri Lanka is switching off street lights as crisis worsens.
Blockbuster listing: Indonesia's largest technology company, GoTo Group, raised $1.1 billion (15.8 trillion rupiah) in one of the world's largest IPOs this year.
Round two: Familiar rivals Mukesh Ambani and Jeff Bezos are set to battle it out again, this time over the Indian Premier League's media rights for the next five years.
Free rides: Google's Waymo will follow General Motors in deploying fully driverless cars in San Francisco for its employees, free of cost.
FWIW
Bot burgers: A robot can now cook you a meal. So what if it is a hamburger? The vending machine can dish out a burger in under five minutes, with customised toppings et al. The team knows its TG: it is soon looking to expand across colleges, airports, and office break rooms. What's missing though is a side of fries and Coke. We aren't sure how we feel about that.
Half mast: Unicode Consortium will not process flag emoji requests anymore. Why? According to the body, flags are the least used emoji. It reasons that including a region's flag over another can look like favouritism. But there's an exception. Unicode will include the emoji if a country gains independence and is recognised by the United Nations.
Lost sheen: Gems are now facing the heat of the Russia-Ukraine war. Luxury brand names such as Tiffany & Co, Chopard, Signey, and Pandora have halted business in Russia. However, that may just prove to be lip service. A chunk of Russia's rough diamonds are exported to India, where it's later cut and polished.
Want to advertise with us? We'd love to hear from you.
Write to us here for feedback on The Signal.