Discover more from The Signal
The Signal is a daily curated newsletter that helps you understand the latest developments in business, tech, finance, economy, and policy with sharp analysis and crisp insights thats fun to read arriving at 8AM daily in your inbox.
Over 81,000 subscribers
Driven to despair
Also in today's edition: Craft beer crash; Trademark subtraction for Google ads; Fox in the henhouse; China's ZIT pockmark
Good morning! The adults are kidulting, says The Economist. By that, we mean folks partaking in childhood activities as adults. There's a host of activities designed for kidults to cater to their inner children. Take Madrid and London, which are homes to the pop-up interactive museum Dopamine Land. The Museum of Ice Cream in New York City, which has multi-storey pools, has now mushroomed to other American cities. The trend coincides with record highs in stress, sadness, and anger, according to research firm Gallup. Well, we are all for it in this economy.
The Signal is now on Telegram! We've launched a group — The Signal Forum — where we share what we're reading and listening through the day. Join us to be a part of the conversation!
🎧 The Indian craft beer industry has few reasons to cheer. Also in today's episode: the Saudi Pro League is snapping up footballers. Listen to The Signal Daily on Spotify, Apple Podcasts, Amazon Music, Google Podcasts, or wherever you get your podcasts.
Today's edition also features pieces by Dinesh Narayanan, Srijonee Bhattacharjee, Jaideep Vaidya and Julie Koshy Sam.
If you enjoy reading us, why not give us a follow at @thesignaldotco on Twitter Instagram and Threads.
The Market Signal*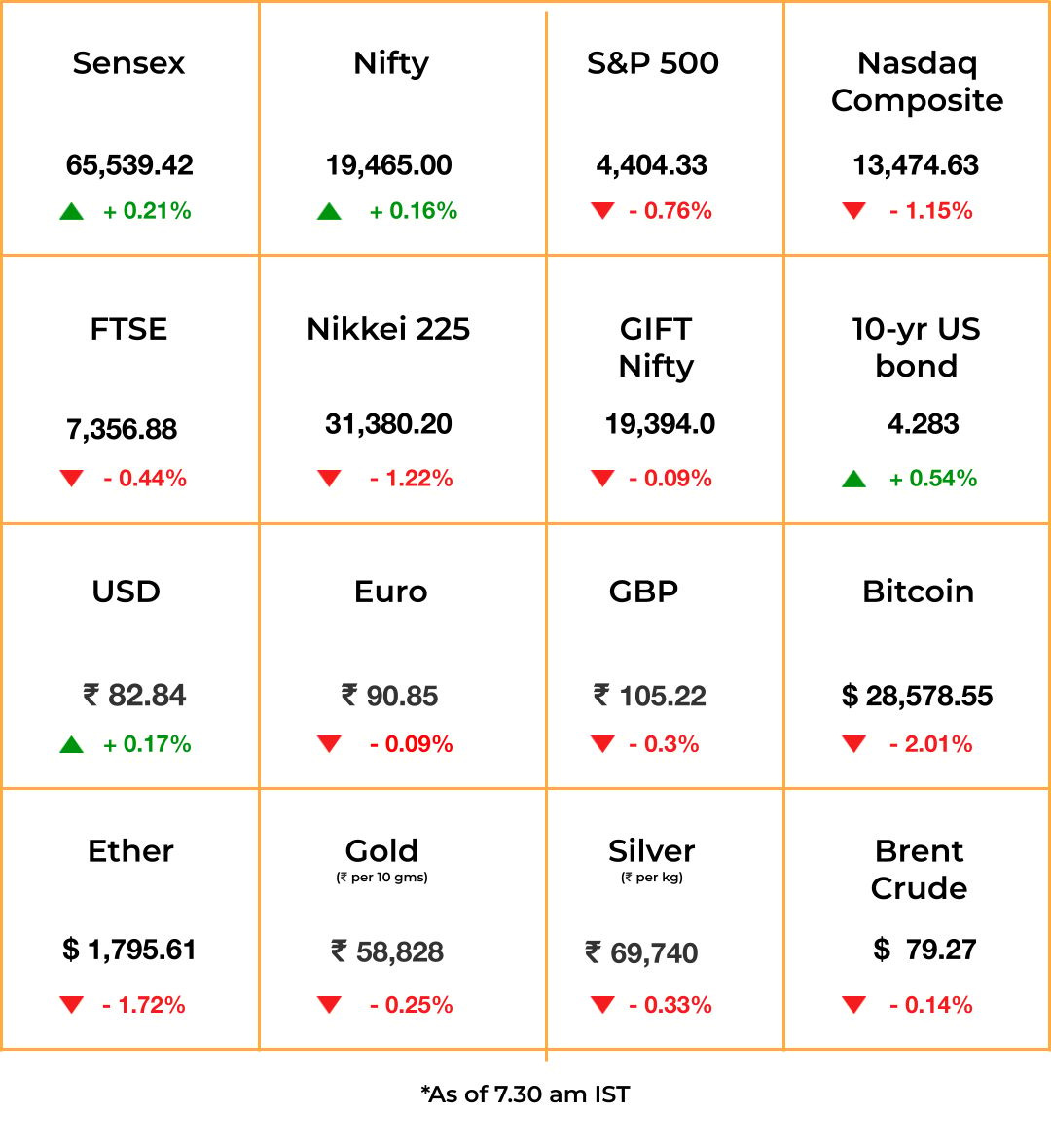 Stocks & economy: Indian indices may fall trailing US equities. The Fed believes that the "significant" risk of inflation could entail further hikes; investors dumped shares and bonds.
Emerging market stocks saw the worst August since 2015 as worries over China's health escalated.
All eyes will be on the rupee, which is hovering around record lows, as trade opens after two days. The RBI may have averted a fresh record for the currency by intervening in offshore trade on Wednesday. The jump in domestic inflation and the yuan's slide post China's rate cut have eaten into the rupee's value.
A jerky fall in the currency would certainly faze foreign investors' affinity for Indian equities. Emerging market investors are beginning to come to terms with interest rates being cut later than anticipated.
Meanwhile, promoters have reportedly sold 8.1% of Adani Power to GQG Partners for $1 billion in a block deal.
MOBILITY
InDrive Is A Mess
You'd think the app whose business model is literally desi haggling over fares in a ride-hailing setup has what it takes to challenge Uber-Ola in India. Nope, according to The Morning Context.
Details: InDrive, operational in 10 Indian cities, has serious safety and customer support issues. The support team reportedly consists of ~30 people. Driver onboarding is done without police verification. The app neither has a ride verification/PIN system, nor does it enable users to share ride details with contacts.
There are instances of drivers harassing users who don't accede to demands for extra cash. As for drivers, they're agitating over the absence of cancellation fees (on riders) and accident coverage, and base prices that keep getting lower.
There's a reason Uber, however imperfect, is doing better than even Ola in India. Charging lower commissions or having a different business model is one thing; consistency at scale is another.
F&B
A Hard Craft
Indians are suckers for Scotch whisky, but seemingly not for craft beer. Brands such as Witlinger, White Owl, Mad King, Kati Patang, White Rhino, and Beor 360 have either shut shop, scaled down, or started new ventures, with packaged craft beer comprising at best 1% of the overall liquor market, reports Mint.
Why?: A myriad of reasons, like sky-high licence fees (₹2 crore or $240,000 per year in Haryana); a maze of excise rules that complicates state-to-state distribution; the inability of brands to decide whether they're a mass or premium product; the fact that beer is a volume product with high fixed costs; and, of course, the pandemic. Even Sequoia Capital-backed Bira 91's losses ballooned by 57.8% to ₹396 crore ($47.6 million) in FY22.
What now?: Brands are focusing on key markets, going direct to consumer, ensuring availability, offering distinctive products, and expanding internationally.
TECH REGULATION
What's In A Word?
Photo by Markus Winkler on Unsplash
The wrong one could land you in court. The Delhi High Court has told Google it can't allow search result ad bidding on keywords if they're trademarked names (pdf). The court's judgement was for a complaint by DRS Logistics, owners of the Agarwal Packers and Movers brand name.
What's the problem?: DRS Logistics alleged that its competitors were using Google Ads to bid on its trademarked brand name. As a result, the competition's websites popped up first when users searched for 'Agarwal Packers', well ahead of the actual owner's website.
Precedent: The Delhi HC had passed a similar order (pdf) last year when gaming firm Head Digital Works (A23 Rummy) sued real-money gaming startup WinZO. WinZO was bidding on the former's trademarks such as 'A23' on the Apple App Store. Every time a user searched for the A23 Rummy app, the WinZO app popped up first.
The Signal
New brands have few ways to compete with an established rival. A cheap and effective one is to advertise online by bidding on keywords traditionally associated with these rivals, such as a brand name or a tagline. This is Advertising 101. It's also how Google Ads makes so much money.
But these judgements can change the rules permanently. Now, food delivery apps, e-commerce platforms, and social media companies are also betting big on search ads. But they'll earn a lot less in ad revenue if they can't sell keywords to brands looking to undercut each other.
ENTERTAINMENT
No Fox Left To Give
TSG is suing Disney and the movie studio division of subsidiary Fox for breach of contract. The film financier of titles such as The Banshees of Inisherin, The Grand Budapest Hotel, and Avatar: The Way Of Water is alleging that Fox/Disney used "nearly every accounting trick" to deny it plump payouts. Incidentally, it's the same lawyer who repped Scarlett Johansson in her 2021 suit (now settled) against Disney.
TSG Entertainment claims Disney flushed millions of dollars by renegotiating an exclusive deal with Warner Bros. Discovery's (WBD's) HBO channel—all to boost its own streaming services, Disney+ and Hulu. WBD had faced similar nest-feathering allegations from financier Village Roadshow Pictures, which accused it of "sabotaging" the theatrical release of The Matrix Resurrections to boost its (HBO) Max streaming service.
In other news: Reality show Bigg Boss OTT 2 is sustaining JioCinema after its post-IPL viewership churn… for now.
CHINA
Cracks Rip And Widen Across Economy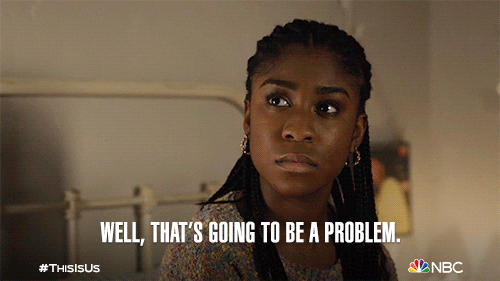 It took a year, but cracks from the quake that first hit real estate company Evergrande are threatening to shred the Chinese financial sector.
Zhongrong International Trust (ZIT) defaulted on several payments and warned that it may not be able to cover dues immediately as it had no liquidity. ZIT is part of the financial conglomerate Zhongzhi Enterprise Group, which manages $138 billion, a good chunk of which is invested in real estate.
Broken trust: Economic hardship is also eroding citizens' confidence in the state's policies as they are unsure of future incomes while homes, the primary financial asset of many, lose value.
Beijing has temporarily stopped publishing data on youth unemployment, which hit 21.3% in June. The People's Bank of China also sharply slashed interest rates after poor economic performance in July.
FYI
BFD: Germany's Thyssenkrupp and Spain's Navantia are vying to build submarines in India. The companies are bidding with Mazagon Dock Shipbuilders and Larsen & Toubro, respectively, for the contract worth $4.8 billion.
Not enough drops: Heavily loaded ships are unable to ply and others are delayed at the Panama Canal, the busy ocean crossing that has become shallow due to heat and drought.
Scuttled: Intel's deal to buy Israeli chipmaker Tower Semiconductor for $5.4 billion is off after the companies couldn't get regulatory approvals. Intel will pay Tower $353 million to pull out.
Piece of the pie: Private equity firm TPG Capital wants to buy a slice of Big-Four firm EY's consulting arm.
Capex nod: The union cabinet has cleared a slew of central funding proposals, including ₹32,500 crore (~$3.9 billion) for the Railways, ₹14,903 crore (~$179 million) for Digital India and ₹20,000 crore (~$2.4 billion) for electric buses.
Deal ahoy: Peak XV Partners will likely invest $50 million in asset management firm Neo Group, founded by former Edelweiss Financial Services CEO, Nitin Jain.
Made in India: Apple's contract manufacturer, Foxconn, will begin making the company's new generation iPhone 15 at its plant in Sriperumbudur in Tamil Nadu.
THE DAILY DIGIT
3.5 million
The number of people who lost their 'millionaire' status last year due to high inflation and the fall of currencies against the dollar, according to the UBS annual wealth report. (The Guardian)
FWIW
🎵 Welcome to the machine🎵: You may need some schooling on this one. Researchers from the University of California have recreated a recognisable (but somewhat garbled) version of Pink Floyd's 1979 hit, Another Brick in the Wall (Part 1), using AI. The team analysed brain recordings from 29 patients who listened to a three-minute segment of the song. According to findings published in PLOS Biology, brain signals can be translated to record rhythm, stress, accent, and intonation. While the experiment sounds creepy, this could pave the way for upgraded prosthetic devices for people unable to express themselves verbally due to severe neurological damage. Bonus: the article has also linked a recording of the reconstructed melody to the song.
Sole searching: Influencers want you to touch grass. Literally. The alternative health hack (?!) has fans in the likes of baseball player Spencer Turnbull. Proponents claim that 'earthing' is the solution for headaches, chronic pain, and even inflammation. 'Grounding merchandise' is apparently a thing now, thanks to TikTok. The hashtag #grounding, for one, had 529 million views last month. Some prefer simply standing barefoot on grass, while others invest in DIY earthing mats. Doctors and scientists have rightly rubbished this trend. It's safe to say that this fad isn't on solid footing.
Dearly departed: One of the world's most populous countries, China, has moved to vertical burials after running out of place to bury the millions who die there every year. According to the National Bureau of Statistics, annual deaths surged to 10.4 million in 2022, a 6.7% jump from 2016. Now, cemeteries are getting a makeover. Fu Shou Yuan in Shanghai has an online mausoleum where clients can create virtual islands using personal images. Beijing's Taiziyu Cemetery stores ashes in a safe deposit box instead of a traditional tombstone, which also makes for an affordable option. It's also replacing gravestones with electronic screens, which the bereaved can use to project a deceased's voice and likeness. We can't help but think of the 'Be Right Back' episode in season two of Black Mirror.