Discover more from The Signal
The Signal is a daily curated newsletter that helps you understand the latest developments in business, tech, finance, economy, and policy with sharp analysis and crisp insights thats fun to read arriving at 8AM daily in your inbox.
Over 81,000 subscribers
Infy scion's gilded Rolodex
Also in today's edition: Crypto's Doge collar; Fancy food's local twist; Oil is in hot water; MNCs scale a national wall
Good morning. As the Queen prepares to celebrate the Jubilee of her coronation, the UK has decided to open up work visas to graduates from foreign universities, Reuters reported. Visas really have nothing to do with the Jubilee (just that the UK is obsessed with it amid a cost of living crisis) but much to do with Brexit and an acute shortage of qualified workers. It will give visas to graduates from the top 50 foreign institutions, a list on which India, with the second largest English-speaking population on earth, doesn't find a place. No, it's not the Queen's fault.
🎧 The UK will offer work visas to graduates from 50 top universities. Don't celebrate yet.
The Market Signal*
Stocks: Indian equities fell ahead of the release of GDP numbers which clocked in below government estimates. The sell-off could continue tomorrow as prospects of a rate hike in Europe increased with May inflation growth rate in the zone rising to 8.1% from April's 7.4%. Corporate insiders in the US have been buying their company stocks on dips, raising the hope that the worst may be over. The Dow, S&P 500 and NYSE Composite closed in the red.  
Early Asia: The Nifty was trading 1.68% up in Singapore morning. The Nikkei 225 was in the green but Hang Seng was in the red at 7:30 am India time.
FAMILY BUSINESS
Murty Backs SpaceX Through Richlings' Network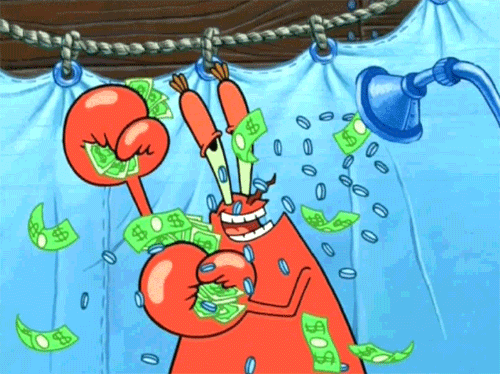 Billionaire heiress Akshata Murty has been revealed to be an uber investor with stakes in companies such as Reddit, Aon and Elon Musk's SpaceX, and ties to some of the most wealthy families in the world.
Tell me more: The 42-year-old Murty's stake is held through the Bangalore- and London-based family investment vehicle, Catamaran Ventures, chaired by her father and Infosys founder NR Narayana Murty. Akshata backs private investment community Dara5, co-founded by a member of Qatar's ruling dynasty, the Al-Thani family. She has also co-invested with Prudence Murdoch, the Emirati Al Tajir family, and Bahraini businessmen as pool contributors.
Controversy: Akshata's husband and UK finance minister, Rishi Sunak, came under fire recently for her use of a crack in the tax laws to protect her riches. The couple is 222nd on The Sunday Times rich list.
CRYPTOCURRENCIES
Memecoin Trailblazer Takes Crypto To The Dogehouse
The architect of the world's first memecoin has taken a doggy dump on Web3. In an interview, Dogecoin co-creator Jackson Palmer slammed NFTs, DAOs, and initial coin and game offerings. He also called Dogecoin-shilling Elon Musk a grifter.
Pattern: This isn't the first time Palmer has lambasted blockchain and its billionaire backers. Six years after exiting Dogecoin, he called crypto an "inherently right-wing, hyper-capitalistic technology". He now hosts Griftonomics, a crypto-critical podcast.
Loan wolves: Palmer's rants aren't deterring DeFi lenders though. People are now using NFTs as loan collateral. Lenders and crypto brokerages claim they're shielded by interest rates and loan-to-value ratios, but that doesn't take away from the fact that borrowers can walk away with more cash if their NFTs drop in value and trigger defaults.
Postscript: Mirror Protocol, a DeFi platform on the revived (but controversial) Terra blockchain, may have suffered a $2 million exploit.
ENERGY
Oil On The Boil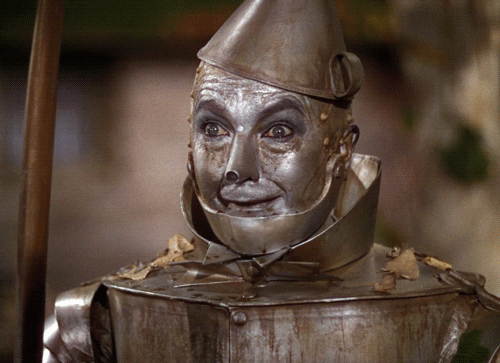 Europe has decided to slowly turn off the Russian oil tap. Even if it is painful. Benchmark Brent crude price climbed to $123 a barrel.
Price hit: The immediate impact could be another spike in inflation. Especially now that China is slowly lifting Covid-19 curbs. Shanghai and other cities are opening up.
Cheap oil: China has significantly ramped up oil purchases from Russia. So has India, which is reeling under the impact of fuel-led price rise. The government cut levies to bring down petrol and diesel prices which, incidentally, angered retailers who had bought fuel earlier. They want a tax refund.
Unrelated: It is no longer cool to work for oil companies.
The Signal
India has continued to buy oil from Russia not only because the two countries are friends, but also because it is getting it at a discounted rate. Indian refineries, especially Reliance Industries' Jamnagar refinery, can process any kind of crude, ensuring fatter margins. It could be a windfall for petrol and diesel exporters such as Reliance.
India could become a refuelling destination for planes and ships if the cost of aviation fuel and furnace oil is lower here. Planes flying to Sri Lanka are already tanking up at Chennai and Thiruvananthapuram.
There is, however, a googly in the European sanctions package—a ban on insurance cover for Russian oil shipments to third countries. Marine insurance is dominated by Europe and the US insurers who were already pulling back. A ban could deal a body blow to imports.
REGULATION
No Respite For Foreign Firms
Multinational companies are facing the heat from Indian regulators.
The problem: The joy of receiving ESOPs from MNCs such as Microsoft, HP and Oracle may fizzle out soon if employers have to abide by the taxman's demands. Meanwhile, the Competition Commission of India's investigators are said to have found evidence of collusion between e-commerce platforms and their preferred sellers.
Grin and bear it: Foreign e-commerce companies such as Amazon and Walmart are being squeezed by competition from powerful local players such as Reliance, opposition from trader bodies, and an increasingly tough regulatory environment. Unable to bear the pressure, German Metro Cash and Carry is planning to exit the country even though its Indian operations are profitable.
Elsewhere, foreign tech firms have attacked Indian agencies for IPR illiteracy.
F&B
Swadeshi
Cheese Makes 5-star Foray
Try a pizza or sandwich at The Claridges in the heart of Delhi, and you're likely to taste some fresh, locally produced cheese from Gujarat or Uttarakhand. Well, it's not just the Delhi five-star, but a clutch of upscale hotels and plush cafes in India are going local.
Atmanirbhar: The Oberoi group is procuring seafood from the Andamans instead of Japan; South Delhi's Olive Qutub gets raspberries from Uttarakhand; and Gurugram's OMO café uses avocados from Manipur and vanilla from Coorg. The root cause? Food imports have dried up owing to Covid-19 curbs and the ongoing Russia-Ukraine war.
PS: Gooseberry (amla) salad is now a hot favourite at The Oberoi.
Blessing in disguise: Sourcing fresh ingredients domestically boosts the local economy, trims shipping and storage costs, and shrinks the carbon footprint.
🎧 Amla salad, anyone? Luxury hotels in India are going truly local. Find out why.
FYI
Sweet deal: Mumbai-based D2C company Sugar Cosmetics has netted $50 million in a round led by US PE firm L Catterton. Online-to-offline commerce company DotPe is in talks with Temasek to raise $50m.
Sold! The consortium led by Los Angeles Dodgers owner Todd Boehly has completed the £4.25 billion takeover of Chelsea Football Club from Roman Abramovich.
Sluggish: India's economy grew by 4.1% in Q4 of FY22 and 8.7% in the entire year, just short of the government's estimate of 8.9%.
Looking West: Thrasio-style roll-up commerce company Mensa Brands is expanding to international markets such as the US, West Asia, and Canada.
Taxi-ing off: Budget airline AirAsia has forayed into ride-hailing in Bangkok, taking on Grab and Bolt. Its service AirAsia Ride has 3,000 drivers and is betting on travel rebounding.
Deal hungry: Britain's GSK will acquire US biotech company Affinivax for up to $3.3 billion in a bid to bolster its vaccine portfolio. In April, it bought another US company, Sierra Oncology, for $1.9 billion.
FWIW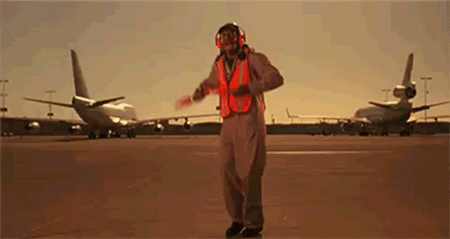 Anglo Franco pow-wow: Here's more proof that the French and English despise each other. France is replacing English gaming jargon with French alternatives to prevent "language debasement". So cloud gaming is now jeu video en nuage, streamer is joueur-animateur en direct, and pro-gamer is joueur professionnel. Will England reciprocate by bidding adieu to jubilee? Or could there be a rapprochement?
Old-school politics: Here's another cultural pow-wow, or rather, a conspiracy theory. China has ordered a nationwide review of its primary school textbooks after Chinese netizens claimed the illustrations are pro-America and sexually-suggestive. Never mind that the textbooks are printed by China's state-owned and censorship-friendly People's Education Press; nationalist influencers believe the country's education system has been "infiltrated" by foreign forces.
Times are a-Changi: It was perhaps the most productive use of enforced downtime. One of the world's best airports just got a $37 million facelift. Singapore Airlines lounges at Changi Airport now have runway-overlooking cocktail bars and dining halls, shower facilities, and first class day rooms with $3,354 zero-gravity beds. Pan Am may have epitomised luxury in its heyday, but Singapore Airlines seems to be reclaiming the accolade for the 21st century.
Want to advertise with us? We'd love to hear from you.
Write to us here for feedback on The Signal.