Discover more from The Signal
The Signal is a daily curated newsletter that helps you understand the latest developments in business, tech, finance, economy, and policy with sharp analysis and crisp insights thats fun to read arriving at 8AM daily in your inbox.
Over 81,000 subscribers
Zuck crafts a new subplot
Also in today's edition: Flipkart's medicine show; Netflix's rules of engagement; The global scramble for crop nutrition; Table scrap for Indian banks
Good morning! Gautam Adani may take a page out of the crisis management books of Johnson & Johnson (Tylenol fiasco, 1982) and Cadbury India (Wormgate, 2003). After engaging Wachtell, Lipton, Rosen & Katz—one of the most feared and expensive law firms in the US—the Adani Group has enlisted the services of Kekst CNC, which helped mop up the PR fiasco that was the WeWork implosion of 2019. Bloomberg reports that the PR firm is training the Adani C-suite in "situation room" scenarios. That aside, the group is going out of its way to prepay borrowings and placate overseas bondholders. We hope it won't be too long before Adani consults a global auditor, too.
Today's edition also features pieces by Dinesh Narayanan, Jaideep Vaidya, and Julie Koshy Sam.
If you enjoy reading us, why not give us a follow at @thesignaldotco on Twitter and Instagram.
The Market Signal*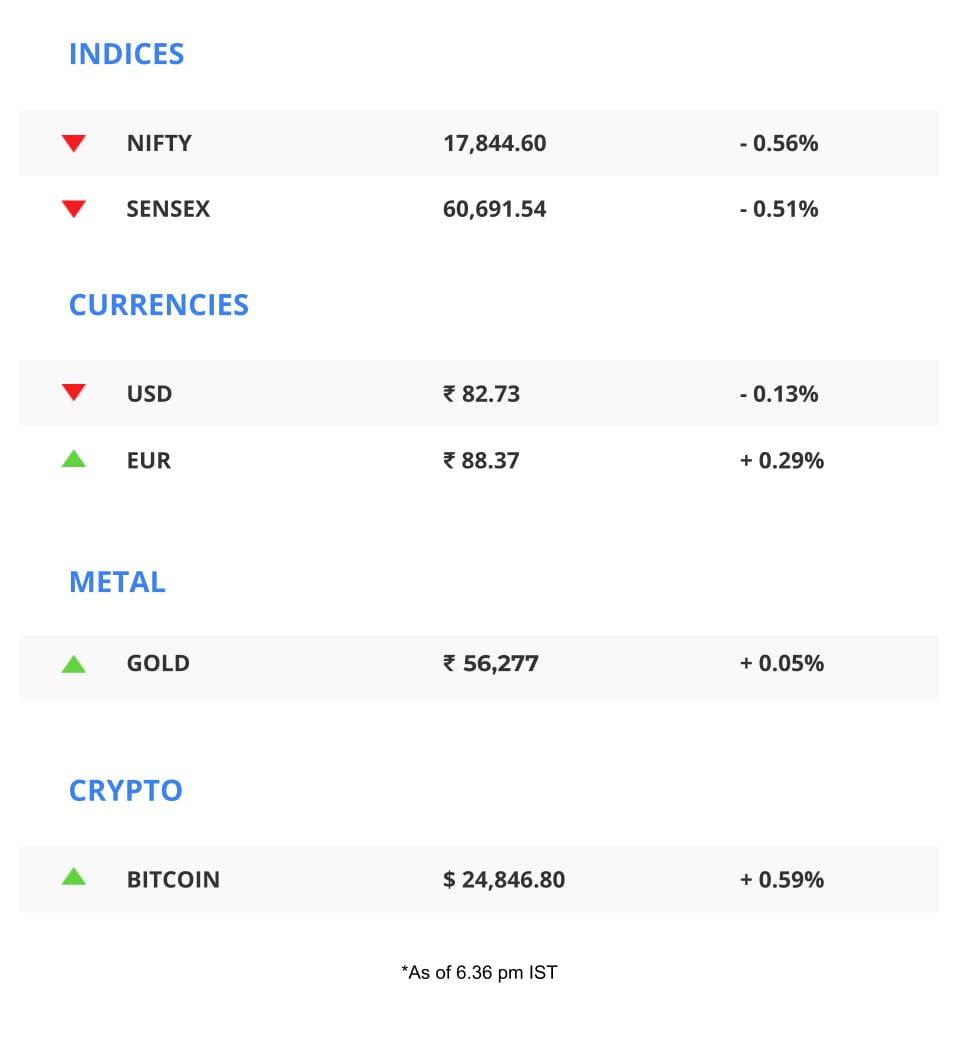 Stocks: SGX NIFTY is indicating a flat to lower opening for Indian shares, in line with early Asian trade.
US financial markets were closed on Monday but trends in equity futures show weakness as investors grapple with expectation of sharp rate hikes on persistent inflation. US President Joe Biden's visit to Kyiv could also play out in markets.
Back home, high valuations may continue to weigh on foreign investors' appetite for shares.
A 1% rise in oil prices, which impacts balance of payments and inflation, Monday may weigh on rupee and government bond prices. Oil rose on prospects of higher demand from China, the largest consumer of the commodity.
Markets will watch for the tone of the minutes of the Reserve Bank of India's rate-setting panel due Wednesday for cues. After a lull, prices are threatening to surge again; January rural inflation clocked 6.85%.
E-COMMERCE
Flipkart, Pharmallama, And E-Pharma Drama
Never mind that the Drug Controller General of India recently issued notices to 20 online pharmacies for selling medicines without a licence; Flipkart, which was also pulled up, seems intent on consolidation. Mint reports that it's in talks to acquire a stake in Pharmallama, which specialises in the delivery of pre-sorted medications. If the deal goes through, this will be Flipkart's third foray into the healthcare space after SastaSundar (now Flipkart Health+) and diabetes care platform BeatO.
Omni reprieve: E-pharmacy regulation in India is the wild, wild west. That was a thorn in the side for PharmEasy, whose deferred IPO and consequent woes led to whispers that it may offload Thyrocare, which it'd acquired for a princely sum in 2021. It's currently experimenting with an offline foray, as are Reliance-owned Netmeds and Tata 1mg.
Fwiw, Flipkart-owner Walmart is a seasoned disruptor in the US healthcare sector.
BUSINESS OF SPORT
Have You Signed Up For The Playbook?
The Playbook is our weekly newsletter on the business of sport and gaming. This week, Jaideep Vaidya writes about how sports-focused edtech companies such as Royals School of Business and Sporjo, and sports management institutes such as Global Institute of Sports Business are trying to fill the massive employability gap in the Indian sports industry. You can check out the story here and subscribe to The Playbook (it's free!) using the button below.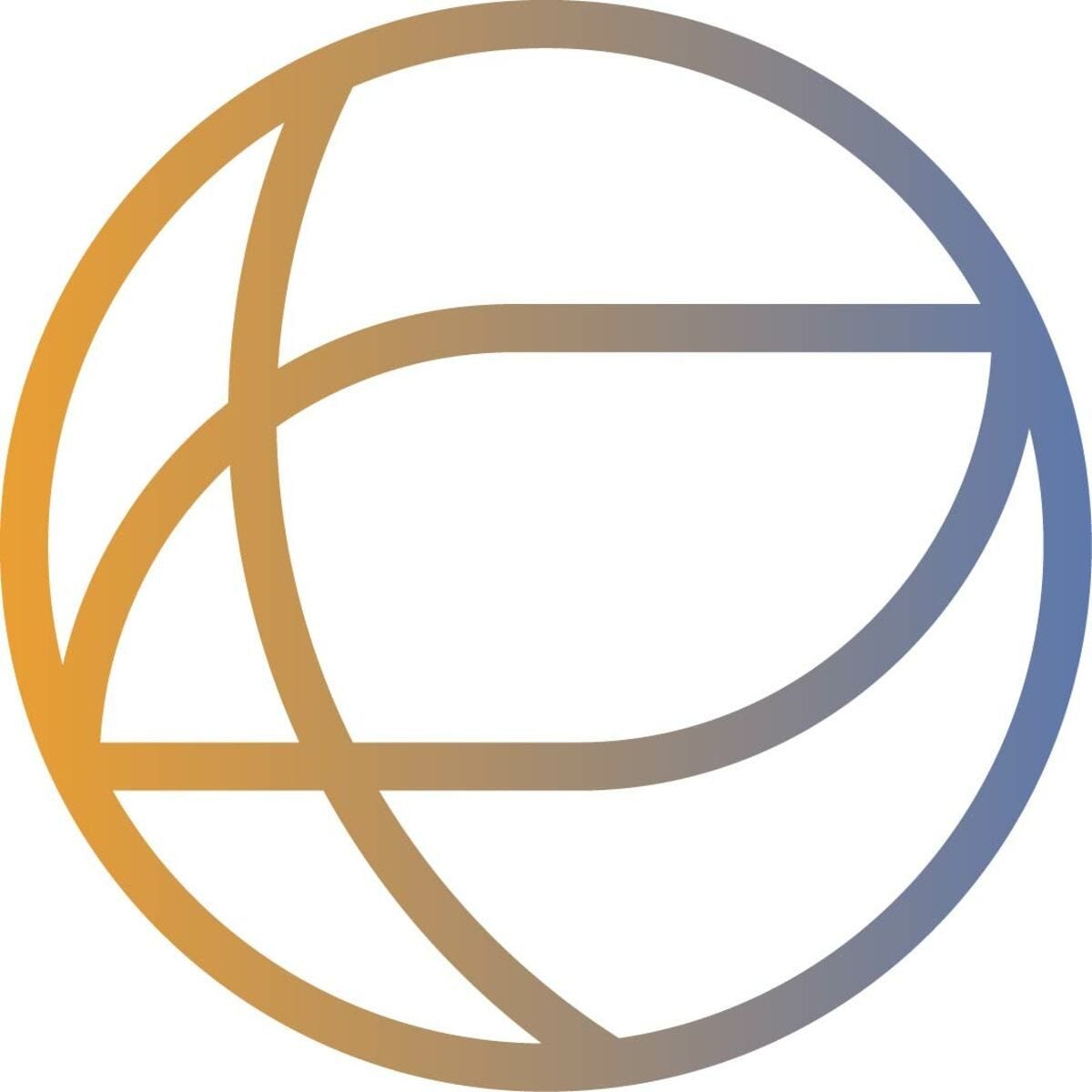 The Playbook
A weekly newsletter that deconstructs the business of sports and gaming.
ENTERTAINMENT
Let Me Engage You
Netflix co-CEO Ted Sarandos, who's visiting India, has said that the streaming giant will continue to invest in its "fastest growing" market. He also reiterated the company's previous narrative that viewer engagement and revenue are more important metrics than subscriber count. Sarandos told The Economic Times that Netflix's engagement in India rose by 30% last year, while revenue increased by 25%. The platform released 28 Indian originals in 2022.
Cable blackout: Broadcasters Disney Star, Zee, and Sony have taken all their channels off air for certain cable operators due to disagreements over pricing under the government's new tariff order.
US-China paradox: While Washington and Beijing continue to bicker over spy balloons and what not, Hollywood is back and booming in China, reports Semafor. Disney's Avatar: The Way of Water has grossed $240 million in the country.
Gaming slowdown: Publishers are cutting costs and cancelling games because consumers aren't spending enough.
SOCIAL MEDIA
Blue Ticks For Sale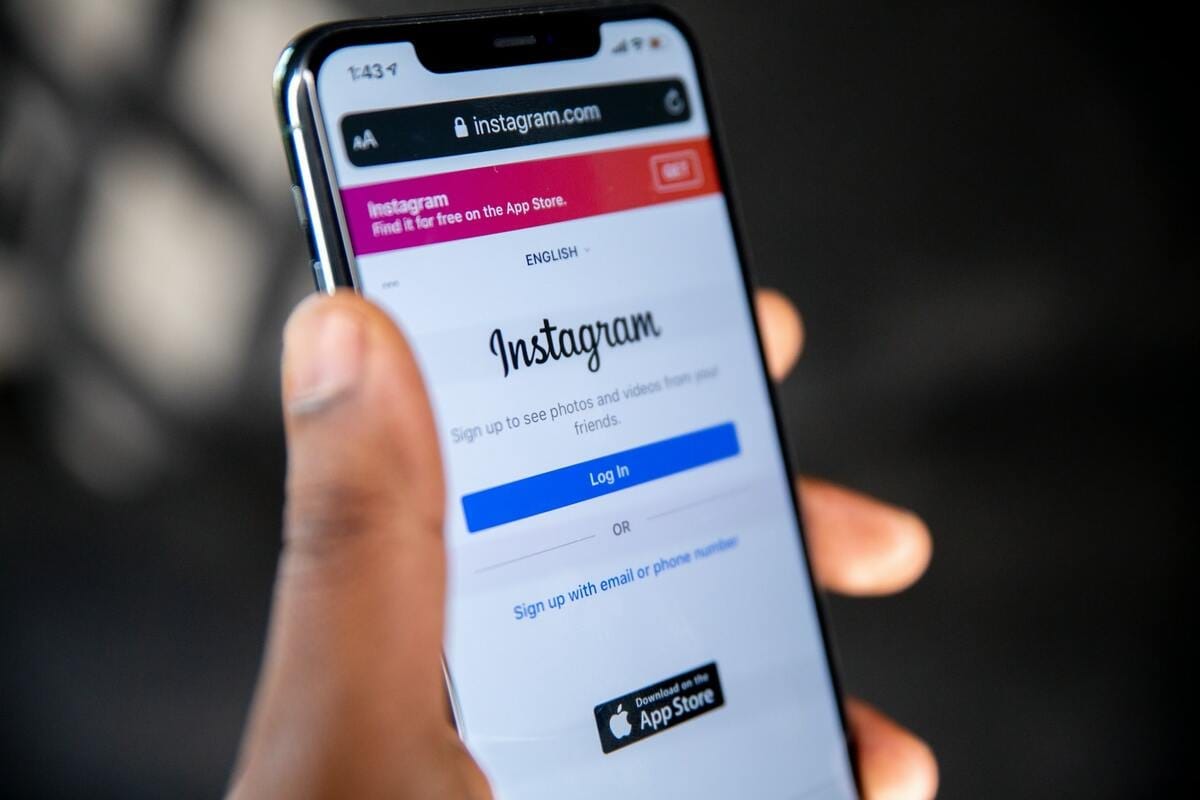 Solen Feyissa/Unsplash.com
It didn't take long for Mark Zuckerberg to join Elon Musk's paid blue-tick bandwagon. Zuck announced his own take on Twitter Blue with 'Meta Verified', first available in Australia and New Zealand for $11.99/month ($14.99 on iOS). The subscription will offer direct customer support and protection from online impersonation, among other perks, subject to government ID verification.
Unclear: While Twitter Blue promises 50% fewer ads, it's unknown whether Meta Verified will offer an ad-free experience. But like Twitter, Meta seems to be offering security at a premium; the former moved SMS-based two-factor authentication behind a paywall.
Contrast: Snap's subscription service Snapchat+ offers custom story timers, Bitmoji backgrounds, etc at $3.99/month globally and ₹49/month ($0.59) in India.
The Signal
Social media platforms can no longer rest on ad money. Google's Search and YouTube ads revenue fell marginally in the December 2022 quarter, as did Meta's. Rivals are eating into the Meta-Google duopoly; Amazon's ad sales, though worth only $11.55 billion, were up nearly 19% in the same period. More competition for digital advertising, along with weaker global demand, is likely to hurt incumbents' ad revenues.
Meta is trying to build new sources of revenue without hurting the cash cow. That means Meta Verified is unlikely to be ad-free, unlike what most media companies offer. For creators and would-be creators, subscriptions may be worth it to secure online personas, particularly on Instagram. But for ordinary users, this may not be worth the money.
🎧 Revenge travel is surging among Indians. Vietnam tops the list. Also in today's edition: Now, Meta starts selling blue ticks. Listen to The Signal Daily on Spotify, Apple Podcasts, Amazon Music, Google Podcasts, or wherever you get your podcasts.
BANKRUPTCY
India's Giant Scrap Store
Banks barely get back anything once companies are dissolved following bankruptcy. The Times of India reports that in the seven years of the existence of the Insolvency and Bankruptcy Code, creditors claimed ₹6.94 lakh crore (~$84 billion) from 165 companies but got a mere ₹40,000 crore ($4.8 billion).
Collectively, the 165 companies' assets lost 94% of their value. It could be because the value was inflated in the first place. Bankruptcies were up 25% in Q3, FY23 and recoveries were at the lowest.
New-age banking: The wide margins that financiers have been enjoying will come under pressure as cost of funds increase and more players dip into the lending opportunities pool. New-age banks and multiple funding avenues, such as the public-funded Open Credit Enhancement Network, are likely to compress margins further.
Even credit cards, one of the most profitable loan products that banks have, are being squeezed.
FOOD SECURITY
Moscow's Ace In The Hole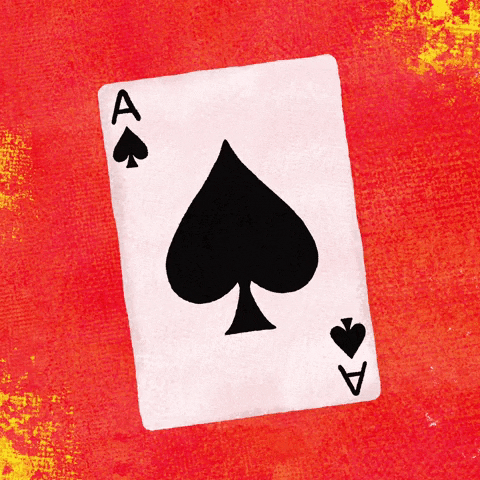 Never mind semiconductor chips, fertilisers constitute the most critical geopolitical trump card yet. That's because the world relies on Russia, Belarus, and China for global fertiliser production, which in turn plays a pivotal role in global food security.
While Russian nitrogen, potash, and phosphate isn't sanctioned, exports have been curtailed. And so, the US has earmarked $500 million in fertiliser grants. Canada is upping potash production, while Morocco is flexing its phosphate muscle for foreign policy favours.
Peru has even turned to bird poo to make up for fertiliser shortages.
Perks: India imports about 25% of its annual consumption of urea and set aside ₹1.75 lakh crore ($21 billion) for fertiliser subsidies in the latest budget. India is making the most of its friendship with Russia. Prime Minister Narendra Modi has promised to address global fertiliser scarcity while India holds the G20 presidency.
FYI
Electrifying: Ride-hailing major Uber will induct 25,000 EVs into its fleet as part of an agreement with Tata Motors.
It's personnel: Fintech unicorn BharatPe has appointed former State Bank of India cards veteran Aparna Kuppuswamy as chief risk officer.
RIP: Tony Jesudasan, the influential corporate communications and corporate affairs official considered close to Anil Ambani, passed away on Monday morning.
Slashed: After offering freshers an annual compensation of ₹6.5 lakhs ($7,859), IT major Wipro has asked candidates to settle for a 50% pay cut.
On the block: Jewellery and gemstones belonging to Firestar, previously owned by fugitive diamantaire Nirav Modi, will go under the hammer. That'll pay off $1.5 billion (₹12,000 crore) lender dues.
Delay?: Sri Lanka's election commission announced that it doesn't have money to hold local polls in March.
Paused: After abandoning its ₹7,017 crore plan to buy DB Power, Adani Group has stepped back from bidding for a stake in state-owned energy trading firm Power Trading Corporation.
THE DAILY DIGIT
$13 trillion
The combined interest bill of increasingly-indebted governments, households, and companies across 58 countries in 2022. The figure accounts for 14.5% of their combined GDP. (The Economist)
FWIW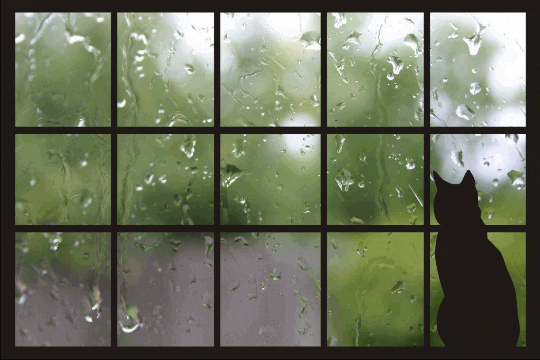 Jailed: A cat in New Zealand may just have to spend its nine lives indoors. Turns out conservation groups aren't that big on cats, feral or otherwise. Various groups blamed wild felines for the extinction of 11 bird species in the country. If the Cat Act does go through, owners will have to keep their cats indoors and get their four-legged furries neutered and microchipped. Whatever happened to survival of the fittest?
Perfect storm: Amsterdam Airport's bad reputation has come for its profits. It recorded an $82 million loss last year, compared with a $111 million profit in 2021. Now, the management is owning up to it. Labour shortage and soaring demand for air travel made it difficult for the aviation hub to deal with massive lines and flight cancellations. Well, Schiphol Airport better buckle up. The queues ain't getting any shorter.
Woke-washing?: Roald Dahl's books are being rewritten to make them inclusive. Derogatory writing on weight, mental health, violence, gender, and race is being taken off or tweaked by publisher Puffin Books. And so, Augustus Gloop from Charlie and the Chocolate Factory is described as "enormous" instead of "fat". Go figure. Sure, Dahl was a problematic figure for his anti-Semitic comments, but disclaimers instead of rewrites would have saved everybody the outrage. Just ask Disney or Warner Bros.