Discover more from The Signal
The Signal is a daily curated newsletter that helps you understand the latest developments in business, tech, finance, economy, and policy with sharp analysis and crisp insights thats fun to read arriving at 8AM daily in your inbox.
Over 81,000 subscribers
IRL, FTX was NSFW
Also in today's edition: The super-rich are leaving on a jetplane; India's under pressure; Activision Blizzard and NetEase part ways; Airbnb is reaping rewards
Good morning! Hong Kong, much like mainland China, is in the grip of a housing crisis. But the city's property agents have a coping mechanism that doubles up as a temporary antidote to their woes: dark humour. Bloomberg reports that owners and agents are posting ads with wry catchlines such as "The Cut Is Deep, The Love Is Real", "No Tears Left to Cry", and "Born in the Wrong Time" in a bid to attract homebuyers—or at least get people talking. The latter has worked but not translated into sales. We hope the beleaguered lot sees better days, just for the droll humour.
🎧 Public libraries in the US and Canada are building music streaming services to promote local music. What's the latest on the FTX collapse? Find out in our deep dive. The Signal Daily is available on Spotify, Apple Podcasts, Amazon Music, and Google Podcasts, or wherever you listen to your podcasts.
If you enjoy reading us, why not give us a follow at @thesignaldotco on Twitter and Instagram.
The Market Signal*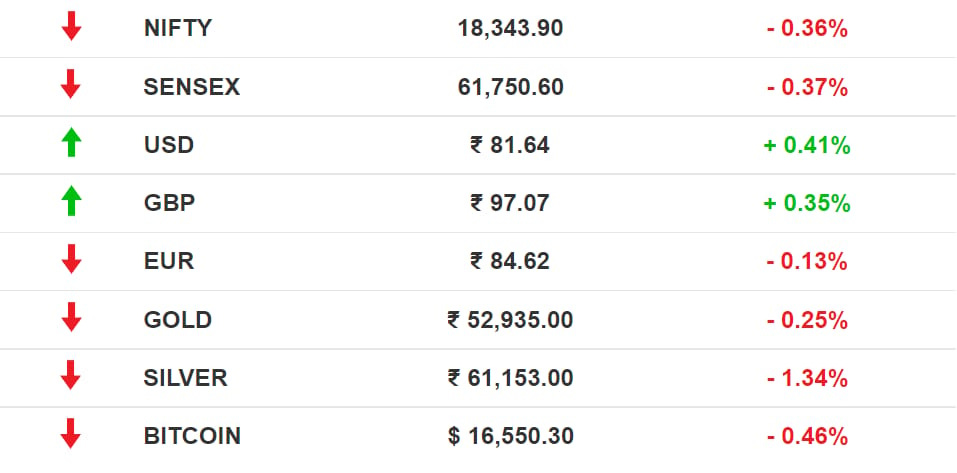 Stocks: Coinbase, the crypto exchange that listed on the Nasdaq in April 2021 at a starting valuation of ~$85 billion, has lost 81% of its value this year. The Wall Street Journal sees the loss of investor confidence in Coinbase—considered a benchmark in the crypto world for its transparency, hoard of cash, and conservative business model—as a question mark on the industry's future. Founder selling shares doesn't help.
Nassim Nicholas Taleb

@nntaleb
Take what you can out of the sinking ship. In the real world, that is, pre-crypto, a CEO never sell his or her own shares while shouting "all is OK". A CEO selling shares expresses such a loss of confidence in the company it is taken extremely seriously.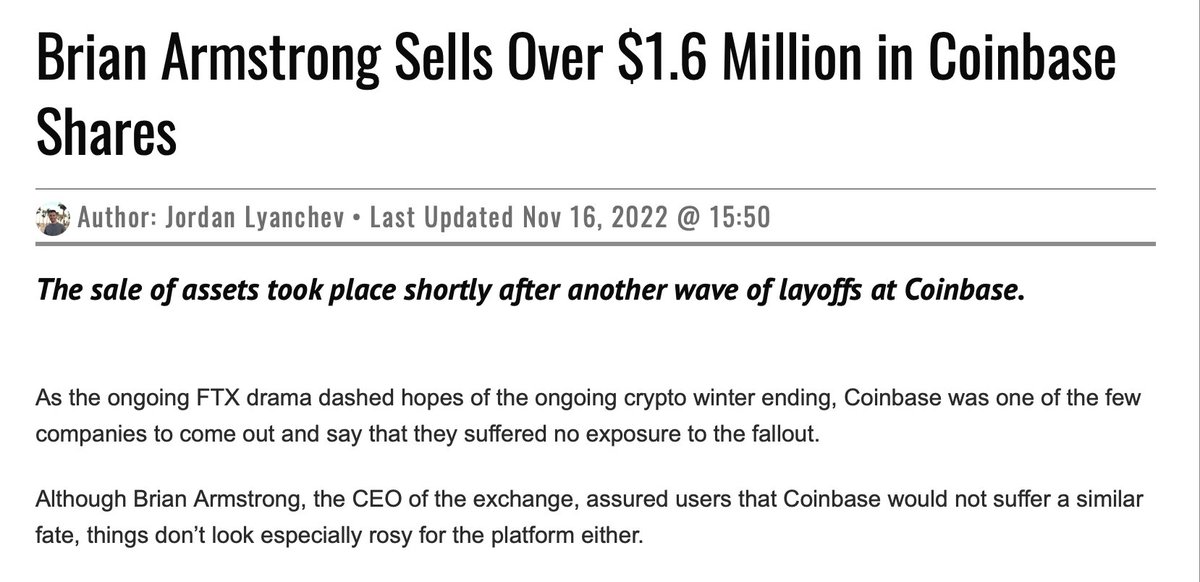 Nov 17, 2022
4.28K Likes   564 Retweets   382 Replies
As expected, SoftBank appears to have offloaded a part of its shareholding in One97 Communications, Paytm's parent company. Over 6% of the fintech major's shares changed hands in block deals, Business Standard reports.
Meanwhile, the Indian markets regulator Sebi is planning a crackdown on "finfluencers" who dole out unsolicited investment advice and stock tips on social media and via messaging apps, Livemint reports.
Early Asia: The SGX Nifty was trading 0.26% higher at 7.35 am India time. The Hang Seng Index (+1.33%) and Nikkei 225 (+0.19%) marched ahead.
AVIATION
Richie Rich Want To Stay High
India's super-rich do not want to touch the ground, it seems. They are buying long-range business jets. Bombardier is a favourite, The Economic Times reports.
High fliers: Sun TV's Kalanithi Maran bought a $75 million Bombardier Global 7500, which can fly non-stop to the US. The Adani Group and Serum Institute of India's Poonawallas spent $65 million on Bombardier 6600s, which have a range of over 6,600 nautical miles. The Jindal and Hero groups have also bought long-range birds.
Home to port: Interestingly, some wealthy travellers are investing in helicopters too. That makes it a ride from your rooftop helipad in a chopper to the airport and straight on to non-stop champagne-sipping flights to Europe or the US.
DYK: The world's second-richest man, LVMH CEO Bernard Arnault, sold his jet to fly under the radar of Twitter planespotters.
CRYPTOCURRENCIES
What FTX Employees Are Going Through
Turns out staffers are getting blow-by-blow accounts of the biggest fall from grace in the crypto world not from the management, but from Twitter and the media.
Worse: The net worths of FTX employees who had equity in the now-bankrupt company—which offered them stock at discounted rates—have been wiped out. They also got part of their pay in now-worthless FTT tokens. It's worse for locals hired by the Bahamas-based company; they too had invested thousands of dollars in FTX.
Aside: FTX founder Sam Bankman-Fried (SBF) comes across as terrible in this interview. "F**k regulators", he says, confirming that all his lobbying for regulation was PR. He also displays little remorse for misusing users' funds.
Temasek has written down its entire FTX investment. BlockFi is preparing for bankruptcy. Investors are suing celebrities who promoted FTX. And Semafor claims crypto-hungry VC firm a16z declined several requests by SBF to invest in his company.
ECONOMY
Negotiating A Precipice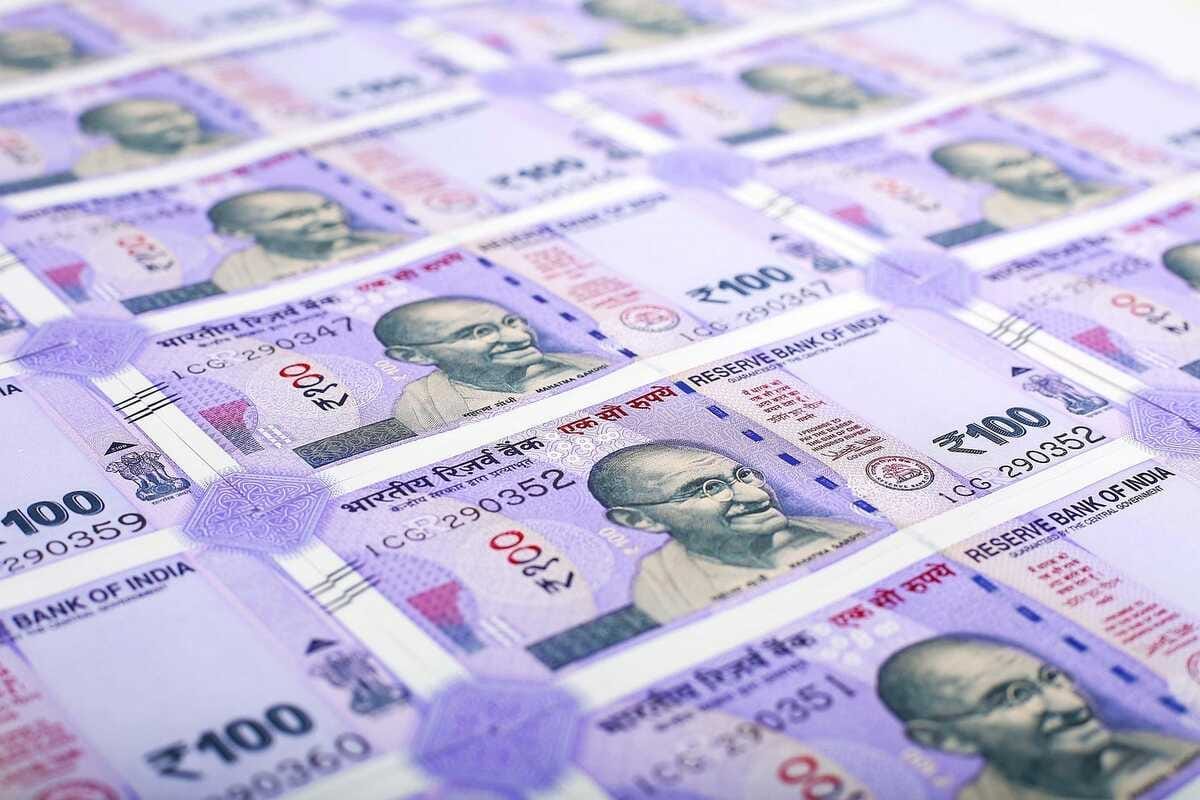 The equity markets would not tell, but contradictory trends are emerging in the Indian economy.
Housing: Home prices in India's top eight cities recorded a 6% jump compared with the previous year, despite a steep rise in interest rates. The demand has encouraged builders, and new launches in the eight cities rose 43% year-on-year in the third quarter.
Exports: Merchandise exports shrank for the first time in two years in October, indicating the impact of the cost-of-living crisis in western economies.
MSMEs: Rating agency Crisil said micro, small, and medium-sized enterprises, which account for the bulk of employment in India, are facing margin pressures due to high input costs, even though they will cross their pre-Covid revenue this year.
Money flows: Remittances from migrant earners in cities to families in villages grew 10-15% this festival season.
The Signal
Reserve Bank of India Governor Shaktikanta Das has told bank chiefs to keep a close watch on the evolving macroeconomic situation. Das has reasons to be watchful. Deposits are not growing as fast as credit. Which means those who have surpluses are channelling them into other assets, such as equities; others have little to set aside and are perhaps dipping into savings to make ends meet. And, as this column in the Business Standard points out, there is a structural problem with employment globally that is likely to get worse, especially for India.
GAMING
The Chinese Will Have To Quit Playing Games
We mean literally. US gaming giant Activision Blizzard is breaking up with Chinese publisher NetEase after a 14-year partnership. Most of Blizzard's titles such as StarCraft, Diablo, Overwatch, and World of Warcraft will be unavailable in China from January.
But why?: Ownership of intellectual property and control of user data was a bone of contention. The latter is already a sore topic between the US and China.
In August, the two companies scrapped the World of Warcraft mobile game over a financing dispute after working on it for three years.
This brings an end to a mutually beneficial partnership. NetEase became China's second-largest gaming company courtesy Blizzard's main offering—mobile-focussed games. And China contributed at least 3% of Blizzard's net revenue in 2021—$264 million in sales. Blizzard will need another local player to piggybank its games in the country as Chinese regulators crack the whip on the sector.
TRAVEL
Airbnb's Spur To Attract More Hosts
The world is opening up again, and Airbnb is cashing in. After reporting its "most profitable quarter ever", the company is ramping up its offerings by adding more rooms to its fold.
Passive income: Airbnb witnessed a 31% rise in single-room listings in the third quarter, amid a cost-of-living crisis. It's rolling out an onboarding service dubbed Airbnb Setup, where it's incentivising superhosts to guide first-time hosts. It's also cracking down on party bookings.
Bonus: Chief executive Brian Chesky is finally looking into the platform's much-maligned "cleaning fees". There are also plans to list local cleaning providers on a marketplace.
Back home: India has a role to play in Airbnb's success story: night bookings by Indians grew by 50% in the third quarter, while those in India saw an 80% jump compared with the same period pre-Covid.
FYI
Exit: Thierry Bolloré is stepping down as the CEO of Jaguar Land Rover after the Tata-owned luxury carmaker reported losses for six consecutive quarters.
Noted: Milan-based mobile developer Bending Spoons has bought OG note-taking app Evernote for an undisclosed sum; the deal will close in 2023.
All in: Investment major Blackstone will acquire a 52% stake in Indian IT company R Systems International for $359 million.
More to come?: Amazon is reportedly offering employees voluntary severance, beyond the 10,000-odd jobs it's already set to slash.
Revolving door: Sandhya Devanathan will succeed Ajit Mohan as Meta's India head. However, unlike Mohan, who reported to Menlo Park, Devanathan will report to the Asia Pacific vice president.
Looking West: Gautam Adani, India's richest man, is set to open a family office in Dubai or New York to manage his wealth. His rival Mukesh Ambani is looking to Singapore for a similar venture.
💙🫡: Hundreds of Twitter employees say thanks, but no thanks to Elon Musk's "extremely hardcore" Twitter 2.0. Musk also softened his "remote" demand, while closing Twitter's offices until Monday over alleged fears of "sabotage".
Kylie Robison

@kyliebytes
What I'm hearing from Twitter employees; It looks like roughly 75% of the remaining 3,700ish Twitter employees have not opted to stay after the "hardcore" email.
Even though the deadline has passed, everyone still has access to their systems.
Nov 17, 2022
99.3K Likes   13.1K Retweets   649 Replies
THE DAILY DIGIT
₹22.9 trillion
Or 62.5 trillion Pakistani rupees, the national debt of India's western neighbour as of September 2022. (The Express Tribune)
FWIW
Swift current: The world's largest ticket marketplace is under fire. Ticketmaster—which crashed due to overwhelming demand for pre-sale bookings to Taylor Swift's upcoming tour—is being criticised by Swifties and Capitol Hill alike for monopolistic practices and overall user experience. Some Swifties waited as long as eight hours in a virtual queue, in vain. The $49-$449 tickets are now being listed on Stubhub for as high as $22,000.
Winner, winner: A California company, Upside Foods, is one step closer to selling lab-grown chicken. By this, we mean the FDA has given the go-ahead to cultivate chicken from cells. Next, it needs approvals to retail it in the US. That day may not be far. We wonder if plant-based meats will still be a thing then.
Bad press: This is awkward. Steve Aoki was called on to perform for a bunch of Amazon warehouse employees. This was then live-streamed on Twitch. This comes in light of Amazon axing ~10,000 employees as a cost-cutting measure. This is giving us secondhand embarrassment.
Enjoy The Signal? Consider forwarding it to a friend, colleague, classmate or whoever you think might be interested. They can sign up here.
Do you want the world to know your story? Tell it in The Signal.
Write to us here for feedback on The Signal.