Discover more from The Signal
The Signal is a daily curated newsletter that helps you understand the latest developments in business, tech, finance, economy, and policy with sharp analysis and crisp insights thats fun to read arriving at 8AM daily in your inbox.
Over 81,000 subscribers
The truth about ISRO's cut-price budgets
Also in today's edition: Boeing is Max-ed out; Asia's four-eye epidemic; American lemons, Chinese lemonade; Ubisoft's Microsoft bonanza
Good morning! Argentinian superstar Lionel Messi sent Kolkata into raptures when he arrived in India for a friendly match against Venezuela in September 2011. If all goes well, Indian football fans may get a chance to see another global superstar touch grass here, The Indian Express reported. Brazilian icon Neymar, who recently completed his high-profile move to Saudi club Al-Hilal, may play against Mumbai City at the Balewadi Sports Complex, Pune in the continental showpiece AFC Champions League. Football fans will have to stay tuned for more deets since it still unclear when the two teams will slug it out in a match. Until then, watch this space for more.
The Signal is now on Telegram! We've launched a group — The Signal Forum — where we share what we're reading and listening through the day. Join us to be a part of the conversation!
🎧 Myopia is becoming ubiquitous in Asia. Also in today's edition: we talk about how Chandrayaan-3 nailed its moon landing. Listen to The Signal Daily on Spotify, Apple Podcasts, Amazon Music, Google Podcasts, or wherever you get your podcasts. Bonus: Dinesh Narayanan, co-founder and editor of The Signal, sits down for a chat with our guest speaker Rajesh Jain. The two delve into Jain's entrepreneurial trajectory, spanning from IndiaWorld to Sify and Netcore; and how the internet industry has changed over the years.
Spotify | Apple Podcasts | Amazon Music | Google Podcasts
Today's edition also features pieces by Roshni P. Nair, Julie Koshy Sam, Srijonee Bhattacharjee, and Jaideep Vaidya.
If you enjoy reading us, why not give us a follow at @thesignaldotco on Twitter Instagram and Threads.
The Market Signal*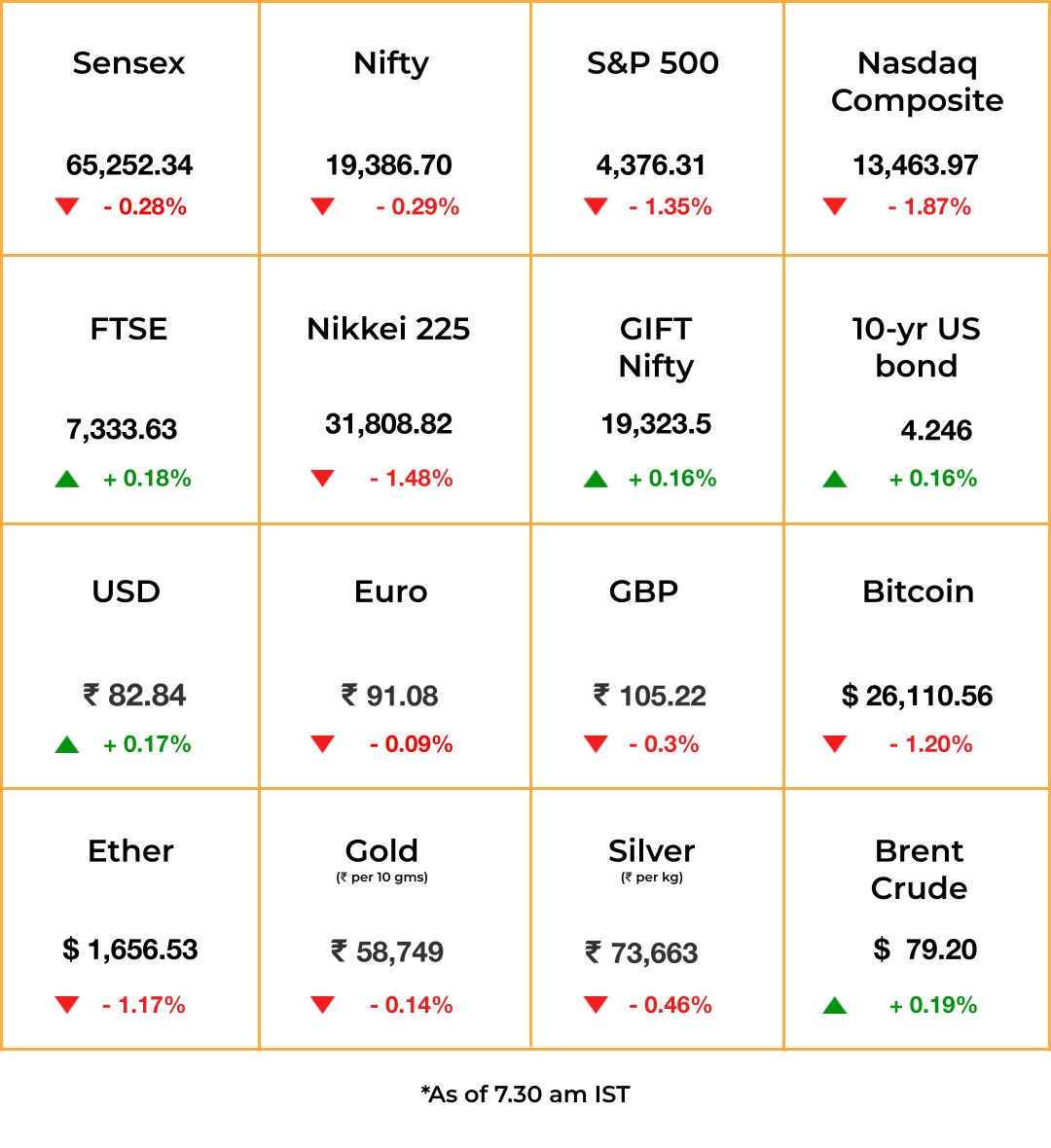 Stocks & economy: Although it expects price spikes to be transient, the RBI is worried about a "second-round impact" of food and vegetable prices. It chose to reduce systemic liquidity over rate action this time, but more drastic action could follow, hints peppered in the minutes of the RBI's monetary policy committee meeting, show.
Indian equities may fall tracking declines in US stocks before the Fed Chair's widely awaited speech at Jackson Hole. Markets expect him to largely underline that the rate trajectory would be data dependent. Considering recent weakness in housing and jobs data, commentary wouldn't be perceived as too hawkish.
Back home, Chinese fintech major Antfin's off-market sale of Paytm's stocks today will affect sentiment.
China's stuttering recovery has insurers flocking to the safety of sovereign debt.
TRAVEL
Hole-y Moly!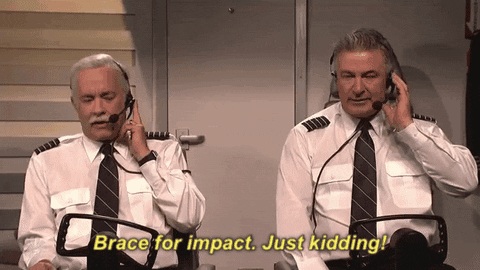 Boeing's 737 Max gained notoriety after the deadly Lion Air (2018) and Ethiopian Airlines (2019) crashes. Now, Boeing has found that the holes in a component of the newest 737 Max are drilled in wrong, delaying production. Air India Express is to deploy 50 737 Max aircraft by 2024-end. Already, Indian aviation is dealing with fatigued pilots and glitchy Pratt & Whitney engines.
Compliance comes calling: Travellers are a goldmine of data but the Indian hospitality industry may have to kiss that goodbye. Under the Digital Personal Data Protection Bill, travel firms need explicit consent to collect user data, only to be used for the agreed-upon purpose (not for cross-selling).
Dude, where's my car?: Uber has launched Group Rides, allowing users (who know each other) to book a cab for the same destination. Pre-pandemic, Uber Pool was a popular, cheap option; Uber claims Group Rides will be up to 30% cheaper.
HEALTHCARE
The Eyes,
Chico
, They Never Lie
We've grown up believing myopia or nearsightedness (faraway objects appearing blurry because of an elongated eyeball) is a genetic condition, or caused by too much reading or TV and video game consumption. Is that true? Not exactly.
Asian crisis: So many school kids, especially in Asia, are getting myopia that doctors set out to find the real cause. It isn't "near work", but the lack of outdoor time. Scientists found that more screen light exposure releases dopamine, which controls the rate at which the eyeball elongates. Nearly 90% of Taiwanese high-schoolers are myopic. Half the world will be nearsighted by 2050. To combat a myopia crisis, Taiwan launched 'TianTian120', asking children to spend at least 120 minutes outside.
Early intervention: Pandemic lockdowns forced children online, leading to a spike in myopia cases, especially in India. Preventive measures, including special glasses and atropine drops, are big business in the US' Asian diaspora.
SPACEFARING
Perils Of Success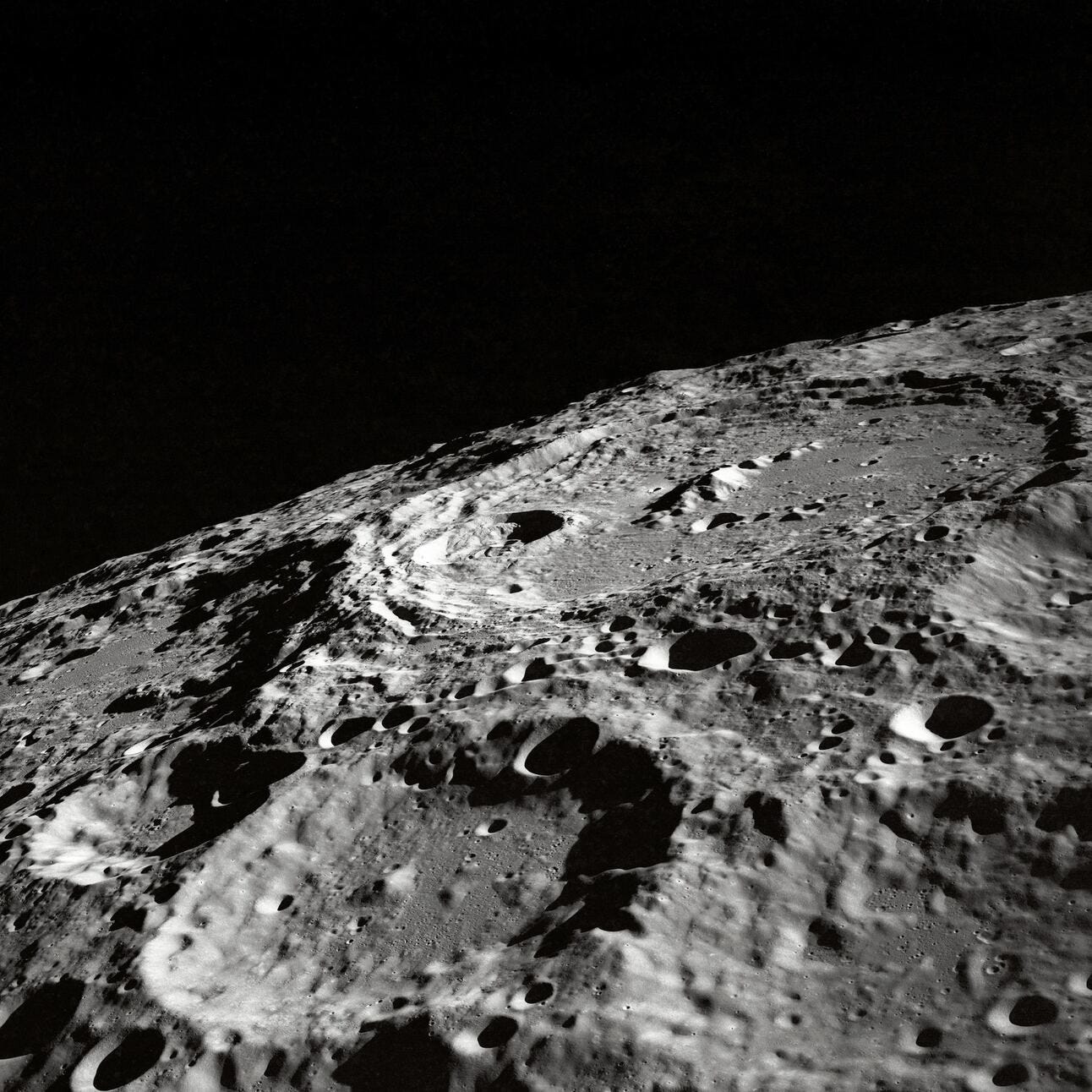 India's successful moonshot was truly remarkable for its low cost. It could also turn out to be ISRO's bugbear.
Cost advantage: Chandrayaan-3 cost $75 million while its unlucky predecessor cost $118 million. Russia's Luna-25, which unsuccessfully raced Chandrayaan-3, cost $200 million.
Nasa's annual budget for FY23 was $32.41 billion while ISRO's FY24 budget is ₹12,500 crore (~$1.5 billion).
The Signal
Early frugality at ISRO involved staff transporting rocket nosecones at the back of bicycles and satellites on bullock carts. Such jugaad is a workaday fact in the startup stage, but it's a mature organisation now.
https://www.reddit.com/r/ISRO/comments/woxh8i/one_of_the_lesser_shown_photograph_from_the/
ISRO's most important advantage is the low cost of engineering and scientific talent.
The annual salary of distinguished scientists, which is the topmost level and would be leaders in their fields of expertise, was approximately ₹27 lakh (~$33,000) in 2021. The median pay in the same year of aerospace engineers in the US was $122,270, and that of physicists and astronomers was $147,450, per the US Bureau of Labour Statistics.
Until recently, ISRO was the sole refuge for space-focussed talent. Not anymore. India has 100 spacetech startups. The Chandrayaan win will be a big boost to the Indian space economy, which is set to grow to $13 billion by 2025, per a November 2022 EY report. Demand for talent will only rise, and the biggest pool will likely be where everyone's fishing.
SEMICONDUCTORS
Catch Me If You Can
The US is hurling every possible chip sanction at China, but the latter is finding novel ways to circumvent the blockade—including handing out diamonds, houses, bags, and cars to those who recommend candidates for the top-secret Qiming project, Reuters finds.
Details: Qiming is the 2.0 avatar of the Thousand Talents Plan (TTP), the state-sponsored programme to recruit overseas-educated sci-tech experts. Western powers blackballed TTP on grounds of espionage and intellectual property theft.
The more low-key Qiming and other initiatives such as Huoju are handing out millions of dollars in rewards and signing bonuses. China's chip industry is facing a shortage of 200,000 people, all while Huawei reportedly builds a secret semiconductor fab network that could help it skirt US restrictions.
The Biden administration requires anybody with US citizenship or a green card, whether they're local academics or leaders of Chinese investment firms, to disclose any Chinese affiliations.
ENTERTAINMENT
Let's Just Get This Over With
That seems to be Microsoft's mantra after it made a big concession in its acquisition of Activision Blizzard (AB) to placate the Competition and Markets Authority (CMA), UK's antitrust regulator. That concession is giving Ubisoft exclusive rights to distribute AB titles such as Call Of Duty (on PC and console) outside Europe. Aka Microsoft can't release AB titles exclusively on Xbox Cloud Gaming outside Europe. It'd also negotiated a Call Of Duty licensing agreement with Sony.
If the CMA doesn't approve the new terms before October 18, Microsoft will have to pay up to $4.5 billion in deal termination fees.
Interestingly, the restructuring also means that streaming services such as Netflix would be able to licence AB titles.
Speaking of Netflix, it added 2.6 million people in the US in July, more than any other paid streaming platform. Of these, 23% signups were for the ad-supported plan.
FYI
BRICS++: Saudi Arabia, Iran and UAE are among six countries that will join the grouping, originally constructed as an emerging market investment thesis by Goldman Sachs' economists.
Trump booked: Former US President Donald Trump was arrested at Atlanta's Fulton County jail after his surrender. Authorities released the mugshot, a first in US presidential history, of a frowning Trump.
Penny drop: Reliance, whose demerged unit Jio Financial Services recently went public, is testing a Paytm-like soundbox payment system that uses Jio Pay, TechCrunch reports.
Another one bites the dust: Real money gaming platform Fantok has suspended operations, citing the 28% GST on online gaming as the proverbial death knell.
Reckoning: The Digital Services Act, the EU's new digital regulations that will impose sweeping moderation, transparency, and privacy rules on tech companies, comes into effect from today.
Going nuclear: China—the single largest export market for Japanese fish—has banned seafood imports from the country in retaliation to Japan releasing treated Fukushima discharge into the Pacific Ocean.
Reel recognition: Rocketry: The Nambi Effect won best film at the 69th National Film Awards. Alia Bhatt and Kriti Sanon (Gangubai Kathiawadi, Mimi) and Allu Arjun (Pushpa: The Rise - Part 1) were awarded best actress and best actor.
THE DAILY DIGIT
$40 million
The value of 1,580 bitcoin. That's what North Korea-based Lazarus Group and APT38 may attempt to cash out, according to warnings by the Federal Bureau of Investigation. (fbi.gov)
FWIW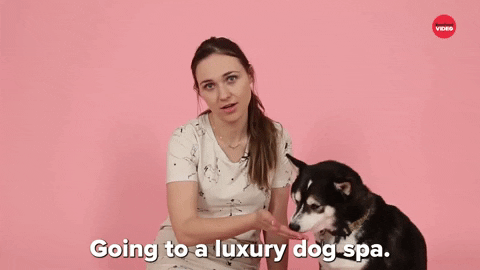 It's a doggone pleasure: According to a survey by the National Multifamily Housing Council, about 36% of US apartment residents were pet owners in 2022. Now, property owners have sniffed an opportunity to lure dog owners as tenants after Covid-19 caused a spike in pet adoption. Greystar Real Estate Partners' luxury high rise in San Diego includes a bark bar, replete with treats, bowls of water, and the deets of five-star dog walkers in the vicinity. Property developer Cortland has introduced "Yappy Hours", a mixers event where there are desserts lined up for dogs. Other properties have mini inflatable pools and splash pads in the dog park. What can we say? It's a dog's world, and we are just living in it.
Who'd have thunk..: …that saltwater crocs love banter? Despite lacking a larynx, they are the most vocal reptile species. Sonnie Flores, a crocodile researcher at the University of the Sunshine Coast, Australia, and her team are on a mission to create the world's first crocodile dictionary. If all goes well, breaking down this communication could help curb conflict between humans and crocodiles. So far, researchers have understood that crocs growl, hiss, roar,, and even partake in "an old-fashioned village dance." Of course, the project isn't easy since crocodiles in the wild are, well, dangerous, and captive crocodiles reportedly ate the microphones. Bonus: the article has shared recordings and video footage from Australian zoos for your listening pleasure.
🎶Start me up🎶: First it was the Beatles. Now it is The Rolling Stones. The rockstars recently took an unconventional route by placing an advertisement for a fictional glass repair business in the local newspaper. The advertisement, published in the Hackney Gazette, mentioned some of the band's most popular songs and included the iconic logo as a dot above the letter 'i'. Hackney Diamonds is rumoured to be the title of their new album, and it uses the font from their 1978 album Some Girls. There's more. The Hackney Diamonds website is also run by the Stones' label, Universal Music. If the clues do line up, it will be the band's first album in almost 20 years. We can't wait.