Discover more from The Signal
The Signal is a daily curated newsletter that helps you understand the latest developments in business, tech, finance, economy, and policy with sharp analysis and crisp insights thats fun to read arriving at 8AM daily in your inbox.
Over 81,000 subscribers
ITC is lit
Also in today's edition: Adani 🤝 Flipkart; RBI hikes repo rate; China's back in the game; HoloLens boss is out
Good morning! Some mornings are better than others. Today is one of them. In a clinical trial in the US, 18 rectal cancer patients were given Dostarlimab, an immunotherapy drug, every three weeks for six months. By the end of it, their tumours disappeared. This is an unprecedented first in the history of cancer. Further studies will prove if it can be called a cure. We can live with that.
The Market Signal*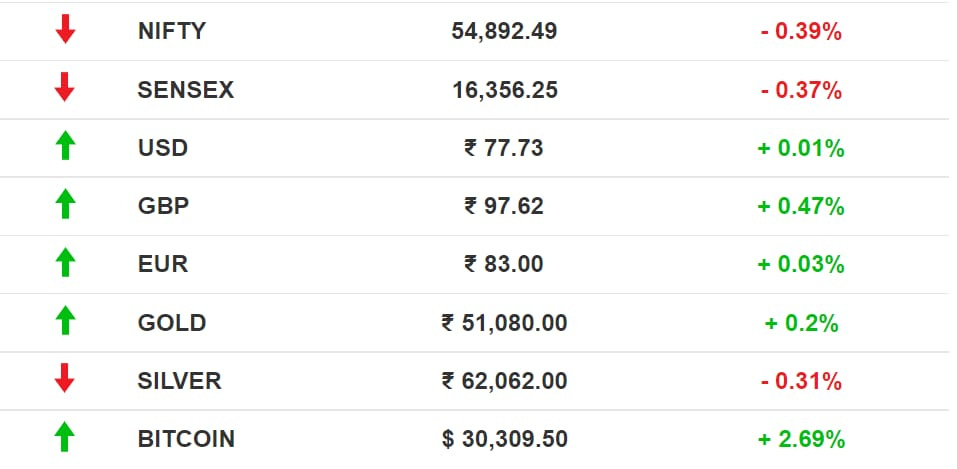 Stocks: Benchmark indices slipped for the fourth straight session after the RBI hiked the repo rate by 50 basis points. Mobikwik is looking to raise $100 million in equity to finance business expansion after it delayed its IPO plans.
Early Asia: The SGX Nifty was trading 0.22% below its previous close at 7.30 am India time. The Hang Seng Index and Nikkei 225 opened in the green.
STOCKS
Cigarettes Are Lighting Up ITC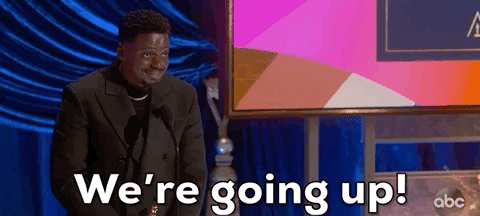 ITC's shares are up 24% this year. In fact, stocks of the tobacco-to-packaged goods conglomerate are trading at 18 times the estimated earnings for FY2024. This is despite meagre contributions from ITC's hotels and paper business, and macro-economic headwinds in the form of inflation and the Russia-Ukraine war.
How? Nicotine sticks accounted for 81% of ITC's EBITDA earnings in FY22. Waning Covid-19 restrictions have brought people back to offices, and by extension resumed chai-sutta breaks. Besides, the last Union Budget did not increase cigarette tax. New additions to ITC's sin bag (Classic Connect, Gold Flake Indie Mint) are also fuelling sales and curbing illicit cigarette trade.
Looking back: Things were different last year. Respiratory health was a priority during the pandemic. ITC's gross revenue had dipped by 17% in 2021.
🎧 Cricket superstar Mithali Raj hangs up her boots. ITC stock is smoking hot. Listen in.
STRATEGY
Adani's Wholesale Ambitions
First drones, then a kho-kho franchise, then medical diagnostics, now wholesale e-commerce. The acquisition-slash-partnership news from Gautam Adani's offices over the last 72 hours have left us exhausted.
What are we talking about? Adani-Flipkart's strategic wholesale and sourcing tie-up.
Why should I care? This development marks Adani's foray into wholesale e-commerce, a sector currently dominated by Amazon, Udaan, and JioMart.
What's in it for them? Flipkart and Adani already have a warehousing and data centre partnership. Flipkart Wholesale—which has 1.5 million-plus B2B clients—will benefit from Adani's supplier and distribution network; the Adani Group will benefit from Flipkart's e-commerce footprint. Buzz is that Adani is keen on a super app. The conglomerate also owns a minority stake in Flipkart-owned Cleartrip.
Postscript: When Reliance Retail acquired B2B directory JustDial, it leveraged the platform's local business data to expand JioMart's network. Analysts believe JustDial's B2B platform JD Mart may eventually be integrated with JioMart.
BANKING
RBI Makes A Long-Awaited Connection
Central banks the world over have been chasing inflation like cowboys chase runaway colts. The RBI being no different, raised its key lending rate by half a percentage point. Woe betide those who intended to borrow—to buy homes, appliances, education or even for business.
Why? Consumer price inflation clocked in at 7.79% in May and has been persistently above the RBI's declared upper limit of 6%. The RBI has retained its FY23 GDP growth forecast at 7.2%.
BFD: The central bank has allowed users to connect their credit cards with UPI. It will start with Rupay. Other issuers can plug in later.
The Signal
The way inflation was going, the hike was expected and nearly unavoidable.
The surprise was the credit card-UPI linkage, kicking off seamless credit issuance without even having to carry plastic. Mastercard and Visa had complained to the White House that they were hurting because India was promoting Rupay and the widely popular UPI. Although Rupay gets a head start, this gives them an opportunity to plug into the quick payments ecosystem should they choose to.
The RBI-mandated tokenisation of customer credit card details would kick in on June 30, potentially disrupting international online payments. Credit cards linked to UPI could ease the pain and also boost UPI AutoPay, which helps mandated payments such as subscriptions. Apple, for instance, accepts UPI but not Indian credit cards. It could also be a challenge to the Buy Now Pay Later service.
MESSAGE FROM OUR PARTNER
Safeguard Your Digital Rights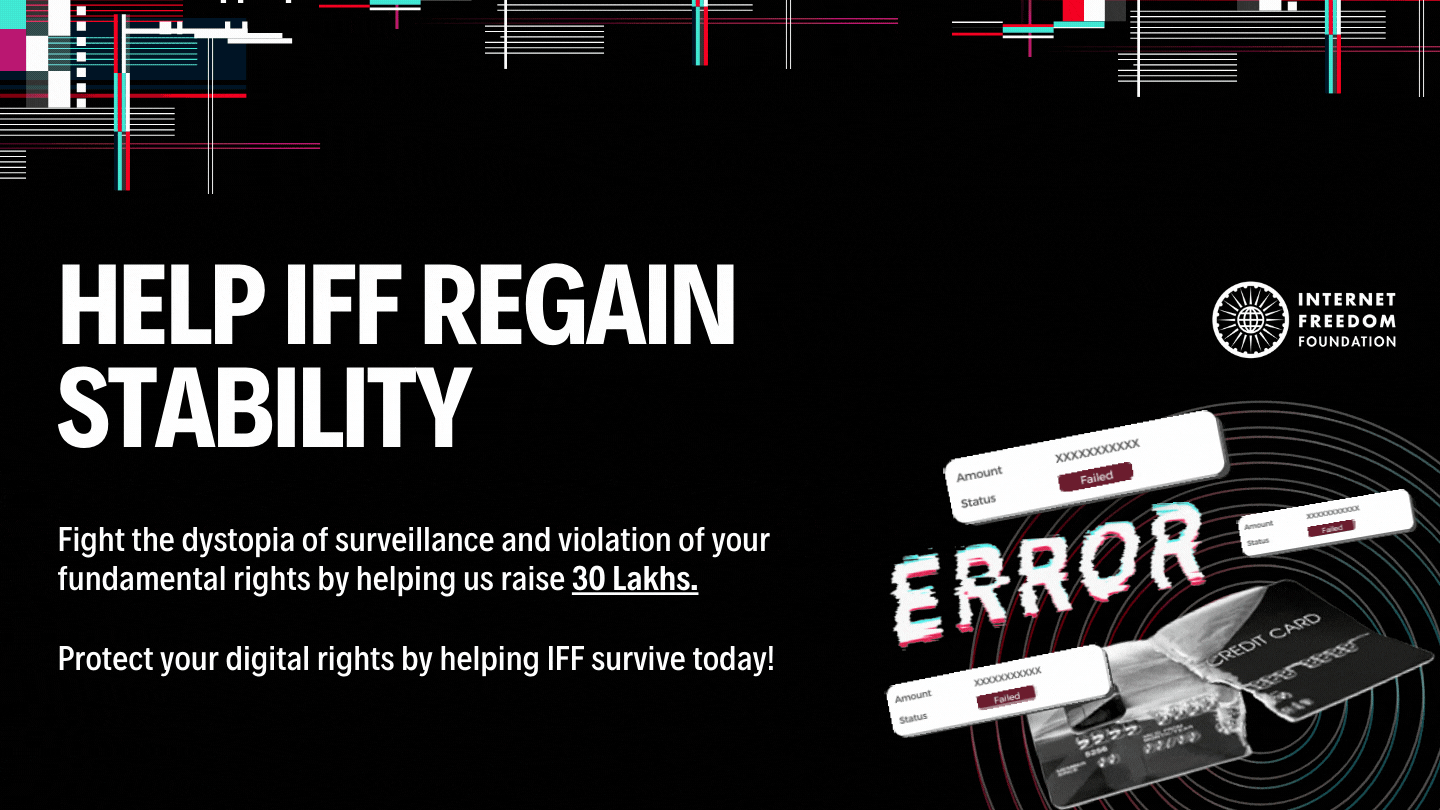 We at the Internet Freedom Foundation (IFF) are on a mission: to watch the watchmen and safeguard your fundamental rights.
Consider press freedom: it's a fundamental right, but India ranks 142nd out of 180 countries in the Press Freedom Index. Internet access is also implicit in freedom of expression. Yet, India had the most internet shutdowns in 2021.
The road is long-winding and full of hurdles, but IFF isn't giving up on its mission. That said, we could use some support. The heavy lifting we do for your digital freedoms—staying an arbitrary internet shutdown order in West Bengal, representing Pegasus mass surveillance victims, running a pro bono legal clinic to help journalists, and much more—isn't possible without financial and social support. Join the fight today by helping us raise ₹30 lakhs and 100 new members.
CHINA
A Year Later, China Says Let's Play
China has finally hit the resume button on gaming. Its regulator has granted licences to 60 new titles.
Outcome: The Hang Seng Index rose 2.24%, marking a two-month closing high. Shares soared even as the 11-month-long freeze continued for tech giants Tencent and NetEase. Tencent is persistent. China's also concluding ride-hailing giant Didi's cybersecurity probe.
Backdrop: Chinese regulators pulled the plug on gaming monetisation licences in August 2020. Calling gaming addiction "spiritual opium", China banned under-18s from playing video games for more than three hours a week.
Hurdles: US behemoth Apple is still dealing with supply-chain bottlenecks and the outcome of China's Covid-19 lockdowns. Nike is discontinuing its Run Club app in China despite the country being its most profitable market.
Beyond China: Elsewhere, Saudi Arabia's Public Investment Fund has invested $1 billion for an 8% stake in Swedish gaming company Embracer Group.
AR/VR
HoloLens Gets A Reality Check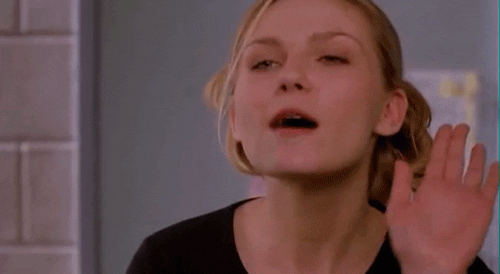 Alex Kipman, who led the teams that developed HoloLens and the Xbox Kinect motion controller, is leaving Microsoft. His exit comes after a wave of misconduct allegations, highlighted in an internal report filed by over 25 employees.
Disarray: Business Insider reports not only revealed Microsoft's toxic work culture, but turmoil within the HoloLens augmented reality (AR) division too. Despite having a headstart in mixed reality (Meta's and Apple's AR headsets are yet to hit the market), the HoloLens team is divided over whether it should focus more on consumer or enterprise markets.
While it's bagging industrial clients, Microsoft's much-publicised $22 billion deal with the US Army doesn't have fans in the Pentagon. Defence auditors pointed out that "soldiers may not want to use or use [the HoloLens] as intended".
Around 100 people have left HoloLens since 2021.
FYI
Limbo: Elon Musk's threat to walk away from his $44 billion takeover of Twitter is impacting his efforts to arrange fresh financing for the bid. Twitter's board will finally provide Musk with the bot data he's sought.
Yes, but: India's IT ministry is reportedly developing a "national framework" that will regulate the online gaming industry.
Chop Shop: TikTok Shop, the ecommerce arm of TikTok, is suffering a staff exodus in the UK over exploitative working conditions, a month after American employees spoke out against its "intense" work culture.
Funding secure(d): Lending company Kissht raised $80 million in fresh funding, while roll-up commerce company 10Club is seeking to raise $30 million in debt and equity.
Winter chills: Indian crypto exchanges such as WazirX and Unocoin are slowing down hiring, following Coinbase's lead.
FWIW
Oh fish! According to a California Court, a bumblebee is a fish. Why? The law says that insects, moths, and spinless creatures fall under the definition of a "fish". It may sound fishy, but it makes them eligible for protection.
On a fast track: Brace yourselves: The big daddy of data transmission is here. Researchers in Japan have created an internet that's faster with the petabit. Sample this: 1 million GB of data can be sent every second.
Blame it on the houseplants: If you're feeling low, your houseplant *could* have a role to play. According to research, a plant on its last legs can affect your mood. To make matters worse, you could possibly be breathing filthy air. You know what to do.
Want to advertise with us? We'd love to hear from you.
Write to us here for feedback on The Signal.