Discover more from The Signal
The Signal is a daily curated newsletter that helps you understand the latest developments in business, tech, finance, economy, and policy with sharp analysis and crisp insights thats fun to read arriving at 8AM daily in your inbox.
Over 81,000 subscribers
Jeff Bezos wants to live forever
Also in this edition: PhonePe's MF ambition 💸, Air India has hit refund turbulence ✈️, Will Taliban get dysentery?
Good morning! This gave us Black Mirror vibes. Singapore is trialing two robots called Xavier, that will monitor bad behaviour. How do you define bad behaviour? Everything from smoking in non-designated areas to improper parking of cycles. Once Xavier spots someone, say, parking a cycle the wrong way, it will send a message to the command centre and instruct the "offender" to do the right thing. It's a three-week trial in high-density areas.
The Market Signal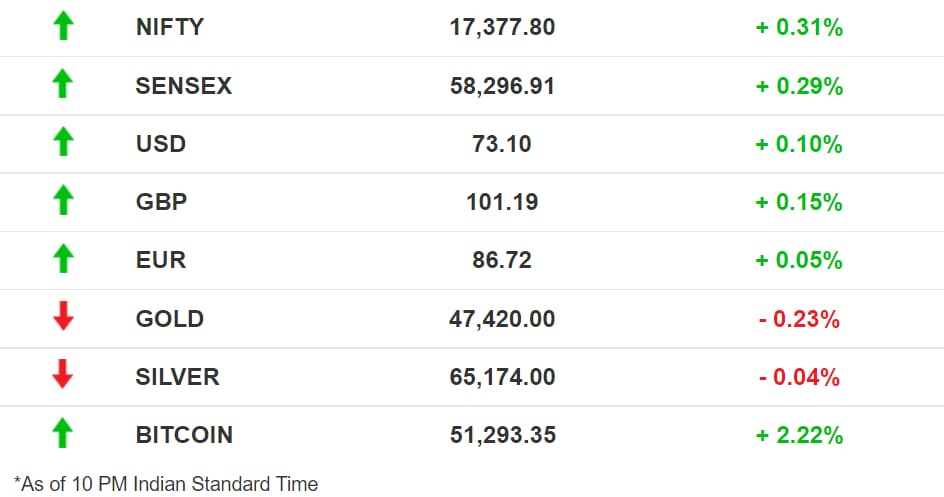 Stocks: Favourable global cues saw Indian benchmark indices spend the day in the green, setting new record closes. Investors were likely driven by the hopes of continued economic support by the Fed Reserve due to weak US job data and talks of further stimulus in Japan and China.
PhonePe Wants What Zerodha Has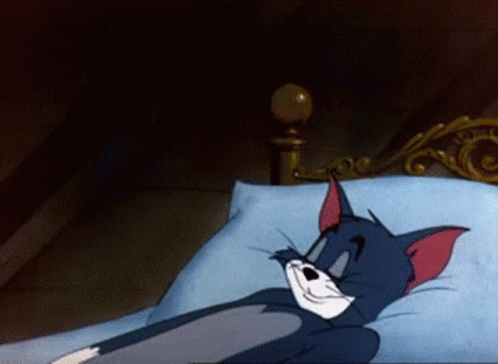 PhonePe is eyeing what Zerodha got last week, a foot in the asset management industry. Groww entered it earlier this year by acquiring the mutual funds (MF) business of Indiabulls. 
Why the rush? Easy answer. Sebi has allowed it. Even Rakesh Jhunjhunwala has applied.
The nuance: Diminishing returns in bank deposits and government-run small savings products are forcing people to look for other ways to make their money work. Fintech companies have drastically brought down distribution costs and helped them reach Tier-2 and Tier-3 cities and towns where higher internet penetration and ambitions are driving young people to stocks. The ones with less risk appetite are flocking to mutual funds. The average MF investment on PhonePe in Patiala, for instance, is twice that of Mumbai. 
While the insurance business is another option for fintech companies, it is far riskier. Besides, mutual funds work better on their gamified user interfaces.
The Laws Of The Amazon Jungle
Amazon is considering moderating the content hosted on Amazon Web Services more proactively, according to a Reuters report. AWS is the world's leading cloud service provider with ~40% market share. While Amazon issued a denial, the report once again brings the question of Big Tech's role in censorship to the surface.
Parler trick: Following the US Capitol riots, the then US President Donald Trump, was suspended from all major social platforms. His subsequent negotiations with Parler saw the "free speech platform" kicked off app stores. But it just popped up for download elsewhere on the internet.
The deathblow came when AWS cut off access. An important lesson was learnt. Since then, AWS has actively moderated content in multiple instances. The latest being ISIS' propaganda website.
Slippery slope? Such acts are governed by the AWS Acceptable Use Policy. But a preliminary look suggests it is vague, at the least. What happens tomorrow when, say, a government asks Amazon to take down a website that publishes news it doesn't like?
Leaving On A Jet Plane To Fly International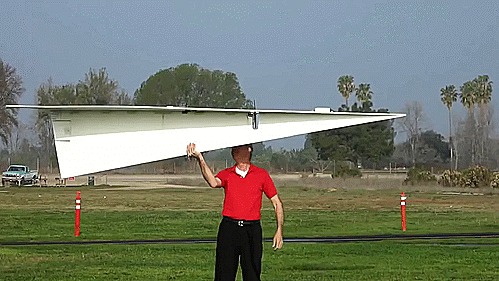 India's Air Bubble pact has expanded to include 49 cities in 18 countries, including the US, the UK, Canada, the UAE, and France. International commercial flights are grounded till the end of September but special flights can ferry travelers. Tight supply means there will be a fight for seats and fares will be pricey. 
Tough luck: The aviation industry has been buried under losses with Indian airlines and airports losing ₹224 billion last year. Air India still owes ₹2.5 billion in refunds to passengers. Opening up borders, even if just a few, will increase revenue for carriers although it may be more expensive than pre-covid levels for passengers. 
Costly affair: Domestic flight rates will also stay high as the government may continue to set fare bands. 
The Signal
International travel opening up slowly is certainly good news. Yet, limited seats will mean higher fares. Domestic airlines are happy with the government setting rates because it limits competition in fares and service quality that benefits passengers. Still, after long lockdowns, even high prices and limited choices may be acceptable to some.
As restrictions ease, the tourism industry will benefit. People would also fly to meet friends and family during the string of festivals coming up in the next few months. Flights to and from Dhaka during Durga Puja, for instance. Merchants in Kolkata look forward to the flow of rich customers from Bangladesh who account for ~70% of business at hotels, guest houses, and transport in certain areas during the season.
Bezos Wants To Be Immortal
"Only I can live forever," Ralph Fiennes snarled when he portrayed Voldermort. Immortality is a quest that all ageing businessmen pursue in movies because they have so many things that are unaccomplished. Usually, a plucky hero walks in to restore balance. Guess we're just waiting for a hero because the world's billionaires want to live forever. 
Who is backing it? Everyone's favourite billionaire and space tourist, Jeff Bezos, has committed money to bioresearch company, Altos Labs. Joining him is Russian-Israeli billionaire Yuri Milner. The firm, which seeks to come up with an anti-ageing formula, has raised $270 million so far. 
How does it work? It's researching technology that can rejuvenate human cells in a lab. Some scientists are in hope that this process can revive the entire body. Remember The Man from Earth whose immune system created perfect cells that let him live through human history?
Perhaps Mukesh Ambani may want to write a cheque for this research as he enters the rarefied $100 billion club.
In Hope The Taliban Gets The Runs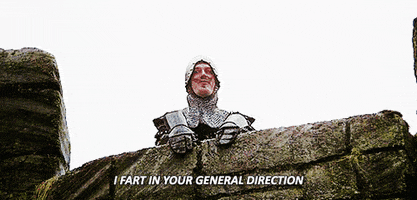 You've seen the news alerts. Panjshir, the last province which held out against the Taliban, fell. It ended a book that was started almost two decades ago. But with the fall of this province, the ambitions of a pharmaceutical company in India also crashed. The company sells dysentery medicine to Afghanistan. Now, it may no longer be able to. Unless, the Taliban get dysentery. 
Who? East India pharmaceuticals has been shipping containers of the drug to Afghanistan for a while. But as each province fell, its drug containers piled up. 
Is it really big? It makes a revenue of ~$25 million in a year and hires 1,500 people. Some will lose their job, the topline is bound to hit the 75-year-old company. Their only hope, the Taliban celebrate a little too hard and need something to ease their troubles.
What Else Made The Signal? 
Domino effect: Cell phone tower operators may lose hundreds of locations if Vodafone Idea goes down. That means connectivity woes for subscribers. 
Super index: Nintendo has joined Japan's Nikkei 225 index after Nikkei decided to revamp the benchmark to modernise it.
'K' doyens spurned: Balaji Telefilms' shareholders rejected a proposal to hike Shobha Kapoor and Ekta Kapoor's salaries. RIL abstained.
More for online: Dukaan, a startup that has an app to help offline merchants go online, has got $11 million from 640 Oxford Ventures, 9Unicorns and Oyo's Ritesh Agarwal, among others.
Aid no more: More than seven million out-of-work Americans are set to lose their jobless benefits this week with an abrupt end to the government aid scheme.
A stitch in time: To avoid a repeat of the second wave, India is ramping up oxygen production by 50% to 15,000 tonnes per day ahead of a possible third wave.
Deal high: Cheap funds and record corporate profits spurred dealmaking in 2021 with transactions set to top $4 trillion, an all-time high. August alone saw deals worth $500 billion, Financial Times reported.
FWIW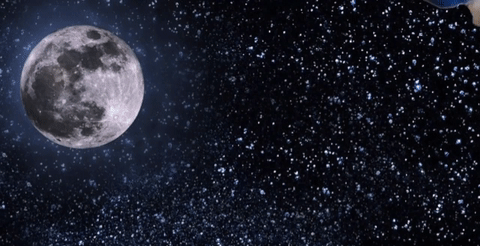 Red card: The Brazil vs Argentina World Cup football qualifier came to a screeching halt just five minutes into the game as Brazilian authorities stormed onto the pitch. Four Argentine players apparently breached Covid-19 protocols that prompted the unceremonious intervention. 
The grand mall: Luxury 5-Star property The Ashok in Delhi may soon house a mall and service apartments. The Ministry of Tourism is looking to convert the hotel into a multi-purpose building under the National Monetisation Pipeline. 
Venice is watching: Venice is all set to impose an entry fee and booking system for tourists to avoid crowding. The entry fee will be between 3 and 10 euros. CCTV cameras and tracking systems will keep a close watch on each visitor.
Write to us here for feedback on The Signal.