Discover more from The Signal
The Signal is a daily curated newsletter that helps you understand the latest developments in business, tech, finance, economy, and policy with sharp analysis and crisp insights thats fun to read arriving at 8AM daily in your inbox.
Over 81,000 subscribers
Pray to Jio to keep downloads cheap
Also in today's edition: Sundar on shaky ground?; Agony aunt for Indian social media; Consolidation begins for Tata-owned carriers; Coca-Cola drinks AI juice
Good morning! Those anti-tobacco warnings you're bombarded with before movie screenings, during scenes, and during intermissions aren't working. So now, the government will dictate the creative process itself. Mint reports that under proposed amendments to the existing rules, filmmakers will have to convince the Central Board of Film Certification (CBFC) why a smoking scene is needed. And even if the CBFC approves, the scenes will continue to have anti-tobacco disclaimers. Streaming platforms may also be brought under the ambit of the Cigarettes and Other Tobacco Products Prohibition of Advertisement Act, 2003. Someone tell these fogeys that fiction ≠ real life.
Today's edition also features pieces by Roshni P. Nair, Srijonee Bhattacharjee, and Jaideep Vaidya.
If you enjoy reading us, why not give us a follow at @thesignaldotco on Twitter and Instagram.
The Market Signal*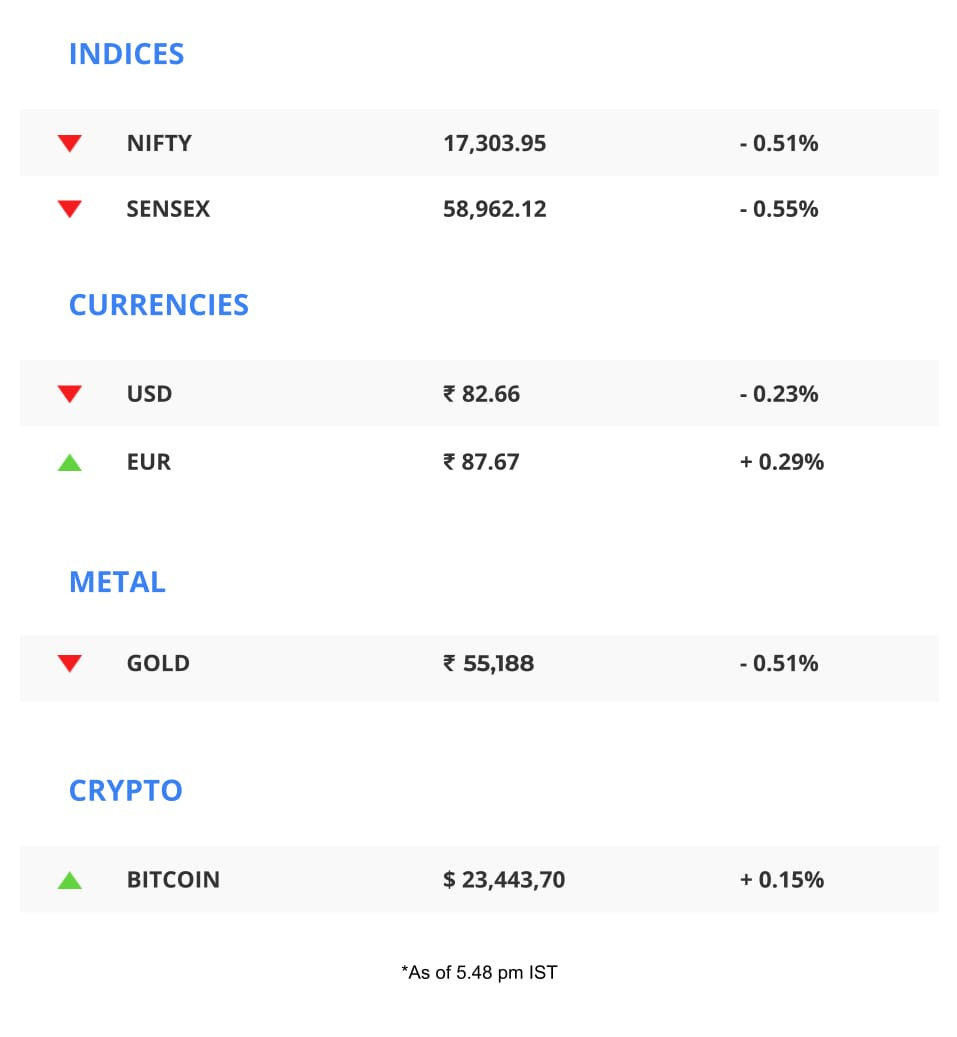 Stocks and economy: Indian shares may continue their losing streak in line with global equities.
Consumer confidence and housing data in the US weighed on share indices and pushed up treasury yields. In Europe, runaway inflation implied higher rates for longer pulling equities down.
Back home, shares may cut losses later in the day as investors may see value with Nifty 50 having fallen for eight consecutive sessions by Tuesday. This was the longest selling spell in four years on fears of a monetary tightening-induced global slowdown and outflow of foreign capital to developed markets or other asset classes. The optics have worsened with Adani Group's troubles. Nifty 50 settled 1.8% lower in February.
The slowdown of domestic GDP to 4.4% in October-December 2022 from 6.3% in the previous quarter was along expected lines and may have little bearing on Indian markets today. Capital goods shares could be attractive today.
CORPORATE
Not Looking Pretty For Sundar
The knives were sharpened a long time ago but are now out in the form of a carefully pointed question: Should Sundar Pichai go?
The jury is still out.
Facts: That Google was fumbling was apparent even when its parent Alphabet was posting record earnings, which kept Wall Street happy. That changed when a silly mistake by Bard, its much-touted ChatGPT-challenger, wiped out $100 billion in market value in a single session and put Pichai in the spotlight.
View within: To insiders, it was plainly visible. Praveen Seshadri, who cofounded AppSheet and sold it to Google Cloud, says the giant is "trapped in a maze of approvals, launch processes, legal reviews, performance reviews, exec reviews, documents, meetings, bug reports, triage, OKRs, H1 plans followed by H2 plans, all-hands summits, and inevitable reorgs". Selah.
🎧 Will Google's Sundar Pichai pass the baton? Also in today's edition: Filmmakers will now have to justify on-screen smoking. Listen to The Signal Daily on Spotify, Apple Podcasts, Amazon Music, Google Podcasts, or wherever you get your podcasts.
SOCIAL MEDIA
India Can Now Veto Meta And Co.
If you're unsatisfied with how social media companies are moderating their content, you can now approach a government-appointed online Grievance Appellate Committee (GAC).
The Indian government has set up three GACs, helmed by three different ministries, that are empowered to oversee and reverse content moderation-related decisions taken by Meta, Twitter, Google, and Co. The government said this was necessary because of social media platforms' "casual" approach towards complaints and to give users grievance-redressal avenues apart from courts. The GACs have been asked to resolve appeals within 30 days.
But: When the plan was first proposed last year, concerns were raised about the independence of the government-appointed committees and whether this system could "incentivise social media platforms to suppress any speech that may not be palatable to the government, public officials or those who can exert political pressure".
TELECOM
Dialling P for Paisa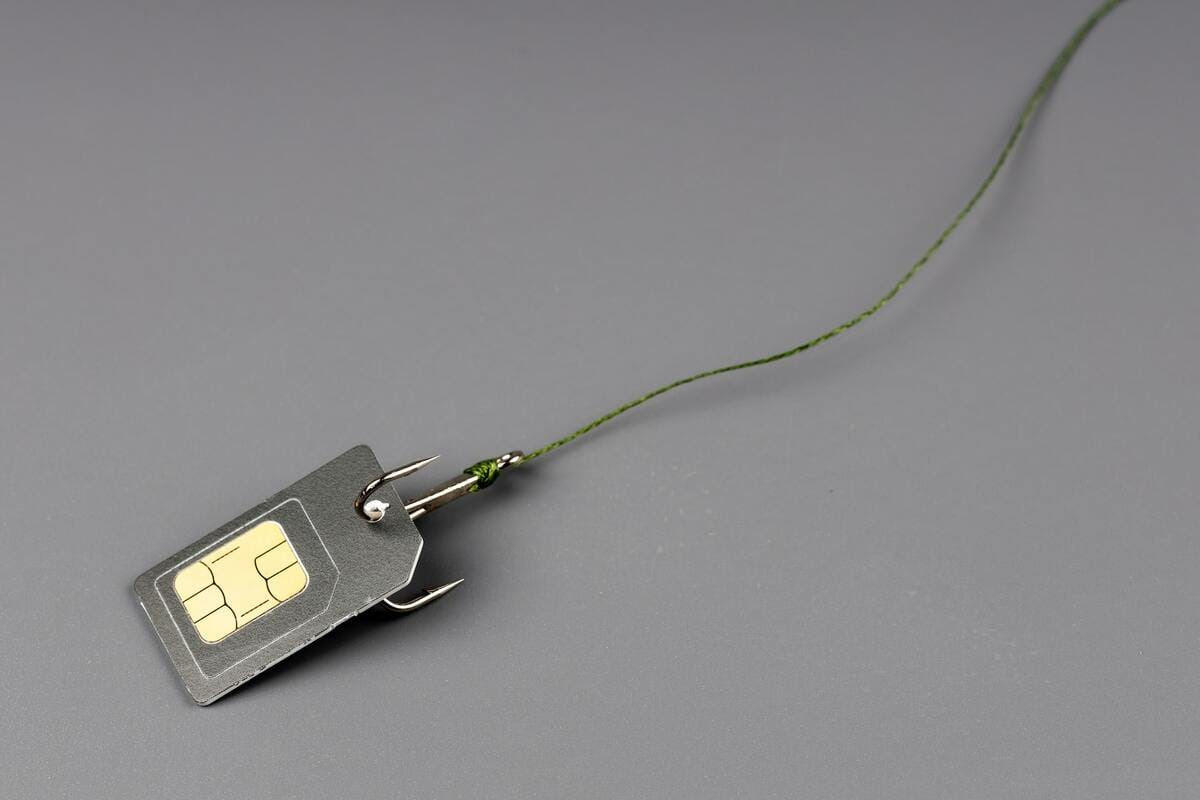 @metelevan/Unsplash
Airtel chief Sunil Mittal has pitched for higher tariffs with a wink-wink, nudge-nudge to rivals.
No returns: He said telcos will be unable to increase their return on invested capital, creating more "Vodafone-type scenarios". Airtel and Vodafone Idea want a pay-as-you-go tariff model, where high data users pay more because cheap data-loaded prepaid packs prevent users from upgrading.
Spoilsport: The average revenue per user or ARPU-chasing plan won't work without buy-in from Reliance Jio, India's biggest telecom operator with 433 million users. Jio is not a believer (yet), arguing tiered plans could confuse consumers and hurt data consumption.
Move fast: Airtel and Jio are also rapidly rolling out 5G at 4G prices, hoping to grab market share while Voda-Idea is hurting. In a January report, JP Morgan said it wasn't expecting any tariff hikes this year because the last one (which was also initiated by Mittal) produced "heightened churn". ARPU will rise only with more consumption.
The Signal
Mittal's call for industry-wide tariff hikes is a barely disguised appeal for cartelisation to protect margins. Airtel's profit rose 92% to ₹1,588 crore (~$192 million) in the quarter ended December 2022, and ARPU stood at ₹193 ($2.3). Jio's profit for the same quarter was ₹4,638 crore (~$561 million) and ARPU was ₹178 ($2.16). The Airtel honcho knows from experience how bruising competition with Jio can be, especially when 5G requires heavy investments, even as internet growth in India is stalling. Jio-willing, Mittal can keep his cake and eat it too.
AVIATION
Grounded Planes, High-Flying Fares
Vistara is retiring but the Maharaja is staying, as the Tata Group consolidates its full-service airline operations under Air India and the cut-price service under Air India Express.
The Vistara planes are getting seats and furnishings with Air India's mascot and colours, but the united company will adopt the former's best practices, learnt from Singapore Airlines, which is now a 25% owner. It'll be complicated, though.
Competition: SpiceJet is sorting out its issues with aircraft leasing companies. Carlyle Aviation partners will get a 7% stake for the ~$100 million SpiceJet owes it in lease dues.
Flightless bird: Another rival, Jet Airways, is still grounded as it's stuck in an insolvency rigmarole where a potential suitor, the Jalan-Kalrock consortium, has made a ridiculously low offer to lenders.
No cheap tickets: More birds in the air may not bring down fares. They'll stay up, says budget carrier AirAsia's CEO Tony Fernandes.
ARTIFICIAL INTELLIGENCE
Monetising The Shiny New Toy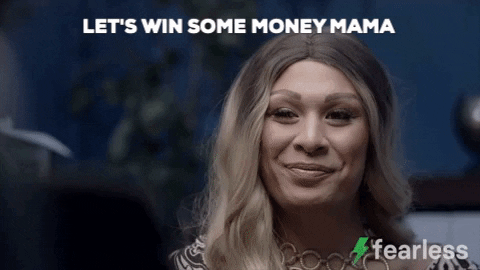 Early movers Microsoft and ChatGPT operator OpenAI are banking on developer APIs (application programming interfaces), but they've also roped in consultancy giant Bain to get them enterprise clients. Their first big fish is Coca-Cola, for whom they'll help "deliver creative content at speed". Marketing folks are probably busting a sweat reading this.
Cloud majors Microsoft (of course), Google, and Amazon will make $$$ thanks to computing demands for increasingly-advanced AI. Just recently, Amazon Web Services expanded its partnership with AI company Hugging Face, which is developing ChatGPT alternatives.
Make him go away: The Information reports that Elon Musk, sick of what he calls the "woke mind virus", has contacted AI experts to create a ChatGPT rival tentatively called TruthGPT.
Bandwagon update: Meta now has a team that will incorporate AI-powered tools across Whatsapp, Messenger, and Instagram. And Snap has launched a 'My AI' bot for its subscription tier.
FYI
Done deal: Fintech startup Cashfree Payments has snapped up one-click checkout platform Zecpe for an undisclosed amount. This will be Cashfree's second acquisition after Telr.
Ma'am, this is a Wendy's: Cloud kitchen major Rebel Foods has bagged the exclusive franchise rights for US fast food giant Wendy's, with the objective to open 150 outlets in India over the next ten years.
New frontiers: Apple's Chinese suppliers are looking to move beyond China amid rising geopolitical tensions between Beijing and Washington. AirPods maker GoerTek Inc. has also set its sights on Vietnam and India.
Shots fired: The Chinese Communist Party has warned Elon Musk, the world's richest person (again!), against sharing the Wuhan Lab Leak report. Elsewhere, Musk and Tesla are being sued over autopilot and self-driving safety claims.
House in order: Anil Agarwal-controlled Vedanta Resources has paid off loans due March 2023. Additionally, it is also in talks with banks including public sector lenders to raise up to $1 billion in loans.
Comply: Former FTX director of engineering, Nishad Singh, has pleaded guilty to six criminal charges. He has also agreed to cooperate against his previous boss, Sam Bankman-Fried.
Quit: Delhi ministers Manish Sisodia and Satyendar Jain have resigned from the cabinet. Sisodia, the deputy chief minister, had 18 portfolios, including education, under him.
THE DAILY DIGIT
$100 billion
According to Deloitte's 2023 predictions, the Indian sports market could touch the magic number by 2027, up from $27 billion in 2020. (Deloitte)
FWIW
Catch 22: There are no winners in this story. Adidas' split with Kanye West comes at a cost. It is sitting on unsold Yeezys worth $300 million-$500 million, and could lose $1.3 billion in revenue this year. The German sporting goods giant could sell off the "zombie Yeezys" without labelling them, but it would still look like the brand is profiting off someone who made antisemitic comments. Or, it could pull a Burberry and burn its unsold inventory. The brand could also donate the shoes to disaster relief, but good vibes don't bring home the monies.
No dice: The South Korean government won't like this. Only 4% of women in the country aged 20-34 think marriage and childbirth are rites of passage. This bit of news comes after the country's fertility rate dropped to an all-time low. High real estate prices, low employment rates, and the economy aren't helping. South Korea spent ~$210 billion over the past 16 years to arrest the fall in its fertility rate. One thing is for sure: money is not producing babies.
Red hot: Initially patronised by middle-aged men, saunas in Japan are having their moment. So much so that the industry thrived even during the pandemic. Even as social distancing became commonplace, businesses found innovative ways to steam bathe. They've grown so popular that there's a sauna-rating site, Sauna Ikitai, where users can choose from features such as entry fees, water temperatures, and WiFi, among other things. The leisure industry wants Japan to be the go-to place if you want to have a soak. Neat.