Discover more from The Signal
The Signal is a daily curated newsletter that helps you understand the latest developments in business, tech, finance, economy, and policy with sharp analysis and crisp insights thats fun to read arriving at 8AM daily in your inbox.
Over 81,000 subscribers
Jio goes for the jugular
Also in today's edition: Meta migraine; The strong dollar is stirring trouble; Chess makes big sponsorship moves; Tata Neu's got woes
Good morning! You're going to need a lot more than patience if you've been aspiring for a US visa. Maybe even divine intervention. According to Visa Limbo, it takes an average period of 244 days to get a US Visitor Visa. It rounds up to a little more than 500 days if you're an Indian waiting for a student or visitor visa. Our sympathies.
🎧 Coca-Cola has taken the fizz out of Limca.
If you enjoy reading us, why not give us a follow at @thesignaldotco on Twitter and Instagram.
The Market Signal
Stocks: Indian equities hit a three-month high, a day after the US Federal Reserve hinted at slow interest rate hikes once inflation was under control. The FPI sell-offs remained low in July.
Early Asia: The SGX Nifty soared 1.11% higher than its previous close at 7.30 am India time. Nikkei 225 opened marginally up (0.36%). The Hang Seng Index was down nearly 0.21%. 
SOCIAL MEDIA
Meta Caught In Headwinds Of Change
The chaotic shifts within Meta are finally catching up with the company. Its first-ever quarterly sales decline comes as Meta finds itself in an existential crisis, with two of its products hitching themselves to an AI-led, TikTok-like short video boom, and the company's long-term future tied to the metaverse. While it is rethinking some of the Instagram changes, it is copying again — this time its BeReal.
Timing: All of this comes amid, to quote Mark Zuckerberg, "an economic downturn that will have a broad impact on the digital advertising business". Q3 is only going to get worse.
There's more: The FTC is suing to block Meta's acquisition of VR company Within. Small mercies: Meta's family of apps saw a 4% year-on-year increase in daily active users to 2.88 billion.
And more: Sheryl Sandberg is likely winding down her days, while the company appointed new members to its top management. All of this comes in a tense workplace, with sagging morale and an expected reduction in headcount.
E-COMMERCE
Saving Neu Looks Like A Long Haul
The Tata Group's super app has not been so super. After several delays, Tata Neu made a splashy debut at this year's IPL bash. But now, it's facing some hard knocks, including the departure of its founding CTO.
Flub: Despite a successful debut among Tata's employees, Neu opened with poor user feedback. Login issues, delayed responses and other technical glitches affected its Play Store ratings. Neu's integration of data collected from multiple apps also raised privacy concerns. The conglomerate had acquired BigBasket and 1mg in 2021 to help power the app.
Consumers aren't flocking to Neu, instead preferring to use standalone apps operated by Tata companies. This defeats a super app's purpose.
Drawing board: Marketing efforts for Neu are on hold. Electronics and groceries account for the maximum translation on Neu thus far, but considering the in-house presence of Tata AIA Life Insurance and Tata Capital, there's a chance that financial services could salvage Neu.
ECONOMY
The Strong Dollar Has Few Fans
Not everyone's happy with the strong dollar, whose value has risen to the highest level in the last 20 years. The US Federal Reserve's attempt to quash inflation—it raised the interest rates by 75 bps on Wednesday—comes with a side of dire warnings.
Spiral: The dollar is even making the euro and yen look bad. In India, the rupee hit a record low. Its ripple effect is weighing on developing markets. Bangladesh has tapped the IMF for a loan to meet its food import needs as the taka has weakened against the dollar. Sri Lanka defaulted on foreign debts only this year. According to The World Bank, rate hikes by developed countries could push 60% of low-income countries into debt distress.
The Signal
According to Goldman Sachs, S&P 500 tech companies clock about 59% of their sales revenue abroad. It's proved to be a headache for American corporates, who've been blaming the stronger dollar for their performance during the current earnings season.
Microsoft, IBM, Johnson & Johnson, which generate significant business overseas, are victims of the stronger dollar. Streaming giant Netflix suffered a $339 million sales decline between April and June. Meta would have seen a 3% revenue growth instead of a 1% drop. Jonathan Golub of Credit Suisse notes that every 8% to 10% increase in the dollar index cut roughly 1% off S&P 500 earnings.
For American travellers though, the world is their oyster. India's software export companies, too, are making hay while the dollar shines.
TELECOM
Jio Goes All Out For Coverage
India's first-ever 5G spectrum auction beat the government's internal estimates, fetching a record number of bids amounting to nearly ₹1.55 lakh crore ($19.5 billion). Adani—whose bid for captive private networks may be a stepping stone towards larger telecom ambitions—purchased high-frequency 26 GHz band for 20 circles. Jio spent ₹84,300 crore and edged rival Bharti Airtel for the much-coveted 700 MHz spectrum.
Why 700?: The higher the frequency, the shorter the wavelength. 1800 MHz signals offer better speeds, but don't travel as far as 700 MHz signals, whose coverage spans a 100km radius. This means fewer towers– a cost-effective proposition for serving India's hinterland. Rates for the 700MHz band were cut by 40% this time. And Jio went for the jugular.
Looking ahead: Allocation is due in August but it'll take 12-18 months for existing towers to be 'fibreised', and for you to reap the full benefits of nationwide 5G coverage.
BUSINESS OF SPORT
Mind Games Take Centre Stage in Mamallapuram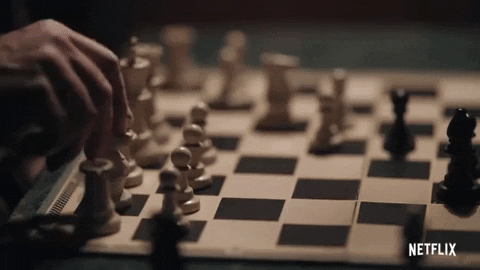 Russia's loss was Mamallapuram's gain. We're talking about Mahabalipuram, the rocky coastal town near Chennai hosting the 44th international Chess Olympiad. Quite apt, we think, given Chennai's obsession with chess, beyond Viswanathan Anand and R Praggnanandhaa.
Money moves: Sponsors are diving right in, given the fresh lease of life the sport received during the pandemic, particularly online. Tech Mahindra, NLC India and Indian Oil have backed the Olympiad, overcoming a problem Indian chess has perennially struggled with. Again, Anand being an exception with his early NIIT association, and an October 2021 deal the All India Chess Federation signed with MPL.
Big deal: The good news is that reigning world champion Magnus Carlsen, representing Norway, will be a part of the tournament. India will field two teams — India A and India B, and are among the favourites to bag some medals. Even Rajini's into it. Over to the first move.
🎧 Chess is cool again.
FYI
Red towel: Jack Ma is giving up control of Ant Group to distance the fintech giant from Alibaba amid constant regulatory scrutiny in China, and to revive hopes of a possible IPO. China, meanwhile, is probing its minister for industry and information technology for alleged "disciplinary violations".
To the bourses: The Adani Group is planning a $188 million (₹1500 crore) initial public offering of its non-banking financial arm Adani Capital in early 2024.
Buying time: Google will delay its plan to phase out cookies tracking third-party advertising on Google Chrome until late 2024.
Mile high deal: JetBlue Airways will acquire budget carrier Spirit Airlines for $3.8 billion to form US' fifth-largest airline. Prior to JetBlue's purchase, Spirit was pursuing a deal with rival Frontier.
Farewell: Four-time champion Sebestian Vettel will retire from Formula One at the end of the 2022 season. Vettel, who won all his titles at Red Bull, is currently driving for Aston Martin.
Recession? The US economy shrank for a second straight quarter, often seen as a sign of recession. Its GDP contracted by 0.9% at an annualised rate in the April-June quarter.
Game on: Apple exceeded Wall Street expectations with its revenue totaling $83 billion for Q3 2022. Demand for iPhones remained steady. Amazon reported a net loss of $2 billion in its latest earnings report. The company's high-margin cloud computing business helped it stay in the game.
FWIW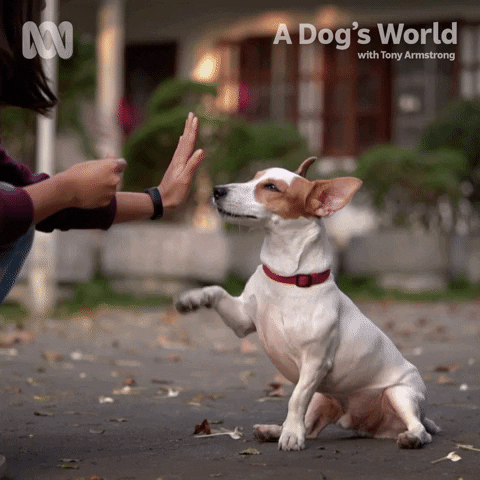 It's a dog's world: Call it vibes or instinct, but your dog gets it when you're being naughty or nice. Or even downright nasty. According to the study, the dogs knew when the reward was withheld from them. As a reaction, they look away or lay down just as when they've been deliberately forbidden from eating.
Nobody's perf-: Spain wants to encourage women to hit the beach. So, the equality ministry is encouraging women of all shapes and sizes to don their favourite beachwear. Why? It believes that unrealistic beauty standards are keeping women from having fun.
Enjoy The Signal? Consider forwarding it to a friend, colleague, classmate or whoever you think might be interested. They can sign up here.
Want to advertise with us? We'd love to hear from you.
Write to us here for feedback on The Signal.