Discover more from The Signal
The Signal is a daily curated newsletter that helps you understand the latest developments in business, tech, finance, economy, and policy with sharp analysis and crisp insights thats fun to read arriving at 8AM daily in your inbox.
Over 81,000 subscribers
Red flag for India's green plans
Also in today's edition: A new flight of fancy; Luxe hotels hit rock bottom; Reliance is everything, everywhere, all at once; Brazil's shameful Sunday
Good morning! What do a Disney-backed robot for kids, a $200 glorified thermos 'smart mug', a portable urine analyser, and an autonomous lawnmower have in common? These gadgets, which debuted at the just-concluded Consumer Electronics Show (CES), will harvest copious amounts of user data ranging from children's biometric information to images of homes and homeowners. Depending on the company, such data will either be sold to advertisers or shared with local law enforcement if required. The Washington Post reports that CES participants are yet to keep up with discourses around data legislation, safety and security, and device usefulness and repairability. We couldn't agree more.
🎧 Schools in Seattle, US are up in arms against Big Tech. The Signal Daily is available on Spotify, Apple Podcasts, Amazon Music, and Google Podcasts, or wherever you listen to your podcasts.
If you enjoy reading us, why not give us a follow at @thesignaldotco on Twitter and Instagram.
The Market Signal*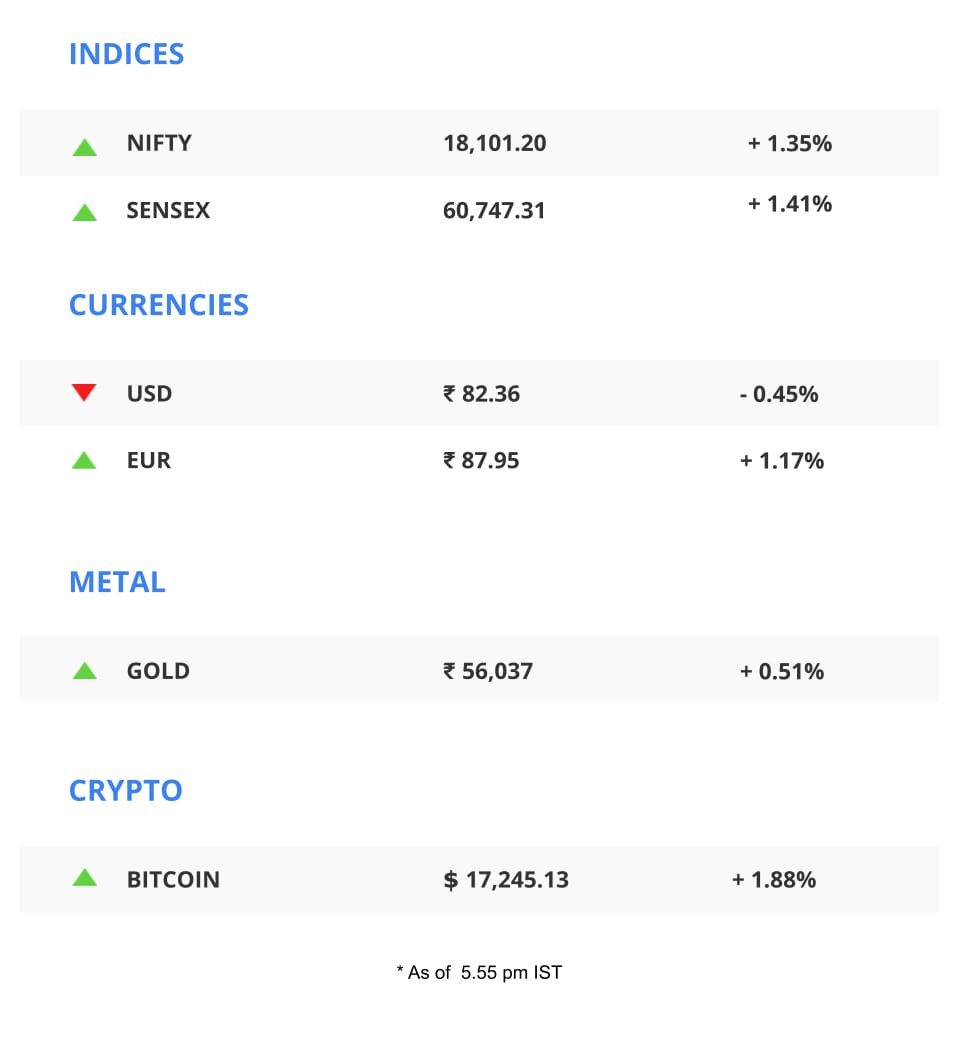 Stocks: Domestic benchmark indices ended higher after the United States' Federal Reserve signalled a slow rate hike. Net profit for TCS jumped 11% y-o-y to ₹10,846 crore ($1.3 billion) for the third quarter ending December 2022. News of China reopening its borders also aided stocks and crude oil prices. 
Dalal Street investors were richer by ₹3 lakh crore ($36.4 billion) on Monday, according to The Economic Times. 
Early Asia: The SGX Nifty slid lower (-0.12%) than its previous close at 7.30 am India time. The Hang Seng Index (-0.39%) also dipped. Nikkei 225 (+0.83%) entered positive territory. 
AVIATION
India Bharat Is Getting Another New Airline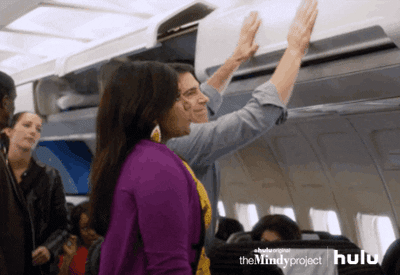 Manoj Chacko, a former top gun at the now defunct Kingfisher Airlines, and Harsha Raghavan, who set up the India business of the Fairfax Group, are launching a new airline. 
Fly91 (named after India's country code) is expected to take flight in September with two leased 70-seater ATR 72-600 aircraft. This comes months after Indian billionaire Rakesh Jhunjhunwala launched Akasa Air in August, days before his death.
Bharat jodo: Fly91 aims to set up a "deep regional network" in India from its base, Goa, which just got a new airport. Chacko told The Economic Times that Kingfisher's operations to Tier 2 and 3 cities such as Kolhapur, Hubli, and Shimla with ATR 72 aircraft "were actually profitable". It's a segment that the Indian government has also been trying to push.
However: It's a tough business. Most regional airlines in India have crashed to the ground. Air Deccan, the OG regional low-cost carrier, ceased operations in 2020. 
BANKRUPTCY
The Dim Stars Of Luxury 
Failing to make ends meet, more than a hundred Indian hotel companies have gone bankrupt in the last few years. These include luxury properties of Hyatt, Le Meridien, and Marriott. 
In the dumps: The Economic Times reports that 118 hospitality companies, including Asian Hotels (West), which owns Mumbai's Hyatt Regency; Viceroy Hotels, which runs Courtyard Marriott in Hyderabad; and V Hotels, which runs the Juhu Centaur Hotel in Mumbai, have filed for bankruptcy.
Luxury hotels require large staff and continuous maintenance to keep them burnished and shiny. Else, they quickly lose value. Potential buyers do not want to pay a high price, and lenders are loath to take haircuts. As negotiations drag on, the value erodes even further. 
Meanwhile: Reliance Capital's creditors want another round of auction for the bankrupt firm, but earlier bidder Torrent Investments will have none of it.
ENVIRONMENT
How Far Will India Go For Renewable Energy Targets?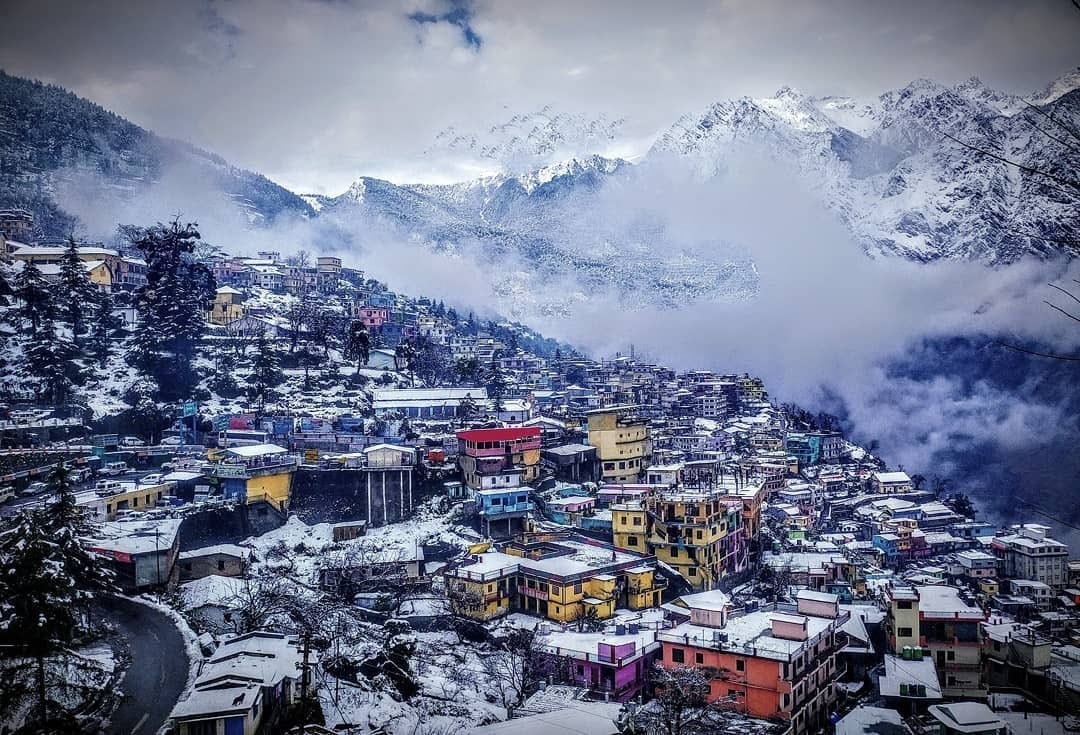 We ask this in light of Joshimath. The Uttarakhand town is sinking into the earth while its buildings fracture, roads spew muddy water, and residents become homeless. The root cause could be the National Thermal Power Corporation's (NTPC's) Tapovan Vishnugad Hydro Power Project.
Details: Environmentalists, residents, and geologists have long warned against heedless infrastructure in a fragile Himalayan landscape. As far back as 1976, the Mishra Committee foresaw the irreversible damage that rampant development and construction would cause in Joshimath, which sits on an ancient landslide zone and suffers water seepage and soil instability.
NTPC denied using blasting techniques (which the 1976 committee had warned against) for the 520-megawatt Tapovan Vishnugad project. But The Indian Express reveals that NTPC's tunnel boring machine has a history of breaches that cause massive water surges in the region.
The Signal
Tapovan Vishnugad is one of many ongoing hydroelectric projects in the Himalayas and northeast India; despite expert committees recommending otherwise, the environment ministry greenlit seven in Uttarakhand alone.
Interestingly, India's Water Resources Ministry—which oversees the National Mission for Clean Ganga—opposed the Uttarakhand projects until 2019, the year it merged with the Ministry of Drinking Water and Sanitation to form what's now the Jal Shakti Ministry. 2019 was also when the Centre changed its definition of renewable energy to include large hydel projects, which are contentious for their ecological and social impacts.
The Centre will continue its hydropower push since it's behind on its own renewable energy targets. But at what cost?
🎧 Here's why Joshimath was a disaster waiting to happen. The Signal Daily is available on Spotify, Apple Podcasts, Amazon Music, and Google Podcasts, or wherever you listen to your podcasts.
RETAIL
Reliance Goes All In
The oil-to-telecom conglomerate, under its new FMCG flagship brand Reliance Consumer Products (RCPL), is going full throttle, with offerings in almost every product category. It's also doing away with its strategy of selling some FMCG products exclusively at its stores. 
Deets: Expect food products and beverages, dairy, fresh produce, and pharmaceuticals, among others. There are also plans to enter dairy and animal husbandry while building backend linkages to source agri- and non-agricultural produce. 
Add to cart: Under Reliance chairman Mukesh Ambani's daughter Isha Ambani, RCPL launched consumer packaged goods brand Independence, acquired stakes in Lotus Chocolate and Sosyo Hajoori Beverages, and snapped up METRO Cash & Carry India in the last two months. Phew!
Heat is on: RCPL will compete with FMCG majors such as Hindustan Unilever, ITC, Nestle, and even Patanjali. They better be worried. When Jio entered the telecom sector in 2016, it ate into competitors' margins with free voice calls and dirt-cheap data tariffs. 
SOCIAL MEDIA
Brazil Suffers Its Capitol Moment
The role of platforms in the backsliding of democratic ideals, from India and Myanmar to Ethiopia and Russia, will be explored again after the January 8 siege on Brasilia's government buildings. The storming of Brazil's capital city—organised by far-right supporters of former president Jair Bolsonaro, who lost to leftist Luiz Inácio Lula da Silva—was enabled by social media.
Déjà vu: Brazil's January 8 insurrection is similar to the 2021 storming of the US Capitol by Donald Trump supporters.
Pro-Bolsonaro groups did the organising on Telegram, while TikTok, Instagram, and Facebook algorithms platformed content about "rigged ballots" and "stolen elections". Brazilian Twitter—which has its share of right-wing influencers—may have witnessed more misinformation and calls to violence, since Elon Musk fired nearly all Brazil staff, including people who oversaw moderation.
In related news: Seattle public schools are suing social media platforms for causing a "youth mental health crisis".
FYI
Utterly butterly dramatic: Amul managing director RS Sodhi has been ousted from his role by the Gujarat Cooperative Milk Marketing Federation board; COO Jayen Mehta will serve as interim MD.
Twofold: iPhone exports from India between April-December 2022 surpassed $2.5 billion, nearly twice the value of iPhones shipped from the country in the previous fiscal year.
Pow-wow: The Asia Internet Coalition, an industry group representing Big Tech companies such as Meta, Amazon, and Google, has labelled India's proposal against anticompetitive practices "absolutist and regressive".
Fresh blood: Meta has hired former Tata CLiQ CEO Vikas Purohit to lead Meta's global business group (which falls under the ads business) in India.
Pink slips: Investment bank Goldman Sachs, whose profits have dropped 46% per analyst estimates, is slashing 3,200 jobs.
Trend-bucker: Stockbroking firm Zerodha, the rare startup that spends less to earn more (₹0.44 to earn ₹1), reported an 86.6% increase in profits, ₹2,094 crore, in 2022.
Done deal: Pharma major AstraZeneca is acquiring American biopharmaceutical firm CinCor Pharma for $1.8 billion.
THE DAILY DIGIT
125,000
The number of employees who've been with Tata Consultancy Services for more than 10 years; that's over one-fifth of the IT major's workforce. (Livemint)
FWIW
Sky-high: Remember Evergreen Marine, the shipping company whose vessel blocked the Suez Canal for six days? Well, the Taiwanese firm is now making big money. So much so that it's doling out fat year-end bonuses, worth 50 months' salary in some cases, to employees after its 2022 revenues more than tripled its sales in 2020. But overseas employees who got smaller payouts are now disgruntled. What's more, Evergreen Marine's profitable streak may not last long: freight rates are tanking for shipping companies. 
For your nose only: In today's edition of 'why tho?', Japanese developer Aromajoin has revealed a wearable named AromaPlayer to enhance your anime viewing pleasure. Showcased at CES 2023, users can smell movies, video games, and of course, anime. Unlike the typical aroma diffuser, the Aroma Shooter employs "solid-state" cartridges to match the scene. Users can choose from 100 different smells, including "coffee" and "ocean". Imagine the smorgasbord of scents from Studio Ghibli movies. 
No cars, please: Car-free roads may seem surreal. Hydra, in Greece, is one such island. It all started in the 1950s after the government decided to do away with cars, even bicycles, in an effort to boost its economy through tourism. It did work. But while this may seem enticing, the car-free paradise does come with its side of troubles. Donkeys are the only mode of transport. Put a medical emergency in the mix, and it's not all that rosy anymore.