Discover more from The Signal
The Signal is a daily curated newsletter that helps you understand the latest developments in business, tech, finance, economy, and policy with sharp analysis and crisp insights thats fun to read arriving at 8AM daily in your inbox.
Over 81,000 subscribers
India strikes gold with lithium
Also in today's edition: MX Player for sale?; US-China cable wars; Big Tech will get even more powerful; New-age quest to break even
Good morning! Gautam Adani is bringing the arsenal, and then some more, to his battle against short-seller Hindenburg Research. Financial Times reports that the tycoon has hired one of the most expensive US law firms, Wachtell, Lipton, Rosen & Katz (WLRK), to oversee crisis management. WLRK will work with the conglomerate's lawyers at Cyril Amarchand Mangaldas, whose managing partner is Cyril Shroff. Shroff's daughter Paridhi is Adani's daughter-in-law. As for WLRK: the firm has represented biggies such as JP Morgan and Pfizer, and its founding partner Martin Lipton invented the "poison pill defence", used by companies today to foil hostile takeovers.
If you enjoy reading us, why not give us a follow at @thesignaldotco on Twitter and Instagram.
The Market Signal*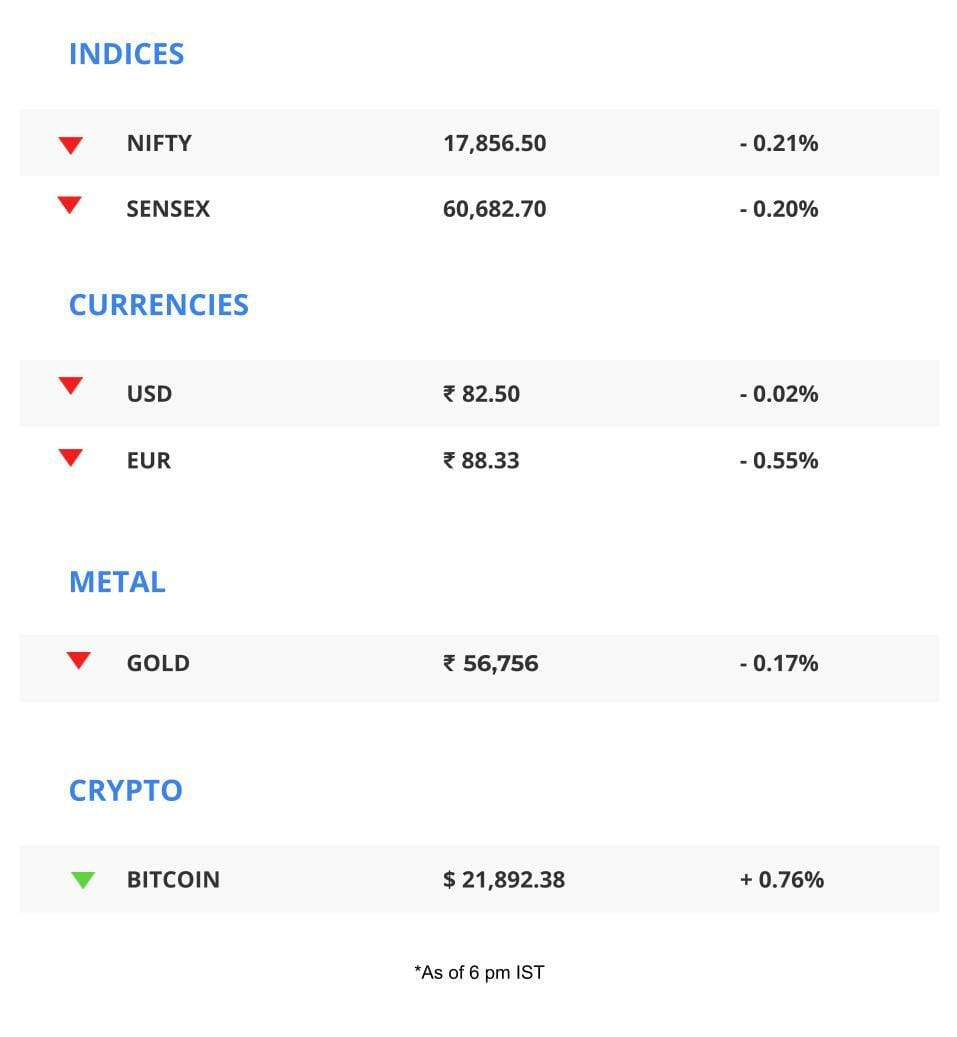 Economy & Stocks: Economic data is likely to dominate the start of the week as India releases its retail inflation numbers on Monday. The US will release its inflation data on Tuesday. Any rise in prices is likely to dampen spirits as central bank action is sure to follow. Growing tensions between China and the US are also likely to weigh on global markets.
Ahead of Adani Enterprises' quarterly earnings on Tuesday, Bloomberg reports that the group has slashed revenue targets by half and also plans to scale back capital expenditure.
Any rise in prices is likely to dampen spirits as central bank action is sure to follow. Growing tensions between China and the US are also likely to weigh on global markets.
Meanwhile, China's Alibaba Group exited Indian payments company, Paytm, selling shares it owned for $167 million.
Early Asia: The shadow of rising global tensions appeared to weigh on equities in Asian morning trade as the SGX Nifty (-0.18%), Nikkei 225 (-1.25%), and Hang Seng (-0.92%) were all awash in red at 7:30 am India time.
STREAMING
Amazon To Double Down On AVOD?
The tech behemoth and the Sony-Zee merged entity are among the companies reportedly looking to acquire video streaming platform MX Player from Times Internet, the digital arm of media conglomerate The Times Group.
MX Player, which The Times Group acquired for $140 million in 2018, was last valued at $500 million in 2019. It has a largely ad-supported catalogue, including originals and access to a few live TV channels (hello, FAST). This would complement Amazon's free, ad-supported video streaming service MiniTV. MX Player also has a premium, ad-free plan called MX Gold.
If sold, MX Player will join a host of digital assets offloaded by Times Internet over the last year. These include short-video platform MX Takatak, restaurant booking platform Dineout, and lifestyle publications MensXP and iDiva. It would raise questions about whether these are distress sales, especially since the MX Player deal may be worth just around $100 million.
THE INTERSECTION
Mercury Fever
Heavy Metal, a book by journalist-turned-author Ameer Shahul, chronicles mercury poisoning in Tamil Nadu's Kodaikanal hills, which was one of the biggest industry-induced environmental catastrophes in India. Read an exclusive excerpt in The Intersection:
GEOPOLITICS
Cables, UFOs, And A New Cold War
A week after Balloongate, and days after the US and Canada brought down two unidentified flying objects (UFOs; not the alien kind) over Alaska and Yukon, respectively, comes this revelation that the US and China are engaged in a tug of war over undersea cables.
Details: The race to build undersea cable networks is essentially a quest to control the infrastructure (and by extension, data) that underpins the internet. This extends to national interests. State-owned China Mobile and China Telecom have withdrawn investments in the 19,200 km Sea-Me-We 6 line, which will run from Southeast Asia to western Europe, after American company SubCom won the bid to build it. Another transcontinental line, the 21,500 km Peace Cable from Singapore to France, was built by Chinese companies.
While this unfolds, the US Commerce Department is adding Chinese airship and balloon equipment manufacturers to the growing national list of sanctioned Chinese companies.
RESOURCES
Lucky Strike For India's Energy Transition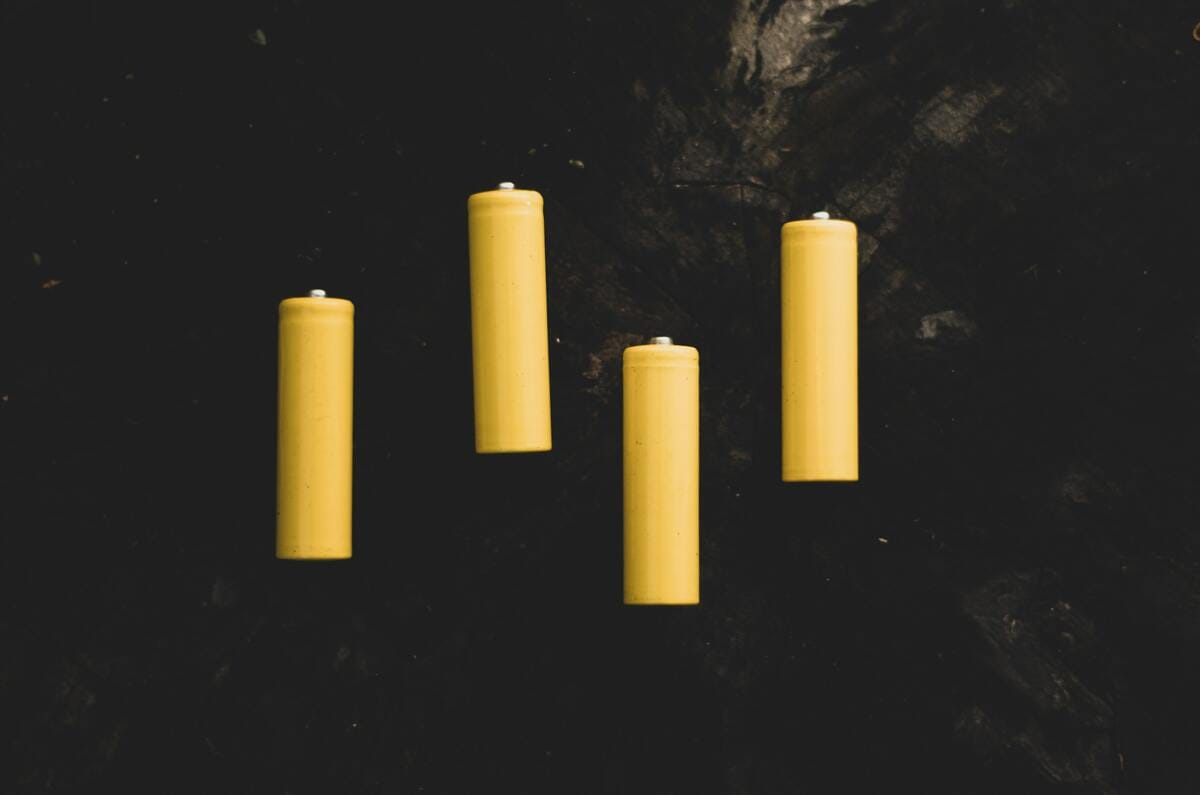 Photo credit: Saif71.com/Unsplash
India has discovered one of the world's biggest lithium deposits in the Reasi district of Jammu and Kashmir. The Geological Survey of India, which confirmed the find, said the 5.9-million-tonne reserve of the alkaline metal was of a very high quality.
A 1,600-tonne deposit was earlier found in Karnataka but was commercially unviable. India has 20 ongoing lithium exploration programmes in various parts of the country.
Currently, India imports all its lithium requirements. In 2019, it signed a pact with Bolivia, which holds the world's fourth-largest lithium reserves, for lithium carbonate supplies.
The Signal
Lithium is #3 on the periodic table, which means it is abundantly found in nature. In fact, it is said to be one of the metals formed in stellar explosions. If a way could be found to extract it, the oceans would be the biggest source of the lightweight metal. The amount of lithium found elsewhere in the world is 220 ppm (parts per million). The Reasi reserves are estimated to contain 500 ppm. It also helps have self-sufficiency in a critical element at a time when resource nationalism is rising worldwide. Incidentally, researchers had a hunch about the Kashmir reserves as early as 1999.
Although there are alternatives, such as sodium and magnesium-based batteries, the technologies are yet to be stabilised. India imported lithium-ion batteries worth ~$1.8 billion between April and November 2022. Indigenous reserves could give a boost to domestic manufacturing of lithium-ion batteries.
🎧 Everything you wanted to know about India's bumper lithium discovery. Also in today's episode: can moon dust fix climate change? Listen to The Signal Daily on Spotify, Apple Podcasts, Amazon Music, Google Podcasts, or wherever you get your podcasts.
ARTIFICIAL INTELLIGENCE
Harvesting Trust In Times Of Distrust
The Wall Street Journal columnist Christopher Mims writes that chatbot search (basically, AI-powered everything) will make Big Tech more powerful than ever.
Explain: The core function of search engines is to simply provide information, leaving us to separate the wheat from the chaff. That will change with AI-driven search—the kind Microsoft and Google want to deploy—because it'll offer context, assistance, and even perform tasks; in other words, it will decide what is and isn't relevant. This will require users to put more faith in disruptive tech, which will only happen if the answers generated are factually accurate. That, in turn, is possible only with abundant computational and human resources, which Google and Microsoft have.
Trust in AI will be the new tech moat. Whoever gets there first will have the competitive advantage. Either way, Big Tech will be more entrenched in our lives than ever.
EARNINGS
One For The Markets
There is only one real metric that matters to stock markets: profit. That is why new-age companies such as Zomato, Paytm, and Policybazaar are desperately chasing that elusive status of being Ebitda-positive. Ebitda or earnings before interest, tax, depreciation and amortisation, is the basic measure that shows that a business is making more money than it is spending.
Policybazaar's net loss fell sharply to ₹87 crore ($10.5 million) in the quarter ended December 2022 from ₹298 crore a year ago. Paytm's listed parent One97 Communications said it became Ebitda-positive in that quarter and its losses reduced from ₹778 crore to ₹392 crore, prompting broking firm Macquarie to double upgrade the stock. Zomato, whose core food delivery business was unexpectedly cold in the third quarter, is targeting Ebitda break-even by mid-FY24 even as it exited smaller cities and improved margins in other businesses such as Blinkit and Hyperpure.
FYI
Purge: Amazon has trimmed 20% of shoe and clothing retailer Zappos' workforce, while Microsoft has laid off 100 employees from its industrial metaverse team, besides letting go off staff from its hardware products. Meta, too, is planning a fresh round of layoffs.
Jumbo deal: Tata-owned Air India has placed an order for 500 aircraft with both Airbus and Boeing. This includes 430 narrow-body and 70 widebody aircraft, for a list price of $150 billion.
You've been served: 20 Indian online pharmacies are under the regulatory scanner for alleged violations of the Drug and Cosmetics Act, 1940.
Respite: PayU-owned LazyPay and Kissht are among seven digital lending apps whitelisted by the government after it revoked its blocking orders against them.
Not cool: Indian social media app Slick reportedly exposed the personal information of school-going children for months.
Activist bid: Tesla shareholder Ross Gerber, a critic of Elon Musk who's backed by the company's third-largest shareholder Leo KoGuan, will pursue a board seat in the company.
Cashing in: Actor Ashton Kutcher's Sound Ventures is reportedly eyeing a $200 million fund dedicated to investments in artificial intelligence.
THE DAILY DIGIT
$84 billion
The estimated economic toll of the earthquake in Turkey, which has killed over 24,000 people in the country. That's about 10% of Turkey's GDP. (Bloomberg)
FWIW
Honey, they shrunk the chocolates: Shrinkflation, or rather, "overpackaging", has come for Valentine's Day. American chocolate manufacturer Russell Stover and Whitman has come under fire for an ~$8 box of Sampler chocolates that's two-thirds empty and contains just 9-11 pieces of the sweet stuff. According to the US Bureau of Labor Statistics, chocolates, confections, and snacks are some of the most consistently downsized products. Stick to just roses, maybe?
Name and shame: North Korean women named Ju-ae can no longer hold onto their names. That's because it's what supreme leader Kim Jong-un christened his adolescent "noble daughter", and Pyongyang has long dictated that commoners shouldn't have the same names as their revered leaders. And so, authorities in the country are "searching" for anyone called Ju-ae and forcing them to change their names. Yikes.
One pot bot: A restaurant in Croatia is giving customers a glimpse of what eating out in the future will look like. BOTS&POTS Sci-Food is using robotic cookers to make as many as 70 different one-pot meals, ranging from zucchini pasta to gnocchi with lamb. Each bot, trained on digital recipes created by human chefs no less 👀 can cook 100 meals in an hour. Little wonder that the owner has declared that his goal is to have a franchise business with "no waiter, no chef, no cash".