Discover more from The Signal
The Signal is a daily curated newsletter that helps you understand the latest developments in business, tech, finance, economy, and policy with sharp analysis and crisp insights thats fun to read arriving at 8AM daily in your inbox.
Over 81,000 subscribers
Look before laying off
Also in today's edition: Maha sankat for Uddhav; Climate change is a bad sport; Son of the soil for creators; Google 🤝 healthcare
Good morning! In a win for Amazon's Audible, the Obamas are ditching Spotify. The multi-year deal with Audible marks the end of a three-year run with the audio streaming giant. Spotify revealed that it declined to extend the podcast deal. It sure helps to be Joe Rogan.
If you enjoy reading us, why not give us a follow at @thesignaldotco on Twitter and Instagram.
The Market Signal*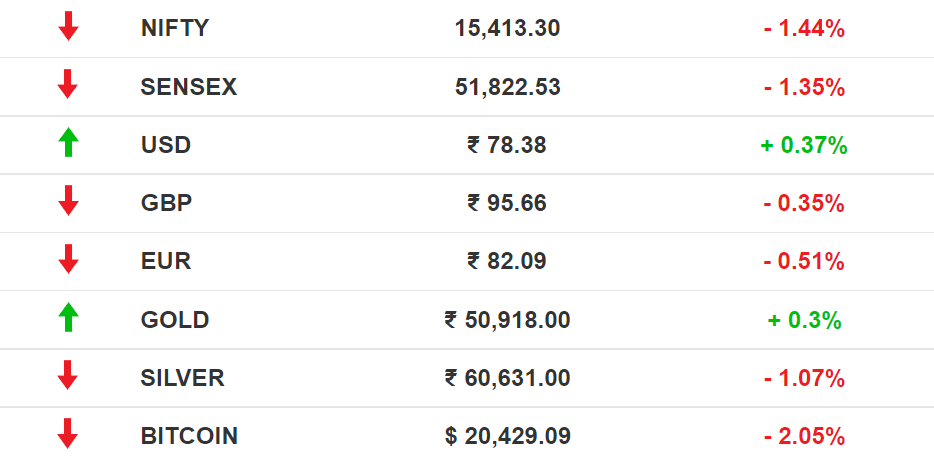 Stocks: The two-day winning streak came to a halt after benchmark indices erased gains. Selling was seen across sectors. US Fed Reserve Chairman Jerome Powell said that the central bank is "strongly committed" to bringing down inflation on Wednesday. UK inflation has hit a 40-year-high.
Early Asia: The SGX Nifty declined 0.44% below its previous close at 7.30 am. The Hang Seng Index (+0.44%)and Nikkei 225 (+0.61%) trudged along.
POLITICS
Intrigue Grips India's Commercial Capital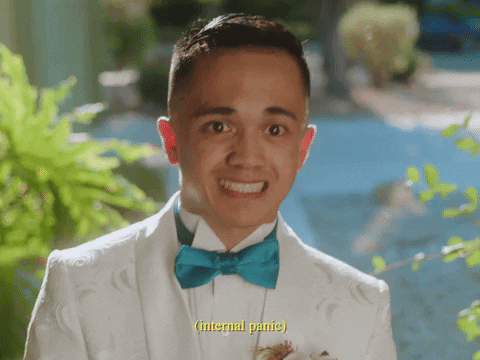 Contortions gripped Maharashtra politics on Yoga Day (June 21), bringing the Shiv Sena-led Maha Vikas Aghadi coalition government of Uddhav Thackeray to the brink of collapse.
The political crisis in Maharashtra could have an impact on the smooth functioning of the county's highest tax-paying state, which is also home to India's biggest companies and industrialists.
Haven hunting: Videos of a group of legislators (said to be 40 Shiv Sena MLAs and six independents) spirited away by Shiv Sena dissident Eknath Shinde to Guwahati in Assam surfaced on social media amid allegations that the BJP was behind the rebellion. The government is currently backed by 152 MLAs.
The crucial elections to the cash-rich Bombay Municipal Corporation are also round the corner, although a date is yet to be set.
TECH
Fired Techie Wins Against TCS
After a long legal battle, a former TCS employee took back what's his. Thirumalai Selvan Shanmugam won a seven-year long case against his wrongful termination in 2015.
Sigh of relief: Selvan was among the thousands of employees sacked from TCS in 2015 as part of a mass downsizing exercise. He said he was laid off without proper notice or compensation. A Chennai court ordered TCS to pay Selvan his complete salary for the past seven years and reinstate him in the company. Two other employees of TCS were ordered a grant of 20% wages or compensation in Telangana.
Importance: The case could become a cautionary precedent as layoffs rise in the startup sector.
ENVIRONMENT
Climate Change Puts Sports in Jeopardy
Climate change is coming for your favourite game.
Case in point: Cricket is especially vulnerable to extreme weather. Reason: matches' lengths. Heat-related ailments are impacting gameplays and performances. English cricketer Joe Root is testament. Multiple cricket matches were postponed in the Caribbean in 2017 due to hurricanes.
Triathlons in the UK are changing distances for cycling and running owing to warmer temperatures. The swelter in today's times is inviting waterborne pathogens aka "brain-eating amoeba". It spells trouble for swimmers. The rising sea level is also endangering surfing in California. Players pulled out of the 2020 Australian Open after breathing smoke from wildfires.
In related news, Nepal is planning to relocate the Everest Base Camp because of the likelihood of Khumbu Glacier melting. Mountaineering could take a hit.
The Signal
Climate change is altering the very fabric of sport.
A section of the sports community has been striving to counter this imminent threat–an effort that is but a drop in the ocean. The World Cup in Qatar this November is likely to be hosted in air-conditioned stadiums.
The Texas Rangers have built a stadium with a retractable roof to escape the heat. The MCC cricket committee has backed the use of an extreme heat policy so umpires can halt play in between. According to management consulting firm Kearney, the global sports industry is worth up to $620 billion. Imagine the economic impact of these shifting calendars and safety issues!
🎧 Hit for six: Climate change is having an impact on sports.
🎧 Qatar Airways and planemaker Airbus are squabbling over peeling paint. Who's at fault?
TECH
Google Goes All Out For Healthcare
Healthcare is the new oil. Tech giants believe so. No wonder Apple, Amazon, Microsoft, Meta and Google have invested in the ecosystem. We are talking $3 billion. Google in particular is thriving.
Take my money: Google invested $1.7 billion in healthcare this year. Its VC and private equity units have rolled in 100 deals between 2019-2021. The funda is simple: "throw enough mud at the wall, some of it will stick". The results are showing.
After effect: Google hasn't been shy about its ambitions. Remember its Fitbit acquisition? It has come a long way since then. It can now automatically check for heart conditions, approved by the FDA.
Google-backed research startup Calico Labs is focused on how to beat aging.
DeepMind can potentially detect over 50 eye diseases, but is facing a lawsuit over unauthorised use of NHS medical records.
CREATOR ECONOMY
Canada Wants Digital Quota For Local Creators
India's current dispensation may have coined the term "vocal for local", but Canada is taking it to new heights. The country approved legislation dictating that digital platforms prioritise local content. It is due for a vote in Canada's Senate.
What this means: Anyone with a Canadian IP will first see local creators and content when they open Netflix, TikTok, or YouTube. The motive is to safeguard Canada's "cultural sovereignty" (whatever that is). Canada also wants a $770 million (USD) fund for annual payments to artists/creators. Naturally, platforms aren't amused.
Why this matters: It's a walled garden in an era where digital content births cross-border cultural exchange. Also, creators rely on international audiences for retention and subsequent monetisation. We're with the platforms on this one.
Aside: Come 2024, Instagram and Facebook will take a <30% cut from creator revenues.
FYI
Cave-in: Sri Lanka's Prime Minister Ranil Wickremesinghe announced that the country's economy has "completely collapsed", leaving it unable to pay for food and fuel imports after months of shortages.
Big swindle: The CBI registered a fresh case against DHFL promoters Kapil and Dheeraj Wadhawan for defrauding a bank consortium, led by Union Bank of India, for ₹34,615 crore.
Oasis in the desert: Crypto platform FalconX raised $150 million in a funding round. With a valuation of $8 billion, it's defying the current crypto bear market. Overseas education company Leap raised $75 million in a round led by Owl Ventures.
Tragic: More than 1,000 people were killed and over 1,500 injured after a 5.9-magnitude earthquake struck eastern Afghanistan.
Eye on India: Foxconn's EV arm, Foxtron, is considering manufacturing EVs in India and other southeast Asian countries, including Vietnam and Indonesia.
Crypto build-out: Stablecoin company Tether plans to release a crypto token pegged to the British pound as part of a push into new stablecoins.
FWIW
No-go: Victoria in Australia has become the first state to ban the display of Nazi symbols, including the Swastika. Why? Australia has been witnessing a rise in anti-Semitic incidents. The state decided it has had enough. It will go into force in six months.
Balancing act: Standing on one leg for at least 10 seconds is a sign of good health. According to a study, lack of balance could spell higher risk of the d-word within a decade. Moral of the story: get on one leg right now.
Wall-A: Amazon has announced its "first autonomous mobile robot" called Proteus. Amazon is also facing a labour shortage. What next? We presume a robot-dominant workforce in the near future. Watch this space for more updates.
Want to advertise with us? We'd love to hear from you.
Write to us here for feedback on The Signal.