Discover more from The Signal
The Signal is a daily curated newsletter that helps you understand the latest developments in business, tech, finance, economy, and policy with sharp analysis and crisp insights thats fun to read arriving at 8AM daily in your inbox.
Over 81,000 subscribers
L'Oréal has skin in the game
Also in today's edition: Indian IT cos hit a wall; How AI will upend the music biz; Apple Stores are finally here; Forecasting fumbles
Good morning! Remember the recently concluded #ARRHindiBracket? The hashtag symbol became a sign of our times thanks to techie Chris Messina, who's credited with inventing it on Twitter. The humble # was simply used to filter tweets by keywords before it was exploited by marketing teams to clog our social media feeds. Well, Messina is the latest user to give up on Twitter after he lost his legacy blue tick, according to The Verge. Unfortunately for Chief Twit Elon Musk, he certainly won't be the last.
Today's edition also features pieces by Soumya Gupta, Venkat Ananth, Julie Koshy Sam, Srijonee Bhattacharjee, and Jaideep Vaidya.
If you enjoy reading us, why not give us a follow at @thesignaldotco on Twitter and Instagram.
The Market Signal*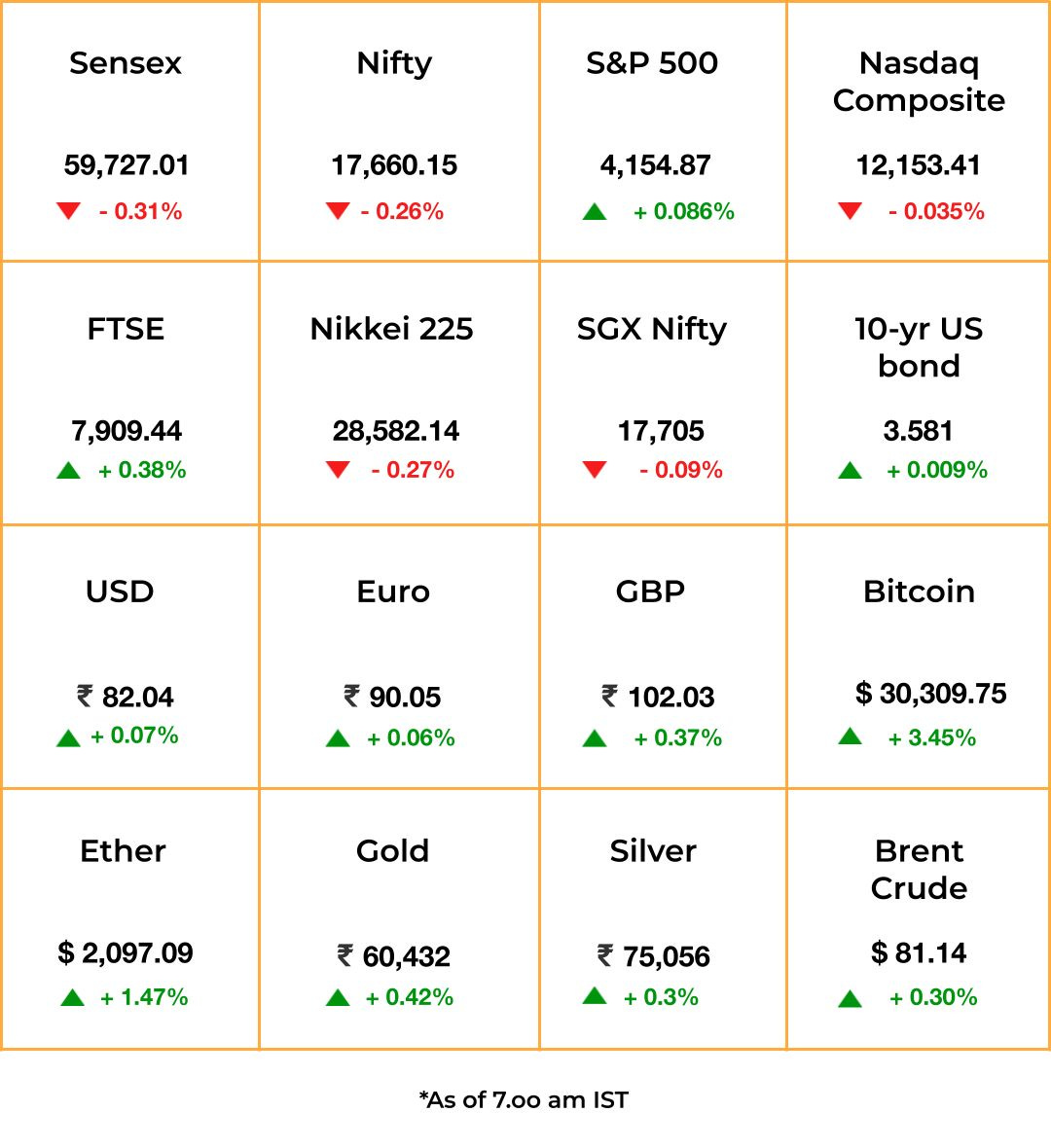 Stocks & economy: Without any decisive cues from global markets, Indian equities are likely to begin flat. With cross asset-class volatility at a low, US markets were lacklustre.
Markets are poised for a 25 bp-rate hike in May but officials gave the impression that it was not certain that the Fed would draw the curtain on tightening yet.
Western Alliance Bancorp shares surged 20% on its earnings report as it said that it had recovered from the recent banking sector turmoil.
Back home, Nifty may consolidate gains moving in a narrow band. Mostly earnings, both at home and in the US, will guide stock movements.
Stocks will likely stay steady ahead of Reliance Industries' earnings report due on Friday and ICICI Bank on Saturday. Analysts expect Reliance to put up a good show with wider refining margins.
VENTURE CAPITAL
Because You're Worth It
India's personal-care industry is already worth $15 billion. And global giants want in on the boom. L'Oreal, the world's biggest beauty and personal-care company, has invested in venture-capital fund DSG Consumer Partners via its own venture arm, BOLD. DSG is raising money for its fourth fund, which will reportedly be worth $125 million.
PS: BOLD is also an investor in Fireside Ventures, a fund that has a stake in Mamaearth. Meanwhile, skincare startup BeMinimalist is backed by Unilever Ventures, the private equity arm of FMCG major Unilever.
Brand builder: Haircare startup Arata, Deepika Padukone-fronted 82°E, cosmetics brand Belora Paris, and The Moms Co are all backed by DSG. The fund also has an extensive portfolio in Europe, L'Oreal's home base, and has had European backers in the past; in 2016, it brought family office Verlinvest S.A. on as an anchor investor for its second fund.
THE IMPRESSION
A Game of Musical Chairs

Music determines the success of short-video apps. So, how has it influenced the journey of India's short-video apps since the 2020 TikTok ban? And how does this tie into music streaming's global fight for users with TikTok? In this week's edition of The Impression, our new newsletter on the business of content, Soumya Gupta does a status check on homegrown short-video apps, including Moj, Josh, and Chingari. She writes about how their music licensing deals have affected them, and why the market seems more firmly in the hands of their Big Tech rivals.
The Impression will drop later today at 3 pm! You can subscribe to it below.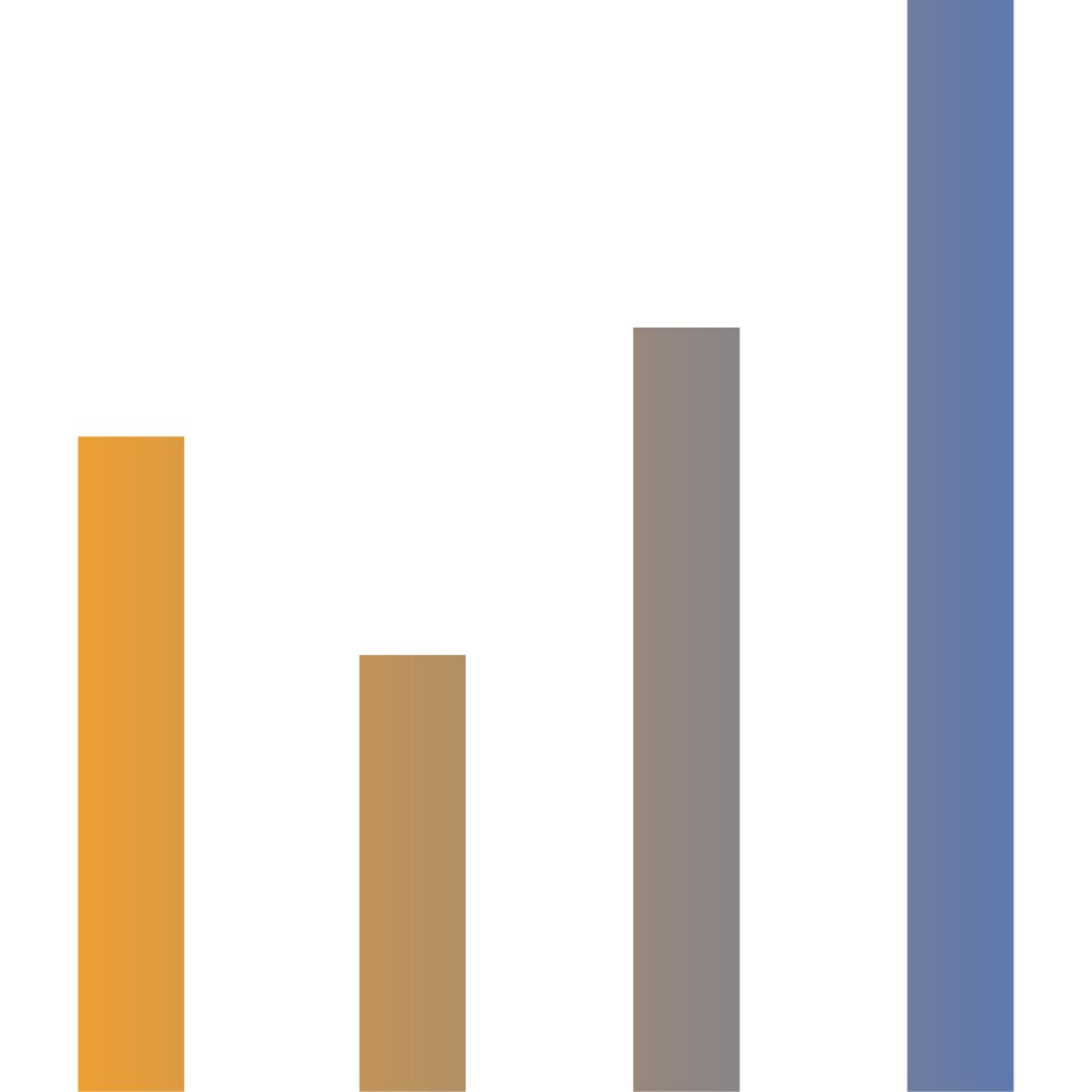 The Impression
A weekly newsletter on the business of content
ARTIFICIAL INTELLIGENCE
Authenticity, Monetised
This is more probable than certain. Although, it's more likely to happen than not.
What are you talking about?: A fundamental shift in the music business. Streaming triggered the last tectonic change. AI is the next disruptor.
Context: YouTube and other platforms are rife with AI music, thanks to voice conversion tools such as DiffSVC. Examples include (fake) Ariana Grande covering Drake's Controlla, (fake) Ye covering Plain White T's Hey There Delilah, and (fake) Drake and (fake) The Weeknd collaborating for a 🔥but now-taken-down track named Heart On My Sleeve. Unsurprisingly, miffed record labels are requesting streaming services to block AI scraping of copyrighted material.
Ok, so?: Stratechery's Ben Thompson argues that the principle of 'Zero Trust Authenticity'—in which value will come from verifiable personhood—will push labels to licence and monetise artists' names, images, and likenesses amid the AI noise. JPMorgan seems to think so, too.
IT SERVICES
Caught In A Shallow Moat
This should tell you how badly Infosys shocked investors: Akshata Murty, who owns just 0.94% of Infy, lost £49 million ($61 million) of her wealth on Monday.
Infosys followed rival TCS in delivering a worse-than-expected performance in the quarter ended March 2023, and its stock took a battering. Clients scaled down several projects in telecom, financial services, and retail, shaving off margins by ~50 basis points.
IT services companies including Infosys, TCS, Wipro, and HCL, are facing margin pressures as American clients cut back or cancel projects to save costs.
Now that: TCS' CEO-designate K Krithivasan has said the company will not compromise on margins for growth irrespective of what rivals do. Curiously, one of the charges against his predecessor Rajesh Gopinathan, who quit abruptly in March, was that he protected margins at the cost of growth.
The Signal
Indian IT bellwethers have some way to go in building a robust value moat against the periodic ups and downs of western economies. That's why a 'sell' was a no-brainer for some analysts. Any business with significant exposure to the US market, particularly the banking sector, was bound to face headwinds after the collapse of two banks triggered a crisis of confidence in the American banking system.
There were some signs of stress even in the exports data for October-December. While IT services contributed to 45% of overall services exports, the ~25% surge was driven largely by consulting, and research and development. That's why TCS is envious of Accenture.
GLOBAL ECONOMY
Que Sera Sera
Forecasting has never been this chaotic. Ask the analysts who expected modest growth in China's GDP for the first quarter of 2023, only to see its economy rebound by 4.5% year-on-year. That said, economists warn that such growth may not last long due to global macroeconomic conditions.
Speaking of, no one's even sure of just what these conditions are. Some analysts are convinced of a "no-landing" scenario, while others are bracing for a "hard landing" (recession). Statisticians worldwide are revising estimates for nonfarm payrolls, GDP, productivity, etc. As The Economist observes, Covid threw seasonal adjustments—which form the basis for economic numbers—off-kilter. This data volatility is exacerbated by an increasing gulf between hard and soft measures (i.e. what the data says versus how people feel).
Anyway: The International Monetary Fund predicts that China will account for ~27% of global growth until 2028. India is next, at ~13%.
TECH
India Finally Has An Apple Store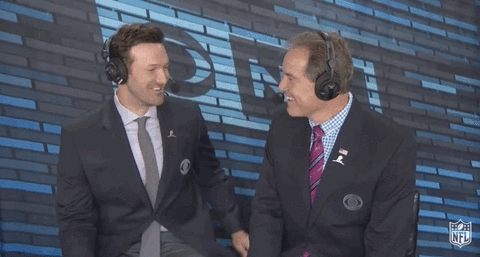 Chief executive Tim Cook officially opened Apple's first company-owned store in India on Tuesday in Mumbai to much fanfare (featuring odd chants of "BKC! BKC!"). Apple is banking on a country of 1.4 billion to boost revenue and manufacturing beyond neighbouring China, amid political tensions between Washington and Beijing.
When Apple opened its first China store in 2008, its per-capita income was $7,630—comparable with India's latest available figure of $7,130 in 2021, per the World Bank. However, only ~4% of India's 700 million smartphone users have iPhones, despite Apple devices being available in the country for 25 years. It's a market dominated by cheaper Chinese and South Korean brands. Fancy stores in premium locales might not cut it.
However, iPhone sales in India could jump from ~$6 billion a year in 2022 to $30 billion in a decade, per Bloomberg Intelligence. India's middle class is becoming more affluent, even as Apple ramps up local production.
🎧 Can Apple take on banking? Also in today's edition: AI is coming for the music industry. Listen to The Signal Daily on Spotify, Apple Podcasts, Amazon Music, Google Podcasts, or wherever you get your podcasts.
FYI
Tax the rich!: The Indian government is weighing an overhaul of its direct tax system, including raising capital gains tax for top income earners. The move, aimed at reducing inequality, could happen if the Modi government retains power in 2024.
Payback time: The Adani Group has repaid $3 billion worth of promoters' pledges and bonds in the March quarter, Mint reported.
Nope: Encrypted messaging apps such as WhatsApp, Signal, and Threema have signed an open letter against the United Kingdom's proposed legislation—the Online Safety Bill—over concerns that it would weaken end-to-end encryption.
Stick to the 'G' rating please: Apple and Google have warned Amazon after learning that children could access sexually-explicit content on the Kindle reader app.
Under the lens: The income tax department has launched a wide probe into at least 20 insurers and several banks, including two large private banks, for alleged malpractices in commissions totalling ~₹60,000 crore (~$7.3 billion).
Too hot to touch: Stung by "cancel reaction", Netflix will not yet begin its crackdown on password sharing. The streamer posted $8.16 billion revenue in January-March and forecast $8.24 billion in April-June, lower than Wall Street's expectation of $8.47 billion.
Compromise: Fox, owned by Australian media tycoon Rupert Murdoch, will pay $787.5 million to settle a defamation suit for airing false allegations of fraud in the US elections.
THE DAILY DIGIT
$48
Or ₹3,940. What an average US consumer pays for video subscription services per month. Millennials spend about $54 (₹4,420) per month, according to Deloitte's 2023 Digital Media Trends survey. (Variety)
FWIW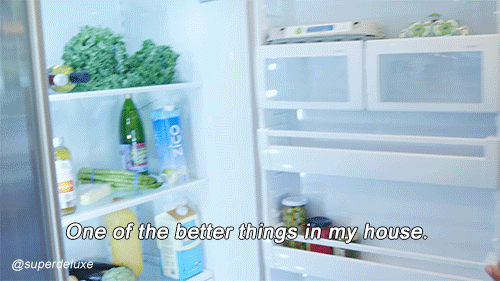 Art attack: Samsung hopes owners of its refrigerators will swap fridge magnets, tacky artwork, and to-do lists with its limited-edition kitsch art panels. One of its designs is a collection of roses with eyes staring at you blankly (?!). Last year, the company introduced custom-printed photos and artwork for its French door refrigerators 👀. Just two words: why tho? Turning a fridge into a canvas is one of the underrated pleasures we aren't ready to give up yet.
Photogrifts: Boris Eldagsen, a German artist, submitted a photograph for the Sony World Photography Awards, and won. Except his entry, titled Pseudomnesia: The Electrician, was AI-generated. Eldagsen isn't accepting the award after admitting that he had applied just to see if his photo made the cut. He said the application was designed to provoke a debate on whether the art world is ready to tackle the onslaught of generative software in competitions. We don't know what the judges saw, but the hands say it all 🤷🏽‍♀️.
New life: The Great Pacific Garbage Patch, a soup of floating plastic—including bottles and fishing nets—is thriving. According to scientists, a variety of sea creatures, such as crustaceans, sea anemones, and bryozoans, consider this plastic garbage their home. So far, researchers have identified 484 invertebrates belonging to 46 different species from plastic debris, sampled between November 2018 and January 2019. If you're wondering, a non-profit called The Ocean Cleanup has already floated a barrier to collect the trash. Tbh, it's a great plot for a sea monster movie. Any takers?