Discover more from The Signal
The Signal is a daily curated newsletter that helps you understand the latest developments in business, tech, finance, economy, and policy with sharp analysis and crisp insights thats fun to read arriving at 8AM daily in your inbox.
Over 81,000 subscribers
Your memory won't serve you well
Good morning! Feeling guilty about that slightly expensive T-shirt you bought? Don't worry, it doesn't count. If you wear it enough, the cost per wear becomes negligible. The same applies to those cute boots you bought on sale. Guess what, you actually saved money! If you think the math isn't mathing, you're not wrong. The Wall Street Journal reports that social media users are leaning on droll humour to justify discretionary spends with the #girlmath and #boymath trend. For some, it's a lighthearted way to cope with financial challenges. Others criticise it as consumerism. Whatever helps one deal with this cruel world.
Dinesh Narayanan and Adarsh Singh also contributed to today's edition.
If you enjoy reading us, why not give us a follow at @thesignaldotco on Twitter and Instagram.
The Signal is on Telegram! Join The Signal Forum, where we share what we're reading and listening through the day. Be a part of the conversation!
---
The Market Signal
Stocks & Economy: If US Federal Reserve officials believe the markets are doing the rate-setting work for them, then rising yields indicate that interest rates may still have some way to go. After September retail prices rose 0.3% over August's, that belief is getting stronger.
Asia took cues from Thursday's fall in US shares with most markets beginning Friday weakly. Indian stocks may defy the trend and open in positive territory, GIFT Nifty trades indicate.
Muted guidance from IT bellwethers Infosys and HCL notwithstanding, investors will likely be heartened by robust deal wins. That sets up the theme for an IT rally in the coming weeks. Despite the industry's woes, the Nifty IT index is up ~13% in the past six months.
India's retail inflation cooled in September as vegetables were far cheaper than in the previous month. The Consumer Price Index clocked 5.02% compared to August's 6.83%.
---
CONSUMER
Material Girl Moves Out
We're no longer living in a material world. The world's biggest luxury company, LVMH, reported 9% growth in quarterly sales, a significant slowdown in context of the pandemic-era boom. Sales of its wines and spirits business fell in the September quarter. LVMH shares fell.
Dull goods: China's economic slowdown has knocked the sheen off of European luxury stocks. American and European customers are also cutting spends, making matters worse. Earlier this month, the Europe Luxury 10 Index, comprising firms such as Kering, Hermes, and LVMH, posted its biggest decline since 2020. Novo Nordisk, maker of the wonder drug Ozempic, replaced LVMH as Europe's most valuable company in September.
China's loss…: …is India's gain. Luxury companies are now hoping the Indian elite can come to their rescue. Gucci, Carter, and Louis Vuitton have signed leases for stores in Mumbai's Jio World Plaza, Reliance's swanky new luxury mall.
🎧 Luxury makes way for austerity. Also in today's episode: #boymath, #girlmath, and why Google's Pixel 8 is disconcerting. Listen to The Signal Daily on Spotify, Apple Podcasts, Amazon Music, Google Podcasts, or wherever you get your podcasts.
---
AVIATION
Revenge Is Off The Menu
Revenge travel, that is. This year, airline companies made money off a wave of customers travelling with a vengeance to make up for time lost to the pandemic. That gold rush may now be over for some.
Budget airlines in the US are slashing prices to fill seats, prompting investors to abandon airline stocks. However, full-service carriers such as Delta say business is going strong. Americans are travelling international, but domestic trips are declining. One reason: inflation and a resumption in student loan repayments may be hurting the cost-conscious American traveller.
Flying high: Fortune is smiling on Indian airlines though. The industry is expecting record-breaking air traffic this October-December. Already, airfares have increased by 30-40% this year and last week, India's largest airline IndiGo said it will charge ₹300-1,000 ($3.6-$12) more per ticket to offset a rise in aviation fuel prices.
---
TECH
The Camera Never Lies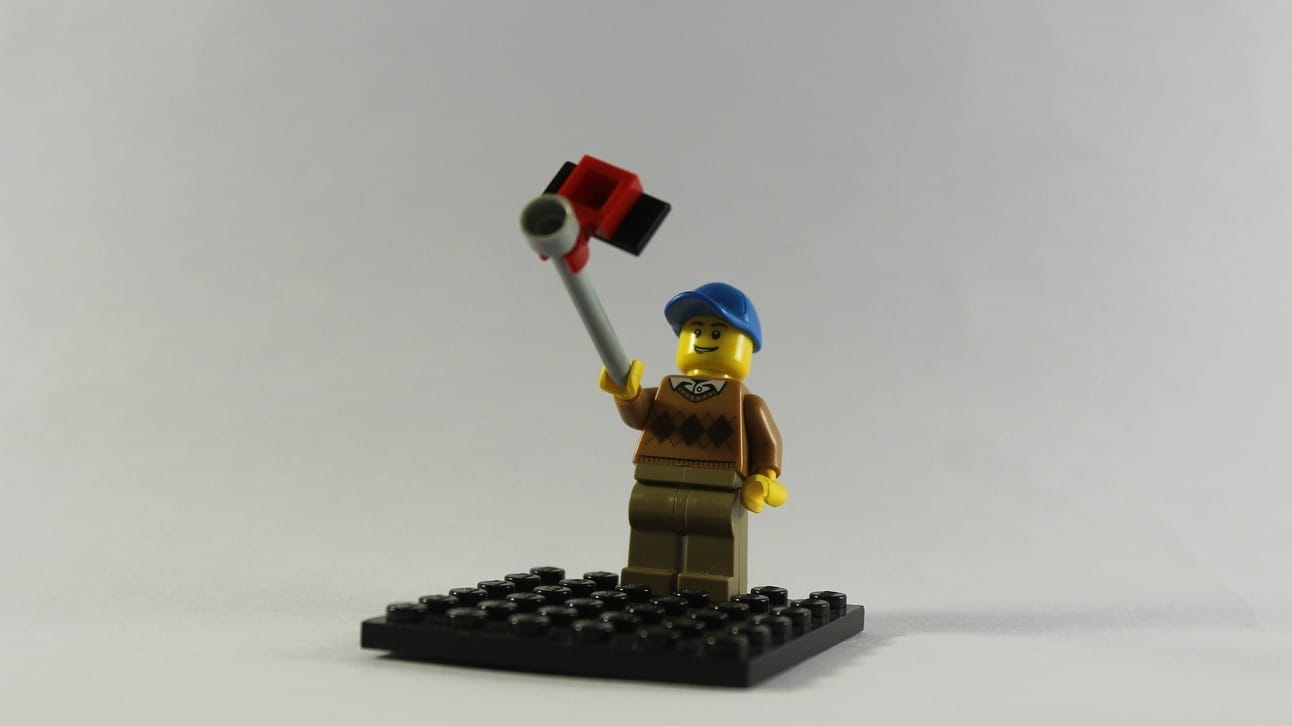 Photo credit: Image by Adyant Pankaj/Pixabay
The plot of Memento, which inspired Ghajini, revolves around a widower hunting down his wife's murderer. But Leonard Shelby has short-term memory loss. So to fulfil his pursuit of vengeance, he records information through tattoos, notes, and Polaroid photos.
The time may not be very far when we too turn to (and trust in) analogue recordkeeping. Because the release of the Google Pixel 8 heralds a new era—one where smartphone cameras create moments that weren't.
Wut: The latest Pixel has a suite of AI tools that alter image and sound in ways object removers, erasers, and editing tools cannot. Think user-friendly iterations of Photoshop and GarageBand on a native, handheld device.
Best Take can replace expressions. Magic Editor can alter actions, times of day (morning shots turned night shots), and even whole objects and people. Audio Magic Eraser eliminates unwanted sound.
The Signal

The philosophical discourse is already here, and rightly so. Because photos capture moments in time, our camera rolls double as digital recordkeepers. Filtering and editing isn't new. But Pixel's AI takes this a step further, creating or modifying moments, then presenting multiple-choice options for memories we do and don't want to keep.

There are ethical issues too. Google has promised to watermark AI-generated media, but it's yet to flag Best Take images. As it is, the line between editing and manipulation is blurry in times of misinformation.

It all boils down to one question: do you want to capture a moment, or do you want to capture a memory?
---
EMPLOYMENT
Nothing Formal About It
For a country with the world's second largest workforce, India is a laggard when it comes to creating high quality jobs.
Between April and July this year, the number of formal jobs created fell by 14.5% compared to the same period the previous year, as measured by the number of new workers enrolled by the Employees' Provident Fund Organisation. In absolute numbers, formal jobs fell from 7.03 million in April-July 2022 to 6.01 million in April-July 2023.
Rising informality: India's skill development policies over the past many years have been geared towards moving its massive unskilled labour force from farms to factories. As a result, non-farm employment rose by 20 percentage points in 1983-2020, a Hindustan Times data analysis showed. But salaried jobs within the non-agricultural cohort grew by just three percentage points, largely because industrial policies favoured informal work within the formal sector.
---
INVESTIGATION
Adani's Coal Imports Light Up Again
Even as the Supreme Court hears a long-running case charging the Adani Group with inflating coal import costs, a Financial Times (FT) investigation alleges that the conglomerate persisted with the practice.
Picking up from where India's Directorate of Revenue Intelligence (DRI) left off, FT found that Adani Group companies heavily inflated the price of Indonesian coal imported for its power plants between 2019 and 2021. The DRI was the first to level the allegation in a broader 40-company probe during 2010-2016. That is the case the court is hearing.
The finance ministry had told parliament in March that the DRI probe was still live and the agency was awaiting information from other countries.
FT, which compared export-import documentation in Indonesia and India, suggests that intermediaries linked to the group likely profited from the transactions. High prices of coal reflect in electricity prices for consumers.
---
FYI
Adding muscle: Credit card payment company CRED is reportedly negotiating to buy online wealth management startup Kuvera.
Toppled: Discount broking firm Groww has ended the long reign of rival Zerodha as India's top broker with a lead of 150,000 clients at the end of September. Groww now has 6.63 million active customers.
💰💰💰: The Big Four consulting firms, EY, Deloitte, PwC and KPMG, together crossed the India revenue milestone of $4 billion last year. Meanwhile, Samsung's India revenue was near ₹100,000 crore (~$12 billion) in FY23.
Tightening the reins: In a move that extends its foreign exchange controls, China has banned mainland and domestic brokers from opening offshore trading accounts.
Neighbourhood watch: Malaysia says TikTok is not in compliance with its national laws; the app is also facing scrutiny in Vietnam and had a recent setback in Indonesia after the country banned in-app payments for social media shopping.
Nailed: A UK court handed former Formula One chief Bernie Ecclestone a suspended 17-month prison sentence after he pleaded guilty of hiding £400 million ($492 million) in Singapore and agreed to a £652 million tax settlement.
No truce: Negotiations between actors' union SAG-AFTRA and AMPTP, which represents Hollywood streamers and studios, have broken down over disagreements regarding streaming residuals and wage increases.
---
THE DAILY DIGIT
780%
The gain former derivatives trader Nikhil Wadhwani made by reselling his Cricket World Cup ticket for Saturday's India-Pakistan clash. Wadhwani sold his ₹2,500 ($30) ticket for ₹22,000 ($264). (Bloomberg)
---
FWIW
Fire in the hole: The latest obsession to strike Japan is manholes. Yup, sewer lids. But they aren't your normal lids. The manholes in question are beautifully designed, artistic, colourful heavy discs made of cast iron. Spread across the country, these covers are linked to local history and culture as well. However, cash-strapped city councils are selling them to collectors. Because of this, the collectors have earned a rather unfortunate moniker: "manholers". We're speechless.
Baby machine: From meaningless sex to "sex is meaningless"—that seems to be the trajectory of contemporary life. In vitro gametogenesis (IVG), a groundbreaking reproductive method, reprogrammes skin cells into embryonic stem cell-like structures, potentially allowing the creation of various cell types, such as egg cells. This innovation has promising implications for women with low ovarian reserves, gay couples, and transwomen. However, the success rate in humans remains a subject of scepticism among biologists.
Time capsule: NASA's Osiris-Rex mission retrieved some fascinating information from space, containing data from the asteroid Bennu. Initial findings reveal the presence of waterlogged clay minerals, sulphur, magnetite, and significant carbon. Astrobiologists speculate that asteroids like Bennu may have seeded Earth's oceans, contributing to the emergence of life. To enhance our understanding, scientists intend to compare Bennu's samples with those brought by Japan's Hayabusa2 from a similar asteroid, Ryugu. What a time to be alive!
---