Discover more from The Signal
The Signal is a daily curated newsletter that helps you understand the latest developments in business, tech, finance, economy, and policy with sharp analysis and crisp insights thats fun to read arriving at 8AM daily in your inbox.
Over 81,000 subscribers
Will Indians hit home runs?
Also in today's edition: A minor reshuffle; Everyone wants to be Nvidia; Turkey's Swedish Thanksgiving; How lazy managers are ruining Big Tech
Good morning! Shark Tank India finally has some competition. Today's the day Amazon Prime Video will unveil a show that identifies promising Indian startups. TechCrunch reports that it will put the spotlight on entrepreneurs and companies from smaller Indian towns and cities. Amazon India has reportedly reached out to Bollywood stars, investors, and even government bodies (!) for the show. It will dole out checks to startups through its $250 million SMBhav fund. The Indian version of Shark Tank has received its fair share of criticism. We hope Amazon will get this one right.
Would you watch baseball in India? The Signal is now on Telegram! We've launched a group — The Signal Forum — where we share what we're reading and listening through the day. Join us to be a part of the conversation!
🎧 Can India take to baseball? Also in today's edition: India's ambitious chip-manufacturing dream is in a limbo. Listen to The Signal Daily on Spotify, Apple Podcasts, Amazon Music, Google Podcasts, or wherever you get your podcasts.
Today's edition also features pieces by Srijonee Bhattacharjee, Julie Koshy Sam and Jaideep Vaidya.
If you enjoy reading us, why not give us a follow at @thesignaldotco on Twitter Instagram and Threads.
The Market Signal*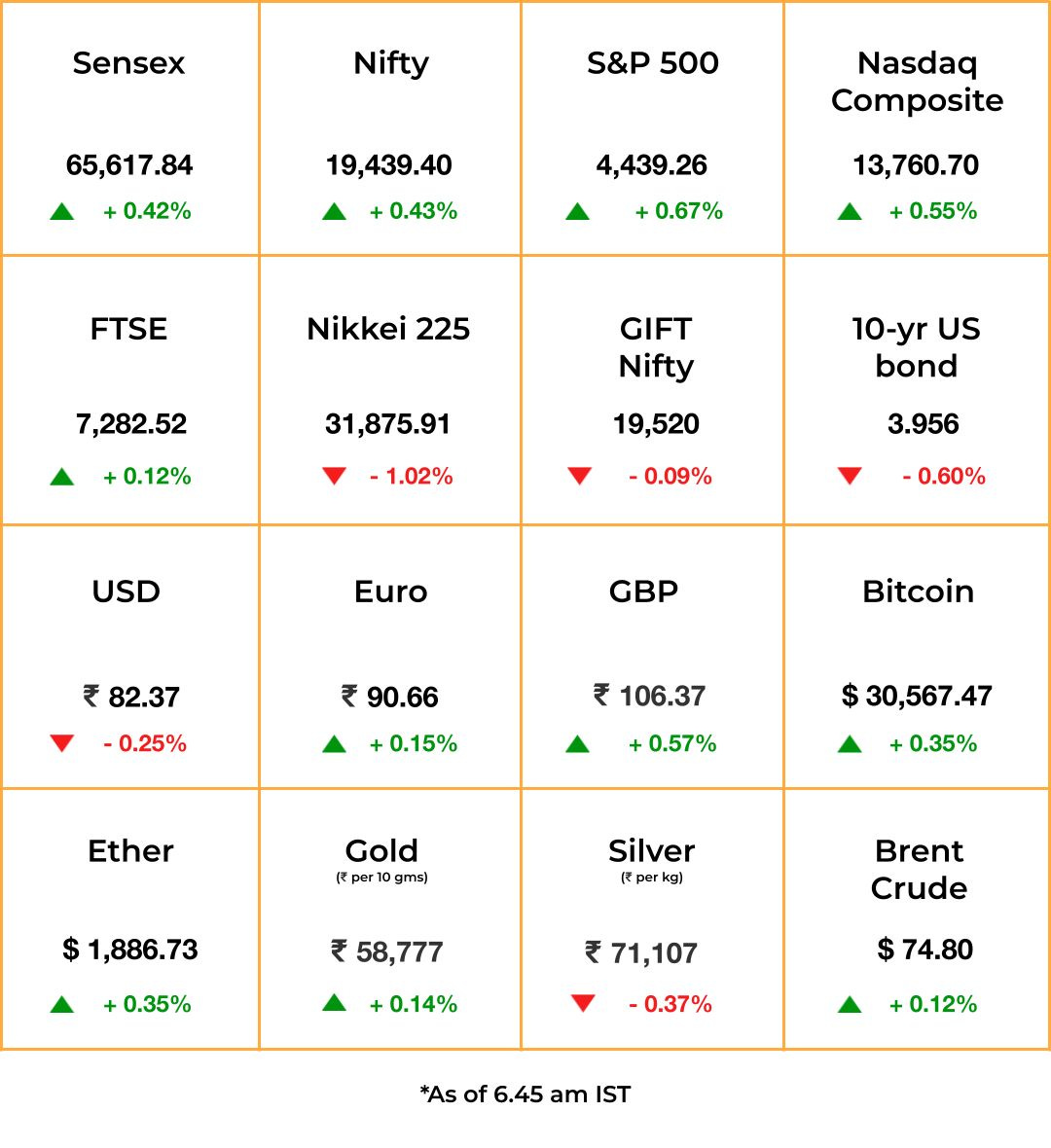 Stocks & economy: China was supposed to contribute way more to global growth than the US this year. That has not happened yet. While there has been an uptick in loan growth in June, it is premature to celebrate as manufacturing and prices remain sluggish.
China is aware of its struggle. President Xi Jinping called for opening up the economy to foreign cooperation for trade and investment. However, the clampdown on foreign consultancy firm Bain and Co and a rebuttal from a state-owned newspaper to a bearish report by Goldman Sachs aren't great ways to secure investor confidence. Yet, it's getting some love from global hedge funds which are adding Chinese stocks to their portfolios.
Indian indices may start strong on a positive handover from the US. Not much activity is seen as traders may exercise caution ahead of the inflation print due after market hours.
BUSINESS OF SPORT
MLB In India, Take Two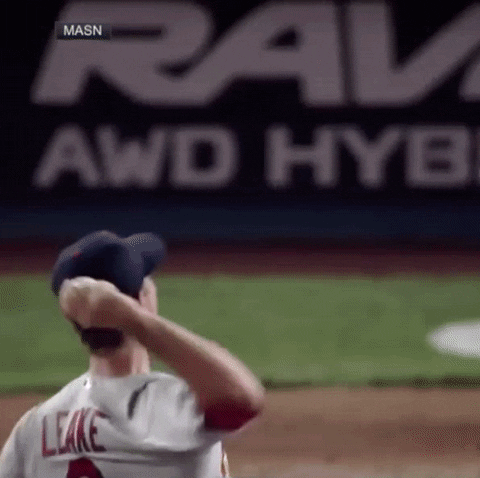 Major League Baseball is trying to tap into India's love for a sport with a bat and ball. The American league is producing a content series that "connects the Indian population with baseball," according to job postings on its website. It plans to set up a months-long editorial calendar for India that includes live telecasts and longer-form content series, reported Front Office Sports.
This isn't the first time MLB has tried to crack India. It first entered the country in 2019 with a grassroots programme introducing the sport to schools. The pandemic put paid to its efforts, so this time it's going for the content route first. There's also an Indian-origin player in the MLB now, even as the league introduced sweeping rule changes this season to make the sport more attractive to younger audiences.
Meanwhile, Baseball United, a new franchise-based league unrelated to MLB, recently announced a Mumbai-based team.
PS: For more insight and analysis into the business of sports and gaming, subscribe to our free, weekly newsletter The Playbook: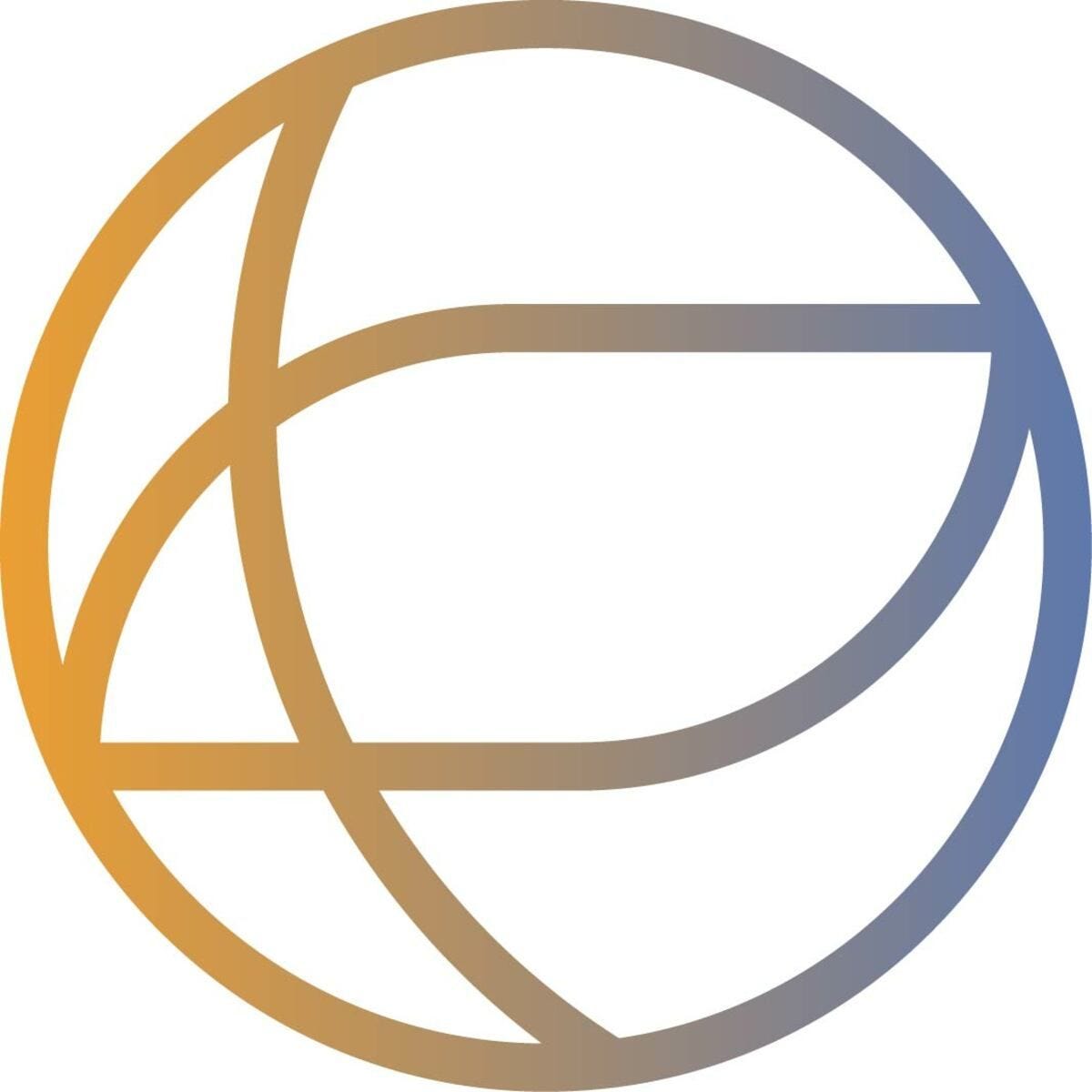 The Playbook
A weekly newsletter that deconstructs the business of sports and gaming.
TECH POLICY
Minor Tweak, Major Relief
The latest draft of India's Digital Personal Data Protection Bill, 2023—to be introduced in the Parliament's monsoon session—has lowered the age of digital consent from 18 to 14 years, reports The Economic Times. Google, Meta, Amazon, Apple, etc. will be pleased; they'd lobbied to change the bill's definition of a child. The US and EU have lower age limits for digital consent.
Caveat: Data fiduciaries can only process minors' data "in circumstances where the child is the ultimate beneficiary". No personal ads can be served. The draft has also switched from whitelisting to blacklisting: the earlier version barred cross-border data transfers to countries not in a whitelist; now, personal data will flow everywhere unless a country is blacklisted.
Elsewhere: The EU has greenlit a long-in-the-works (and controversial) transatlantic data-sharing deal with the US. Massachusetts may ban the buying and selling of phone location data, a first for any US state.
SEMICONDUCTORS
Who Will Be The Next Nvidia?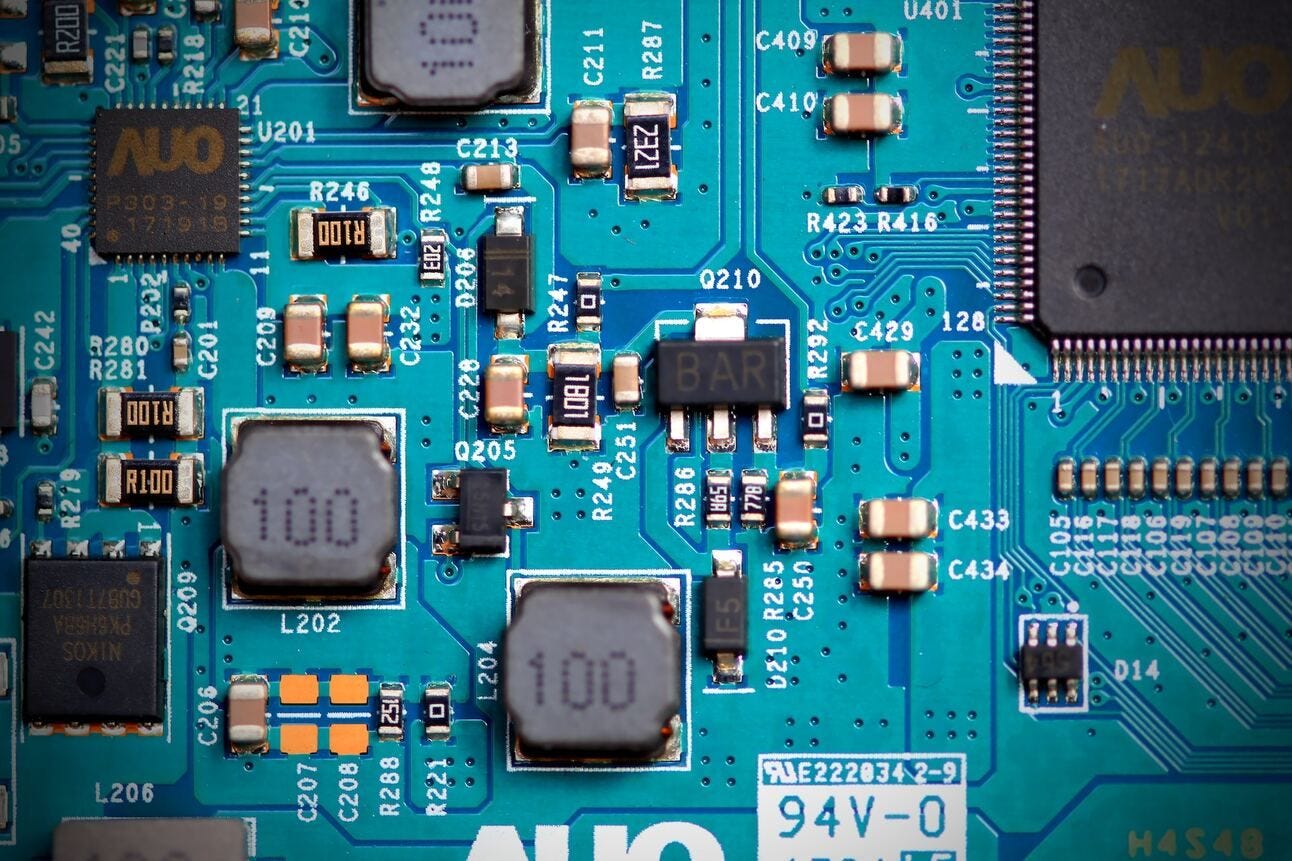 Photo by Anne Nygård on Unsplash
Will it be AMD, Amazon, Google, or even Intel? The Wall Street Journal reckons AMD has the edge.
Context: Nvidia recently breached $1 trillion in market cap thanks to an AI-fuelled rally for advanced chips. Its graphics processing units are indispensable in training (and building upon) large language models. Oracle, OpenAI investor Microsoft, and Amazon are among its clients, though the latter is flirting with AMD.
But Nvidia's monopoly is also its weakness. AMD, which ate into Intel's market share in PC processors and data centres, is ramping up superchip and AI accelerator production because it knows the market wants other options. Amazon and Google know this too. Given their massive stakes in cloud computing and AI, it was only a matter of time before they designed their own chips. Enter Amazon's Trainium and Inferentia, and Google's TPU v4. Inferentia has takers in ByteDance, Snap, and Airbnb.
The Signal
Amazon Web Services is turning into an AI chip-to-cloud stack that'll do what parent Amazon does best: compete on "price-performance".
Intel doesn't come up often in these discussions, but it shouldn't be overlooked. Hungry for redemption after effectively kicking itself in the nuts, it's developed an ecosystem of AI accelerators and is taking the fight to Nvidia and AMD. The PC-era Intel vs. AMD rivalry will also spill over to AI software, since Nvidia's is proprietary; developers will want to toy with open-source options.
AI chipmaking, not Twitter vs Threads, will be the cage match of the decade.
GEOPOLITICS
Turkish Delight For Nato
War, it is said, is an extension of politics. So it is natural to expect many twists and turns when you are asked to prepare for future wars.
Ukraine's hopes of joining the North Atlantic Treaty Organisation (Nato) were dashed after members decided to only pledge to invite it later. An upset Ukraine President Volodymyr Zelenskiy called it "absurd". US President Joe Biden had earlier said that Ukraine needed to work on "democratisation and other issues".
Carrots galore: Meanwhile, Turkey, until a few days ago, determined to block Sweden's entry into Nato, turned around after a slew of incentives, including the Nordic country curbing Kurdish separatist activity and the possibility of getting F-16 fighters from the US.
With Sweden in, seven out of eight Arctic nations will be in Nato, a formidable bulwark against Russia which has never attacked a Nato member.
WORK
Big Daddies Want Big Teams
Do companies really know how many people it takes to change a light bulb? More often than not, the answer is likely to be no.
Microsoft is preparing for another round of job cuts. And this time, the cull is happening in customer service (what's that, eh?), support, and sales divisions.
Too many cooks: As this Business Insider story shows, the headcount in a company often has nothing to do with productivity or the work that needs to be done. It really depends on managers' fondness for vanity projects and empire-building. Big firms such as Meta, Amazon, and Google hired thousands of workers who sat about twiddling their thumbs and doing fake work. The widespread job cuts now are part of the unwinding.
FYI
Power play: The Adani Group may bid for Vidarbha Industries Power, owned by Anil Ambani's business group but currently being auctioned by a bankruptcy court.
Scoop: CNBCTV18 claims that private equity firm Bain Capital is in talks with Vadilal to acquire the ice cream maker for over ₹3,000 crore (~$364 million).
Speaking of private equity: PE investments in India have tanked 61% (year-on-year) to $6.1 billion in the first half of 2023; this is the lowest first-half figure since 2020.
Indian iPhone-maker: The Tata Group is close to completing a deal to take over Wistron's Karnataka factory. Wistron has a contract to ship iPhones worth $1.8 billion in FY24.
Twin boost: A US court brushed aside the Federal Trade Commission's hurdle to Micorosoft's $69 billion purchase of Activision Blizzard even as a UK regulator decided to reconsider its objections to the deal.
It's all the same: The GST Council doesn't care for distinctions such as game of skill and game of chance. It's agreed to impose a uniform 28% tax on online gaming, casinos and horse racing.
Plot twist: Entertainment giant Walt Disney is considering strategic alternatives, including a partner or a sale of the Star India unit, per The Wall Street Journal.
THE DAILY DIGIT
87%
The percentage of classic video games released before 2010 that are "critically endangered", per a new study conducted by the Video Game History Foundation. (Game History)
FWIW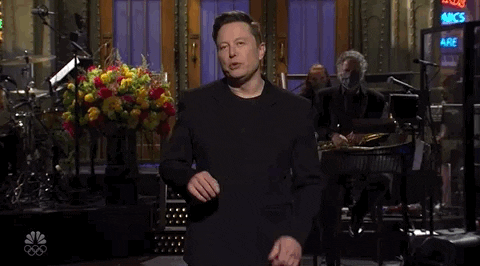 We didn't have this on our bingo card: Elon Musk is once again making Mark Zuckerberg look good. Musk's bird app may have users leaving in droves, but hey, Twitter checks note has a fan in the Taliban. Its thought leader (lol) Anas Haqqani endorsed Twitter for its freedom of speech and credibility, and dunked on Meta for its "intolerant" attitude. The math seems to check out: Meta's WhatsApp and Facebook have regularly banned the Taliban from their platforms. We wonder what Musk, a self-appointed champion of free speech, thinks about the Taliban's glowing testimonial. Brb, we need a moment to get over the secondhand embarrassment.
Slow burn: Good news: Disney World is witnessing shorter wait times in the US. Not-so-good news: its theme parks division isn't collecting coins like it used to. The Fourth of July weekend in the US was one of the slowest in nearly a decade, and Disney is now resorting to heavy discounts to get more footfalls. According to analysis firm Touring Plans, the average wait time to board a ride in the Magic Kingdom this year was 27 minutes. In 2019, the figure stood at 47 minutes. Theme park fatigue isn't limited to Disney, though. Even Universal Studios is suffering from thinning crowds. Blame the US heatwave and rising admission fees.
No more ka-ching: Japan has a reputation for being a cash-based society, but that is changing. Financial Times reports that the number of coins in circulation has fallen on a year-on-year basis for the last 18 months. The ¥500 coin, which children often drop into their piggy banks, had the steepest fall. The Covid-19 pandemic, digitisation, and changing attitudes towards saving are triggering the move to cashless-everything. It didn't help that Japanese banks also levied heavy fines of up to ¥1,100 on folks depositing coins. RIP, we guess?