Discover more from The Signal
The Signal is a daily curated newsletter that helps you understand the latest developments in business, tech, finance, economy, and policy with sharp analysis and crisp insights thats fun to read arriving at 8AM daily in your inbox.
Over 81,000 subscribers
The making of an international juggeRRRnaut
How SS Rajamouli's latest blockbuster won over the US
Good morning! A big hello to readers who signed up this week. Welcome to The Intersection, The Signal's weekend edition. This week, we talk to the people who made Telugu action epic RRR a runaway box-office hit in the US. Also in today's edition: we have curated the best weekend reads for you.
If you enjoy reading us, why not give us a follow at @thesignaldotco on Twitter and Instagram.
Ariel Vida is a Los Angeles-based filmmaker and production designer. If you look at her social media, you might think she's a full-time evangelist of the Indian Telugu-language action epic RRR.
For Halloween this year, she went as Rama Raju, one of the movie's two protagonists, played by actor Ram Charan. Then, there was a mid-party wardrobe change. She went from donning Rama Raju's police uniform (she painted every medal to be accurate) to transforming into his bloodied, frayed avatar—as seen in the scene where he escapes prison fighting pretty on the shoulders of Komaram Bheem, the other protagonist played by NT Rama Rao Jr.
Vida's best friend and co-worker Kati Simon played Bheem and sewed her pants out of her curtains. They also recreated the intermission sequence with inflatable animal toys and props.
RRR is a historical fiction based on a meet-macho turned meet-cute of two Indian revolutionaries—Alluri Sitarama Raju and Komaram Bheem—in colonial India. It was the most awaited Indian film following director SS Rajamouli's hugely successful two-part epic Baahubali, which not only achieved worldwide success but also kickstarted the pan-Indian film wave—tentpole films with the biggest stars accompanied by a wide release across Indian languages.
The Rajamouli brand attracted Bollywood stars Alia Bhatt and Ajay Devgn to RRR. The pandemic delayed the film's release multiple times but that only accentuated the excitement around it. When it finally released in March 2022, it was one of those films that brought people back to the theatres. The result was record-breaking collections both nationally and internationally.
Then, things got interesting. RRR catapulted several leagues forward, gaining global appeal and rave reactions from heavyweights in international filmdom. There were the Russo brothers, whose features for the Marvel Cinematic Universe made them the second-most commercially successful filmmakers ever. Actor-comedian Patton Oswalt, award-winning director Edgar Wright, and Daniel Kwan—one half of the duo that made the splendid Everything Everywhere All At Once—were also wowed by RRR. So were PlayStation executive Greg Rice, Seth Rogen and his mom, and James Gunn, who's now chief of the DC Cinematic Universe.
This is uncharted territory for an Indian film. Mainstream Indian cinema restricts itself to the diaspora, and arthouse films play in festivals to select critics and niche audiences. The twain seldom meet. Now, the American press, filmmakers, artists, and the audience are united in their love for RRR.
There were hints about Oscar nominations long before any such chatter began in India. Some were at the edge of a hyperbolic cliff, deeming RRR the best film of the year. Rajamouli is a great storyteller, but the masala genre is an Indian routine; enough reinventions occur in South India almost every year and create wildly interesting cinema.
This film's international success did not occur in a vacuum. A surfeit of American blockbusters, a keen genre following for Rajamouli's films, and a sharp eye on the product and the market played their part in RRR's sui generis status.
The single-night event
On November 5, 2022, Vida watched RRR for the 23rd time, this time on the largest screen in North America—the New York City IMAX screen at AMC Lincoln Square.
The crossover phenomenon began in June 2022 when, after the original release on March 25, the film was re-released for a one-night-only screening across the US. That campaign was titled encoRRRe. It was the brainchild of Dylan Marchetti and Josh Hurtado, founders of Variance Films and Potentate Films, respectively. They worked with Sarigama Cinemas, which held RRR's US rights.
When Hurtado watched Rajamouli's Eega (2012) soon after its release, he'd loved the film so much that he helped book it into several film festivals, especially the genre-focused ones such as Fantastic Fest in Austin, Texas. The film enthralled the genre and Asian film aficionados. Hurtado also arranged screenings of Magadheera (2009) in later years, which created a growing community looking out for Rajamouli's cinema.
Dylan Marchetti of Variance Films kept up. A fan of East Asian and Indian cinema, he'd watched Eega at the Fantastic Fest and the Baahubali films. Variance specialised in a bespoke distribution model—booking theatres for traditional releases, marketing, and one-night-only event screenings.
When Hurtado and Marchetti observed a raucous, growing audience for RRR outside the Indian diaspora, the film was leaving American screens to make way for newer Indian films. Hurtado got a message from the film's team asking if something more could be done.
"They weren't expecting to get the kind of reaction they did from the West," Hurtado tells The Intersection. "I started talking to them about some ideas and got a separate request from Dylan Marchetti. Between the three of us—the film team, Dylan and I—we were able to make something special happen."
The team organised a countrywide screening on June 1 this year. "I thought one way to bring that first day, first show feeling to a single night event is to do it nationally," Marchetti adds. "So, when you walked out of the theatre, even if you watched it with only 20 people but Tweeted about it, you'd see hundreds of others across the country who felt the same way start a conversation."
At any given time, popular theatre chains in the US such as AMC play four or five foreign films, and there is always an Indian title or three on the list. Legacy distributors release these films in a contained manner: they run in theatres immured within the diaspora, which is large enough to bring footfalls and profit. With huge overseas releases, films such as Shankar's Enthiran (2010) and 2.0 (2018) with Rajinikanth, and a couple of Ajith and Vijay films tasted success but did not encounter new fans.
For Marchetti and Hurtado, the excitement is in finding new audiences, those to whom these films are never marketed to.
"With RRR, we wanted you to see this and tell your friends about it. But if you liked this, the good news for you is that you just unlocked a cabinet of decades of incredible cinema. So, out of 100 people that watched RRR, I expect 20-30 people to go home and Google Telugu cinema," says Marchetti.
The day after I spoke to Josh Hurtado, he travelled to Los Angeles to attend Beyond Fest, where Potentate Films presented a Rajamouli retrospective that included Magadheera, Maryada Ramanna (2010), and Yamadonga (2007).
Venues
Vadim Rizov, director of editorial operations at Filmmaker Magazine, had watched RRR at the local AMC before encoRRRe. But for him, the marker was that the film played at a place like the IFC Center and similar arthouse theatres across the country. It was the first time in quite a while that a non-arthouse Indian film played there, he says.
His point is echoed by the current chair of the New York Film Critics Circle, Jordan Hoffman, who hosted a Q&A with Rajamouli after an IFC screening. "For RRR to play there is unique. Because if there is an Indian film at IFC, it is usually Satyajit Ray or independent films," he tells The Intersection.
Was it a strategic decision to screen the film at IFC? Yes, says Marchetti. "The guiding principle for us was, 'Where in the market is the most curious audience for a new kind of cinema?' IFC has a history of inventive programming. They played films like Enter the Void* (2009) or Antichrist* (2009) for months. These are 'artier' movies, but RRR is art as well, and clearly the audience agreed."
Marchetti relishes blurring those lines. The team found the perfect malaphor in cinema—mixing arthouse with popularity—for, since June, the film has been on an untameable bull run in cities such as Los Angeles and New York City. The uptick was even greater after encoRRRe.
"I am in a small chat group of hardcore arthouse nerds that has survived for 20 years," says Rizov. "I'd define three-four of them as genre people. Yet, 22 people watched RRR. It created enough traction and expectation that it became something you must watch if you want to check out the significant films of the year."
Alchemy
With Rajamouli's films screened at festivals such as Fantastic Fest over the last decade, the genre crowd was already in. The Rajamouli fandom gestated for the last few years within a close-knit but vocal community thanks to a few passionate individuals. Freelance film critic Forrest Cardamenis stresses on the heavy lifting done by the genre fans network and how the foundation was already in place for an event of this scale. "The groundwork had been laid in terms of the filmmaker, and the Baahubali films had made a bigger splash," Cardamenis says. "By the time RRR came around, there was an auteurist interest that Rajamouli makes very good epic films. This was helpful."
Ariel Vida—she who dressed as Rama Raju for Halloween—is one such genre fan. During our Zoom meeting, she pointed to the wall behind her that was decorated with posters—The Lord of the Rings, Mad Max: Fury Road, The Fall, The Mandalorian, Pan's Labyrinth. Everyone, from friends to co-workers, told her that Rajamouli made RRR for her. It has given her the belief that there is an audience for the kind of film she wants to make: ultra-ambitious, sweeping landscapes, and epic action. With big dollops of brotherhood and love.
"It's the unabashed sentiment that you don't find in Marvel films anymore," Vida underlines. "They are afraid to spend more than five seconds at it, all levity and no hugs, no teary-eyed expressions. But RRR is about these two guys."
Between action scenes, she yearns for the sweeter moments between Grogu and the Mandalorian. "You have Ram getting Bheem ready for a party. And then, they are throwing flaming motorcycles?! This is everything I ever wanted from cinema!"
The Marvel saturation is not new when talking of RRR's crossover success, but Cardamenis considers it the right approach. His comparison for this movie is the American blockbuster, not an art film about colonialism. As for how it compares to a Marvel movie: the answer, for him, is a positive one. The other standouts for him are the colonial setting and the British empire as the antagonist, which helped cement a navigable connection. "It's a refreshing change of pace from most western films you are exposed to here. And [the British Empire] is unapologetically evil in a way that's different," Cardamenis says.
Not that there isn't any scepticism about the RRR hype machine in the US. In my conversation with Rizov, he hit upon a question Indian film critics like me wrestled with this year: what's aesthetically different about RRR that it broke out beyond its genre sphere? He was sceptical of the film's reception because, as he puts it, the echoes of "such a crazy movie, you must not miss this" also came from people not habituated to watching Indian films. How would you be able to tell that this is above and beyond a certain craziness level, he wonders. After all, this is the backbone of Indian popular cinema.
Marchetti, on his part, is already thinking of replicating the RRR model. As an example, he offers another 2022 Indian superhit—Lokesh Kanagaraj's Vikram, starring Kamal Haasan. "I watched that movie, and if you recut the announcement teaser with different messaging, put it in 30 or 40 theatres with a boost from arthouse spaces that people trust, I think that will fill up theatres too."
The other aspect of RRR that's bothered Indian critics is its nationalist easter eggs. The country under Narendra Modi and the Bharatiya Janata Party's leadership is big on its idea of a Hindu nation, with cinema—mainly Hindi—already used for propaganda. Telugu cinema, in particular, and Indian cinema, in general, borrows liberally from Indian mythology codified under the nebulous umbrella of Hinduism.
RRR's more egregious indiscretion is its infantilisation of Komaram Bheem—based on a real-life revolutionary from the Gond tribe—who declares obeisance to the god-like saviour that is Rama Raju, also based on a revolutionary (Alluri Sitarama Raju). This is not new for Rajamouli. Baahubali, even in its fantasy setting, argues for status quo in caste hierarchy. The undercurrents came through even to Vida, for whom the writing in that specific RRR scene felt clunky. The movie also reveals more by elision; some key faces are conspicuous by their absence in its final montage celebrating Indian revolutionaries and freedom fighters.
Few international critics have taken any of this into consideration when evaluating the film. "What's happening in India isn't making the news in America every day," Cardamenis reasons. "Sometimes, Modi will make the headlines, but his politics are not well understood here, so the Hindu nationalism part of the film is easy to miss."
RRR's visceral appeal is undeniable, and Rajamouli is the best set piece choreographer in current Indian cinema. There is an unsullied charm in experiencing well-made Indian masala cinema in theatres, and that frame-to-frame enchantment is dialled up in his films. From decades of celebratory rituals outside theatres to today's 4 am shows on the opening weekend, the purity in witnessing the permeation of joy from one theatre seat to another is unparalleled. RRR and team encoRRRe's greatest success is transplanting this atmosphere to a different terrain, organic albeit with some well-meaning manoeuvres that didn't happen overnight.
Jordan Hoffman of the New York Film Critics Circle feels that India dropped the ball by not selecting RRR as the country's entry for the Academy Awards, especially considering Variance Films' experience with Drive My Car, last year's winner with multiple nominations.
The film's impact is multipronged and bridges different sets of audiences despite a transparent and unsettling political context. Look up popular American classics, and you will read about their entry into the National Film Registry for a four-word reason. Of similar disposition, RRR is a culturally, historically and aesthetically significant Indian film. Its power and consequence will be framed by the way it careens through prisms of ideology and cultural export.
*Distributed by IFC Films, which operates the IFC Center.
ICYMI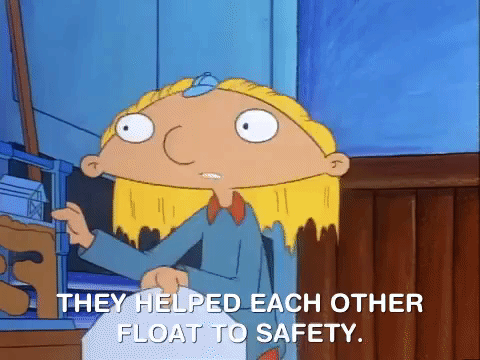 The Ambaniverse: You probably know that billionaire Mukesh Ambani's Reliance Industries is India's largest conglomerate, with businesses ranging from textiles and petrochemicals to retail, telecom, and sports. But did you know that practically everything in your home could come from a Reliance company? Rest of World has produced an incredible interactive story that shows the many, many ways in which Ambani touches your world.
Jugaad on call: Also in Rest of World, Varsha Bansal writes about how gig workers in India working for apps such as Uber, Ola, Zomato, and Swiggy are coming up with cheap hacks to game the system. Tired of the obscurity around black-box algorithms and technologies that dictate their lives, gig workers are using Telegram groups to unite and help each other while working for these tech platforms.
A giant leap for mankind: If you thought the global debate over daylight savings time was big, head here to understand what's at stake when it comes to the leap second. The leap second essentially balances out the difference between atomic time and astronomical time, but some want it gone altogether because of the painstaking syncing required to keep our computerised world—which runs everything from power grids to financial markets—up and running. Not all countries are on board, though. As a timekeeper with the International Bureau of Weights and Measures says, "It is anarchy".
Courting trouble: Dan O'Dowd is a man on a mission. His plan? Drum up support, a multimillion-dollar campaign no less, to stop Tesla CEO Elon Musk from rolling out Full Self-Driving software—a programme that allows hands-free operation of the vehicle—by the end of this year. So far, he's published a full-page advertisement in The New York Times to talk about the dangers of the "reckless" software. Tesla stans aren't impressed. The story in The Washington Post details it all.
Eye of the beholder: Ryan Niel discovered bonsais after watching the original Karate Kid films. They would go on to inspire him to turn into a bonsai master. With a plan in mind, Niel travelled to Japan to meet bonsai master Masahiko Kimura, who's nicknamed "the magician" in his field. It took Niel another 20 handwritten letters to Kimura to become his apprentice, and another six years to become a master himself. In hindsight, he likens Kimura to the jazz conductor from Whiplash (2014). But Neil has no regrets. This story in The New Yorker details his experience with the celebrated bonsai master.
Enjoy The Signal? Consider forwarding it to a friend, colleague, classmate or whoever you think might be interested. They can sign up here.
Want to advertise with us? We'd love to hear from you.
Write to us here for feedback on The Signal.