Discover more from The Signal
The Signal is a daily curated newsletter that helps you understand the latest developments in business, tech, finance, economy, and policy with sharp analysis and crisp insights thats fun to read arriving at 8AM daily in your inbox.
Over 81,000 subscribers
The mangoes are gone
Also in today's edition: Many suitors to carry Metro; Sonrise at Kotak; Fake notes back in numbers
Good morning! Your snail mail just caught up with the 21st century. The nearly 170-year-old India Post recently piloted the drone delivery of a medical parcel in Kutch, Gujarat. The drone covered an aerial distance of 46 km in just 25 minutes. While our babus are all flush over new (and Made in India) tech, we doubt our friendly neighbourhood postman—already sore over email taking his place—feels the same way.
The Market Signal*
Stocks: Prospects of China easing Covid-19 curbs and Shanghai opening up boosted investor sentiments. LIC's shares rose 2% ahead of results but the insurer disappointed with an 18% drop in net profit to ₹2,372 crore in Q4 of FY22. Watch retailer Ethos made a weak debut on the bourses.
Early Asia: The SGX Nifty was down 0.25% at 7.30 am India time. The Hang Seng Index and Nikkei 225 also opened lower in morning trade.
Heavyweights Dart Towards Metro AG
A slew of megacorps are circling the Indian business of Germany's Metro AG.
Reliance Industries, Adani Group and Thailand's agribusiness conglomerate Charoen Pokphand (CP) are looking to acquire the India unit of Metro Cash & Carry. Another unlikely suitor? Swiggy.
Add to cart: Whoever buys Metro gets 30 wholesale outlets in 20 cities with 5,000 suppliers. It could bolster Swiggy Instamart's backend or Reliance JioMart's kirana supply chain. Adani's relatively small presence in retail could change overnight, the same way that the Holcim buy catapulted it into the big league of cement.
Thai CP is a strong player in the cash and carry segment globally through Siam Makro. It's already spending ₹1,000 crores to set up distribution channels and supply chain systems in India under the brand Lots Wholesale Solutions. Metro fits in perfectly.
Psst: Others such as Ninjakart, BBNow and Udaan might just enter the fray too.
🎧 Reliance Industries, Adani Group and Swiggy are racing to acquire German retailer Metro AG. How does this bolster their business ambitions? Find out.
SUCCESSION
Kotak > Manian > Kotak
The presence of Jay Kotak, who is in charge of Kotak Mahindra Bank's digital banking product 811, at an investor conference has set tongues wagging. Analysts are almost certain that Jay was being put through the paces before he took over the financial empire his father, Uday Kotak, built.
The path: While executive director KVS Manian is expected to be the immediate successor of Uday at the end of his term in December 2023, Jay is likely to take over after him. Founded in 2003, Kotak Mahindra is the first NBFC in India to convert to a bank. It is now India's third largest private bank with a market capitalisation of nearly $50 billion.
History: Here is a short history of how Uday Kotak, an aspiring cricketer and sitar player, became a banker.
COMMODITIES
Climate Change Beats Indian Mangoes To A Pulp
What do Malihabad, Devgad, Muthalamada, and Chittoor have in common? They are epicentres of some of India's best-known mango varieties. They've also suffered extraordinary drops in yields as heatwaves and unseasonal, torrential rains threaten India's most prized fruit.
Pan aam: Mango growers in Malihabad and the rest of Uttar Pradesh are reeling from a 70% hit in Dussehri production due to this year's heatwave, which damaged mango flowers. Devgad, ground zero of the princely Alphonso mango, suffered a 25%-40% dip in output. Orchards in Muthalamada, Kerala yielded just 10% compared to previous years. Andhra Pradesh and Telangana—home to Banganapalle, Suvarna Rekha, and several varieties—reported just 30%-50% of their average yields.
The Signal
Climate change claimed 50% of production in Pakistan too, forcing the country to slash mango export targets. While the 2022 heatwave is responsible for mango wipeouts in Pakistan and north India, inclement rains battered orchards down south.
If unaffordability (Alphonso boxes are retailing for ₹2,000-₹5,000) doesn't drive home the gravity of the situation, consider that climate disturbances are changing the sex ratio of mango flowers. The fewer the female and hermaphrodite flowers vis-à-vis male ones, the dimmer the chances of pollination and fruiting.
And it's not just mangoes. Watermelon, cashew, jeera, and wheat yields all tanked this year due to climate change. Indians already grapple with inflation and malnutrition; a food crisis is something the world, leave alone India, cannot afford now–or at any time in the future.
🎧 Climate change has eaten your mangoes. Tune in.
AVIATION
Tata Eyes A Bigger Pie In The Sky
It was a foregone conclusion that once the Tatas bagged Air India, the group would consolidate its aviation business currently managed through Vistara, AirAsia India, and the newly acquired national carrier. Reports suggest that Air India and Vistara, which has lately been facing heat from flyers for bad service, will merge by the end of 2023.
Point man: The clearest hint came when Singapore Airlines veteran and former CEO of its low-cost unit Scoot, Campbell Wilson, was hired to head Air India, which will likely buy out Malaysian AirAsia's stake from the eponymous Indian joint venture.
While the pandemic has laid low quite a few airlines, it has fuelled an airline startup boom, including Akasa and Jet Airways 2.0 in India.
MONEY
Fakes Gain Currency In Post-Demonetisation India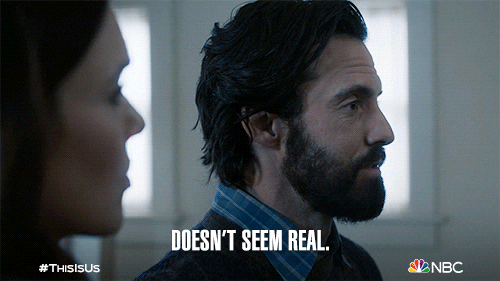 The official test results of demonetisation are finally here. An RBI report has found that counterfeit ₹500 and ₹2,000 notes flourished in the five-and-a-half years since the Modi government demonetised (the older) ₹500 and ₹1,000 banknotes to curtail the shadow economy and encourage digital transactions. As if the move's devastating economic impact wasn't enough, its very raison d'être is now in question.
Across denominations: The number of fake ₹500 notes rose by 102% over the last year, while fake ₹2,000 notes jumped by 55%. It's not just the high-value denominations though. Counterfeit ₹10, ₹20, and ₹200 notes have increased by 12-16.5%. Additionally, demand for the ₹2,000 note is shrinking and ATMs are being recalibrated to issue more ₹500 and ₹1,000 notes, leading to rumours of them being phased out.
FYI
Oil on fire: Crude oil prices shot past $120 a barrel as global demand for fuel picked up and supply at key hubs remained tight.
Probe on: The investigation into alleged financial fraud that began with Xiaomi has ensnared more Indian units of Chinese companies, including ZTE Communications and mobile phone maker Vivo.
Tech wreck: Gaming Unicorn Mobile Premier League has laid off 100 employees, and pulled out of Indonesia. Edtech startup FrontRow has fired 145 full-time and part-time employees to improve its runway.
BFD: Sharechat has raised $300 million from Google, Times Group and Temasek, valuing the company at over $5 billion. Quite a feat in the current market.
No fuel: Sri Lanka is asking airlines to fill up their fuel tanks outside the country as it struggles with shortages, including of aviation fuel.
Booked: The Enforcement Directorate has arrested Delhi health minister Satyendra Jain for alleged money laundering.
Bad press: According to a report by Human Rights Watch, 164 educational apps tracked kids' data with third-party advertisers. Khan Academy, Smart Q, Top Parent, and government-run app Diksha were named in the report.
FWIW
Lessons learnt: In 2010, an entertainment editor tweeted that he'd eat a shoe if Top Gun 2 ever released. Well, Murphy's Law got to work, and the sequel saw the light of the day. He kept his word, ate a shoe, and survived a tummy ache. Next, he believes the world won't see a Top Gun 3, but he isn't willing to place his bets.
WeScam? WeWork's former CEO and grift king Adam Neumann is back in a brand new avatar. He wants to build a blockchain-based carbon offset project into crypto tokens to fight climate change. His company statement has all the buzzwords but it's unclear how they intend to go about it. Venture capital firm Andreessen Horowitz is convinced.
Frog counting machine: As efforts are made to stay focused on climate change, some experts are advocating for a similarly-coordinated, global push to preserve biodiversity. As scientists mainly point at frogs as environmental indicators, accounting firm EY is willing to give $10,000 to a team which develops an AI-based frog-counting tool.
Want to advertise with us? We'd love to hear from you.
Write to us here for feedback on The Signal.