Discover more from The Signal
The Signal is a daily curated newsletter that helps you understand the latest developments in business, tech, finance, economy, and policy with sharp analysis and crisp insights thats fun to read arriving at 8AM daily in your inbox.
Over 81,000 subscribers
The many misses of Shark Tank India
Starring zero callbacks, conflict of interest and rehearsed pitches
Good morning! A big hello to readers who signed up this week. Welcome to The Intersection, The Signal's weekend edition. This weekend we look at everything that went wrong with Shark Tank India. Also in today's edition: we have curated the best weekend reads for you.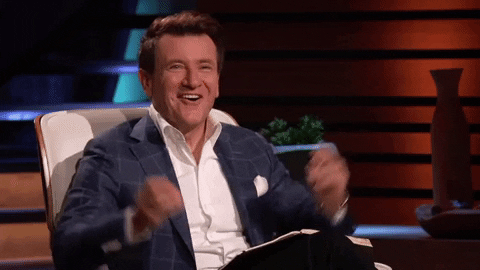 For Arushi Sachdeva, December 2021 was the winter of discontent.
Just a month prior, she'd been shortlisted as a finalist on Shark Tank India. The Delhi-based co-founder of Dohful Cookies was over the moon. As an ardent fan of the US business reality series Shark Tank, she couldn't wait to pitch her direct-to-consumer (D2C) venture on the Indian version of the show. 'Finalists', in Shark Tank India parlance, are those who proceed to the studio round and get to pitch in front of 'sharks', who decide whether or not they'll invest in the company being pitched.
But the call never came.
Sachdeva waited anxiously for a confirmation call to fly to Mumbai to tape for the show. Days turned into weeks. She then took matters into her own hands and dialled a StudioNxt executive, the production house running the show for Sony Entertainment Television.
"I asked her point-blank: "When is the shoot happening?"," she told The Intersection.
""Please try again next year"," she recalls the production executive saying. "There was no context or subtext. And she [the executive] just kept saying this ten times," Sachdeva adds.
Stories like Sachdeva's never made it to the columns, memes, and tweets that showcase Shark Tank India as one of India's few impactful reality series. It's now credited with giving the startup ecosystem a primetime veneer and introducing terms such as 'run rate', 'equity', 'turnover', and 'bootstrapped' into the homes of millions of Indians.
The show couldn't have been timed any better either: there's an unending liquidity glut in the market, increasing risk appetite among investors willing to spread their bets, and a new class of entrepreneurs unafraid of setbacks. The hype, as they say, is real. Take this week alone, when three unicorns were birthed. That's all the good part.
Beyond what's televised, there's a different Shark Tank India story too. One that brings into question some deals signed in the absence of prior disclosure, which is due diligence 101.
The Intersection spoke to a wide range of people to bring you that side of the story, including startups that secured funding on Shark Tank India, finalists, the ones who didn't make it, and other professionals from the wider startup ecosystem. We also reached out to three 'sharks', who either did not respond or were unavailable for comment.
The Curious Case of VCats
Chances are you haven't heard of Venture Catalysts, also known as 'VCats' in the startup community. Set up in 2016 and loosely-modelled after YCombinator, Venture Catalysts calls itself India's first "integrated incubator". It also invested early (it usually writes $250k-$1 million cheques) in startups such as Fynd (acquired by Jio), Supr (acquired by Swiggy), Beardo, and PeeSafe, to name a few. 
It was also the single largest angel investor in the now troubled fintech company, BharatPe, netting 80x returns when the company raised its Series D round at a $900 million valuation last year. In the first five months of 2021 alone, the VCats fund closed 47 deals.
With both momentum and track record on its side, Sony Entertainment Television and its production arm StudioNxt announced that they'd appointed Venture Catalysts as their "exclusive startup ecosystem advisor." A press release quoted VCats cofounder Anuj Golechha stating, "We are extremely delighted to have partnered for the show as Startup Ecosystem Advisor to provide our deep expertise in entrepreneurship and building business to make the show a great success." 
So far so good, right?
But there's a problem–two potential cases of conflict of interest, as highlighted by several participants on the show, and independently verified by The Intersection.
Conflict 1: Three Venture Catalysts' portfolio companies securing funding on the show.
The companies in question are D2C company Tagz Foods, IOT (internet of things) startup Team Altor and Sunfox Tech. All three, at various times over the last two years, received funding from Venture Catalysts.
At no point in the show was this information divulged. 
In the episode featuring Tagz Foods, a 'shark' (boAt promoter Aman Gupta) asked its founder who'd invested in the company. But the final edit doesn't reveal that Venture Catalysts led a pre-Series A round in Tagz. 
Ditto for Team Altor, whose prior funding round was never disclosed. What was unsaid is that Team Altor, the Kolkata-based smart helmet company, had closed a pre-seed funding round in August 2021, again with participation from Venture Catalysts, following a prior round in February 2020.
Then there's Sunfox Technologies, the Dehradun-based medtech startup that bagged an "all shark" ₹1 crore deal for its matchbox-sized portable ECG device. Sunfox is also a VCats portfolio company. Venture Catalysts invested in the company in October 2021, which is roughly around the same time Shark Tank India episodes were being shot.
While the sharks from time to time recused themselves off deals in spaces they'd invested in a similar product, no such disclosure was put about companies funded prior by the startup ecosystem advisor to the show.
Conflict 2: A man named Ravi Ranjan.
As per his LinkedIn profile, Ranjan is a Kolkata-based startup evangelist and founder of Velocity1, a business advisory company. But beyond that, the former NASSCOM employee is also listed as a consultant with Venture Catalysts. 
When the venture capital fund was appointed ecosystem advisors to Shark Tank India, Ranjan became its leading, behind-the-scenes face. As the project lead for the show—on behalf of VCats—Ranjan was responsible for curating the shortlisted startups and maybe even the so-called sharks. The latter was tweeted about by Kaushik Mukherjee, who is the co-founder of Sugar Cosmetics. Mukherjee's wife and fellow Sugar Cosmetics co-founder Vineeta Singh was a shark on the show. 
This is where things get fuzzy. While Ranjan's involvement in the show doesn't raise immediate concerns, his posts on LinkedIn do. "Another wonderful startup from our portfolio," he wrote when Sunfox bagged the all-shark deal. The question here is who was Ranjan rooting for? After all, Venture Catalysts, as outlined above, was an investor in the company. Ranjan's post is now edited and no longer contains the words "from our portfolio."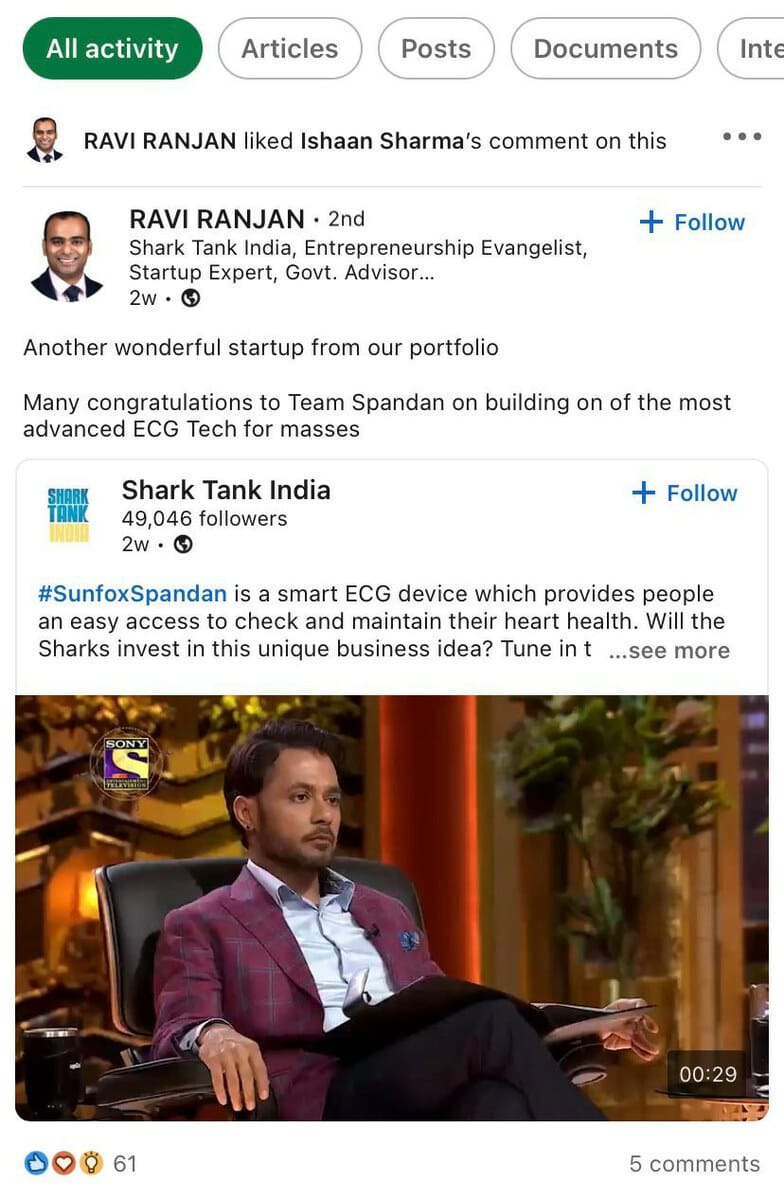 Ditto with Team Altor, where Ranjan was a mentor. He wrote, "I have had the privilege of mentoring and guiding them from their early days, when everything looked vague…"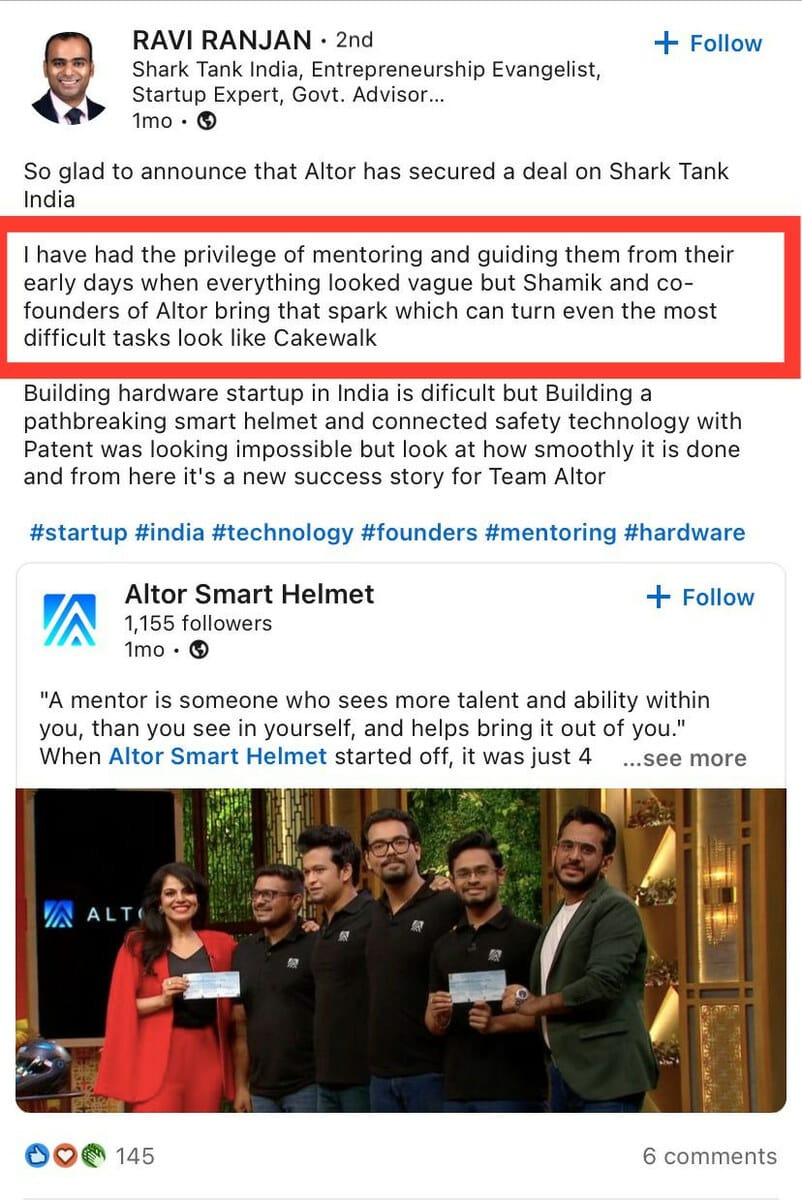 "If this isn't a conflict of interest, I don't know what is," says a Shark Tank India finalist. He requests anonymity since finalists are contracted not to speak to the media.
To sum up, here's what it looks like: the project lead of a show responsible for curating the startups is rooting for portfolio companies in a fund where he is a consultant and has mentored one that managed to secure funding.
That's not a good look.
The brazen conflict of interest, about which The Intersection received no response, is another matter altogether. The Intersection sent detailed questionnaires to Venture Catalysts, Ranjan, and Sony Entertainment Television. At the time of publishing, they did not respond.
Pushed for cash
For Delhi-based Oshina Hans, who's the director of handcrafted vegan leather brand ModernMyth, the Shark Tank India experience was a mixed bag. Her fifteen minutes of airtime translated into 200x sales and attracted the attention of platforms and Thrasio-clones. 
But her experience wasn't pleasant. For one, Hans reveals that show producers advised her to rehearse her pitch–specifically, to not ask for more than ₹1 crore. That's an issue, because the show's rules and regulations do not specify any cap on funding asks.
"Everyone in our batch was told to not ask for more than ₹1 crore. This happened after we'd arrived on set for rehearsals," she tells The Intersection. Hans eventually settled for an ask of ₹75 lakh for 10% equity in ModernMyth, which she feels completely devalues the company. Her original ask prior to the shoot was around ₹5 crore; but she defends this by citing her annual sales numbers, which round off to ₹2.5 crore.
There's more. In the days after her episode aired, Hans was trolled on Instagram. That continues to date. "I have been incessantly abused by 14-and 15-year-olds, with stuff like "kitna ch***** ladki hai" or "g*** maraane aa gaye hai. All this because of just one person," says Hans. One of the sharks had ridiculed her product and even probed into her personal life, particularly the fact that she's in a long-term relationship with her co-founder and partner, but unmarried. The crassness of what transpired isn't lost on those of us now familiar with this shark's behaviour.
There's a line between being a tough nut to crack as a judge, and smack-talking for TRPs. "We are entrepreneurs in our own right. If you don't want to fund us, then don't. But don't humiliate us," she concludes.
Hitting it big
Manas Madhu of Kerala-based Beyond Snack was in the middle of a fundraise when he spotted an ad for Shark Tank India in The Economic Times. His was one among the 67 startups that got funded, with ₹50 lakh for 2.5% equity from Aman Gupta and Ashneer Grover. Beyond Snack, which started with jackfruit-based snacks, now specialises in packaged Kerala banana chips.
"We saw it as an interim or bridge round that would turbocharge our marketing," Madhu says over the phone. Beyond Snack has already deployed the funds received to partner with 3,000 retailers and scale in Mumbai. He now wants to replicate the model across Maharashtra, Gujarat, and north India. Madhu adds that Grover and Gupta oversaw the month-long due diligence process.
Bengaluru-based Jayanti Bhattacharya too had a positive experience. Her Indian Institute of Bangalore (IIM-B) incubated startup India Hemp & Co. was a finalist and also among the few that turned down an offer. 
Bhattacharya's takeaways were more about the reach of the channel. "It was a massive platform for hemp, and our pitch has benefitted the entire industry. Hemp is now mainstream, so much so that we have doctors and medical professionals reaching out to us," she says. India Hemp & Co. has seen an uptick in orders post the episode and a claimed 300x growth. 
But lucking out is one thing, and getting a fair deal is another. Take Angad Talwar of skincare brand CosIQ, which got funding of ₹50 lakh for a 25% stake from Shaadi.com CEO Anupam Mittal and Sugar Cosmetics co-founder Vineeta Singh. In his Reddit AMA, Talwar conceded that the deal was a "sharky" one.
"Sharky" is an apt descriptor for the way the show was run, too. Between ghosting finalists and making entrepreneurs rehearse pitches, Shark Tank India has a long way to go before it meets standards set by its US counterpart.
Looking for a CRM tool? Bigin here!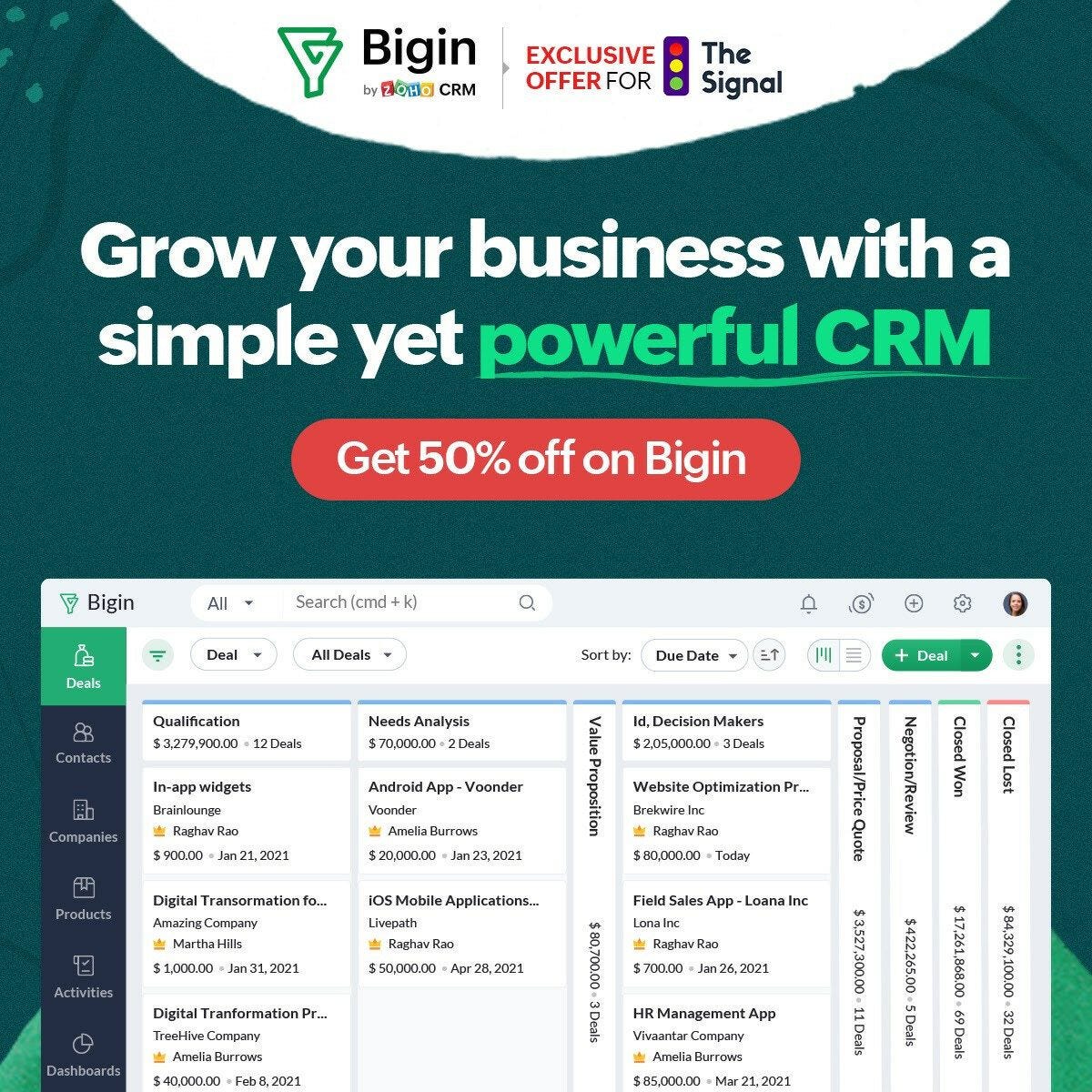 Running a business is no easy feat. It's hours, days, and months of constantly building your venture from ground zero. But, there is a way to work smarter, and harder. 
We get it: It's easy to miss that call because you didn't have a reminder. Or when you can't find that *one* email because you're now at sea. 
Yeah, we've been there too. There is a simpler way to manage business. 
We made the change and it's time for you to Bigin. Built for small businesses, Bigin brings the best of Zoho's power-packed CRM in a simple and easy-to-use interface.
For just ₹400/month per user, Bigin assembles your entire sales pipeline under one roof: from unified communication (phone and email) to reminders, to analytics and performance, to automating daily tasks to make that lead a happy customer. 
Do this and much more, all on the go. 
It gets better: The Signal readers get 50% off upto ₹7,500 on an annual purchase of Bigin. Don't wait, Bigin here.
ICYMI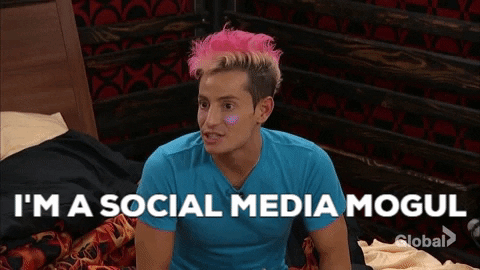 Leakgate Scientist: Even as it has been two years since Covid-19 was discovered; conspiracy theories haven't ruled out the possibility of the virus being leaked from a lab in Wuhan, China. Amidst this chaos, Chinese virologist Shi Zhengli stands tall. Involved in research pertaining to SARS-CoV and its possible mutations, this deep-dive takes a look into Shi's works and her consistent effort to quash any misgivings around the virus being man-made. 
Culinary Emergency: Can you think of sushi without wasabi? The unmissable Japanese condiment is facing a crisis of sorts with increasing risks of global warming, demographic decline and neglected forests. This story looks at the declining production of wasabi and how the future generation's disinterest in carrying forward this crop's legacy is a threat to its survival. 
Tinseltown Influencers: What is the best way to change people's perceptions? Take the film route to charm them, like China has. Over the past 10-15 years, China has sent dozens of officials to Hollywood in an attempt to influence directors and producers. Beijing deepened the efforts with flush funding. A book examines this intimate relationship between America and China even closer. 
AI/ML Translator: For linguists yearning to decipher the Indus script of the Harappan Civilisation, there seems to be light at the end of the tunnel. After years of research, there seems to be a possibility that artificial intelligence and machine learning programmes will be able to crack the code. This article examines whether there will be realistic deciphering and if AI/ML can bridge the symbolism barrier. 
Climate Anxiety: Do you feel guilty getting e-commerce orders wrapped in multiple plastic packages? You aren't alone. With weather-related vagaries wreaking havoc across the world, climate change anxiety has become mainstream. This piece throws light on this emerging mental-health condition and how therapists are gearing up to handle the matter. 
FB's Sole Alt: Giving in to pressure, Facebook (now Meta) was forced to remove far-right supporters from its platform during the January 6 attack on the US Capitol. Instead of sitting quiet, the extremists joined its biggest rival Telegram. Since then there has been no looking back. Believers of all political groups have made this platform their messaging destination. This investigation pieces together into the workings of Telegram and raises questions on its supposed 'privacy' claims. 
— By M Saraswathy
Want to advertise with us? We'd love to hear from you.
Write to us here for feedback on The Signal.