Discover more from The Signal
The Signal is a daily curated newsletter that helps you understand the latest developments in business, tech, finance, economy, and policy with sharp analysis and crisp insights thats fun to read arriving at 8AM daily in your inbox.
Over 81,000 subscribers
Konnichiwa, Bangladesh
Also in today's edition: Space bar for Indian telcos; America's AI edge over China; Reliance's trust-worthy moves; Big Oil may get bigger
Good morning! Not too long ago, it was reported that India is scouting for low-profile Pegasus clones ever since the surveillance software became too infamous for its own good. QuaDream is one of the bidder-hopefuls looking for a spyware contract with the Indian government. Unfortunately for both, internet watchdog Citizen Lab and Microsoft have blown QuaDream's cover. Their joint research reveals that QuaDream was installed on iOS (iPhone) devices of journalists and opposition figures across at least 10 countries. This now whittles India's "low-profile" candidates down to Cognyte, Predator, and other unknowns. If you ask us, we'd rather a democratically-elected government do more important things than snoop on its citizens.
Today's edition also features pieces by Soumya Gupta, Julie Koshy Sam, and Srijonee Bhattacharjee.
If you enjoy reading us, why not give us a follow at @thesignaldotco on Twitter and Instagram.
The Market Signal*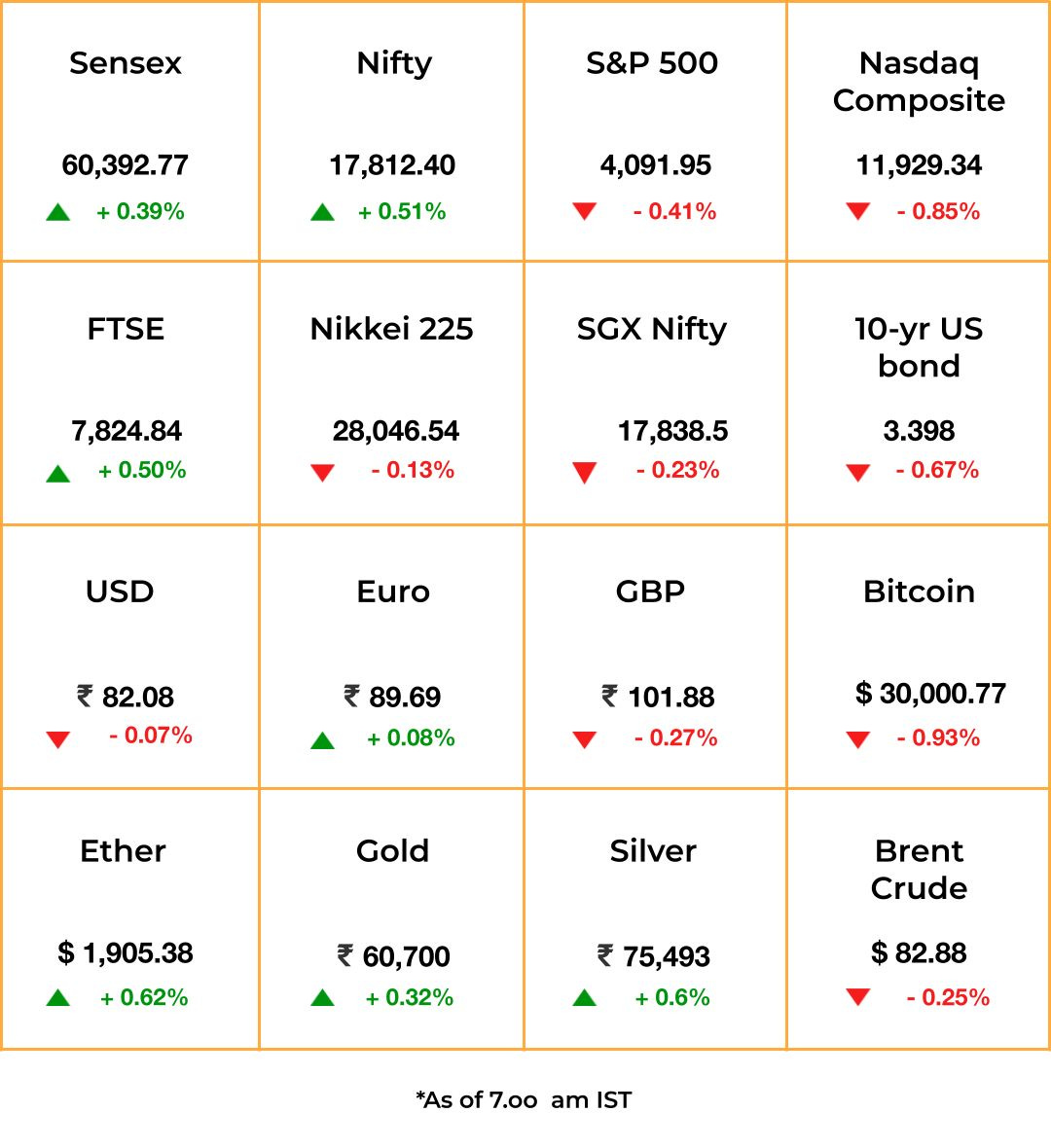 Stocks and Economy: Taking cues from US and Asian peers, Indian equities are seen cutting short an eight-day winning streak.
Minutes of the Federal Reserve's last meeting led investors to believe that even the significant moderation in inflation in March would not dissuade it from raising rates by 25 bps in May.
The central bank has kept investors guessing on further hikes. Despite its internal assessments showing a "mild recession" later in the year, members' continue to hint at hikes.
Inflation at home also eased – no surprises there – and that should keep the RBI from raising rates for now.
TCS's revenue and bottomline fell short of expectations but with its order book at all-time high, an optimistic outlook should keep stocks supported.
NEIGHBOURHOOD
Delhi-Tokyo
Bhai Bhai
The development of Bangladesh's first deep sea port in Matarbari has given India and Japan reason to celebrate. A facility that was to be built by China, scrapped years ago upon New Delhi's insistence, is being revived with Tokyo's backing, Nikkei Asia reports. Due for completion in 2027, the Matarbari project will take a significant load off Chattogram (Chittagong), a key port for northeast India.
What's in it for Japan?: Geostrategic advantage over its rival in the South China Sea. Bangladesh doesn't just have cordial relations with India—and both have stability in an otherwise economically-distraught region—but also accounts for ~20% of Japan's yen loans. Tokyo sees the Bay of Bengal as a critical gateway to South and Southeast Asia, and for oil, iron ore, and garment trade.
What's in it for India?: A chess move against China. Although both countries are jostling to develop Bangladesh's second-largest port.
A MESSAGE FROM OUR PARTNER
Fast And Easy Compliance
Demonstrating a strong security and compliance posture has increasingly become a prerequisite to doing business across many industries.
A SOC 2 report, for most companies, provides the necessary validation that customers require; but achieving SOC 2 has historically been a time-consuming and expensive process.
Secureframe's platform, through intuitive workflows and automated evidence collection via one-click integrations, backed by a support team of industry experts; will let you obtain a SOC 2 report in weeks, without requiring a heavy investment of your time or team's resources.
Schedule a personalised demo.
TELECOM
Calling Space
India's Department of Telecommunications (DoT) and telecom regulator TRAI are wondering how to fix prices for space spectrum. Telcos want spectrum auctioned, but large satellite companies like Sunil Mittal's OneWeb want the government to fix prices, as is the norm.
Pass-the-parcel: The DoT and TRAI have been working this out for more than 18 months, per Business Standard. Last December, the government was going to go with an auction. TRAI is also unsure what mechanism it should use to fix space spectrum prices.
Internet for all: Space communication can help bring crucial internet service to remote and rural regions with poor connectivity. But if an auction gets intense, spectrum prices could go up. Naturally, this would make satellite-based internet expensive, defeating the very purpose of providing cheap reliable connectivity to all.
ARTIFICIAL INTELLIGENCE
Eagle-1, Dragon-0…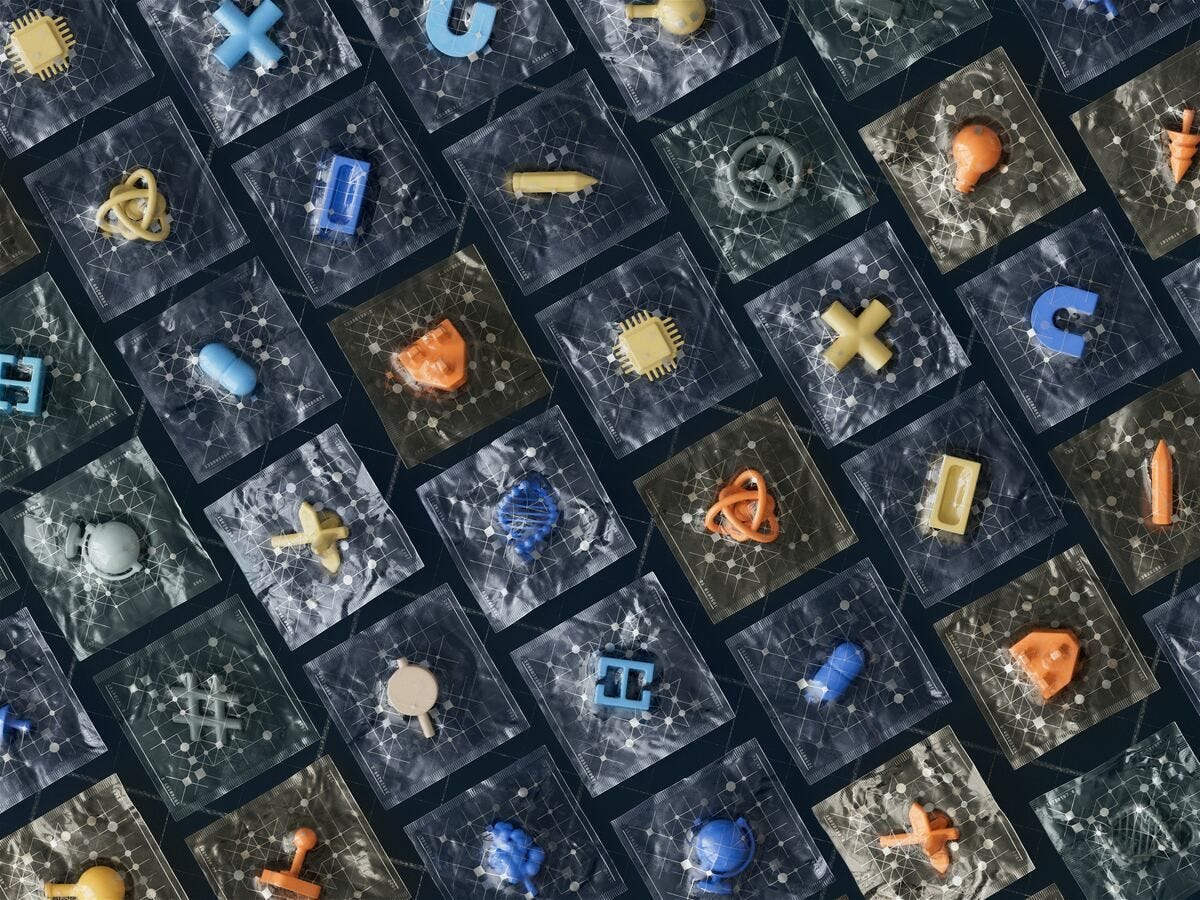 Photo credit: DeepMind/Unsplash
…at least when it comes to this stage of the AI arms race.
AI chatbots are mushrooming faster than you can say "large language model". Not just in the US—home to OpenAI's ChatGPT, Google's Bard, Anthropic's Claude, and more—but also in China. In January, we'd told you about AI's critical role in the Cold War between Washington and Beijing.
On Tuesday, China's top internet regulator, the Cyberspace Administration of China (CAC), released draft AI rules in line with Beijing's censorship-first morality clauses. In essence, AI content should not question/undermine the powers that be.
The Signal
The CAC also mandates identifying chatbot users, and holding AI operators liable for diverse, objective, and authentic training data (whatever that means in Xi Jinping's China). Such clauses come at a time when the country, fresh out of a tech crackdown, is witnessing an AI boom. The likes of Baidu (Ernie Bot), SenseTime (SenseChat), and Alibaba (Tongyi Qianwen) have released their models. But a prohibitive AI environment will limit their ability to scale as quickly as their American counterparts.
Beijing's AI approach—while in stark contrast to Washington's laissez-faire attitude (although not for long)—won't just result in alarmingly-biased end products, but dilute the quality of answers for staid questions. That's what limited/censored training data does. No wonder ChatGPT knows concrete is inedible, but Ernie Bot and Tongyi Qianwen do not. As MIT Technology Review notes: "it's a sobering reminder that Chinese AI companies and researchers still have a lot to catch up on".
🎧 The world's most popular plumber, Mario, is breaking records at the global box office. Also in today's edition: regulatory roadblocks may play spoilsport in China's AI race. Listen to The Signal Daily on Spotify, Apple Podcasts, Amazon Music, Google Podcasts, or wherever you get your podcasts.
CORPORATE
Worth A Trust
Reliance Retail is cashing out from its warehousing and logistics arm by hiving it off into an investment trust that could be owned privately by a slew of investors or listed on stock exchanges.
The group has set up Intelligent Supply Chain Investment Trust, which is an infrastructure investment trust or InvIT, to transfer its 33.6 million sq ft warehouse space and allied assets estimated to be worth $2.5 billion-$3 billion, The Economic Times reported. It had raised a cumulative ₹38,000 crore (~$4.6 billion) in 2019 by selling an oil pipeline and telecom towers to InvITs sponsored by Canadian investor Brookfield.
Unlocking value is almost a continuous process at Reliance Industries, with entities often merging and unmerging even as the investor turnstile keeps revolving. This restructuring will derisk the retail business and likely result in tax savings, too.
ENERGY
Texas Gushers In Play
Flush with windfall profits, the US oil industry is headed for consolidation. Leading the charge is Exxon, whose 2022 profit exceeded $55 billion. It has held talks with at least two shale oil producers, per The Wall Street Journal.
Moving market: Diggers are on the lookout for assets in West Texas and New Mexico, the most productive US oil fields, just when the global oil market is undergoing a radical transformation. OPEC+, the oil producers cartel led by Saudi Arabia, is refusing to toe the US line and regulating production to keep prices near $80-$90 per barrel. The US, which wants lower fuel prices for its citizens, has spent half its strategic oil reserves fighting price rise.
There is a window of a few years for oil producers to maximise profits as resistance to fossil fuels rises and countries rapidly shift to electric vehicles.  
FYI
Rest in peace: Keshub Mahindra, the chairman emeritus of Mahindra & Mahindra, passed away on Wednesday. Aged 99, he was India's oldest billionaire, with a net worth of $1.2 billion.
Holding on: Swiss lender UBS Group is considering retaining its acquiree Credit Suisse's India private banking unit. UBS exited India's private-wealth business in 2014, but the country is Credit Suisse's second-largest market after Switzerland.
Money in: Payments company PhonePe has bagged a fresh infusion of $100 million from private equity major General Atlantic as part of its $1 billion round.
Jio discount?: Apple is paying nearly as much rent—₹40 lakh ($48,700) per month—for its 8,400 sq ft store in Delhi's Select Citywalk mall as it is for a massive 20,000 sq ft space over three floors at the Jio World Drive mall in Mumbai.
Looking east: HDFC Bank has signed an agreement with the Export Import Bank of Korea for a credit line of $300 million to help raise foreign currency funds to lend to Korea-related businesses.
Say what? Twitter owner-CEO Elon Musk reckons the company is "roughly breaking even" after most of its advertisers "returned" to the platform. Musk also said he was unaware why Twitter took down content related to a BBC documentary critical of India's Prime Minister Narendra Modi.
No-go: Delivery workers associated with Zomato-owned Blinkit went on a strike in Delhi-NCR on Wednesday to protest against the reduced pay structure for deliveries. According to The Economic Times, the minimum fee is reduced from ₹25 to ₹15 per delivery.
THE DAILY DIGIT
$2.2 million
The amount a pair of Air Jordan sneakers worn by basketball star Michael Jordan in the 1998 NBA Finals (his "Last Dance" season) fetched at a Sotheby's auction, making it the most expensive sneakers ever sold. (Bloomberg) 
FWIW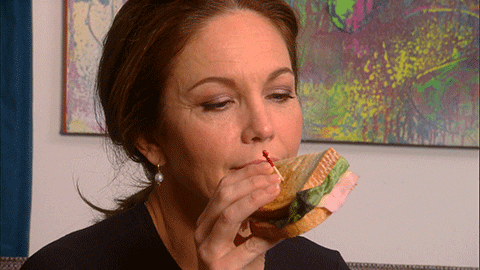 Grating: .. or indulgent, you decide. Even food isn't immune to our obsession with gold. The humble grilled cheese sandwich got an upgrade in 2014 when New York City's Serendipity3 introduced the world's most expensive sandwich. Back on the menu for National Grilled Cheese Sandwich Day, the over-the-top sandwich—worth $214—consists of French Pullman Champagne Bread, made with Dom Perignon Champagne. It is slathered with white truffle butter sourced from grass-fed cows 🙄 and the very rare Caciocavallo Podolico cheese. The sandwich is finally sliced diagonally, after which it is edged with edible gold flakes. A bit too extra, if you ask us. Our take: keep bling away from food.
Out of tune: We didn't expect Kanye West to come out with a Hey There Delilah version, but AI made our dreams come true. AI-generated music is, unsurprisingly, becoming a bone of contention among music corporations. Universal Music Group has instructed streaming platforms such as Spotify and Apple Music to remove AI-generated songs from its services and even stop developers from using music catalogues to train AI technology. It may be a bit rich for music companies to talk about ethics. Expect a stream of (moar) IP wars.
Wake up babe: … new pixelated graphic collection just dropped. This is not a glitch. Spanish fashion brand Loewe is out with an 8-bit pixel-themed clothing line. Of course, nostalgia doesn't come cheap. Initially debuted at the Paris Fashion Week last year, the collection includes a Minecraft-looking hoodie ($2,500), a purse ($3,400), a t-shirt ($1,850), and a denim skirt ($790). Microsoft better up its game. For now, we hope the knockoff merchants are taking notes.