Discover more from The Signal
The Signal is a daily curated newsletter that helps you understand the latest developments in business, tech, finance, economy, and policy with sharp analysis and crisp insights thats fun to read arriving at 8AM daily in your inbox.
Over 81,000 subscribers
MBAs need to cram again
Also in today's edition: Bike taxi business sputters,China losing momentum worries economists, Bitcoin gets an upgrade
Good morning! Amazon has been summoned to a police station in Madhya Pradesh. You see, a few people decided to use Amazon's logistics to ship marijuana across the country. These "sellers" listed the product as dry stevia leaves and reportedly sold $150,000 worth of product, Reuters reported. The police finally got to them. But now they have a question for Amazon; why couldn't the e-commerce company use the power of artificial intelligence to detect what was in the box? Why, indeed.
Btw, our podcast has been going strong for two months now. Tune in on your daily jog, drive to the office, or even as you WFH-ers have breakfast in bed. We promise it'll be music to your ears.
The Market Signal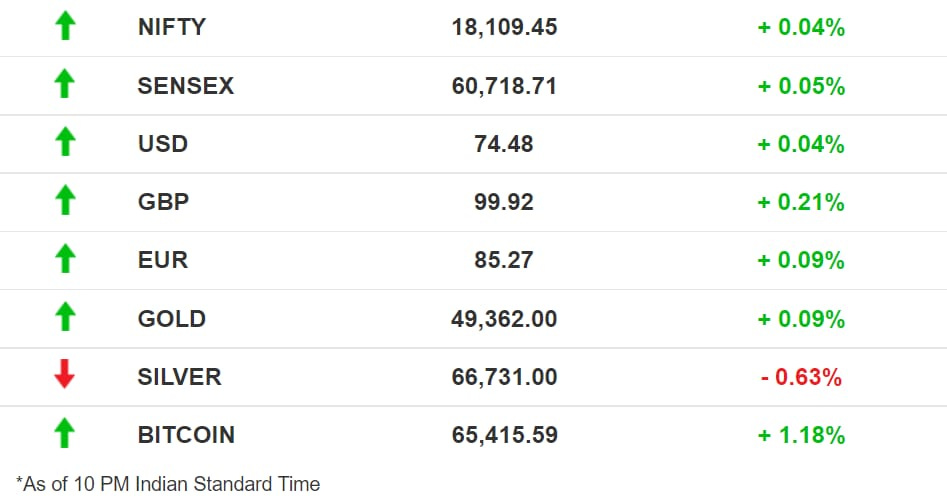 Stocks: After swinging between red and green in a narrow range, Indian benchmark indices closed trading for yesterday virtually flat. A spike in WPI (wholesale price index) in October to 12.54% - the seventh straight month it has registered double-digits - could mean investors remain cautious for now.
IPO boost: New listings, however, are by and large seeing heavy demand. Yesterday, microcrystalline cellulose manufacturer Sigachi saw its stock surge as much as 270% over its issue price of ₹163/share. PolicyBazaar also had a profitable debut, closing 23% higher than its listing price of ₹980/share.
YRF Heads The OTT Way
Aditya Chopra's Yash Raj Films (YRF) will spend ₹500 crore to set up its own OTT venture Yash Raj Entertainment.
Old wine, new bottle? YRF had previously launched Y Films which was basically uploading its films on YouTube. Now the Y Films website redirects to its channel. YRF is one of the richest Bollywood studios, which has produced super-hit movies such as DDLJ and Deewar. Actors and technicians vied to work for it. Until now.
There's Competition: It will compete with Ekta Kapoor's AltBalaji, Dharma Film's Dharmatic and Farhan Akhtar's Excel Entertainment which have also made forays into OTT. But the real competition will be from Netflix, Amazon and Disney Hotstar who have deep pockets. These global streamers have changed the way showbiz is conducted in Hollywood, upsetting the power balance and restructuring remunerations. YRF has a massive library but it will have to compete with global OTT platforms for talent and resources for new content. That will be its biggest challenge.
Woke Majors Top Bets at B-Schools
Once upon a time, finance and business majors were the top bets for MBA students. Today, it's environment, social entrepreneurship, and impact investing. From Wharton School of Business to Harvard Business School, premier institutes are offering more environment, social, and governance programs, and students are lapping it up.
Shifting trends: At the beginning of 2020, total sustainable investments were at $35.3 trillion, up 15% from 2018. This has opened new job postings with niche skill sets, such as understanding renewable project financing.
A leg up: As companies must deal with climate change risks, business schools are stepping up to provide students with the batons to face these needs. A lack of senior-level leaders in the field also means that fresh graduates have a higher chance of being recruited at senior levels and reasonable pay.
Rapido > Bounce+Vogo
Two-wheeler rental startups are trying to hit the road again. After acquiring Amazon-backed bus service, Shuttl, live bus-tracking app Chalo is in advanced talks to acquire scooter-rental startup Vogo.
Bike-taxi companies skidded off the roads during the pandemic with operations crimped or completely halted. Even though they are back, a lot has changed for them. Vogo's rivals are exploring new segments to keep the business going.
The Signal
Bounce and Rapido, the two popular bike-taxi startups, were badly hit by prolonged lockdowns. While Bounce laid off almost 80% of its workforce and its scooters remained parked during the pandemic, Rapido switched to delivering food and packages for other companies. As it did not own the bikes, it could relatively quickly pivot to delivery, shoring up revenues.
The two mobility companies are now headed in opposite directions. With the price of petrol remaining a business-killer, Bounce is shifting its fleet to electric scooters to save costs. Rapido has expanded its fleet by adding 500,000 auto-rickshaw drivers. Vogo has, meanwhile, decided to sell out.
Shoppers Save China's Economy
Retail consumers came to the economy's rescue in China. Beating forecasts, industrial output grew by 3.5% in October compared to last year while retail sales grew 4.9% amidst fresh Covid restrictions.
Sales shine: Shopping figures spiked during the National Day of China, which is the country's last major public holiday of the year. Sales beat the Reuters' poll of 3.5% and the September growth figure of 4.4%. Luxury goods sales also peaked during this month. This came in as good news since the energy crisis had led to economic slowdown since July.
Slippery gains? Economists are also pointing to panic-buying in October as a reason for better retail sales numbers. Analysts worry that the economy is losing momentum and could even affect global recovery. The slump in the real estate sector is another cause of concern, considering that it constitutes 25% of the country's GDP.
Bitcoin Gets A Touch-up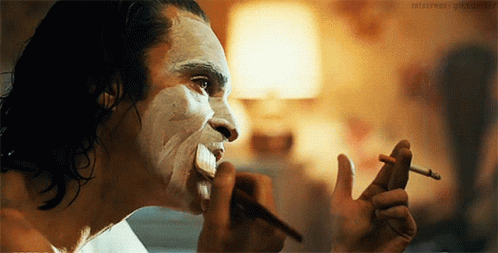 The world's most popular cryptocurrency, Bitcoin's blockchain went through an upgrade on Sunday night. It is expected to make transactions more private, secure, data light, and hence, cheaper.
Taproot: The upgrade, called Taproot, became active at 15 minutes past midnight on Sunday but had already been "locked-in" in June after nine out of 10 miners approved it. The intervening six months were time for miners and node operators to upgrade to Bitcoin Core 21.1 in which Taproot code, which incorporates all the historical technical innovations, is embedded. It may, however, take a long time to encompass the entire system as nodes and wallets are slow to make the upgrade.
Crypto meet: Meanwhile, the Reserve Bank of India, for the first time met cryptocurrency industry players, including some exchanges and a broker, a dialogue that should have begun a long time ago. One of the key points of discussion was the traceability of tokens and their flows into India. The RBI is worried cryptocurrency volumes can destabilize monetary policy. The discomfort is understandable.
BTW: The Karnataka Bitcoin scam trail is getting murkier.
What Else Made The Signal?
Think-tank tweaks: The government is looking to restructure its think-tank Niti Aayog to ensure that it plays a more proactive role in policy matters.
Tourists, welcome: India has opened its doors to fully-vaccinated tourists after a 20-month-shutdown amidst a dip in Covid-19 cases.
Cuppa woes: Supply-side constraints including weather-related vagaries and fertiliser costs have led to a steep rise in coffee prices globally to a seven-year-high.
Esop cheer: Employees at IPO-ing startups are richer by $5.2 billion via their employee stock options pool due to stellar stock market listings.
More funding: Fintech startup INDmoney is looking to raise $100 million in a new financing round led by existing investor Tiger Global Management that will take the valuation to $500 million.
New segment: Tata Consumer Products is acquiring 100% shares of Tata SmartFoodz Limited from Tata Industries for ₹395 crore in cash to get into the 'ready-to-eat' segment.
FWIW
New Hero Protagonist: Termination Shock, the new book by Neal Stephenson, the man who coined the word 'metaverse' in his 1992 novel Snow Crash, releases today. The new story is set in the backdrop of climate change. There is no katana-wielding hacker but there is a weird gun involved. It's a story of a maverick businessman who builds a massive gun that imitates a volcanic eruption to cool the atmosphere with sulphur dioxide.
Fixed it: You've heard of jailbroken iPhones, right? Ever heard of port-broken phones? Robotics engineering student Kenn Pillonel reverse-engineered Apple's Lightning connector to enable its USB Type-C port for charging and data. Pillonel's modified iPhone X 64 GB sold on eBay for a cool $86,001.
Trademark doom: Does Doomscroll sound like a cool name for a "progressive thrash metal band"? Dustin Mitchell, an operations guy at Amazon, thought so. And duly applied for a trademark. Not so fast, said lawyers of Id Software, the company that makes the hugely popular Doom games that Mitchell himself had played as a kid. Looks like that name might be doomed.
Want to advertise with us? We'd love to hear from you.
Write to us here for feedback on The Signal.