Discover more from The Signal
The Signal is a daily curated newsletter that helps you understand the latest developments in business, tech, finance, economy, and policy with sharp analysis and crisp insights thats fun to read arriving at 8AM daily in your inbox.
Over 81,000 subscribers
Mercedes is a loan wolf
Also in today's edition: Twitter pulls no punches; Netflix's ad headaches; Post-pandemic quitter's remorse; Indian F&B heads west
Good morning! Jeff Bezos, Tim Cook, Sundar Pichai, and Mark Zuckerberg signed an open letter urging American policymakers to include computer science in K-12 curriculums. The Verge reports that 500 signatories called for US schools to double as petri-dishes for Silicon Valley and beyond. That's fine and dandy, but maybe Big Tech should clean house first. You know, recognise unions, enforce pay equity, ditch anti-competitive practices… that kinda stuff.
The Market Signal* 
Stocks: US equities sank on news that prices rose more than expected in June. European markets traded lower as a reaction. Indian equities sagged ahead of the report. 
Early Asia: The SGX Nifty declined (-0.28%)  at 7.30 am India time. The Hang Seng Index (+0.17%) and Nikkei 225 (+0.58%) pushed ahead.
STREAMING
Ads May Subtract More From Netflix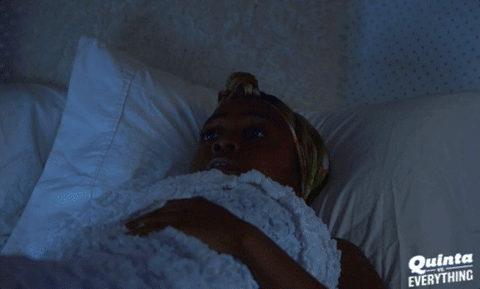 Netflix will team up with Microsoft for its ad-supported streaming strategy, a move that may prove costly for Netflix in the short term. That's because the streaming major has to re-evaluate existing contracts for show creation and licensing.
Details: Sony Pictures (Cobra Kai, The Crown), Universal (Russian Doll), and Warner Bros (You) produce some of Netflix's biggest hits, but existing agreements hinge on the streamer having commercial-free plans. Studios may now seek 15%-30% premiums to permit distribution on ad-supported tiers.
Contracts for older content such as Breaking Bad, Seinfeld, etc. have detailed profit-sharing specifications for ad-supported platforms. Netflix is already struggling to hold onto licensed shows; it may cede ground to prevent further depletion of these prized titles.
Reprieve: HBO Max may have bagged 108 Emmy nominations this year, but Netflix's multi-language push got major validation. Squid Game became the first foreign language show to be nominated in the 'Best Drama' category.
🎧 Netflix's ad strategy comes with its own set of challenges.
JOBS
Ruing The Great Resignation 
The pandemic-induced Great Resignation wasn't that revolutionary after all. A quarter of those who quit their jobs are feeling the pain, affirms a US job market report. 
Impetus: One of the main catalysts of quitter's remorse is resigning without a job in hand. About 40% of people surveyed said they were yet to find a new role. Those who quit also missed their former colleagues and job, and felt unfulfilled in their current workplaces. According to a study by tech firm UKG, one in five workers reverted to previous stints and became "boomerang employees". Looks like a good time for employers to court the top performers who got away. 
Then again: There's no end to tech layoffs. While Microsoft slashed 1,800 jobs, Tesla is gearing up to cut 229 jobs. Google too announced a hiring slowdown for the rest of 2022. 
ACCOUNTING FRAUD
Mercedes Is Smoking Under The Hood
There is a hole in Daimler Financial Services (DFS)—the Indian financing arm of Mercedes Benz—the size of which is still unknown publicly. The RBI recently fined the company ₹5 lakh for not reporting fraud on time. The small fine hides a big mess, Mint reported. 
Bad lending: The local unit of the German company hid defaults by customers and gave them personal loans to prevent non-repayment. Bad loans had climbed to 17.5% on a  ₹6,600 crore portfolio in FY21. 
The Signal
Mercedes Benz has captured over 40% of the high-end car market in India, with sales jumping 56% in the first half of 2022. It changed its strategy in 2021 by going directly to the customer. Dealers and franchise owners were asked to merely showcase the cars and polish the brand. The company would directly hold inventories and record sales, including financing, on its own books. The idea was to offer a single catalogue and uniform prices across the country.
Mercedes is the newest on a list of foreign companies to lean on creative accounting to prop up their books. Adidas landed in a soup when officials at its affiliate Reebok allegedly cooked its books. Snacks maker Mondelez reportedly created a phantom factory in Himachal Pradesh to evade tax. In almost all such cases, top leaders were involved and the fraud was spotted by successors when they moved on to another role.
🎧 Mercedes Benz is in the middle of a scandal. Find out deets.
TECH
Twitter Goes To War
Twitter is suing (pdf) Elon Musk in Delaware. Given the way this deal has gone, this can mean only one thing: more🍿.
Why?: Twitter wants to conclude Musk's $44 billion acquisition. To do so, it's relying on… his tweets, including the 💩 emoji he sent CEO Parag Agrawal. 
Tl;dr: The 241-page lawsuit claims Musk used the bot issue as an exit strategy after Tesla stock crashed post the acquisition announcement. Twitter added that: "Musk apparently believes that he… is free to change his mind, trash the company, disrupt its operations, destroy stockholder value, and walk away." It also wants the case to be a quickie: a four-day affair well before the "drop dead" period expires on October 24.
Advantage Twitter: Musk has to prove that his backtracking required either a "material adverse effect" or a breach of contract.
F&B
Indian Restaurateurs Head To The Wild, Wild West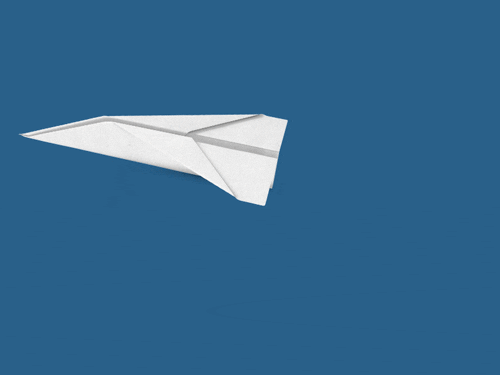 Indian cuisine, once stereotyped abroad as curry, is increasingly becoming a go-to for food lovers. Just a month ago, North Carolina-based restaurant Chai Pani, which serves affordable Indian street food, was named America's best restaurant.
Full plate: India's hospitality sector had to contend with post-pandemic labour shortages, but pent-up demand birthed new launches, expansions, and by extension, a need for more skilled hands both here and abroad.
In September 2021, Akasa Air co-founder Aditya Ghosh partnered with Anjan Chatterjee (of Oh! Calcutta fame) to launch Chourangi in London. Massive Restaurants, which owns brands such as Masala Library and Farzi Café, has a presence in nine countries; it'll now expand to 10 US cities within two years. First Fiddle, which owns Diablo and Flying Saucer, is Dubai-bound. Conversely, franchisees for big-ticket international chains are eyeing India.
FYI
Musical chairs: With Sri Lankan President Gotabaya Rajapaksa fleeing for the Maldives, Prime Minister Ranil Wickremesinghe is now the acting president. The new president is slated to be elected on July 20. 
Get in line: Come July 15, the government will dole out free Covid-19 booster doses for adults aged 18-59 years for the next 75 days. 
Prices on fire: Inflation in the US climbed to 9.1%, dashing any hopes of the Fed slowing down on rate hikes. Grocery prices in New York are up 11%. 
$=€: For the first time in two decades, the euro drew level with the US dollar as higher interest rates made the US an attractive destination.
Crosshairs: The Enforcement Directorate is investigating IndusInd Bank and a few other entities for alleged financial irregularities. 
Diverted: Europe might have banned Russian oil, but it's freely flowing to the Middle East. 
FWIW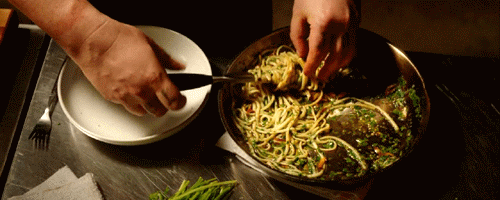 Feeling the heat: The drought in Italy—the worst in 70 years—is coming for pasta. Tomatoes and durum wheat, a staple used to make pasta, are hit. Production of olive oil is also under threat because of the scorching heat. What next? Locals are now waiting on a miracle.
Dangers of copypasta: Not all imitation is flattery. Facebook dragged a Bengaluru-based bakery named Facebake to court– and won. The Delhi HC has now banned the store from using facebook.in, any related addresses or trademarks that resemble anything Facebook. The owner is also expected to pay Meta ₹50,000 in damages. 
New note: Spotify has acquired Heardle, the Wordle-inspired music guessing game. The strategy may just work for the streaming giant, given that Heardle hit 41 million visits on the website. Spotify intends to keep it free… for now. 
Want to advertise with us? We'd love to hear from you.
Write to us here for feedback on The Signal.