Discover more from The Signal
The Signal is a daily curated newsletter that helps you understand the latest developments in business, tech, finance, economy, and policy with sharp analysis and crisp insights thats fun to read arriving at 8AM daily in your inbox.
Over 81,000 subscribers
Air India's Catch-22
Also in today's edition: Still tethered to China; Messi in Miami; Ads for Prime Video; Repo wrapup
Good morning! Welcome to Dating 101. There are red flags, there are green flags. Now, there are also beige flags. Users on TikTok are romanticising it, per The New York Times. Say what? Beige flags are essentially a behavioural quirk that doesn't fall squarely under either personality trait. Some could find it boring, or many others find it an opportunity to flex their partner. TBH, we are all for it in an increasingly black-and-white world. As long as beige flags aren't red flags in disguise.
The Signal is now on Telegram! We've launched a group — The Signal Forum — where we share what we're reading and listening through the day. Join us to be a part of the conversation!
Today's edition also features pieces by Roshni P. Nair, Dinesh Narayanan, Srijonee Bhattacharjee, and Julie Koshy Sam.
If you enjoy reading us, why not give us a follow at @thesignaldotco on Twitter and Instagram.
The Market Signal*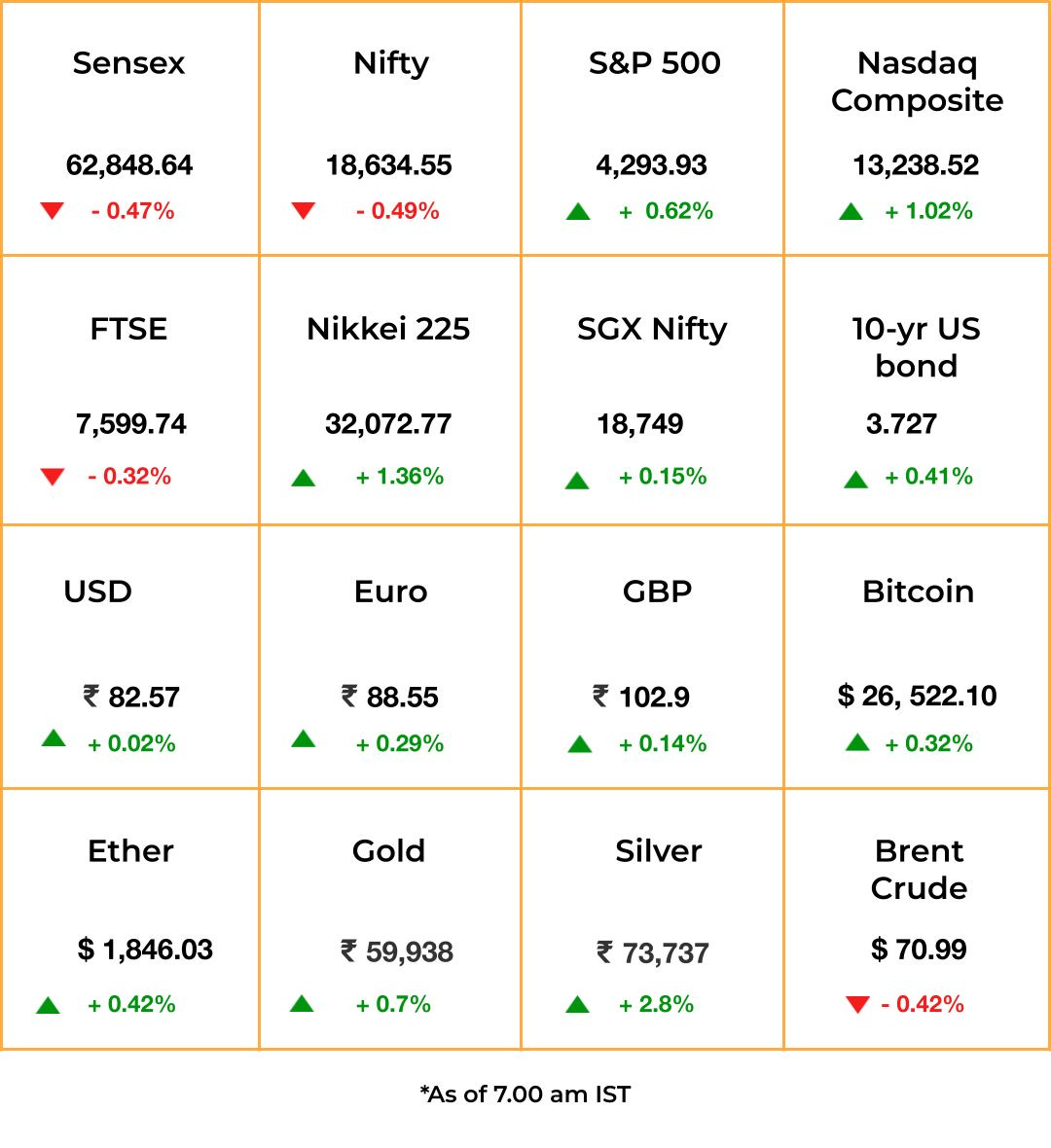 Stocks & economy: Indian equities may open strong today. US stocks picked up lost ground on hope that the surge in unemployment claims may stay the Fed's hand on rates next week. Riskier tech stocks fuelled the rise; but safer stocks with good dividend yields that had lost value may find favour again as the Fed wraps up this round of hikes.
The RBI, as largely expected, chose to not hike rates. Its commitment to see inflation down to its 4% target, put to rest any hopes for rate cuts this year.
The Nifty is still on track to clinch lifetime highs at a steady pace this month, analysts say.
Chinese inflation data due later today is expected to show a further fall. Oil prices, already under pressure due to poor demand prospects, took another hit as middle-eastern media reported advancement in nuclear talks between the US and Iran.
AVIATION
A Boon And A Bane
Western airlines are redrawing transcontinental routes to avoid flying over Russia in the wake of the Russia-Ukraine war. The result: carriers from "non-aligned" countries like India are gaining a cost-edge, ferrying passengers who want to avoid multiple connecting flights. Air India (AI), which is bullish on more international routes, is one such.
But there's a problem: Engineers from Western aerospace majors (Boeing, Airbus, GE, etc.) may not be able to service aircraft in Russia because of sanctions and ensuing retaliations. It took AI 39 hours to arrange another aircraft to fly the 232 passengers and crew out of Magadan, where the Delhi-San Francisco bound AI173 was diverted on June 6 because of an engine snag.
United Airlines chief Scott Kirby has warned about the risks posed to US citizens in aircraft flying over Russian airspace. Any measure to that end could dent the high-flying ambitions of airlines from non-aligned countries.
A MESSAGE FROM OUR PARTNER
Unlocking The Many Emotions Of Money
The money we have is finite, but the emotions it evokes are infinite. Happiness and joy, fear and anxiety, guilt and shame, envy, and jealousy are just some of the things we feel when it comes to money. And while we express some of these emotions with other things, it is different with money.
It's easy to talk about our new phone, holidays or a new home, but money? Not that easy. There is that awkwardness, a sense of not wanting to come across as money minded by talking about it. Yet we all want it, crave it, desire it. We secretly follow finfluencers and devour money-related books, yet we hesitate to openly discuss this vital aspect of our lives.
But why should we keep the emotions of money in the shadows? That's what Jupiter is here to help us do. Make it easy to manage, so we can talk about money.
So, Signal fam, tell us what money makes you feel. We want to hear about your unique relationship with the moolah. Be part of the #LetsTalkMoney movement on The Signal's Instagram. Let's embrace financial conversations with openness and honesty 💪🏼.
Let's get this conversation started
MANUFACTURING
Cart Before Horse
The ballyhoo over Apple, Samsung, etc. making in India and the Centre's various production-linked incentive (PLI) schemes glosses over a glaring problem: that we're more dependent than ever on raw materials—right down to metallic pins—and Chinese talent.
As Bloomberg underlines, Chinese imports in 2022 stood at $102 billion, double the combined imports from the US and UAE. The share of manufacturing in India's GDP dropped from 16% in 2015 to 13% despite the Modi government targeting 25% by 2025. In essence, our choice is between importing finished goods or raw materials. When it comes to the latter, India hasn't mastered the downstream yet.
For this to happen, it'll need knowledge and skills transfer from Chinese engineers and executives. But that's a reach because of India's visa restrictions for Chinese nationals. The result: expansion projects of Indian home appliance and contract manufacturing companies are being stalled or scrapped altogether.
BUSINESS OF SPORT
Lionel Messi's Coming American Odyssey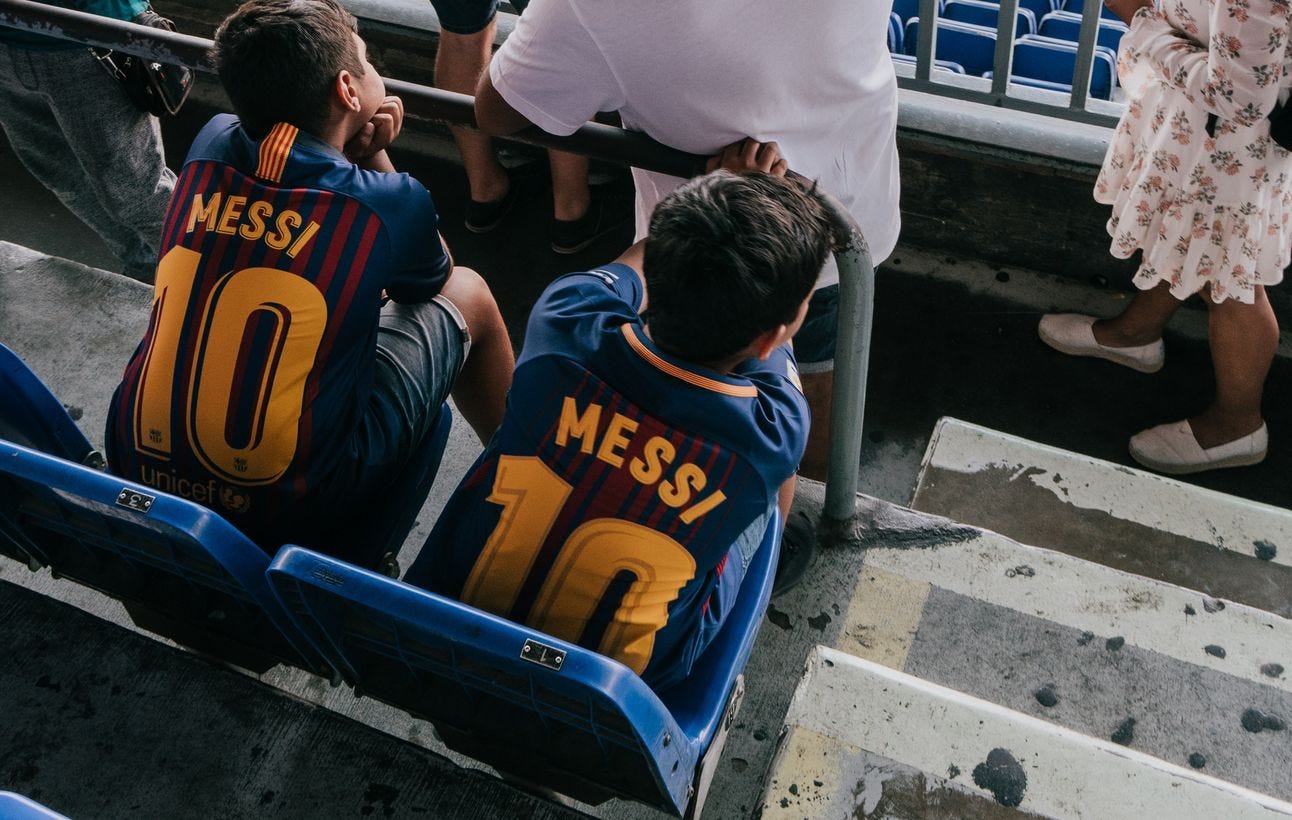 Photo by Dmitry Tomashek on Unsplash
In what is the biggest coup for Major League Soccer (MLS), World Cup winner Lionel Messi will be turning out in the blue and black of the David Beckham-owned Inter Miami next year.
Hola: Messi was a free agent after concluding his two-year-stint at Paris Saint Germain and was rumoured to make a sensational return to Barcelona or move to Saudi Arabia for a record salary. Both moves did not materialise.
The bucks: The Messi economy has already kicked in, sending ticket prices for the diminutive Argentine's July 21 debut soaring from $29 to $329, a whopping 1034% jump. Cue, an instant Instagram bump.
Joe Pompliano

@JoePompliano
Inter Miami CF has gained 4.2 million Instagram followers in the last 24 hours — and now has more followers than any NFL, MLB, NHL, or MLS team.
That's crazy 😳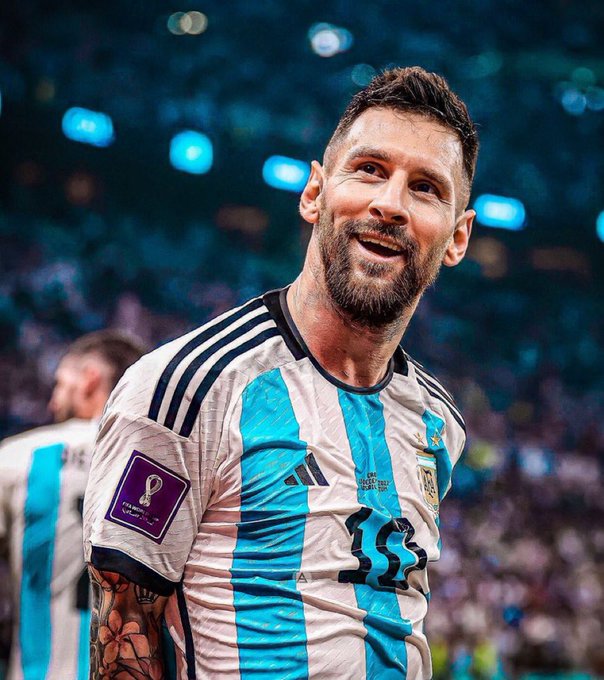 Jun 8, 2023
11.9K Likes   1.37K Retweets   201 Replies
The deals: WSJ reported that Apple and MLS have considered sharing a percentage of the revenue earned from new subscribers of the MLS Season Pass with Messi. Ditto for Adidas, which sponsors both Messi and the MLS, looking at a profit-sharing model.
The Signal
Messi's Miami arrival comes at a time when Saudi Arabia is making a deep-pocketed play to disrupt football (and sport), while European football is slowly losing its grip to sovereign wealth funds and international firms. Overnight, Messi could do what Beckham couldn't: take MLS global, especially into markets where he counts a god-like following.
And the MLS, much like Messi, is at the right place and at the right time. Why? The US is co-hosting the World Cup with Canada and Mexico in 2026. This also means that some of these US investors looking to Europe to boost their fortunes might slowly make a beeline to spread their bets back home.
🎧 Lionel Messi has moved to Inter-Miami, a part of Major League Soccer. Also in today's edition: we talk about the Sandesara brothers and their great escape. Listen to The Signal Daily on Spotify, Apple Podcasts, Amazon Music, Google Podcasts, or wherever you get your podcasts.
STREAMING
(Can't) Skip Ads
More incoming. Amazon Prime Video may introduce an ad-supported tier, The Wall Street Journal reported. Amazon's ads business (mostly e-commerce) grew to $37.7 billion in 2022 (pdf) even as it cut costs. Rival Netflix already has over 5 million users of its ad-supported plan.
Movie night: Despite heavy criticism, Universal Pictures began offering movies on demand for a higher price just days after their theatrical release. It's paying off. Universal has made over $1 billion in under three years from online movie rentals without hurting box office collections.
No dice: Indians still won't pay for music. Spotify India MD Amarjit Singh Batra says India contributes little to its paying subscribers base. His grouse is that Indians otherwise pay for "a lot of things". Spotify is slowly nudging them via its app.
MONETARY POLICY
Finger Firmly On Pause Button
The Reserve Bank of India is keeping the interest rate sword unsheathed even though it's not swinging it anymore. The central bank's rate setting panel unanimously voted to keep the repo rate unchanged at 6.5% but continues to watch how prices move.
The RBI wants to keep a tight leash on money in the system but 24X7 banking has changed the nature of liquidity management. For instance, a few weeks ago banks were borrowing from one another at rates higher than what the RBI was lending at but there were not many takers when the RBI offered liquidity support.
Food inflation: The central bank is still focussed on bringing consumer price inflation down to 4% but that will depend on rains. The government has raised support prices for cereals, pulses, oilseeds and cotton but economists believe it will not impact inflation if production stays high.
FYI
About time: The monsoon has finally hit Kerala, after a week-long delay. The India Meteorological Department forecasts that northwest India will see normal to below-normal rainfall this year.
No respite: Go First, which filed for voluntary insolvency in May, has extended flight cancellations from June 9 to June 12. Meanwhile, logistics provider Delhivery has moved NCLT, calling the airline's insolvency "fraudulent".
Trouble in paradise?: The Cyberspace Administration of China has released draft rules to crack down on regulate file sharing services such as Apple's AirDrop.
Coming soon: Meta has launched WhatsApp Channels, a Twitter-like feature that will allow users on the instant messaging app to send "broadcasts" to followers. Channels will first take off in Singapore and Colombia.
Yeesh: The shares of meme stock darling GameStop dropped 20% on Thursday after the sudden firing of CEO Matthew Furlong. The company, which will now be chaired by investor Ryan Cohen, has had five CEOs over the last five years.
Trump in trouble: A Miami court has charged former US President Donal Trump with illegally keeping secret government documents. He is the first President to be charged with a federal crime and may have to drop out of the 2024 presidential race.
Spy story: The White House and Cuba have called a sensational Wall Street Journal report that said China was paying billions of dollars to the island country to host a secret electronic eavesdropping base, inaccurate and fabricated respectively.
THE DAILY DIGIT
75%
The estimated group in the Hollywood film industry that has little expectations of the box office touching pre-pandemic highs at least in the next five years. (Variety)
FWIW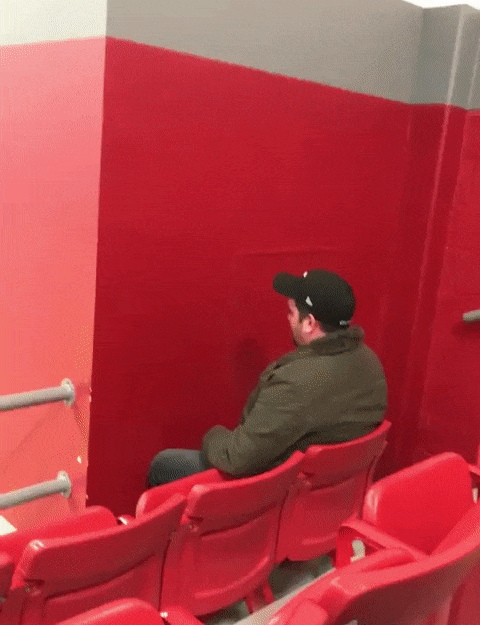 In your face: If you thought the economy class in an aeroplane was uncomfortable, wait till you hear about double-decker seats. Designer Alejandro Núñez Vincente proposed a prototype at the Aircraft Interiors Expo in Hamburg, Germany earlier this week. Thankfully, it won't be a reality since aeroplanes aren't equipped to deal with these designs. Adding more passengers (weight) to a plane also affects an aircraft's efficiency. On a tangent, Airbus already owns a patent. Just another reason why train or road travel reigns supreme.
No male required: Life finds a way. A female crocodile at a Costa Rica zoo has impregnated herself. What makes this special? The crocodile was in isolation for 16 years before she laid eggs. According to genetic analysis, the foetus possessed 99.9% identical DNA to her mother. To be fair, virgin births or parthenogenesis is also noticed in snakes, birds, fish, and lizards. This development hints at the fact that dinosaurs too could have been capable of similar feats. And this is how a crocodile revolution starts. 😶‍🌫️
Parental guidance required: Risque music could have no place in US workplaces. The US Court of Appeals for the Ninth Circuit announced that raunchy music falls under sexual discrimination. Zero points for guessing that rapper Eminem was cited as an artist whose offensive lyrics fell under misogynistic content. This incident came to light after a group of warehouse workers at S&S Activewear claimed sexually suggestive music was a regular feature at the workplace and complaints were often dismissed. With this, the court acknowledges that music can often pose veiled threats. TBH, we'd like to see the list of blacklisted artists. For kicks.