Discover more from The Signal
The Signal is a daily curated newsletter that helps you understand the latest developments in business, tech, finance, economy, and policy with sharp analysis and crisp insights thats fun to read arriving at 8AM daily in your inbox.
Over 81,000 subscribers
Meta creates a sticky situation
Also in today's edition: Return of the prodigal son; Hell of a note; He Ain't Heavy, He's My Brother; YouTube undercuts Amazon
Good morning! If you thought the Ambanis' flex ended with Beyoncé performing at Isha Ambani's pre-wedding bash, or with Zendaya and Gigi Hadid attending the grand opening of the Nita Mukesh Ambani Cultural Centre (NMACC), think again. India's richest family has succeeded in bringing Broadway to Bombay (yes, we know it's 'Mumbai', but sit this one out for the sake of alliteration). The Sound of Music, which premiered at the NMACC this month, is the first major Broadway show to come to India. Diamond box seats cost up to ₹42,500 ($510). Bloomberg says many in the 2,000-strong audience who watched the opening show were dressed in Burberry, Valentino, and Gucci. Even the NMACC elevator has its own flex: apparently, it's the "largest passenger elevator in the world".
The Signal is now on Telegram! We've launched a group — The Signal Forum — where we share what we're reading and listening through the day. Join us to be a part of the conversation!
Today's edition also features pieces by Soumya Gupta, Venkat Ananth, Srijonee Bhattacharjee, and Jaideep Vaidya.
If you enjoy reading us, why not give us a follow at @thesignaldotco on Twitter and Instagram.
The Market Signal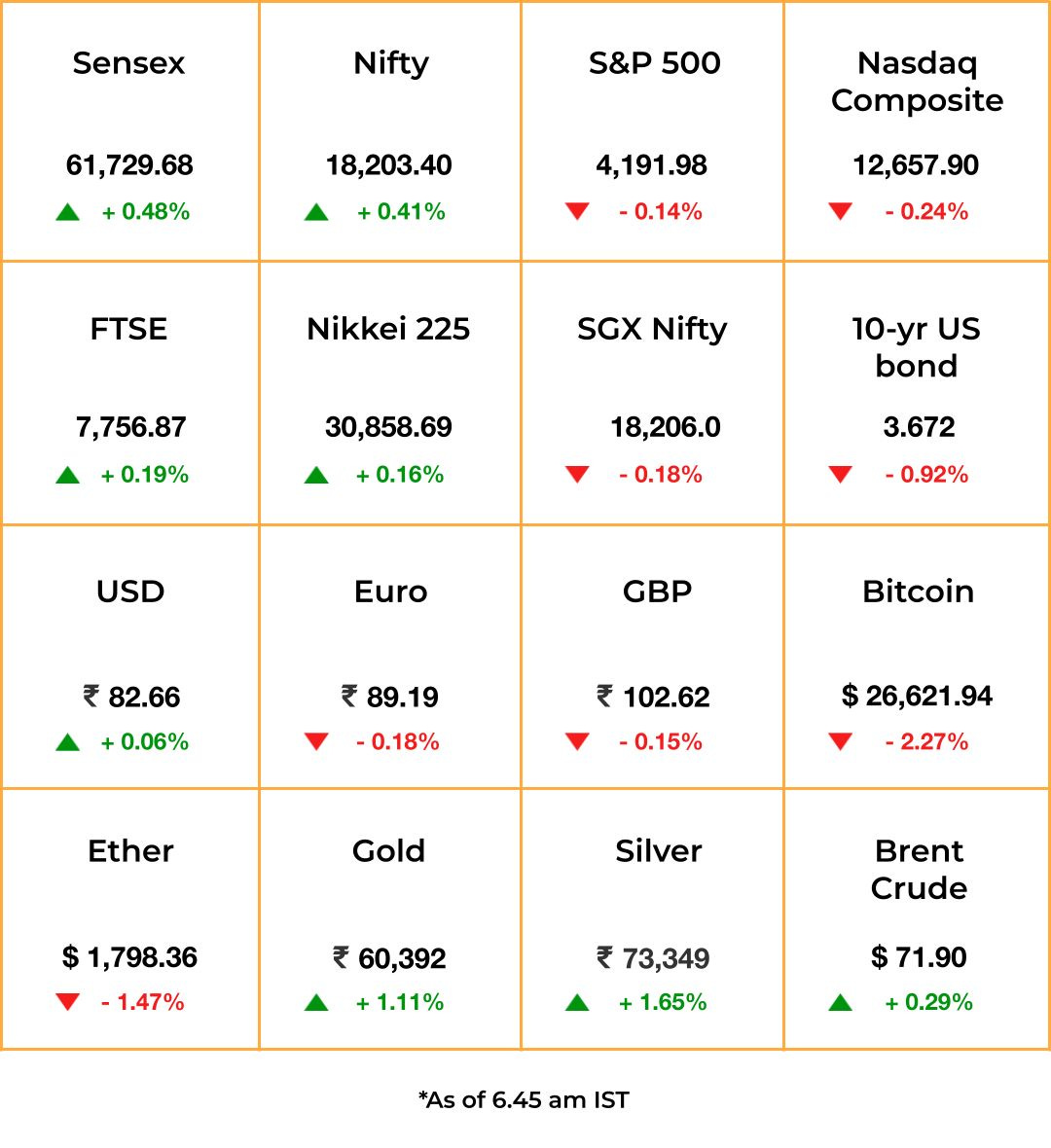 Stocks & economy: Indian equities may see a muted start today as the US debt ceiling impasse remains unresolved.
Talks broke down on Friday but resumed on Sunday evening. The US President and House Republican Speaker will meet today after a "productive" call over the weekend. However, market leaders have begun preparing themselves for the worst.
Other factors weighing on stocks could be China banning US chipmaker Micron's products even as US President Joe Biden expects a thaw in relations with the Asian rival "very shortly". Investors will keep an eye on the minutes of the US Fed's last meeting due Wednesday for cues on its rate trajectory. Chairperson Jerome Powell indicated a pause on rates in June.
Domestically, the RBI's decision to withdraw the ₹2,000 banknote from circulation may lead to accumulation of public deposits with banks and some moderation in interest costs aiding bank stocks.
GAMING
Indian PUBG Is Back. For Now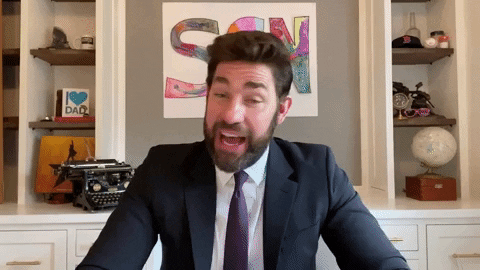 BattleGrounds Mobile India (BGMI), the Indian version of the popular battle royale game PUBG Mobile, is back after a 10-month ban, but on a three-month trial. BGMI was taken down in July 2022 after it was reported that the game was exchanging data with Chinese servers.
India has had frosty relations with China since their 2020 border skirmish. New Delhi banned PUBG Mobile that year, after which South Korean publisher KRAFTON launched a rebranded version called BGMI. KRAFTON, backed by Chinese internet giant Tencent, has now reportedly addressed the data security concerns.
Rajeev Chandrasekhar 🇮🇳

@Rajeev_GoI
This is a 3 month trial approval of #BGMI aftr it has complied wth issues of server locations n data security etc.
We will keep a close watch on other issues of User harm, Addiction etc in next 3 months before a final decision is taken  
@GoI_MeitY@PMOIndia
CNBC-TV18 @CNBCTV18Live
#Krafton gets approval to resume #Battlegrounds Mobile India
#battlegroundsmobileindia
May 19, 2023
2.64K Likes   814 Retweets   191 Replies
The return of BGMI, which had over 100 million registered Indian users, comes when the country is considering reversing a ban on many China-linked apps, per TechCrunch.
Meanwhile: The United States' e-sports industry is on shaky ground, with investors growing sceptical and owners trying to sell teams after revenue fell below expectations.
PS: For more insight and analysis into the business of sports and gaming, subscribe to our free, weekly newsletter The Playbook: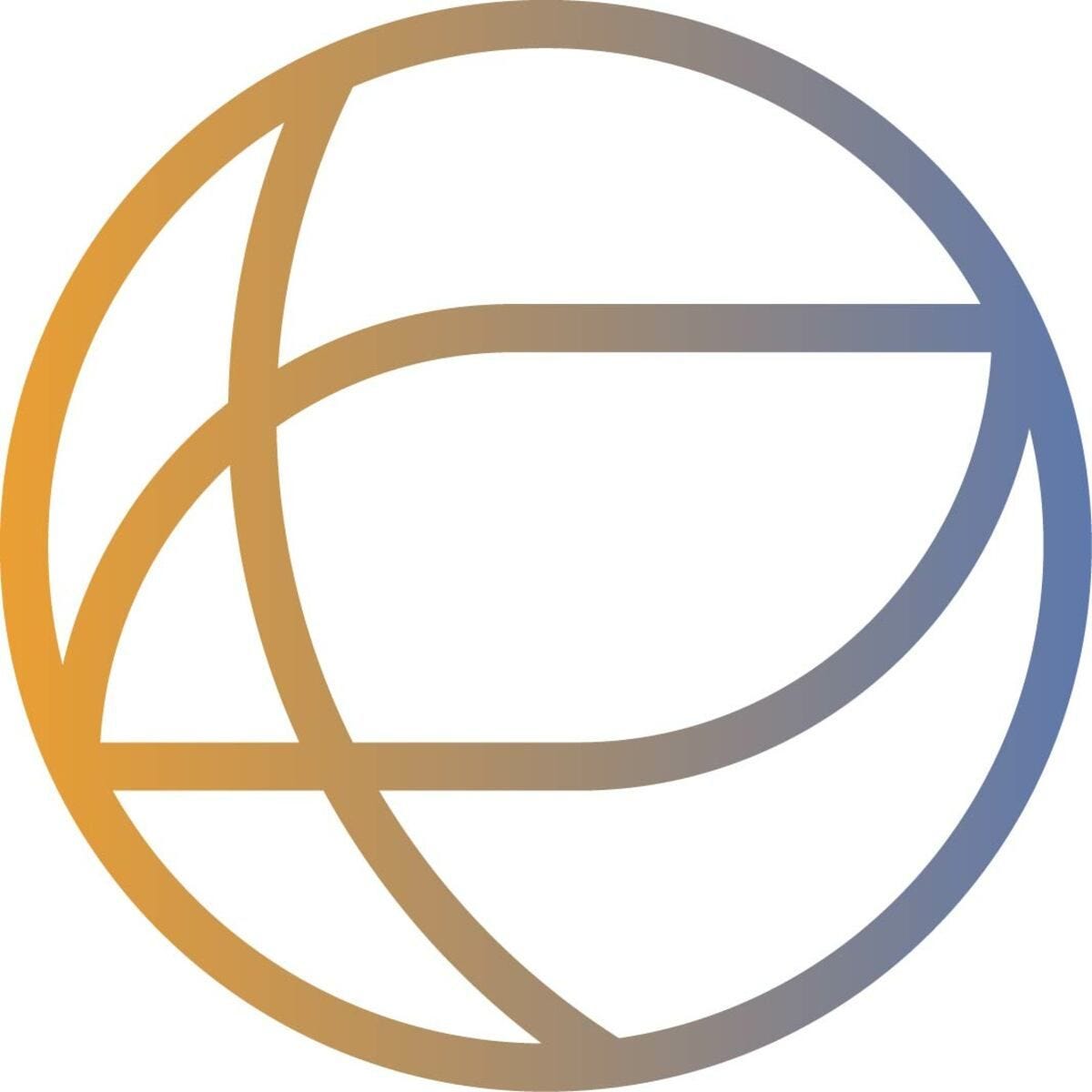 The Playbook
A weekly newsletter that deconstructs the business of sports and gaming.
A MESSAGE FROM OUR PARTNER
Thousands of investors and ₹293 crores of missed gains
Wealth management isn't always easy. But what if we told you there's a simpler way to manage your mutual fund investments? We are talking about an app that gives you a detailed analysis on your investments, including underperforming funds to exit, and even suggests steps to improve returns.
Enter Wealth Monitor: Launched by Dezerv, the app has detected ₹293 crores of missed gains after analysing over ₹4,000 crores of mutual fund portfolios. The best part: the Wealth Monitor app can be downloaded at no cost and you'll get your review in under 10 minutes.
Get this: About 56% of portfolios are underperforming majorly. With Wealth Monitor, investors get details on their portfolios based on performance, diversification, risk exposure, and discipline. Here are some insights:
Only 20% of portfolios beat the benchmark.

81% of portfolios are not optimally diversified.

90% of portfolios have a high volatility risk.
If you're curious to know where your portfolio stands, download the Wealth Monitor now.
Get Your Portfolio Analysed Now
CURRENCY
Demonetisation With A Soft Touch
The Reserve Bank of India is withdrawing the ₹2,000 currency note, issued in the backwash of demonetisation of ₹1,000 and ₹500 notes in 2016. It hasn't been printed since 2018.
While the consequences are not as disastrous as the sudden worthlessness of cash savings engendered in 2016, the move has sowed panic and confusion. The notes will remain legal tender even though banks will exchange them only until September 30, up to 10 bills at a time.
Deepak Shenoy

@deepakshenoy
Replying to
@deepakshenoy
RBI has stopped printing Rs. 2000 notes in 2018. So whatever's there is legacy already. And hardly anyone uses it apparently (change is a pain anyways)
So, exchange your notes at your bank (or any other bank too) before Sep 30, 2023.
May 19, 2023
83 Likes   8 Retweets   5 Replies
Currently, the high-value notes comprise ~11% and ₹3.6 lakh crore (~$437 billion) of the total currency in circulation. Most of those are likely to be held by businesses such as real estate, which deal in substantial cash components. Those are, however, a tiny fraction of transactions in an increasingly digital payments ecosystem.
🎧 Shein & BGMI are making a comeback. Also in today's edition: why are ₹2,000 notes being scrapped? Listen to The Signal Daily on Spotify, Apple Podcasts, Amazon Music, Google Podcasts, or wherever you get your podcasts.
TECHNOLOGY
Meta's Advantage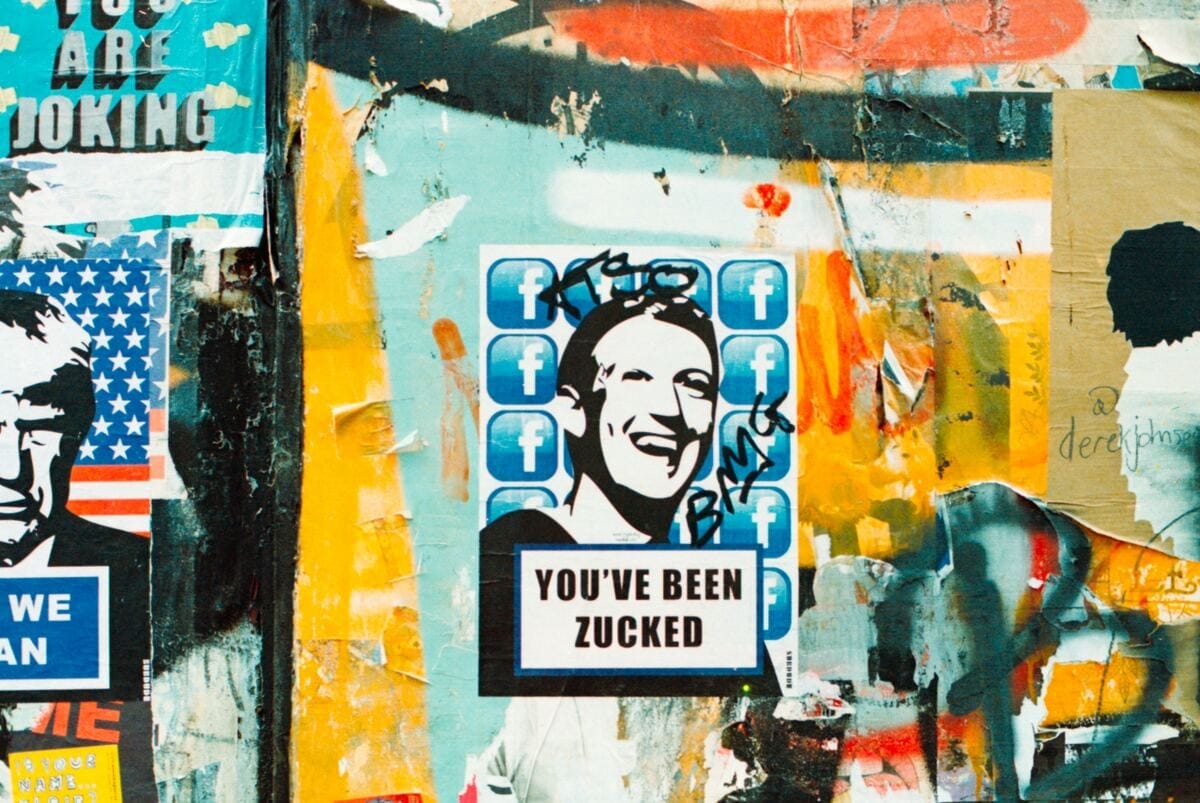 Facebook may have undergone a name change to Meta in vain, considering the metaverse is dying. But two recent developments may have turned the tide in its favour.
One is the success of its large language model, LlaMA. Ever since its code was leaked on the message board 4Chan in March, LlaMA has spawned a "grass-roots surge in AI development". The disruption is bringing scaled-down models to smartphones and breaking Google into a sweat. Who'd pay to use Google Bard or OpenAI's ChatGPT if there's a free, highly-customisable option running wild?
Another is Meta-owned Instagram's upcoming Twitter clone. There are many Twitter alternatives, but meme culture is critical for user stickiness. No social media platforms other than Twitter, TikTok, and Instagram have that. Couple that with the fact that the app will integrate with existing Instagram accounts and also be compatible with decentralised Twitter alternatives like Mastodon.
The Signal
Disruption is not an easy game as Neeva, the search engine alternative to Google, found out. Shuttering Neeva, its cofounders observed that it's one thing to create a better alternative, and another to convince users to switch.
If Meta's LlaMA and Twitter clone win the battle for user stickiness, it'll be code red for everyone else. LlaMA's code leak was perhaps the best thing that's happened to it lately. As Bill Gates once said about the rampant piracy of Microsoft Office: "As long as they are going to steal it, we want them to steal ours." Mindshare is market share.
MEDIA
Time(s) Are A-Changin'
The split between brothers seems finalised. Samir and Vineet Jain are dividing up the Times Group, the country's largest news business. Elder brother Samir is keeping print operations—the oldest part of the 185-year-old company—along with digital versions of its news titles, including The Times of India and the Economic Times. Meanwhile, Vineet will hold on to TV, radio, and digital ops. Bennett University and Brand Capital, the group's investment arm, are yet to be valued and divided up.
 
Separate ways: The brothers decided to split up because they couldn't agree on how to run the business, The Morning Context reported last year. But the split was stuck because the group's online arm, Times Internet, also houses the online editions of its print titles. This asset will now go to Samir Jain. Earlier this month, the family began raising funds to finance the transfer of assets.
STREAMING
The Coming Slugfest For Digital Cable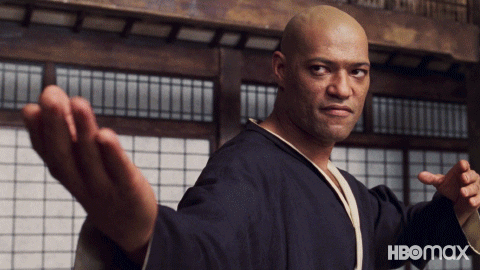 The battle lines to build the destination to "watch everything...in one place" are being drawn between Amazon and YouTube. In other words, this is a race to dominate digital cable TV.
Say what?: Amazon's Prime Video Channels and YouTube's curiously-named Primetime Channels are discovery and sign-up funnels for other services such as Paramount+. Roku and Apple also offer similar services but aren't considered major players.
Price wars: YouTube's push, per The Information, includes lowering the subscription take rate to 40%, compared with Amazon's 50%. Amazon also monetises through ads (from the service promoting itself). YouTube is no stranger to bundling via YouTube TV, and its status as the world's second-largest search engine gives it a discoverability advantage.
ICYMI: We wrote in detail about how this is playing out in India in The Impression, our weekly newsletter on the business of content.
FYI
Staying put: Samsung will stick with Google as the default search engine for its smartphones' pre-installed web browser. It was reportedly considering a switch to Microsoft's Bing.
Crackdown: The Indian government is looking to take action against Google-parent Alphabet for antitrust violations in the country, Reuters reported, citing Minister of State for Electronics and Information Technology, Rajeev Chandrasekhar.
No blues here: Jeff Bezos' Blue Origin has won a $3.4 billion contract from NASA to build a "lunar lander" spacecraft. Blue Origin will build the spacecraft with Lockheed Martin and Boeing, among others.
Deadlocked: US President Joe Biden will talk to House Speaker Kevin McCarthy to break the deadlock over the US government's debt limit. Biden described the Republicans' proposal as "unacceptable", per Reuters.
Doubling down: Logistics company Delhivery will make a strategic investment in direct-to-commerce SaaS startup Vinculum.
Red Sat: Elon Musk's Starlink could face competition from China, which is "ramping up" efforts to build its own satellite-powered internet infrastructure.
Betting big: Tech-focused hedge fund Tiger Global may invest about $40 million for a stake in IPL team Rajasthan Royals, per The Economic Times. 
THE SIGNAL DAILY
1,783,232
The total number of apps on Apple's App Store, as of 2022. (2022 App Store Transparency Report)
FWIW
Plot twist: Sundar Pichai's home in Chennai is no more. The Google CEO's family plot—which morphed into a landmark ever since he was handpicked to lead one of the world's most valuable companies back in 2015—now belongs to C Manikandan. The Tamil actor-producer says he was bowled over by Pichai's mother and father during the property handover process. Mrs Pichai personally made filter kaapi for Manikandan, while Mr Pichai spent hours at the registration office (as any normal human would). Manikandan also happens to be a real estate developer, so we're pretty sure that the deal was all about owning land in the tony neighbourhood of Ashok Nagar, not "humility".
Sealed with a kiss: Scientists from the University of Copenhagen have found the earliest evidence of humans kissing. That evidence is in the form of 4,500-year-old clay tablets from ancient Mesopotamia, which is modern-day Iraq and Syria. Until now, the first record of human lip kissing was some 3,500 years old and came from South Asia. Researchers now believe that kissing was "common across many cultures" (no shit Sherlock), and that liplocks helped spread cold sores caused by the Herpes simplex virus. The Mesopotamians even had a word for cold sores btw: buʾshanu.
The pen is mightier: He suffered 15 wounds in his torso, lost the use of one hand, and also lost vision in his right eye. But Salman Rushdie isn't done. The novelist, whose life has been under constant threat ever since The Satanic Verses was published in 1988, will now write about the August 2022 literary event stabbing that almost claimed his life. Rushdie, 75, wears glasses with a darkened right lens and struggles to read like he used to. Other than that, he's "mostly back to functioning", as he puts it.