Discover more from The Signal
The Signal is a daily curated newsletter that helps you understand the latest developments in business, tech, finance, economy, and policy with sharp analysis and crisp insights thats fun to read arriving at 8AM daily in your inbox.
Over 81,000 subscribers
The metaverse is flopping
Also in today's edition: Not enough memory chips; White collar jobs dip; RBI ready for digital rupee pilot; Hollywood decouples from China
Good morning! Heads of state often make unenviable decisions, but Dutch PM Mark Rutte must literally choose between earthquakes and blackouts. Groningen—located in the northern tip of The Netherlands' mainland—is the EU's largest natural gas reserve, having $1 trillion of the extractable stuff. That's enough for much of Europe to wean off Russian gas this winter. But Bloomberg reports that extraction here is so dangerous, it's caused earthquakes (there was one just this Saturday) and damaged 327,000 homes. Locals have had enough. WWRD (What Will Rutte Do)?
🎧 Now, luxury bags are worth an investment. Will Elon Musk finally buy Twitter? The Signal Daily is available on Spotify, Apple Podcasts, Amazon Music, and Google Podcasts, or wherever you listen to your podcasts.
If you enjoy reading us, why not give us a follow at @thesignaldotco on Twitter and Instagram.
The Market Signal*
Stocks: The US Fed Reserve will release its minutes of meeting on Wednesday. JP Morgan Chase, Citigroup, and Morgan Stanley will kick off the earnings season this weekend. Back home, TCS, Wipro, and Infosys among others will announce their quarterly numbers. India's Index of Industrial Production (IIP) data for August will also be released this week.
Early Asia: The SGX Nifty dived -1.55% at 7.30 am India time. The Hang Seng Index lagged (-2.12%). Japan's Nikkei 225 index stayed shut for a holiday.
SEMICONDUCTORS
Random (In)Access Memory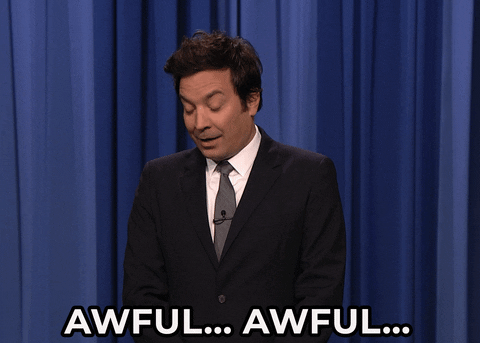 The global chip shortage has taken a turn for the worse. Thanks to the drop in demand, chipmakers have slashed forecasts and reported disappointing results. While Samsung reported a 32% dive in profits, Micron Technology declared a 45% drop.
Bleak slant: The average contract price for two key types of memory chips, dubbed DRAM and NAND flash, has slipped by 15% and 28% respectively, compared with the last quarter. 
Inference: Memory chips, which are the heart of the semiconductor industry, have been struggling since the end of last year due to a retreat in sales of PCs, smartphones, and data servers. Not to forget, chips are usually sensitive to shifts in demand owing to a high number of competing manufacturers. Add to this high inflation, soaring interest rates, and the US government's restrictions on exports to China. 
EMPLOYMENT
Cushy Jobs Go Poof
White-collar hiring in India has been on the decline for five consecutive months, as companies hit the brakes on recruiting. Global recessionary fears due to high inflation, geopolitical issues, and the Covid-19 pandemic have affected the labour market.
Numbers: Data from recruiting firm Xpheno shows that the number of white-collar job vacancies fell to 210,000 in September, a 27% year-on-year drop and a 20% fall compared with August. While the recovery used to be quick earlier, experts fear it'll take longer this time. CEOs are preparing for it with a hiring slowdown and job cuts.
Affected sectors: The IT and retail sectors have been hit the hardest. IT companies are also planning to cut down on campus placements.
METAVERSE
Zuck Shoulders The Weight Of The Virtual World
Come tomorrow, Meta may launch the Cambria VR headset—whose biometric features will bring the company closer to its augmented reality ambitions—and updated graphics for its immersive platform, Horizon Worlds. But the run-up to the Meta Connect conference was pockmarked with drama. The Verge reports that Metaverse VP Vishal Shah admitted to not finding a "product-market fit".
Details: Horizon Worlds, Meta's current iteration of the metaverse, is riddled with glitches and low-quality graphics—the kind that birthed innumerable memes and pushed chief Mark Zuckerberg into announcing major updates for the platform and its avatars. Company memos reveal that even Meta employees aren't stepping into Horizon Worlds.
Dive deeper: The New York Times has a detailed account of Meta's yearlong effort to pivot to the metaverse.
The Signal
It's not just Meta. Sandbox and Decentraland, the other frontrunners for metaverse-everything, have an embarrassingly-low number of active users. Data shows that Decentraland, which had two music festivals in 2021, had just 38 active users on Friday.
People won't flock to open-ended metaverses unless they're worth their time and money. Money is even more consequential, given the global downturn that has flicked the dominoes of the crypto and digital ad industries too—both critical for metaverse monetisation.
As a result, Meta is on a cost-cutting spree. The bigger issue, however, is whether the metaverse as a whole has any product-market fit at present. The $1.3 billion valuations of Decentraland and Sandbox, and glut of companies buying virtual real estate suggest so. The active user bases, however, reveal otherwise.
FINTECH
The Rupee Is Going Electronic
India is on the verge of launching a central bank digital currency (CBDC) pilot (pdf). The digital rupee (e₹) will make India one of 60 countries attempting to issue fiat currency electronically.
The Reserve Bank of India's (RBI) pilot will be the 18th in the world, including those in China and South Korea. The first CBDC launch was the Bahamian Sand dollar in 2020. Since then, nine others have also launched CBDCs. 
Although setting up the digital infrastructure to issue CBDC will cost a lot of money, the e₹ will significantly reduce recurring costs. It cost the RBI ~₹5,000 crore ($600 million) to print cash in FY22. 
The RBI plans two models of the e₹—one for small retail transactions, and another for wholesale money exchanges. Retail transactions could be done offline, but large ones will be through banks.
STREAMING
Hollywood's Loss Is China's Gain
American filmdom was once a goldmine for China. But its influence has become weaker. 
Not-so-happy ending: In 2019, Chinese internet giant Tencent shook hands with Skydance Media to co-finance Top Gun: Maverick. But it wasn't meant to be. The Chinese Communist party was no fan of this growing friendship. 
A trade war against China under Donald Trump's watch meant the Xi Jinping administration decided to focus on its homegrown film industry. Doctor Strange In The Multiverse Of Madness, and Spider-Man: No Way Home were barred from release this year. The ongoing tech crackdown isn't making things any easier. 
Old wine, new bottle: The TV bundle is back...on streaming platforms thanks to macroeconomic headwinds. In a trickle-down effect, platforms are hitting the wall. Streaming giants such as Amazon Prime and Warner Bros Discovery are mulling repackaging their offerings with a side of rival streaming services to win back customers at the risk of collecting chump change.
FYI
Round the clock: Delhi's lieutenant governor VK Saxena has approved a proposal to allow businesses in the national capital to operate 24x7.*
Meter maadi: Karnataka's transport department and home ministry are launching a "joint operation" against app-based auto aggregators Ola, Uber, and Rapido for inflated fares.
On track: The Railway Ministry is investigating claims of bribery against Oracle after a US Securities and Exchange Commission order alleged that the IT major used an "excessive discount scheme" with an Indian state-owned enterprise.
Bumper: India's (net) direct tax collections for FY23 have amounted to ₹7.45 lakh crore (~$90 billion), over 16% higher than collections in the last financial year.
SaaSpension: Sridhar Vembu, founder-chief of Zoho—one of India's most successful software-as-a-service (SaaS) companies—has warned of an impending SaaS winter that will impede growth and hiring.
THE DAILY DIGIT
~400 million
The viewership of the Pro Kabaddi League last year, making it the most-watched sport in India after cricket. (The Economist)
FWIW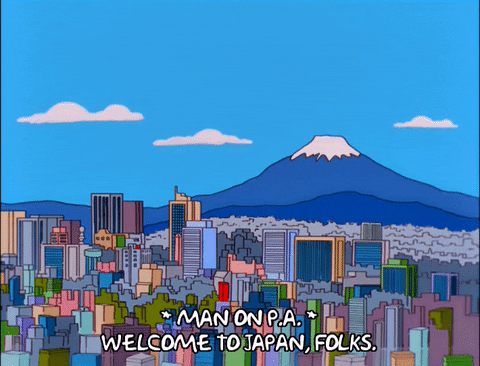 2.0: Japan is finally opening its doors to foreign travellers in an effort to boost domestic tourism. Another bonus: a weaker yen. Visitors can expect emptier subways (and smaller lines, as a consequence) as locals prefer working remotely. Ride-hailing apps are now common. Also on the menu: robots serving you a meal across restaurants. The masks remain.
Speaking of new beginnings: Kanye West found a new outlet to vent after Instagram decided to pull out the mute button on him over a since-deleted antisemitic post. Lo and behold, Elon Musk decided to be his knight in shining armour. West made a grand entry on Twitter by throwing shade at Meta CEO Mark Zuckerberg… only to have his antisemitic rant deleted from the platform too and have his account locked. That's a short love story.
Devaluation: GenZ fast fashion brand Shein, which was valued at more than $100 billion just a few months back, has slashed its valuation to $65 billion-$85billion to sell shares in the private market. The company decided to sell shares at a discount after the global tech rout that has harmed venture capital and private equity funds. 
*Erratum: We erroneously addressed Lieutenant Governor VK Saxena as LK Sharma. It stands updated. The inconvenience is regretted.
Enjoy The Signal? Consider forwarding it to a friend, colleague, classmate or whoever you think might be interested. They can sign up here.
Do you want the world to know your story? Tell it in The Signal.
Write to us here for feedback on The Signal.