Discover more from The Signal
The Signal is a daily curated newsletter that helps you understand the latest developments in business, tech, finance, economy, and policy with sharp analysis and crisp insights thats fun to read arriving at 8AM daily in your inbox.
Over 81,000 subscribers
The Metaverse is not safe
Also in today's edition: Crypto gets no love; Netflix lures gamers; Lessons from the big trio; Is it called iKey?
Good morning! Former Twitter CEO and bitcoin evangelist Jack Dorsey isn't impressed with Meta's now dumped crypto project, Diem. Calling it "wasted effort and time", Jack wished Meta had spent the last two-three years making bitcoin accessible. He has now taken it upon himself to build a system for people to mine bitcoin. A bit too late if you ask us. There are less than 10% bitcoins left to mine. Maybe Jack knows what he's talking about.
We deconstruct two Big Tech stories in today's episode. The Metaverse is not a safe space for women and children. Second, the Q4 earnings reports of big technology businesses are out. The top three, Google, Microsoft, and Apple, beat market expectations by sticking to the basics. Tune in to The Signal Daily.
The Market Signal*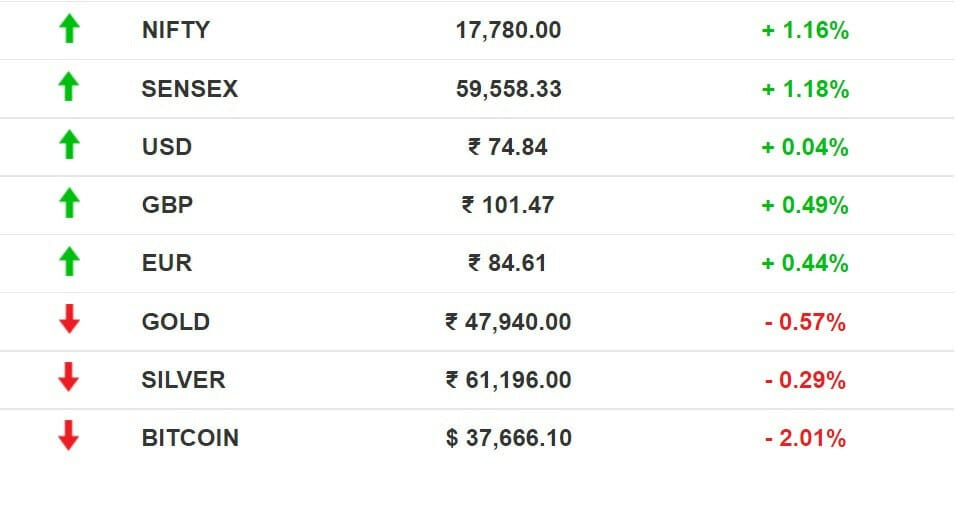 Stocks: The Budget continued to have a positive influence for the second straight day on stocks. Banking and finance stocks rallied. Telecom stocks rose on the prospect of 5G services taking off with a spectrum auction soon. Healthcare, FMCG, IT indices were up.
Crypto Will Never Be Currency
Prime minister Narendra Modi, finance secretary TV Somanathan, and revenue secretary Tarun Bajaj stepped up to unambiguously clarify that the digital rupee would be legal tender and not cryptocurrencies. Ever.
All that glitters: PM Modi said digital rupee could be exchanged freely for cash. Somanathan clarified that cryptos such as bitcoin, ethereum and NFTs will never become legal tender in India. But two people could buy and sell cryptos as they would gold or diamonds.
The income tax department would be issuing new income tax return forms with a separate column for gains from crypto assets.
Big crash: Value investor Rakesh Jhunjhunwala too weighed in to say that the crypto market will collapse one day.
That was some big guns against crypto.
NFT Isn't The Buzzword In Gaming
Game developer Team 17 set foot and backed out from NFT: in just a day. Electronic Arts isn't too bullish either. What prompted this row back?
It's a scammer's world: The chatter around NFT isn't too glowing. The OpenSea bug, plagiarised artwork at DeviantArt are just a few examples. As this Vice article suggests, the boos are getting louder for a reason.
Largely, gaming companies have their ear to the ground. So does Netflix.
Let the games begin: The streaming platform is acquiring and signing partnerships to bolster its gaming aspirations. It snapped up Hextech Mayhem, previously available on gaming consoles, now a Netflix exclusive. And when it isn't, the platform is scouting for talent. 
Say what? In the last earnings call, Netflix CEO Reed Hastings hinted that he wants to be the "absolute best in gaming". You can't blame him. Pandemic favourites are having their blues. The gaming industry is not an easy win. There are giants—Microsoft and Sony—roaming the arena.
Lesson From The Leaders: Core Matters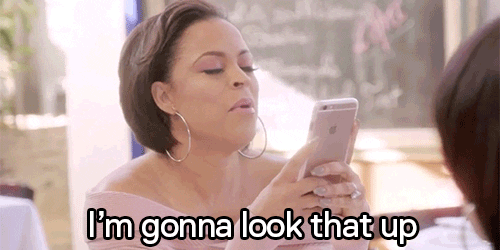 The fourth-quarter earnings of Apple, Microsoft and Alphabet show why the trio are the world's most valuable companies. All three have operating systems and hardware products and have never lost sight of what their core business is. Their revenues and profits bear testimony to the strength of their fundamental businesses.
Tell me more: As economic recovery was underway, Wall Street expected the digital advertising business to slow down. Google did not even pause. Parent Alphabet reported a 36% increase in profit riding on upbeat search advertising revenues.
Microsoft reported record sales of $51.7 billion, up 20% from a year earlier, driven by its cloud services which include Office 365 subscriptions and Azure. Revenues from LinkedIn also jumped as professionals relied on the platform during the so-called 'great resignation'.
Despite chip shortages and supply chain issues, iPhone was Apple's hero again, lifting the company's profit by 20%.
The Signal
Physical trainers often say that core strength helps balance and stability. That is true of companies too. Google has been fine-tuning its search, increasingly deploying AI to match ads and users. It also upgraded the Pixel, which delivered too.
Apple introduced heavy-duty upgrades to the innards of its flagship phones and computers, including equipping them with its superfast bionic chips. They sold like hot cakes.
Microsoft's business has been so good that it was the only company to beat Apple and become the world's most valuable enterprise in October 2021. The Cupertino company has since taken the lead and is a mile ahead but it is just a matter of the right window.
Apple Devices Can Get You Into Office
Forgot your office keys? No problem. Tap your Apple watch or iPhone at the door and it swings open. That is if your office is at the World Trade Center. The WTC building, owned by Silverstein Properties, would be one of the early users of Apple's virtual door keys.
Use cases: The company has built in the door-unlocking feature into the Apple Wallet on its phones and watches, which employees can use to enter offices, tenant floors, fitness centres, and amenity spaces. Last year, it rolled out the key support at six Hyatt hotels.
Privacy concerns: Privacy concerns around Apple's AirTags, however, can be a dampener. They were reportedly used by stalkers and thieves.
The Metaverse Has A Familiar IRL Problem: Safety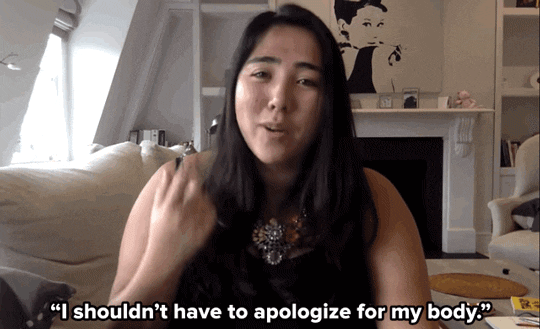 Even as tech bros and their companies try to reimagine the Internet of the future aka the M-word, it is rife with the same real-life societal problems: women and children are unsafe. Racism and bullying are also seemingly commonplace. In one instance, it dates back to 2016, when a gamer Jordan Belamire wrote about her experiences of being groped in a game.
Déjà Vu: Now, another woman, Nina Jane Patel, has come forward with her experiences of her avatar being sexually assaulted by "3-4 male avatars, with male voices". This, she recounted, happened in Meta's Venues.
Not safe for children: Psychologists feel that the metaverse could be worse than social media, especially for children and adolescents. Why? The immersive experience of these worlds could potentially be "psychologically assaulting", with issues such as loneliness, body image and other forms of abuse affecting them.
Curiously, this is exactly what Mark Zuckerberg and Meta's army of lobbyists in Washington DC are trying to counter, even as Reality Labs' (the Metaverse business unit) losses were revealed to be more than $10 billion in 2021. Pivots aren't cheap.
FYI
Old economy hero: General Motors reported record earnings for 2021, despite struggling with a chip shortage. It also plans to launch a factory for plug-in trucks and pay more attention towards EV.
Baghdad bound: China is extending its influence through the Belt & Road initiative to Iraq at a time when the US is withdrawing. Meanwhile, it's continuing with its cultural cleansing.
Racism called out: A Black, gay woman has slapped a lawsuit against Tesla for ignoring discrimination against race, sexual orientation, and gender at its factories.
Warmongering: US President Joe Biden has ordered 3,000 troops to Europe. Russian President Vladimir Putin says the US is trying to trigger a war with its talk.
Ka-ching: It's been an eventful month for Indian startups. Two hundred and two firms collected $4.6 billion; five became unicorns.
Buy in: India's sovereign wealth fund got CCI approval to invest in SoftBank-backed Brainbees Solutions, owner of FirstCry.
Lifeline to Lanka: India has stepped in to help Sri Lanka with a $500 million loan for fuel.
FWIW
Nowhere to run: The thieves lay low for six years. On Tuesday, they moved the booty of 94,643.29 bitcoins worth $3.55 billion. To keep it low-key, they shifted them in 23 transactions from a wallet to a new address. All the loot is from a hack on Bitfinex in 2016. The hackers have been laundering it slowly to stay below the radar. But most of the coins from the hack are widely tracked and blacklisted. That's the thing with blockchain. The breadcrumbs remain.
No entry: Kyoto has all the trappings of a tourist hotspot. But that's changing. After living with the pandemic for two years, locals don't want to barter peace for noise. Citizens are happy to host domestic visitors but local business folks know it's the foreigner who takes back souvenirs.
Plateful of comfort: Think Tokyo: think ramen. But there's a restaurant in the city that serves just one dish: the biryani. The waitlist is a week long. Open to just 10 diners at a time, bookings close in minutes. The cook set up the shop to pay his bills. The gamble worked.
Want to advertise with us? We'd love to hear from you.
Write to us here for feedback on The Signal.