Discover more from The Signal
The Signal is a daily curated newsletter that helps you understand the latest developments in business, tech, finance, economy, and policy with sharp analysis and crisp insights thats fun to read arriving at 8AM daily in your inbox.
Over 81,000 subscribers
Microsoft heads to metaverse
Petrol diesel to be cheaper
Good morning! We, at The Signal and The Intersection, are taking a festival break from November 3 to November 7. This is a shorter version of our daily newsletter. Happy Diwali to all our readers. Be safe.
Btw, our podcast has been going strong for over a month now. Tune in on your daily jog, drive to the office, or even as you WFH-ers have breakfast in bed. We promise it'll be music to your ears.
The Market Signal
Stocks: The Sensex and Nifty ended Samvat 2077, the Indian calendar year, in the red, dampening the sparkle of the festival season after a prolonged bull run. The US Fed Reserve announced it would begin tapering its bond buying programme this month. Global stocks rallied impressed with the Fed's patience on inflation.    
What Else Made The Signal?
MS Metaverse: Mark Zuckerberg wants to build the Metaverse and put people's avatars in virtual offices, but Microsoft, the maker of MS Office, will offer Teams chat and conferencing with digital avatars as early as next year; complete with PowerPoint and Excel. 
Finally! The WHO has approved Bharat Biotech's Covaxin for emergency use. That means those who have got Covaxin shots can travel abroad freely.
Big vow: The global finance industry has made a coordinated pledge that all key decisions, involving trillions of dollars, will take carbon emissions into consideration.
One more IPO: Logistics startup Delhivery, backed by Softbank, Times Internet and Tiger Global, has filed for a $1 billion IPO. The company hopes to list at a valuation of $6 billion. 
Crypto king: Siam Commercial Bank Pcl, Thailand's biggest bank which counts the country's king as its largest shareholder, has bought a majority stake in crypto exchange Bitkub Online at a valuation that made it a unicorn. 
China's crisis deepens: Chinese Premier Li Keqiang has said that the country's economy faces new downward pressures even as Covid-19 delta outbreak spreads farther. Li hinted that the small and medium sectors are in a squeeze and would need tax breaks.
Capital conflict: A boardroom battle is brewing at microfinance company Spandana Sphoorty Financial. Founder managing director Padmaja Reddy has quit saying private equity investor Kedaara Capital wants to sell the company to Axis Bank cheaply. 
Beating forecasts: State Bank of India topped analysts' 'estimates with a second quarter profit of ₹7,627 crore, up 67% year on year. 
Festival relief: After holding out for months, the centre reduced excise duty on petrol and diesel by ₹5 and ₹10 respectively.
ICYMI 
Amazon's Festive Games: Amidst the festive sale rush, Amazon is experimenting with gamification for its part-time delivery personnel in India. Called Delivery Premier League akin to IPL, it involves offering gifts and cash incentives. Higher the number of delivery hours, better are the rewards. 
Capitol Riots' Shocker: The world watched in horror on January 6 when former US President Donald Trump's supporters attacked into the Capitol Building. An immersive deep dive series by The Washington Post brings to light how multiple red-flags about this riot went unheeded and questions about it being pre-planned. 
Dwindling Afghani Arts: Possibly one factor that unites the people of Afghanistan is their deep love for art. With the Taliban cracking down on artwork and murals across the country post takeover, time is running out for the artists who must now decide whether to stay underground and pursue their skills or seek refuge elsewhere.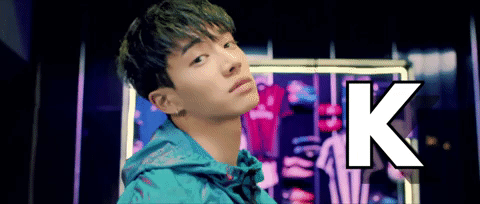 K-flix Incoming? The new wave of South Korean entertainment (K-pop) rose with YouTube. Then came Netflix. We're talking about Squid Game. While it has succeeded in taking Korean culture to global audiences, it's companies still lack a global platform. And therefore, data. That, as this Financial Times story details, is likely its next frontier. A related read: How South Korea became a cultural juggernaut.
AI, armed and dangerous: If a software program designed by humans learns and applies a model that no human being understands, does that mean knowledge advanced or receded. Perhaps that is relative. In The Age of AI and Our Human Future by uber diplomat Henry Kissinger, former Google CEO, Eric Schmidt, and first dean of MIT's Schwarzman School of Computing, Daniel Huttenlocher, ponder some of the questions raised by the increasing power of artificial intelligence.  
Want to advertise with us? We'd love to hear from you.
Write to us here for feedback on The Signal.