Discover more from The Signal
The Signal is a daily curated newsletter that helps you understand the latest developments in business, tech, finance, economy, and policy with sharp analysis and crisp insights thats fun to read arriving at 8AM daily in your inbox.
Over 81,000 subscribers
Missing the democratic republic of TikTok
Also in today's edition: A zee-gzag affair, Biyani's festive gift to Ambani, Saudi Arabia joins the EPL.
Good morning! What would you do if you were the ruler of Dubai? The real one, regardless of all the noble fantasies you no doubt conjured up, has apparently been up to no good. A UK High Court has ruled that Sheikh Mohammed hacked the phone of his ex-wife Princess Haya using NSO Group's controversial Pegasus spyware. The tipper-offer? Cherie Blair, spouse of former British PM Tony Blair and adviser to the NSO Group. Surreal.
Btw, we've got a new podcast going. It drops every weekday at 5-ish PM. Give us a try. Subscribe, turn on notifications, and give us a shoutout on social media.
The Market Signal
Stocks: The weekly F&O expiry session saw bulls taking charge and driving Indian benchmarks to a close well in the green. Significantly, India's volatility index plunged nearly 7% on the back of this strong showing. All sectoral indices closed in the green with Realty (6.16%) and Auto (4.39%) as the biggest gainers.
Titan-ic: Titan became the second Tata-owned company to cross Rs 2 lakh crore in market capitalisation after its share price surged 10% yesterday.
Invesco And Zee Play Tug-of-Goenka
The troubles aren't over at Zee. Its merger with Sony hasn't begun but the fate of CEO Punit Goenka is uncertain. Shareholders Invesco and OFI Global China Fund are adamant that Goenka should go. The matter reached NCLAT which has directed NCLT to give 'sufficient' time to Zee to reply to concerns.
Punit's pull: The non-negotiable for Zee is 46-year-old Goenka's position. It wants the only member from the promoter family in its management to stay at the helm. He is considered as the only person who can deal with founder Subhash Chandra, who is also his father. There are murmurs that investors are irked by Chandra's micromanagement via his son. And now, two entities holding a combined 18% stake want him out.
Conspiracy theories: Zee blocked Invesco's demand to hold an EGM for the CEO's ouster, following which the investor moved NCLT. The media firm asked NCLAT for two weeks to reply. Meanwhile, Zee chairman Subhash Chandra has alleged that Invesco is attempting to take over his company while hinting at sabotage by rival media companies.
editorji

@editorji
#EJBiz | Twist in the #Zee saga: Subash Chandra speaks out, asks who is scripting Invesco's dissent
@ZEECorporate@subhashchandra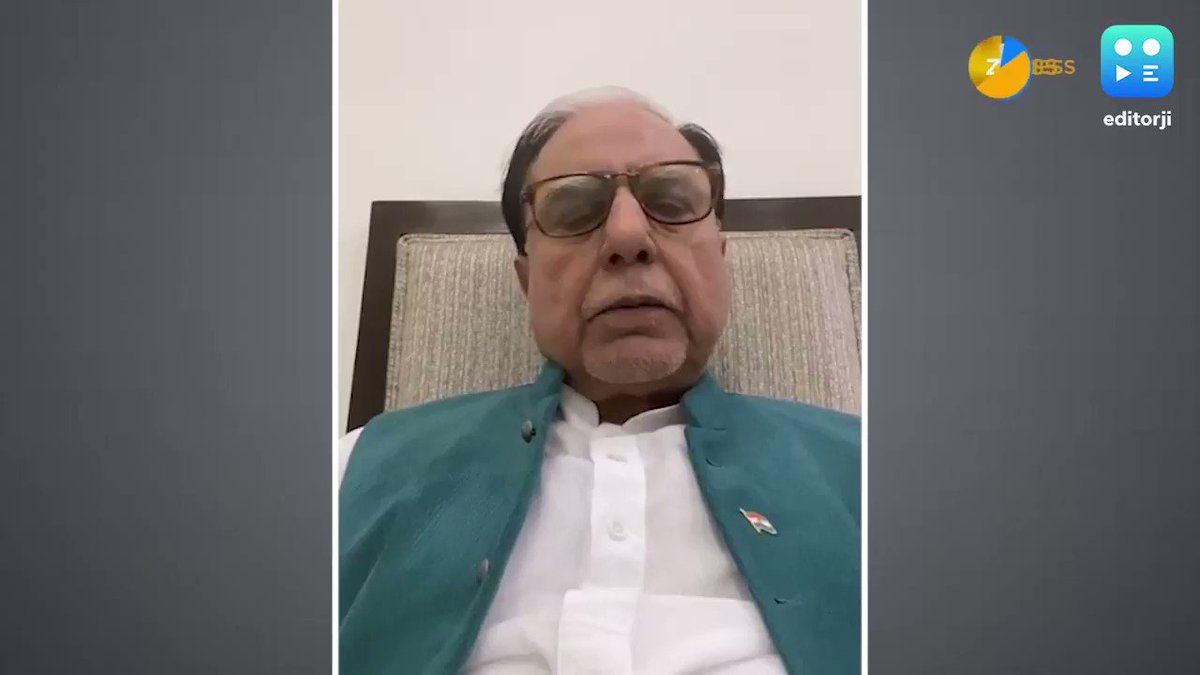 Oct 6, 2021
30 Likes   11 Retweets   3 Replies
RIL's 24/7 Dreams With 7-Eleven
Future's loss is RIL's gain. Three days after Future Retail called off a deal with 7-Eleven, RIL's Reliance Retail said that it will launch these stores in India. The first one will open as early as October 9 in Mumbai.
Reliance convenience: Future Group's 2019 deal with 7-Eleven was terminated over payment issues. Future's ongoing agreement with Reliance Retail for a buyout is not yet complete. Meanwhile, Mukesh Ambani's retail dreams are getting bigger and 7-Eleven is a logical addition. Market experts predict that these stores could be potential locations for Ambani's omnichannel plans.
Bigger game: Quick commerce is getting popular in India. Having a 24/7 convenience store will complement RIL's plans to scale JioMart aggressively. With 7-Eleven, Reliance will also get the early-mover advantage before the Tatas launch their SuperApp. Small neighbourhood stores, however, may bear the brunt with analysts pointing that the US chain can set up 'hundreds' of stores in a short period.
Instagram, Facebook Reels ≠ TikTok
Put your hands up if you've heard of Khabane (Khaby) Lame, the famous Senegalese TikToker. He's now the face of online fantasy sports place Dream11's IPL 2021 digital campaign. He's even being offered as much compensation as superstars Virat Kohli and Shah Rukh Khan.
The inclusive app: No surprises there. TikTok was the real MVP for short video content in India before it was unceremoniously banned. At its peak in 2020, TikTok had 200 million users and over 20 million creators in the country.
Short-form success: TikTok took off not just because of its format, but who was on it. The Indian TikToker community of watchers and makers belonged to small towns and villages, capturing the true nature of the country. Once that space went dark, many of those short-form content creators tried to migrate to other platforms – Instagram, Facebook Reels, or YouTube Shorts. There they were met with criticism, hate messages or simply a slimmer following.
The Signal
The world of online content creators has always resonated with the grisly undertone of classism. Platforms like Instagram and Facebook are geared towards the urban, upper-class and caste influencers who create eye-candy content. Instagram has even come up with guidelines that dictate to users the kind of content that would fare well on their platform.
For TikTokers to move to base, they'd have to change the way they create. While some homegrown apps have come to their rescue, like Moj and Roposo, they aren't quite like the OG.
Blackstone Scratches An Itch
Blackstone is betting a pile on the travel itch of millions who have been cooped up at home for months. The firm is buying visa processing company VFS Global at a deal value of about $2.5 billion.
Owning travel: The world's biggest private equity firm by assets under management had started buying travel-related businesses early this year, spending over $17 billion to pick up hotels, a private jet operator, and a travel services company.
The purchase of VFS will give it ownership of the world's largest visa outsourcing services provider with a 60% market share. VFS is also a leaner company now with the headcount down from 11,350 two years ago to 7,200 in 2021. It processed 30 million visa applications in 2019 but since then has handled only 13 million visas as the pandemic shut down travel.
Quick returns: VFS's is unlikely to be a growing business, however, with more countries easing processes and issuing visas electronically and on arrival. But revenge travel could pay up. Nearly 27 million Indians had travelled abroad in 2019. Blackstone will likely recoup the investment if travel rebounds and sustains for 3-5 years.
Football's Major Sheikh Up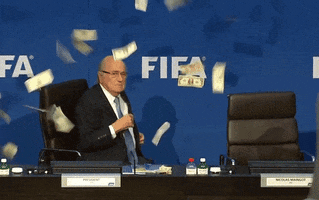 English Premier League club Newcastle United has been taken over by a Saudi Arabia-led consortium. Newcastle fans will likely be relieved to see the end of Mike Ashley's troubled 14-year reign. But it's time for the footballing world to pull up its socks.
Sportwashing: Why does Saudi Arabia want a club that's languishing second-bottom of the league table? For one, it's a cheap ticket to the world's most-viewed football league at £300 million. But more importantly, it's an opportunity to burnish the nation's image. Think of UAE and Qatar-owned PSG and Manchester City, finalists in the two previous editions of the UEFA Champions League.The buyout sparked a global outrage, including from Amnesty International. Saudi Arabia is accused of several human rights violations, including the infamous murder of journalist Jamal Khashoggi.
Everything is political: One of the obstacles that held up the deal last year was cleared after Saudi Arabia lifted its ban on Qatar-based EPL broadcaster beIN sports. It also indicates power-shifts, as Chinese football investments struggle while those from West Asia prosper.
What Else Made The Signal?
Intensity Alerts: To help Twitterati avoid burning their fingers on fiery conversations, Twitter will begin alerting users before they participate in such discussions.
Haven gone: Companies such as Google and Facebook will lose their cherished shelter as Ireland ditches its 18-year, low-tax regime to back a US-led effort to make corporations cough up their fair share.
Haven come: Tesla is moving to Texas. Elon Musk had already moved there from California. It's all about taxes.
Phew! The trillion-dollar coin may not be needed after all. The US senate voted to raise the debt ceiling, avoiding a much-feared crisis.
Watch your heart: Research shows that Covid-19 survivors are increasingly at risk of a heart attack, stroke, or other major cardiovascular events within 12 months of recovering from the disease.
Show your notes: A court wants to see Facebook founder Mark Zuckerberg's personal notes from 15 years ago as evidence for a consumer lawsuit.
Uni-corn: Rebel Foods, a 10-year old cloud kitchen startup is the latest Indian unicorn with a valuation of $1.4 billion after raising $175 million from Tiger Global, SoftBank, Sequoia, and Temasek.
FWIW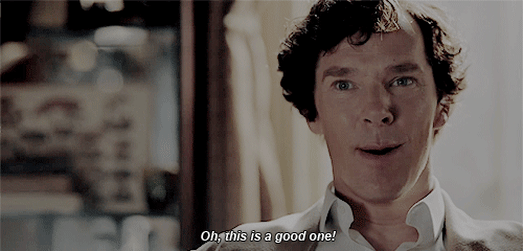 Money from the pot: In the world we live in today, you can do anything from anywhere. Simon Griffiths, co-founder and CEO of Who Gives A Crap, demonstrated that by raising $50,000 while sitting on a toilet for 50 hours straight. That's right – he crowdfunded his company's first batch of toilet paper via this unusual campaign.
Wrong number? "Who are you?" is the first thing a lot of South Koreans are hearing on call these days. Netflix's Squid Game has put out phone numbers extremely close to real ones on its show, which is causing people from South Korea to South America to dial them up to get a cheap thrill. How inconvenient.
Letters from Holmes: Chris Bazlinton had the best job – being Sherlock Holmes' secretary. For over seven years, the British man answered mail written to the fictional character at Baker Street. He answered thousands of fans, ranging from thank you notes to more detailed responses. Quite elementary!
Want to advertise with us? We'd love to hear from you.
Write to us here for feedback on The Signal.