Discover more from The Signal
The Signal is a daily curated newsletter that helps you understand the latest developments in business, tech, finance, economy, and policy with sharp analysis and crisp insights thats fun to read arriving at 8AM daily in your inbox.
Over 81,000 subscribers
Who moved my butter?
Also in today's edition: India loves smartwatches; Dotcom bust 2.0 is here; The Roys have left the building; There's a new art index in town
Good morning! Today, we learnt that the moustachioed, top-hatted Rich Uncle Pennybags is in fact… Mark Zuckerberg? In a commercial, anyway. It shows the Monopoly mascot morphing into the Meta CEO, who then thanks the US Congress for not passing antitrust legislation. The ad is the brainchild of Demand Progress, an activist group pushing for the antitrust bill's passage by year-end, after which a Republican majority will take over Congress. Deepfake versions of Zuck aren't new; in 2019, CannyAI created a doctored Zuck video for Spectre, an art installation that'd go on to win an award.
🎧 Alexa is not okay. The Signal Daily is available on Spotify, Apple Podcasts, Amazon Music, and Google Podcasts, or wherever you listen to your podcasts.
If you enjoy reading us, why not give us a follow at @thesignaldotco on Twitter and Instagram.
The Market Signal*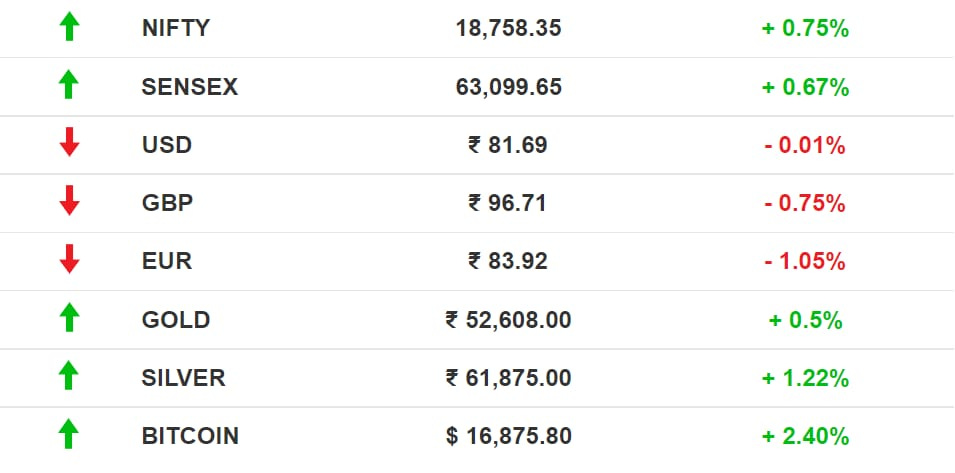 Stocks: The Reserve Bank of India got it right. The government released data on Wednesday that showed second-quarter GDP grew at 6.3%, the upper band of RBI's expectation in September. It was 13.5% in the preceding quarter.
Inflation in the Eurozone eased to a 17-month low of 10%, Financial Times reports. That could offer headroom to central banks and comfort to investors who feared a global recession. With the economy slowing, the RBI might also take a breather. That could be good news for the stock market.
Early Asia: The SGX Nifty rose slightly higher (+0.39%) at 7.30 am India time. The Hang Seng Index (+1.66%) and Nikkei 225 (+1.02%) extended their march.
FOOD
No Buttering On Both Sides
Amul butter is in short supply in India ahead of the holiday season. The shortage was first reported in Delhi, Ahmedabad, and Punjab before spreading to other parts of the country.
Got butter?: Restaurants are switching to alternative brands and substitutes, such as white butter. Amul claims overwhelming Diwali demand, but a Business Standard source attributed it to lumpy skin disease, which killed cattle across states.
Speedbump: Swiggy has discontinued the Delhi-NCR operations of its in-house cloud-kitchen label, The Bowl Company. Brokerage firm Jefferies had recently noted that Swiggy is losing market share to Zomato, which commanded 55% of the food-delivery market in the first half of 2022.
Silver lining: In some good news, dine-ins are back to the point of bumper footfalls and store expansions for the likes of Domino's, KFC, and Wow! Momo. Restaurant chain Burma Burma has snapped up $2 million in early-stage funding.
A MESSAGE FROM OUR PARTNER
Catching Fish And Buying Stocks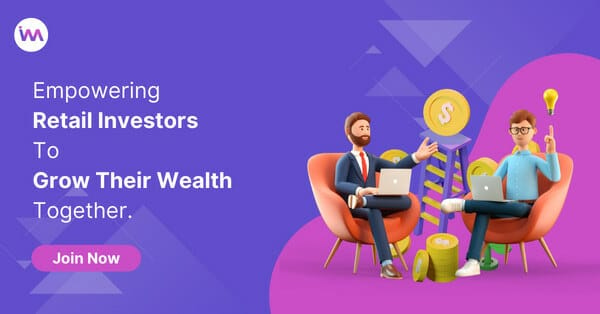 Veterans say that timing is everything in the stock market. For noobs, however, timing the market is like catching fish with bare hands. But what if we put you on a platform that equips you to spot and net elusive multibaggers?
Introducing InvestMates, India's first platform for credible investing, supported by verified experts. Here, those who know meet those who want to know–a community that helps investors to learn, share, and grow.
Trustworthy: Built to guarantee credibility, InvestMates brings together verified finfluencers, retail investors and traders across asset classes such as stocks, mutual funds and crypto. The platform equips creators with analytics and monetisation tools to manage and grow their communities. Investors get portfolio insights & analytics with performance, risk profile and diversification tips.
InvestMates is on a mission to empower individual investors and help them grow their wealth. So what are you waiting for? Maybe someday we will help you fish with bare hands!
WEARABLES
India's Binge-Watch Moment
After becoming the world's fastest-growing smartphone market, India has also become the biggest smartwatch market in the third quarter of 2022, according to Counterpoint Research.
Triple-digit growth: While the global smartwatch market grew 30% year-on-year, India witnessed a whopping 171% growth. Apple and Samsung are the leaders, followed by India's Noise. Now the world's third-largest smartwatch brand, Noise grew 218% year-on-year and is neck-and-neck with the fourth-placed Fire-Boltt.
How did this happen?: That India would be the largest smartwatch market was unimaginable until recently, considering the space is dominated by premium players Apple and Samsung. Xiaomi's entry in the lower-end segment, followed by other Chinese OEMs and local players like boAt, led to the wearable revolution. Bluetooth calling, low prices, a focus on fitness, festive gifting and sales, and local manufacturing led to an explosion in smartwatch sales, leading to India claiming one more crown.
INTERNET
Web3, Metaverse Downturns Herald New Dotcom Bust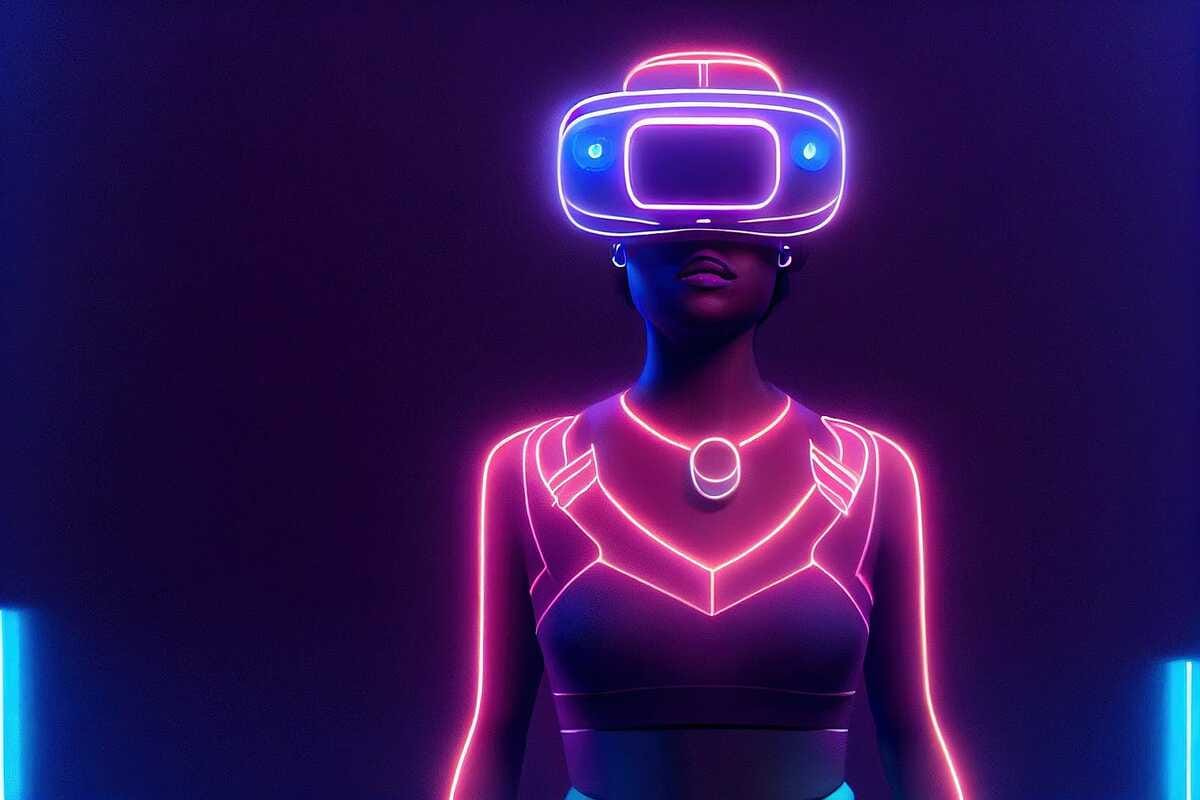 Cracks are widening in the two pillars of future tech: a third iteration of the web, and immersive environments that'll change how we shop, socialise, and everything in between.
The first, Web3, hinges on blockchain and decentralised-everything because Web2—the current iteration of the internet—consolidated power in Big Tech's favour (irony: Web3's bankrollers are Web2's grubby overlords). But chain-based assets aren't foolproof. NFT flagbearers are rethinking strategies, and the FTX blowout is reigniting debates about centralised exchanges. Yet, the sector is being resuscitated by a 'bailout fund' that'll concentrate even more power in the hands of a few. Wither decentralisation?
The second pillar, the metaverse, seeks to incorporate Web3 elements—although the biggest player in the space, (Web2 company) Meta, is doddering. Decentraland and Sandbox, too, have few active users. Also in a spot are voice assistants, which were expected to revolutionise commerce and wide-scale interaction. They've already bombed in non-metaverse scenarios.
The Signal
What was written off during the 2000-2002 dotcom bust returned stronger, mostly due to the entities that form today's Big Tech (Google, Microsoft, Apple, Amazon). The internet has a decentralised heart, but centralised security, convenience, and feature-rich network effects were pivotal in its resurgence. As David Meyer writes, "nobody likes annoying [decentralised] technology, except maybe technologists".
The aughts' bust also separated the wheat from the chaff and binned irrational exuberance—reckonings that Web3 and the metaverse are experiencing today. Blockchain and immersive reality won't die, but companies and structures built on hype cycles will. And that's critical for unlocking real value.
TAKEOVER
Switching The Channel
The husband-wife duo of Prannoy Roy and Radhika Roy have quit the board of RRPR Holdings, the private company through which they held shares in New Delhi Television Ltd (NDTV), the media company they founded 38 years ago.
The Adani Group took over the company in a corporate manoeuvre that triggered some unusual regulatory and investor behaviour. This included a hurried amendment to broadcast rules by the government and investors turning in shares in the open offer at a steep discount to the market price.
The Roys, credited with starting India's first 24X7 news channel, still hold little over a 32% stake in NDTV. Gautam Adani told the Financial Times in an interview that his company's media ambitions were global and that he had invited Prannoy Roy to continue to chair NDTV.
ART MARKET
Getting Its Measure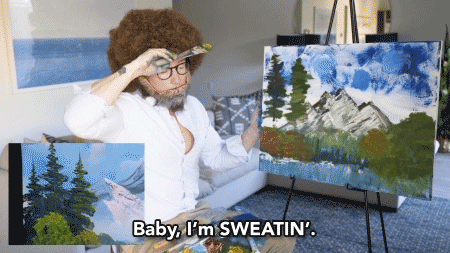 Gauging the direction of prices of paintings and sculptures is a complex art in itself, but necessary because art is firmly established as an asset class.
A new index, invented by the Indian Institute of Management, Ahmedabad, and Mumbai's Aura Art, calculated that Indian art delivered compounded annualised returns of 17% compared to the Nifty 50 index's 13%. The index moves according to the number of auctioned artworks of the top 25 Indian artists. Most of them are modernists like MF Hussain, SH Raza, VS Gaitonde, and FN Souza.
The Economic Times Art Index, launched in 2006, was a precursor, from Indian art's go-go years. A collaboration with Osian's, an art enterprise that also launched India's biggest art fund collecting over ₹100 crore ($12.3 million), the index was soon discontinued. Osian's art fund, more an artful enterprise than a well-run fund, also sank, leaving several investors in the red.
🎧 The latest art index IAIAI, based on an algorithmic data-driven methodology, hopes to help price Indian artwork. The Signal Daily is available on Spotify, Apple Podcasts, Amazon Music, and Google Podcasts, or wherever you listen to your podcasts.
FYI
Obituary: Former Chinese president Jiang Zemin, who opened the country up to the world after the 1989 Tiananmen crackdown and ushered a decade of economic transformation, has died aged 96.
Fingers crossed: In a major breakthrough for Alzheimer's treatment, lecanemab is the first drug to slow cognitive decline in patients. However, some trial patients experienced brain swelling and bleeding.
Close watch: South Korea scrambled jets after Chinese and Russian warplanes entered its air defence zone— which isn't recognised as territorial airspace by either China or Russia.
One for the tenants: Airbnb's new feature, 'Airbnb-friendly buildings', will allow tenants to sublet properties for short-term stays.
Defiant: Binance, the world's largest crypto exchange, has acquired Sakura Exchange Bitcoin despite hawkishness by Japan's Financial Services Agency.
Creases: Swedish fast-fashion retailer H&M is slashing 1,500 jobs globally as part of a cost-cutting drive.
THE DAILY DIGIT
1 trillion
The record-breaking number of music streams in the US so far in 2022. Harry Styles' As It Was is the most streamed song in the country this year. (The Verge)
FWIW
Carbs for the win: The French baguette has earned a spot in the Unesco "intangible cultural heritage" list. Cuban light rum, traditional tea making in China, and talcum, a Korean mask dance, have also made it to the list this year. India's contenders include Kolkata's Durga Puja, Kumbh Mela, and Yoga, among others.
Two-day weekend gets a 👎🏽: The four-day work week is receiving glowing reviews. According to a study conducted by 4 Day Week Global, organisations have reported an increase in productivity and *ta-da* revenue. Employees didn't seem to mind WFH on the four-day schedule. Well, the survey just established what we already knew. Time to make a case for it with the higher-ups.
Enjoy The Signal? Consider forwarding it to a friend, colleague, classmate or whoever you think might be interested. They can sign up here.
Do you want the world to know your story? Tell it in The Signal.
Write to us here for feedback on The Signal.