Discover more from The Signal
The Signal is a daily curated newsletter that helps you understand the latest developments in business, tech, finance, economy, and policy with sharp analysis and crisp insights thats fun to read arriving at 8AM daily in your inbox.
Over 81,000 subscribers
Goliath will fall
Also in today's edition: Fate hangs up on MTNL; Office blues; EPFO changes tack; India's hacker economy
Good morning! Pottymouths rejoice. You can now drop the f-bomb on the iPhone. Apple is making the iPhone more responsive to cuss words with the new iOS 17 update. The feature piggybacks on a transformer language model, similar to the tech used in ChatGPT, per CNBC. Technicalities aside, if you're an iPhone user, your iPhone keyboard will finally pick up swear words without correcting them on the go. Pretty ducking awesome, if you ask us.
Do you think Twitter's new CEO Linda Yaccarino will succeed in turning Twitter around? Join the conversation on our Telegram group! We've launched — The Signal Forum — where we share what we're reading and listening through the day.
Today's edition also features pieces by Soumya Gupta, Srijonee Bhattacharjee, and Julie Koshy Sam.
If you enjoy reading us, why not give us a follow at @thesignaldotco on Twitter and Instagram.
The Market Signal*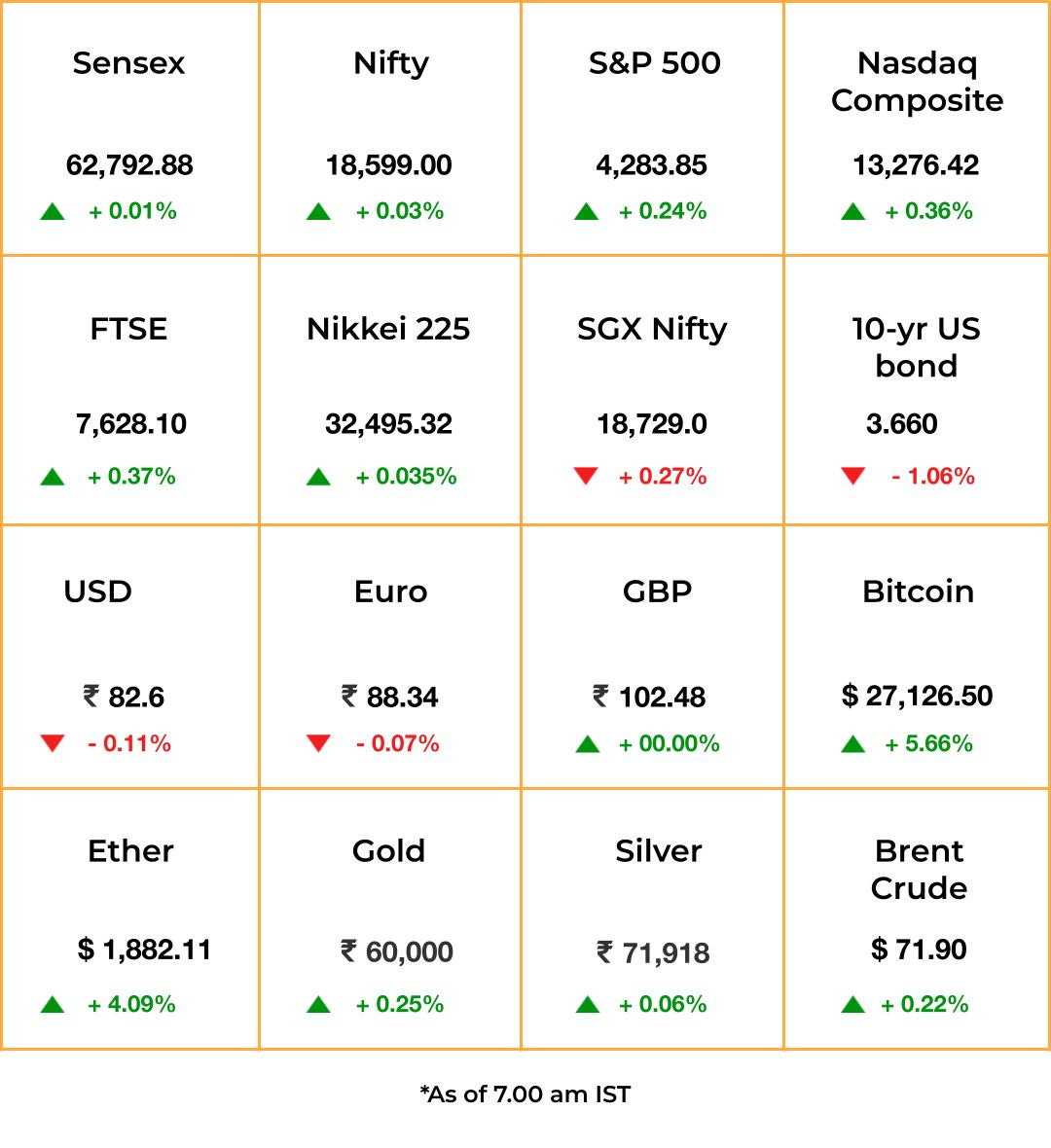 Stocks & economy: Indian indices may rise as investor sentiment for Asia improves on hope that Chinese authorities will take measures to support the economy. Reuters reported that in order to bolster the yuan, the Chinese central bank instructed banks to cut deposit rates.
Bank Nifty and the Nifty need a good shove to rise to fresh highs, which now seems likely only after the RBI's policy statement on Thursday. With no sign of the monsoon yet, trade will continue to be dull.
The BSE increased daily circuit limits on four Adani stocks, opening doors for more buying.
Cryptocurrencies recovered from Monday's steep fall even as the US Securities Exchange Commission tightened the noose on the sector, suing Coinbase a day after Binance.
Meanwhile, the World Bank said that high interest rates and the US banking crisis may have dragged the biggest economies down to the slowest growth rates in five decades.
TELECOM
MTNL Gets Disconnection Notice
The question was not whether but when. Mahanagar Telecom Nigam Ltd, the telephone services operator created in 1986 to cater to the needs of the megacities of Mumbai and Delhi, is reportedly being shut down.
Too costly to run: MTNL's business went into the red after 2008-09 and posted a profit only in 2013-14 due to write-backs. That meant it kept borrowing to keep afloat, and now that pile has grown into a mountainous ₹40,000 crore ($4.8 billion).
The plan: MTNL's 3,574 employees will likely get a goodbye package and the operations will be transferred to its better-managed and bigger twin, BSNL. The government is said to have abandoned plans of a merger, which means MTNL will delist. BSNL got a massive ₹1.64 lakh crore (~$20 billion) financial support package from the government last year, which helped it upgrade equipment and beef up internet services.
TECHTONIC SHIFT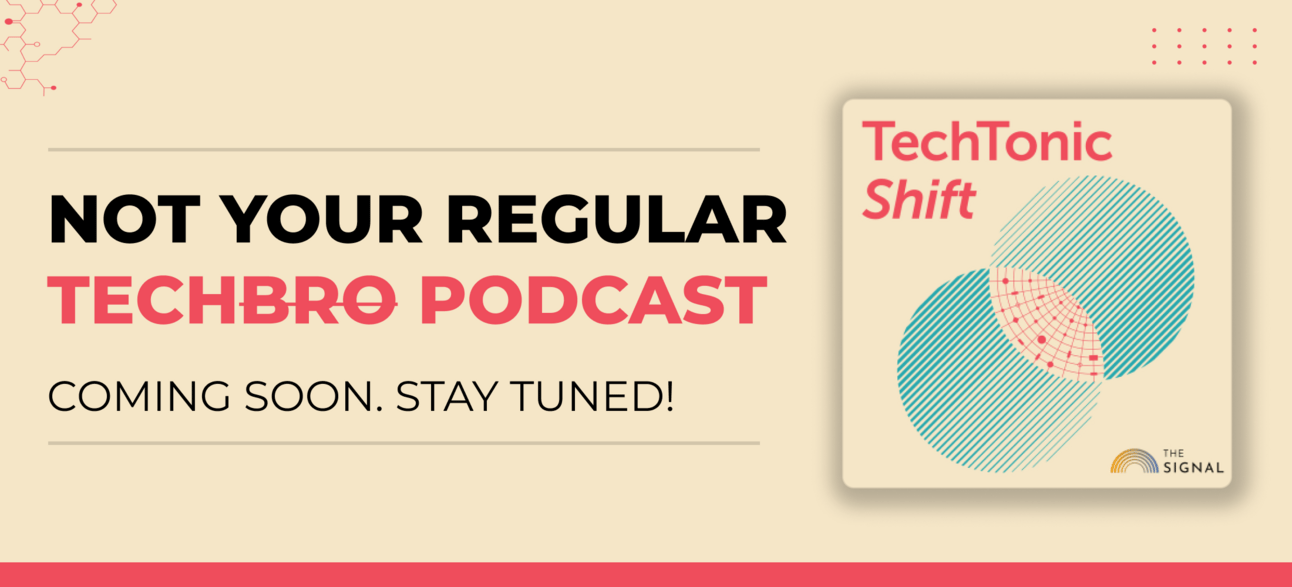 Introducing TechTonic Shift, not your average tech podcast. 👀 Join our very own Roshni Nair and Rajneil Kamath as this duo decodes the tech world's secrets, from AI breakthroughs to augmented reality adventures.
Save the date: June 17th! Trust us, you don't want to miss out on this.
🎧 Available on all your favourite platforms!
WORK
(Not) Just Another Day At The Office
A survey of 350 large multinational corporations (MNCs)—which collectively employ 10 million people—reveals that about 50% of companies are planning to reduce office space over the next three years and change their headquarters. The Asian market will become tighter over the next decade, while the US will have surplus office space.
This is interesting because…?: MNCs seem to be going the way of smaller tech companies like Etsy and Yelp, which are closing offices to save millions in annual expenses. Of course, not everyone is on board. JPMorgan Chase and Amazon forcing people back reflects the schism between what employees and bosses want; the former mostly cite steep commuting and childcare expenses. Even Wall Street staffers aren't keen on regular office attendance.
Reading between the lines: Whether or not employees want to return to office, the reduction in office space points to possible slowdowns in hiring.
CRYPTOCURRENCIES
Small Choice In Rotten Apples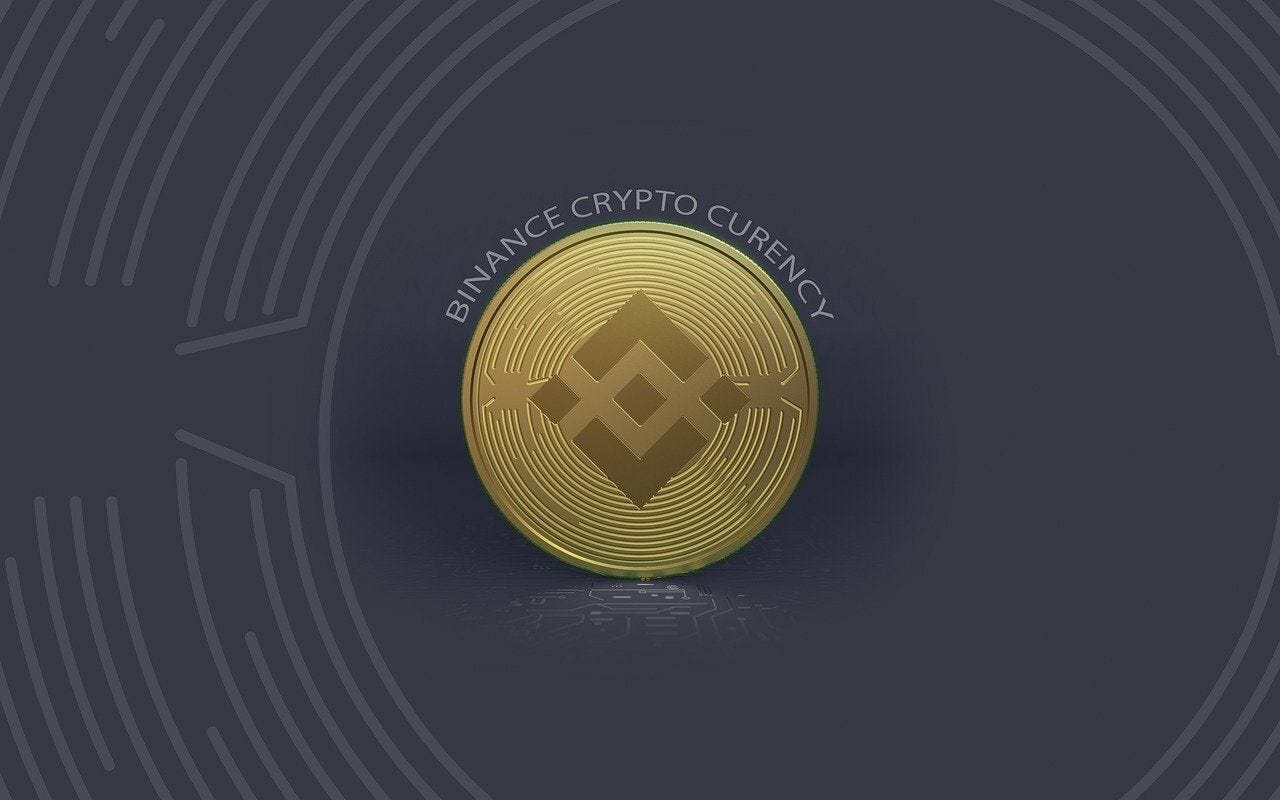 Image by Satheesh Sankaran from Pixabay
"We are operating as a fking unlicensed securities exchange in the USA bro." —Binance Chief Compliance Officer, 2018
That's the takeaway from the US Securities and Exchange Commission's (SEC's) lawsuit (pdf) against the world's largest crypto exchange by volume.*
*About that superlative: the SEC alleges that accounts associated with market maker firm Sigma Chain indulged in wash trading on Binance.US. This is an illegal practice where parties essentially trade with themselves to inflate transaction volumes.
Sigma Chain is one of many nebulous, interconnected companies operated by Binance chief Changpeng Zhao or CZ, though the SEC targets four entities: Binance Holdings, which runs global exchange Binance.com; BAM Management US Holdings and BAM Trading Services Inc, which operate the US entity, Binance.US; and CZ himself.
The Signal
One can't help but draw parallels between CZ and Sam Bankman-Fried, whose FTX exchange collapsed after CZ's bearish tweets. Similar to the case of FTX and sister concern Alameda Research, Binance allegedly moved customer funds to and from the US-based BAM companies to CZ's other entities… to do things like buy a yacht.
https://twitter.com/smdiehl/status/1665810686021193732?s=20
Crypto stocks have tanked. This could be the sector's last gasp: at the time of writing this, the SEC has also sued rival exchange Coinbase, though the charges aren't as damning as the ones against Binance.
Both cases won't be over soon, but the development is a seismic shift towards digital assets possibly being regulated as securities in the US. Binance is already facing a similar lawsuit by the US Commodity Futures Trading Commission.
🎧 We share the lowdown on ed tech giant Byju's. Also in today's edition: Binance is in the line of fire. Listen to The Signal Daily on Spotify, Apple Podcasts, Amazon Music, Google Podcasts, or wherever you get your podcasts.
INVESTING
EPFO Wants to Raise The Stakes
India's retirement fund is hungry for returns. The Employees' Provident Fund Organisation (EPFO) is planning to reinvest its proceeds from exchange-traded funds back into equity, rather than the traditional debt, according to The Economic Times.
This will increase its equity exposure without breaking the rules. Right now, the EPFO can invest only 5-15% of annual increase in deposits in equity (via ETFs); the remaining must go into debt investments only. There are no rules for how returns on ETFs can be invested though.
Although the EPFO board has cleared it, the fund will still need the finance ministry's go-ahead.
Hot streak: In January-March 2022 alone, the EPFO made nearly ₹68,000 crore (~$8.2 billion) from ETF investments. On average, it puts in ₹36,000 crore (~$4.3 billion) in ETFs every year.
If that money goes into equities, you know where the markets are headed, right?
CYBERCRIME
Hacker-For-Hire.in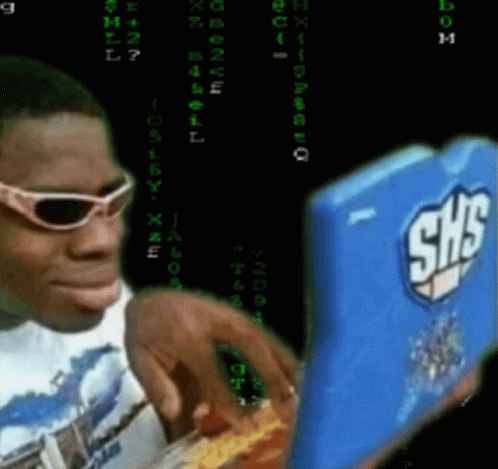 Indian techies have earned the country the reputation of a coding superpower. Some of them, operating in the shadows, are now gaining it a darker renown. The land of hackers for hire.
How? India's hacker industry—that's what The New Yorker is calling it—was exposed after the Emirate of Ras Al Khaimah hired a hacker to infiltrate an Iranian-American businessman, Farhad Azima's computers with whom it had an axe to grind. Azima himself is dubious: he smuggled guns for the CIA, but the point here is that India now has 10-15 outfits and over 120,000 victims over the past 10 years. Most of them reportedly also do government work.
Rising cybercrime: Separately, fishing and impersonation are rising. Mint reports that Haryana's Nuh district has turned into a cybercrime hotspot, a distinction earlier reserved for Jamtara in Jharkhand. A 5,000-strong police force recently raided 14 Nuh villages.
FYI
Three-way split: Venture capital firm Sequoia will separate its international operations from its US business into independent partnerships. Sequoia China will be known as HongShan, while its India and Southeast Asia firm will be known as Peak XV Partners.
Skip and sue: Indian edtech major BYJU'S sued its term loan lender Redwood in New York and Delaware, terming the lender's tactics as "predatory" in its suit.
In the fray: Private equity funds Blackstone and Bain Capital are among the frontrunners to acquire a majority stake(~60%) in India's largest fertility clinic chain Indira IVF. The stake sale would value Indira IVF at ₹8000-1000 crore ($1-1.2 billion).
Pay up: Microsoft will pay $20 million to settle charges by the US' Federal Trade Commission. Microsoft, per the FTC, violated the US' children's privacy protection law by collecting children's sign-up data for gaming service, Xbox.
Class monitors: Israel will set up a team for a national AI policy after consultations with Elon Musk and OpenAI CEO Sam Altman. Musk believes the Chinese government will initiate AI regulations in the country. The EU wants social media companies to have safeguards for AI-generated content including labels.
Playmaking: Real Madrid legend Karim Benzema is joining Saudi Arabia's Public Investment Fund (PIF)-owned Al-Ittihad on a likely $640 million contract. PIF and oil giant Aramco are also buying clubs in the Saudi Pro League.
🤝🏻: India and Germany are close to signing a $5.2 billion diesel submarine deal, per Bloomberg. As part of the project, the Indian Navy will procure six submarines.
THE DAILY DIGIT
310,000
The number of vacant jobs in the highly-short staffed Indian Railways before the three-train collision on Friday. (Semafor)
FWIW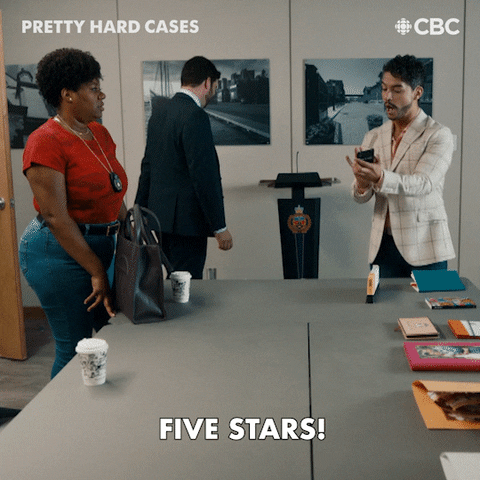 Starry-eyed: Handing out 5-star ratings on apps these days is praxis. Jk. You see, Americans (also some of the world's most generous tippers) habitually give full ratings on Uber and Airbnb, among other apps. Can't blame them tho, considering capitalism is a bi**h. Did you know that Lyft drivers rated below 4.6 are at a higher risk of being deactivated? Can you blame customers for doling out 5 stars because companies reward soul-sucking perfection?
Muse news: Turns out that "Iggy the Eskimo", best known as the muse of Pink Floyd founding member Syd Barrett, had an Indian connection. Born to a Mizo mother and British father, Iggy's real name was Evelyn Laldawngliani. According to our friends at Reading Room India (follow!), Iggy's Indian roots were discovered only three years after her demise in 2017. A local in Mizoram identified her from a photo that was doing the rounds online. We'd glad to learn that Evelyn "Iggy" Laldawngliani now has a fan page.
Innovation down the drain: Turns out that AI chatbots are money-gobblers. The cost of operating these systems is so high that tech companies cannot release the most cutting-edge bots yet. Chip shortages are also driving up expenses. Semiconductor research firm SemiAnalysis estimates that a single chat with ChatGPT costs up to 1,000 times as much as a Google search. Worse, ads alone won't be enough to make up for costs. Still sold on that chatbot?