Discover more from The Signal
The Signal is a daily curated newsletter that helps you understand the latest developments in business, tech, finance, economy, and policy with sharp analysis and crisp insights thats fun to read arriving at 8AM daily in your inbox.
Over 81,000 subscribers
The murky concoction of NFTs and fantasy sports
Cricket NFT platforms FanCraze and Rario are testing the boundaries of a game of skill with their fantasy offerings.
Good evening!
When I was a kid, a significant chunk of my pocket money went towards buying bubble gum. And that's not because I liked bubble gum. Since I didn't like the taste, the bubble gum would go into the trash. I bought the gum for what came along with it in the packet—a cricket card.
If you're a '90s kid like me, you probably know what I'm talking about. Brands like Big Fun, Big Babol, and Center Fresh probably made a lot of money off kids like me by selling cricket cards along with their gum. The cards used to have pictures of cricketers along with their stats.
It was like a lottery. If you got lucky and ended up with a Sachin Tendulkar or Wasim Akram card, you could brag about it to your friends for a long time. And if you ended up getting two or more cards of the same cricketer, you could trade it with your friends. To this day, I regret not holding on to my collection.
Why am I talking about bubble gum and cricket cards? Because today's topic is kinda related to it. It's about the digital version of these cricket collectibles, which are being traded for hundreds and thousands of dollars online and even being used in a shady form of fantasy sports.
The murky concoction of NFTs and fantasy sports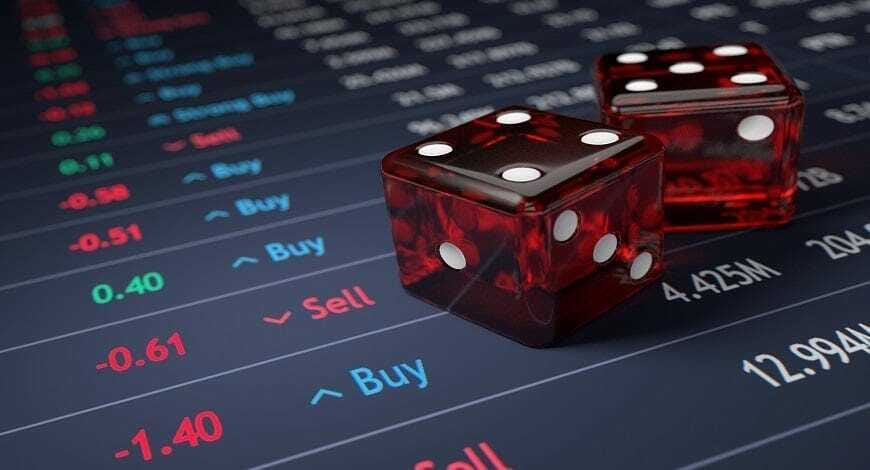 Virat Kohli's six over long-on off Haris Rauf, in the India-Pakistan match of the ICC Men's T20 World Cup, is already part of cricket folklore. It may not be the best shot the 34-year-old has played in his career, but it'll be remembered years down the line because of the context.
Now, you can watch and admire that shot online whenever you want. But what if you could own it?
In January this year, the International Cricket Council (ICC) unveiled its official digital collectibles range called Crictos. These are basically video clips of the most memorable moments from a match in an ICC tournament—fours, sixes, wickets, etc. And you can own these slices of cricket history via blockchain—the technology that underpins cryptocurrencies.
Essentially, Crictos are NFTs, or non-fungible tokens. They're digital assets based on blockchain that come with unique identification codes and metadata that distinguish them from each other. As a result, they can be made as scarce as the platform minting them wants them to be. Buying an NFT basically gets you a unique code that proves you're one of only X people in the world who owns that particular digital collectible.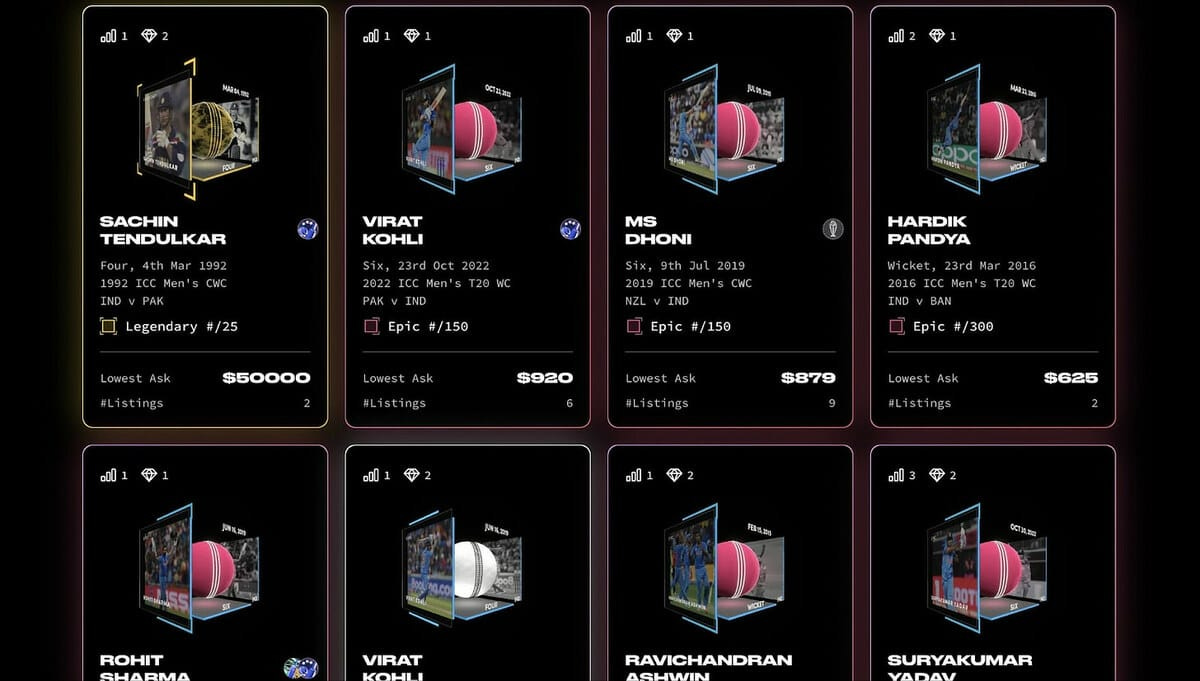 The ICC Crictos are being minted, or created, by a San Francisco-based company called FanCraze. Thanks to a partnership with the ICC sealed earlier this year, it currently has more than 120,000 video collectibles from ICC events. It also has partnerships with the Asian Cricket Council (ACC), Cricket West Indies, Chennai Super Kings, Delhi Capitals, and players such as Kohli, MS Dhoni, Rohit Sharma, Hardik Pandya, Muttiah Muralitharan, and Jonty Rhodes.
FanCraze isn't the only platform dabbling in cricket NFTs. On 20 October, days before the India-Pakistan match, a Singapore-headquartered cricket NFT platform called Rario announced that it had signed on Indian cricket legend Sachin Tendulkar as a strategic investor and brand ambassador.
Rario has a roster of over 900 international cricketers including retired legends such as Virender Sehwag and Zaheer Khan, and current players like Rishabh Pant, Dinesh Karthik, Arshdeep Singh, Lungi Ngidi, and Temba Bavuma. It doesn't make video NFTs, though. Instead, it mints player cards. Just like the ones you used to get with your bubble gum, but a digital version.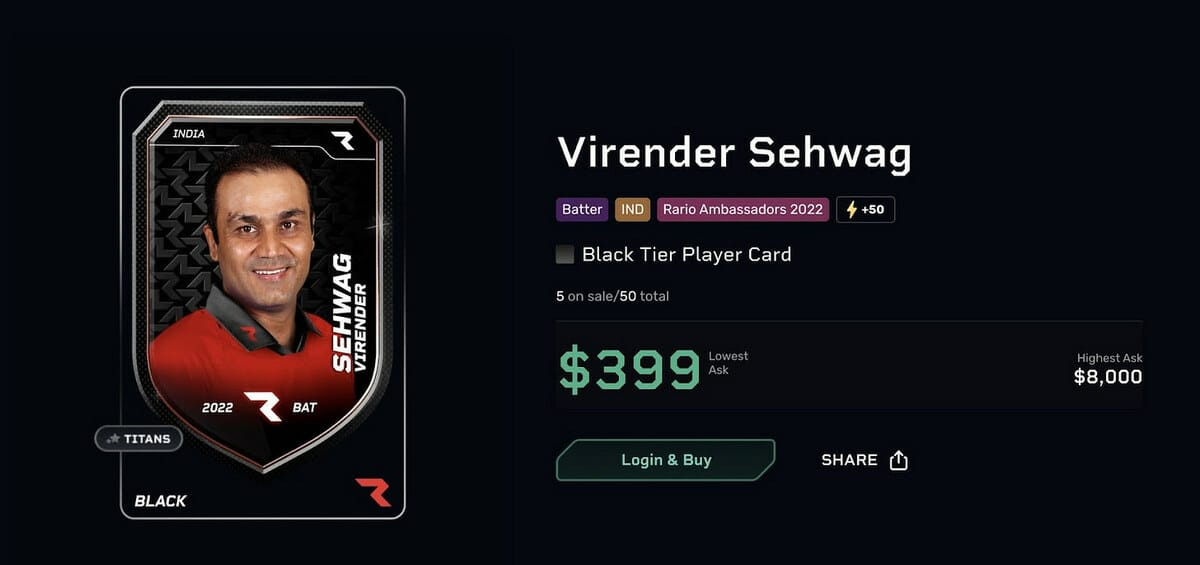 Both Rario and FanCraze have a marketplace where users can buy and sell their NFTs. On FanCraze, NFTs are currently selling for as low as $3. And if you've got $50,000 to spare, you can own a clip of Tendulkar pulling Aamer Sohail for a boundary to reach his first World Cup half-century, during the 1992 ICC Men's Cricket World Cup. On Rario, player cards are being traded for anywhere between $1 and $1,000.
Both platforms have divided their NFTs into four tiers, depending on their scarcity. The Tendulkar NFT quoted above is in the "Legendary" category on FanCraze, which means there are only 25 copies of it.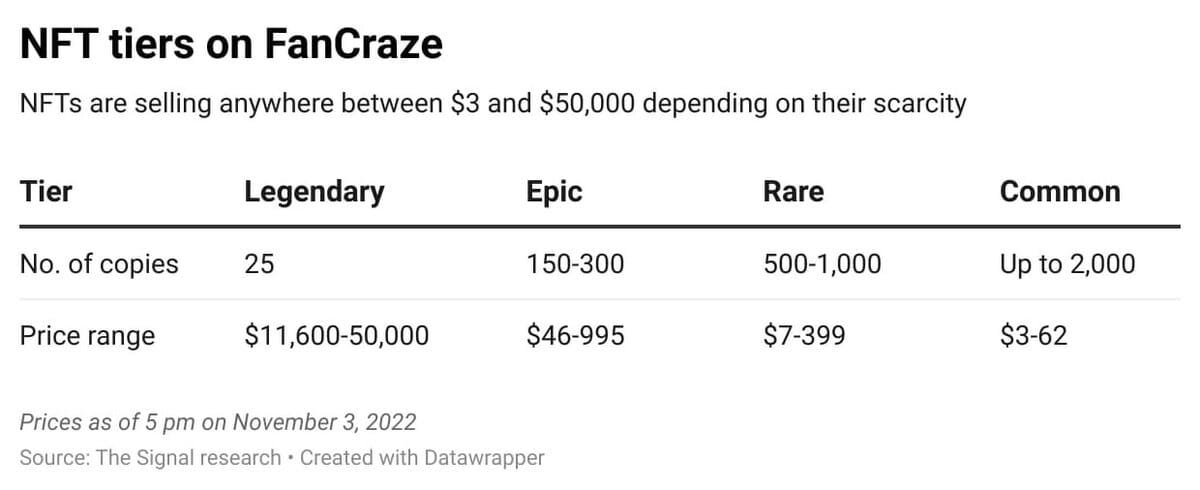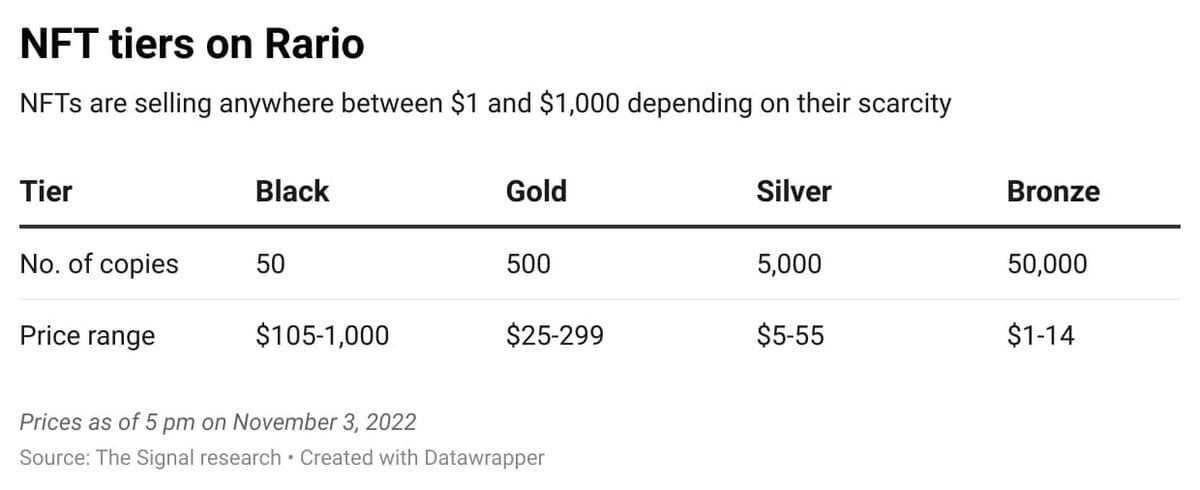 Of course, all these prices are purely speculative. An NFT of Norwegian footballer Erling Haaland, minted by football NFT platform Sorare, was sold for over $600,000 earlier this year. $600,000 for a digital player card 🤯.
And the way NFTs work, no matter how much you pay for one, you don't even become the owner of that intellectual property. An NFT is just metadata attached to an image or video proving that it's unique. It is a digital receipt. As Matt Levine puts it in his Bloomberg magnum opus on crypto: "These NFTs may not represent ownership in any particularly binding sense, but they represent a feeling of ownership."
Thanks to the speculative nature of the NFT bubble, there are also concerns that it's used for illegal activities such as money laundering.
Although transactions are recorded on a public ledger, purchasers can remain anonymous, a huge boon for anyone looking to discreetly wash assets. There's no mechanism in place to prevent launderers from creating multiple accounts and transferring assets between them to further obfuscate the trail.
Are NFTs being used to launder money? | Fortune
Another criticism of NFT trading is that it's environmentally unethical since blockchain technology involves complex computational calculations that consume a lot of electricity.
But I'm not going to go into the pros and cons of trading NFTs. There's enough literature out there in case you're interested in reading more about it. I actually want to talk about another service offered by sports NFT platforms—fantasy sports.
Both Rario and FanCraze offer fantasy cricket games involving the NFTs available on the platforms. The basic idea is the same as any fantasy sports game: you pick a team of players either for a single match or an entire tournament, like the ICC T20 World Cup, and get points based on how those players perform in real life.
The difference is that you need to buy NFTs of the players you want in your team in order to play. And most importantly, the points that your NFT earns depend on its tier, or scarcity.
For instance, if I play with a "Common" NFT of Virat Kohli in the FanCraze Flash League, I'll get fewer points than someone with "Rare", "Epic", or "Legendary" NFTs of Kohli. FanCraze awards points based on five criteria: rarity, serial number, level, quality, and crafting of the NFT. It's a rather complex scoring system.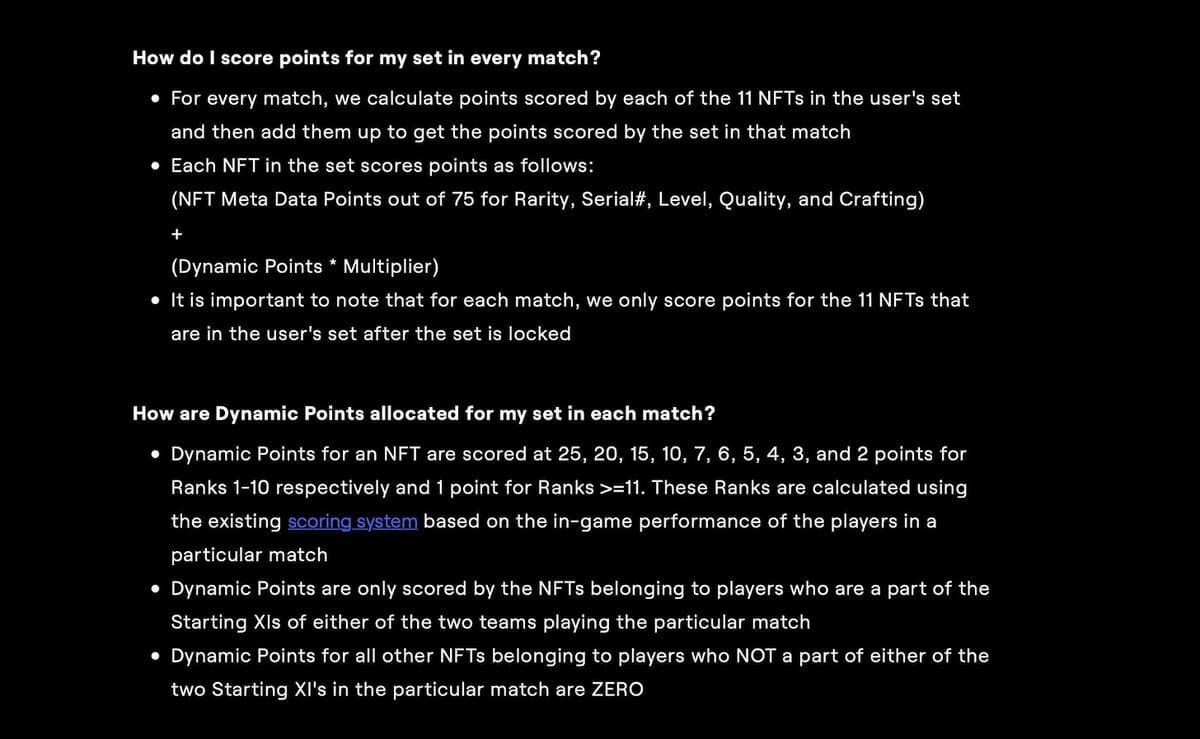 Similarly, Rario's D3 game awards a Tier Boost based on the tier of the NFT used, and an XP Boost based on the number of times you use a particular NFT in matches.
This is a major red flag. Because it's not a level playing field, and that skews the game towards a game of chance rather than a game of skill. And games of chance are illegal in most parts of India. Only certain formats of fantasy sports have been deemed games of skill, and thereby legal, by Indian courts.
Rario's D3 is particularly skewed towards a game of chance because it allows you to pick teams of only three players. And what's more, one of those three players need not even be playing in that match or tournament. D3 allows you to pick a card of a retired player as a proxy for a current player. So, for example, if you own a Tendulkar card, you can use it in place of any other India batter.
This is especially surprising considering one of Rario's major investors is Dream Capital, the corporate venture capital arm of Dream Sports, a sports tech company that operates India's largest fantasy sports platform, Dream11. Dream Capital had invested as much as $120 million in Rario earlier this year.
In August 2021, Dream11 claimed a huge victory when India's Supreme Court ruled that its format of fantasy sports is a game of skill. One of the major points of its format is that participants have to choose a team consisting of the same number of players playing in a real-life sports team. So, a cricket fantasy game should have 11 players.
That's not the case with D3.
This is similar to Sorare's fantasy football game, where you get to pick only five players in your team instead of 11. And the Paris-headquartered company has grabbed the attention of gambling regulators in the United Kingdom and Europe. Sorare has denied that its game amounts to gambling.
However, gambling is legal in the UK and certain European markets. So, in the worst-case scenario, Sorare will have to get a gambling licence. But that's not the case in India, where gambling is illegal in most states.
Another legal concern for platforms offering video NFTs of sports matches is IP rights. "It's not as straightforward as saying, just because you own the footage, you can go ahead and do whatever you want with it," said an industry expert, who requested anonymity.
"There are so many other things to consider in a video NFT. For instance, if you're selling an NFT of Virat Kohli hitting a six, the video will also have the bowler, the wicketkeeper, and sponsor logos on the team jerseys and on the ground. If the ICC is going to receive a cut from every resale of an NFT, then the players, the sponsors, the boards would all have a right to come and say, 'This NFT also includes our rights, so we also need to be paid.' Is this a product that can be monetised in perpetuity? That, I think, is the larger issue."
I contacted the founders of both FanCraze and Rario, Anshum Bhambri and Ankit Wadhwa, for comment but didn't get a response before publication.
What's also interesting is that the NFT sports industry seems to be going strong despite the crypto crash over the last 12 months—the crypto industry's market cap has dropped from $3.2 trillion to under $1 trillion.
While Rario tied up with Tendulkar, FanCraze signed up Kohli and Dhoni last month ahead of the T20 World Cup. And earlier this week, it was reported that the Premier League is lining up a $34.4 million-a-year deal with Sorare, which already has partnerships with other European leagues like La Liga, Bundesliga, and Serie A. Overall, the NFT sports collectible market is worth $1.4 billion and could rise up to $92 billion in a decade's time.
Would you consider buying a sports NFT for hundreds or thousands of dollars? I'll just say that I miss the days when all you had to do to own a sports collectible is buy bubble gum.
⚡️Quick Singles
⚽️🇶🇦🔈 The organisers of the FIFA World Cup 2022 in Qatar are recruiting up to 1,600 fans for an all-expenses-paid trip to Doha. In exchange, they'll have to post positive social media content about the tournament and the host nation, and sing in the opening ceremony. Up for some state-sponsored propaganda?
🏀📱🤑 The NBA is reportedly preparing to sell a streaming-only package worth $1 billion a year in the United States from its next rights cycle, beginning in 2025. Are you listening, Apple and Amazon?
🇮🇳🎮 The Indian government is pushing developers to create video games inspired by the mythological epics Mahabharata and Ramayana, and iconic films such as Sholay and Baahubali.
♠️💰 Online gaming unicorn Games24x7 has launched a corporate investment arm, which will invest ₹400 crore ($48.3 million) in the next five years in early-stage startups at the intersection of technology and interactive entertainment.
🎮📱 Netflix has acquired Spry Fox, a Seattle-based independent gaming studio, in its latest push into mobile games. Netflix already offers 35 games to its subscribers and recently announced that 55 more are in development.
⛳️💰 TMRW Sports, the sports startup launched by Tiger Woods and Rory McIlroy, is attracting big-name investors. Like Stephen Curry, Lewis Hamilton, Serena Williams, Alex Morgan, and Justin Timberlake. TMRW Sports' first venture is a new golf league, which will kick off in 2024.
📖 Weekend Reads
⚽️🇧🇷 Days after losing Brazil's presidential election, Jair Bolsonaro finally accepted defeat and agreed to a transition of power. But not before the far-right leader turned the Brazil national football team's yellow jersey into a political weapon. This piece in The Athletic captures how Brazil's far right kidnapped the most famous shirt in football.
🏏🇮🇳 This is the lede of former Australia captain Greg Chappell's piece in The Sydney Morning Herald on Kohli's innings against Pakistan:
The Bhagavad Gita is the holy book which is the synthesis of Hinduism. Literally translated, it means "the song by God". Virat Kohli played an innings that was as close to a "song by god" as has ever been played in T20 cricket.
I'm sure I don't have to sell it more to you.
📺 The Watchlist
🏏🏆 The Super 12 stage of the ICC Men's T20 World Cup ends this weekend, with all to play for in both groups. There's a triple-header on Sunday that will decide the fate of Group B:
South Africa vs Netherlands at 5.30 am IST
Pakistan vs Bangladesh at 9.30 am IST
India vs Zimbabwe at 1.30 pm IST
⚽️🏴󠁧󠁢󠁥󠁮󠁧󠁿 And then, in the evening, you can switch to football. There are a couple of exciting clashes in the Premier League:
Chelsea vs Arsenal at 5.30 pm IST
Tottenham Hotspur vs Liverpool at 10 pm IST
All matches are live on Star Sports and Disney+ Hotstar.
👀 ICYMI
🏏🇮🇳🇧🇩 India beat Bangladesh by five runs via the DLS method in a rain-affected match on Wednesday. And like it is during nearly every India-Bangladesh cricket match, at least in major events, there was some controversy.
Bangladesh captain Shakib Al Hasan was seen talking animatedly with the umpires minutes before the match restarted following the rain delay. He was supposedly unhappy with the playing conditions. After the game, he was quizzed about that conversation by a journalist. Here's how it went:
And you wonder why relations between cricketers and the media aren't great.
That's all from The Playbook this week. See you again next Friday!
Best,Jaideepjaideep@thesignal.co