Discover more from The Signal
The Signal is a daily curated newsletter that helps you understand the latest developments in business, tech, finance, economy, and policy with sharp analysis and crisp insights thats fun to read arriving at 8AM daily in your inbox.
Over 81,000 subscribers
Musk was right. Twitter stinks
Also in today's edition: Adani buys NDTV; Government revamps foreign investor rules; Miniso is a copycat
Good morning! IG is a clone of a clone of a clone. No, for real. Instagram wants to be TikTok and ...BeReal, which ironically is an anti-Instagram app. It is working on a feature where users are nudged to share an unfiltered photo with their friends in two minutes. In this race to win users, it has previously received backlash from celebrities including Kylie Jenner. Oh well, remember when Instagram was essentially a photo-sharing app?
🎧 Has the funding winter come for Indian startups? For our deep dive, we look at why Dolo650 maker Micro Labs is in trouble. Again. The Signal Daily is available on Spotify, Amazon Music, and Google Podcasts, or wherever you listen to your podcasts.
If you enjoy reading us, why not give us a follow at @thesignaldotco on Twitter and Instagram.
The Market Signal*
Stocks: Domestic benchmark indices ended in the green after fears of inflation and a weakening global market rattled investors. The RBI maintains that inflation remains a concern. Translation: Further rate hikes could be on the cards. The Euro slipped to a 20-year low. The business activity shrunk for the second month in a row in August, raising fears that the Eurozone is inching toward a recession. Gas prices rose as Russia gears to shut down a major pipeline.
Early Asia: The SGX Nifty slumped (-0.31%) at 7.30 am India time. The Hang Seng Index (-0.87%) and Nikkei 225 (-0.37%) also crawled downwards.
SOCIAL MEDIA
Whistleblower Flaps Twitter's Wings
Twitter knowingly allowed Indian government agents to infiltrate its systems and access user information, a whistleblower has alleged. These agents were on Twitter's payroll, the company's former security chief Peiter Zatko said in a complaint to US authorities, scooped by the Washington Post.
Problems galore: Zatko, known as Mudge in the hacking community, said Twitter's systems and user database were open fields for hackers as its security was dated and thousands of employees had deep access.

Bot next? The whistleblower more or less confirmed that Elon Musk was not far away from the truth when he said the microblogging site was infested with spambots. Executives hid it from the board to protect fat bonuses which rested on incessantly growing active-user numbers.
Outcome: Zatko's revelations may have just allowed Musk to walk away from the deal unscathed. Perhaps he may yet snare the company at a far cheaper price.
A MESSAGE FROM OUR PARTNER
Wealth Creation On Autopilot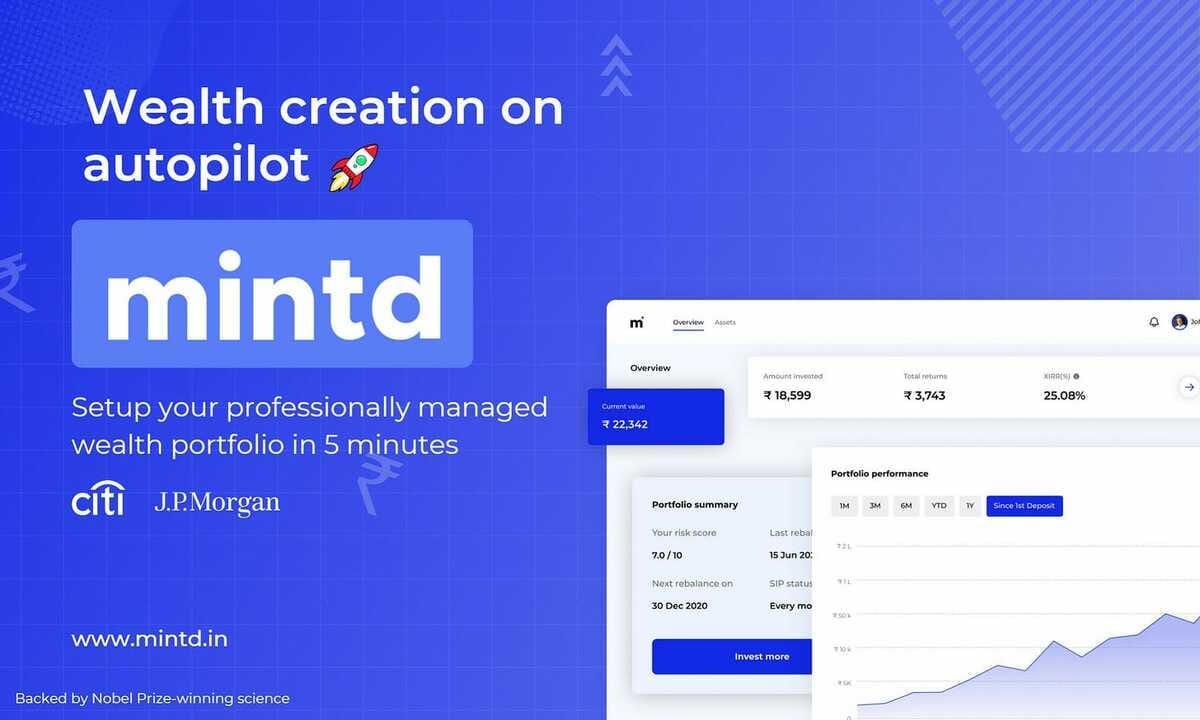 Ace investor Rakesh Jhunjhunwala, who passed away recently, had an interesting trait. Even when he was talking to visitors, his eyes never left his trading terminal. Paying unwavering attention to the market is what helped him grow his investment corpus from less than $100 to nearly $6 billion.
An investor today is spoilt for choice in terms of assets—Fixed Deposits, Cryptocurrencies, Stocks, Mutual Funds, Debt, Gold, Property—it's almost impossible for the average person to beat the market. Only the top fund managers trump the market; 95% of the rest fail. The best are, however, available only to the richie-rich.
But what if wealth creation was put on autopilot?
Solution: Mintd is a platform that deploys Modern Portfolio Theory (MPT) to create and manage personalised investment portfolios. BTW, economist Harry Mankowitz won the Nobel Prize for MPT or theory of portfolio choice in 1990.
Special offer for The Signal readers: Users can have a call booked with our team.
Setup your digital wealth manager now
MEDIA
A Channel For Gautam Adani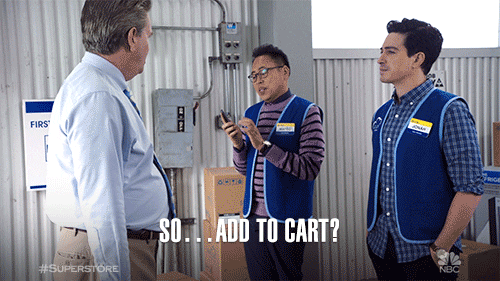 Billionaire Gautam Adani is taking control of NDTV, one of India's oldest private television networks. Adani Group announced that it would acquire a 29.18% stake in New Delhi Television Ltd from Vishvapradhan Commercial (VCPL) through its subsidiary AMG Media Networks.
Deal anatomy: AMG, the ports-to-power Adani Group's new media vehicle, has also offered to buy another 26% from the public at ₹294 per share. The NDTV share closed at ₹376 on the NSE on Tuesday.
VCPL held the rights to own 99.99% through warrants of RRPR Holding issued when NDTV promoters Prannoy Roy and Radhika Roy reportedly borrowed about ₹400 crore from it in 2009. NDTV said the promoters were not consulted before the warrants were converted to shares although it was not required.
The Signal
The Adani Group has been scouting for media properties and picked up a 49% stake in Raghav Bahl's Quintillion Media in March, 2022. Bahl had sold his previous media venture Network18, which was an NDTV rival, to a Reliance Industries Group entity in a near identical deal in 2012. Bahl's then lieutenant Sanjay Pugalia now heads AMG.
Interestingly, the company in the NDTV deal, VCPL, had earlier been linked to Adani's rival, billionaire Mukesh Ambani. The ownership later went to Nahata Group. With this purchase, Adani and Ambani are squaring up in multiple businesses, including energy, telecom and media.
PS: Fitch Group unit CreditSights has highlighted that the Adani Group is "deeply overleveraged" considering its aggressive investments across businesses through debt.
INVESTING
Indians Get To Back-heel Capital Invested Abroad
The government has torn out a few pages from its investment rulebook, allowing wealthy Indians to invest their money freely abroad and also reroute it to Indian ventures as they please.
New trip: Earlier, such investors would have gotten a midnight knock from enforcement agencies for "round-tripping", a practice some resorted to anyway by creating elaborate networks of companies abroad to hide their footprints. No need for all that subterfuge anymore.
The government has been worried about slowing investments and capital flight. There has been an exodus of the well-heeled from the country over the past few years. Resident richie-rich have also been squirrelling away money through a tiny RBI remittances window. The amount that flowed through the window in FY22 topped $20 billion.
CHINA
Miniso Pays The Price For Japanese Branding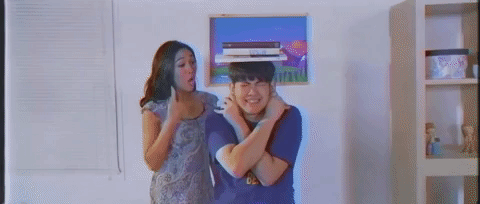 You'd be forgiven if you thought the low-cost retail company was a Japanese brand. Tl;dr: it's a Chinese firm that's heavily inspired by Japanese design aesthetics.
Imitations galore: Miniso, mocked for being a knock-off Muji with a Uniqlo logo to boot, invited social media ire after an Instagram post from its Spain outpost mislabelled Disney Princess toys wearing Chinese cheongsam as the Japanese geisha.
Under pressure, the Tencent-backed brand issued apologies for hurting feelings. It even accepted to have "taken the wrong path" with its brand positioning and marketing strategy.
Context: The timing doesn't help: The Chinese have been wearing the anti-Japanese sentiment on their sleeve of late. Previously, Mercedez-Benz Group AG, H&M and Nike have been victims of nationalism. Even BTS faced calls for boycott.
Psst: the only apparent Japanese connection? Miniso was co-founded by Japanese designer Miyake Junya. But there's no mention of him in the IPO prospectus.
FYI
Ka-ching! Facebook Inc. co-founder Eduardo Saverin has backed Indian sexual health startup Mojocare. His firm B Capital Group will lead a series A round, according to Bloomberg.
Hold up: Kakao Piccoma, the manga firm of the South Korean messaging giant Kakao Entertainment, is delaying its IPO of $6 billion due to the turmoil in the technology sector.
Fundraise: Re-commerce marketplace startup Cashify has raised ₹39.5 crore from Amazon and ₹13.45 crore from Blume on top of $90 million from its Series E funding round.
Chip-making goals: Intel and Brookfield Asset Management have signed a deal of $30 billion to boost Intel's semiconductor factory expansion in Chandler, Arizona.
Fired: Ford lays off about 3,000 employees or 1% of its workforce, mostly in the US, Canada and India as a part of the company's restructuring program.
FWIW
Fried Chicken? In this economy? First, it was palm oil. Now it's chicken. South Korea's unanimous favourite, fried chicken is a victim of inflation. Store chains are offering heavy discounts, in an attempt to capitalise on soaring prices. Costumers don't mind standing in line as long as they are guaranteed discounted chicken.
Enjoy The Signal? Consider forwarding it to a friend, colleague, classmate or whoever you think might be interested. They can sign up here.
We recently got funded. For a full list of our investors, click here.
Want to advertise with us? We'd love to hear from you.
Write to us here for feedback on The Signal.
Update: The Market Signal has been updated to reflect the correct value of indices.