Discover more from The Signal
The Signal is a daily curated newsletter that helps you understand the latest developments in business, tech, finance, economy, and policy with sharp analysis and crisp insights thats fun to read arriving at 8AM daily in your inbox.
Over 81,000 subscribers
The Musk & Trump show
Also in today's edition: The FTX saga continues; Breakthrough at COP27; Lowdown on India's new data protection bill; Drama in Zomato
Good morning! Bloomberg reports that honchos in India, China, and Japan are most averse to flexible working, per a survey conducted by the Center for Creative Leadership. This is despite the fact that over 20% (versus near-zero in 2020) of Indian applicants on LinkedIn are looking for remote jobs. The survey also reveals that Australia, New Zealand, and Singapore are most open to work flexibility, and that only 2% of Asian business leaders are okay with a four-day workweek. Someone should tell these bosses, "Itne paise mein itnaich milega (you'll only get so much for the salary you pay)."
If you enjoy reading us, why not give us a follow at @thesignaldotco on Twitter and Instagram.
The Market Signal*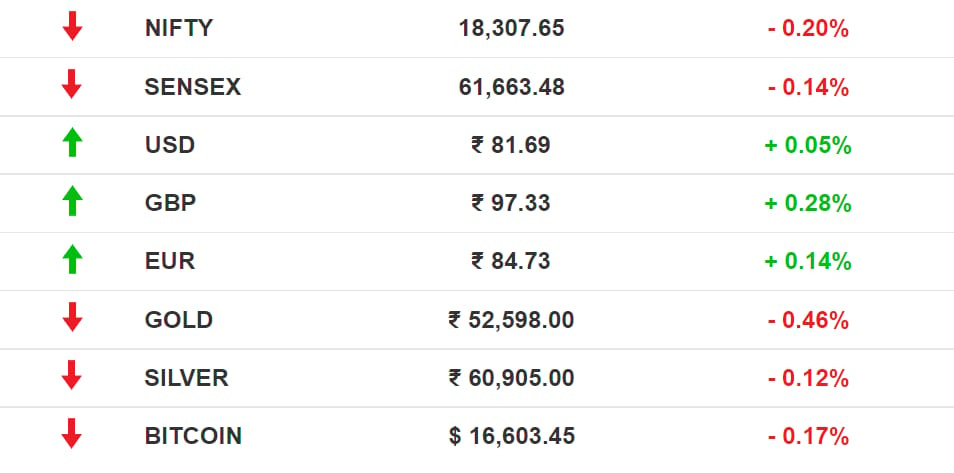 Stocks: It took only a few deft signals from Chinese President Xi Jinping after the 20th Party Congress to change the western narrative about his country. The US was all warm and accommodating at the G20 summit. Now, Wall Street bankers, who until a few weeks ago found Chinese stocks "uninvestable", are suddenly gaga over their prospects, reports Bloomberg. Who knows, investors such as Ark Invest's Cathie Wood, who got burnt betting on Chinese tech stocks, might yet find redemption. 
Early Asia: The SGX Nifty slumped (-0.29%) at 7.30 am India time. The Hang Seng Index dived (-3.12%). Nikkei 225 crawled upwards (+0.021%).
SOCIAL MEDIA
A Flourish Of Trumpets
Twice-impeached former US President Donald Trump is back on Twitter, courtesy the content moderation council a Twitter poll by fellow man-child Elon Musk. It was by far the only popular vote Trump has won, even as he embarks on a 2024 Republican primary run. He now joins Jordan Peterson, Kanye West and Kathy Griffin, among others, whose accounts were reinstated by Musk under his Twitter 2.0 plan.
Elon Musk

@elonmusk
Twitter will be forming a content moderation council with widely diverse viewpoints.
No major content decisions or account reinstatements will happen before that council convenes.
Oct 28, 2022
610K Likes   57.4K Retweets   51.4K Replies
The big question: Will he use it, though? Trump isn't keen on getting back to the bird app. Semafor reports that Trump has contractual obligations with Truth Social, with a leeway only for political messaging.
Not done yet: Musk is reportedly looking to further trim Twitter's workforce, this time in the sales and partnerships team. This comes after a wild week, where around 1,200 of Twitter's remaining employees walked away from his "extreme hardcore" requirement.
CRYPTOCURRENCIES
Chaos In FTX Telegram Channels
Employees of the bankrupt crypto exchange—which owes its 50 biggest creditors over $3 billion—aren't the only ones getting the silent treatment from management. Users, unable to post on FTX's official Telegram channel, now have a splinter group called 'FTX Affected Members'. The channel's organisers are creating a list of aggrieved investors to present to a bankruptcy court.
The stories on FTX Affected Members are profound. While some invested their loved ones' entire life savings in FTX, others (trigger warning) have hinted at suicide if they don't get back their funds.
However: How and when FTX Affected Members and other users get their holdings depends on who has jurisdiction over FTX's assets. The company's new management and Bahamian regulators are locked in a bitter dispute over this very issue.
Trying: FTX's new CEO John Ray III is looking to reorganise or sell the company's healthier subsidiaries.
COP27
A Halfway Bridge
Negotiators at the UN climate change talks in Egypt's Sharm El-Sheikh pulled an all-nighter to arrive at an agreement that rich countries will fund poorer nations' mitigation efforts.  
The deal: An international fund will be set up to compensate vulnerable countries for "loss and damage" from historical pollution caused by developed countries. The fund would help the most vulnerable countries the most. The modalities of setting up and operating the fund and who would contribute how much will be worked out in the coming months. 
No deal: Countries did not agree on targets for reducing emissions and scaling back the use of fossil fuels. Despite the European Union threatening to walk out of the talks at one point, oil and gas producers and heavy users such as India had their way of not having targeted emissions cuts and phasing out petroleum and coal. 
The Signal
There is no doubt that getting wealthy nations to agree to their long-standing demand was a political victory for developing nations in an unequal world. The real negotiation will begin only now, however. Contributions to the fund and its use will require much give and take. Rich countries have already extracted a promise that money will only flow to needy and vulnerable countries, not developing ones such as China and India. They will likely insist on tough conditions and stiff deliverables as they are always worried that poor countries neither have the capacity nor the inclination to spend grants and aid effectively and efficiently.
🎧 In a historic move, rich nations will finally offer funds to poor countries for climate "loss and damage". The Signal Daily is available on Spotify, Apple Podcasts, Amazon Music, and Google Podcasts, or wherever you listen to your podcasts.
TECH POLICY
Personal Data Protection 2.0 Is Here
Nearly six years after India's Supreme Court ruled that privacy was a fundamental right, and three months after a half-baked Personal Data Protection Bill was scrapped, the new draft Digital Personal Data Protection Bill, 2022 (pdf) is up for public consultation. Notably, it also uses she/her pronouns, the first bill in India to do so.
Highlight: In a breather to global tech giants, the bill allows the transfer of users' data to "trusted" countries. It puts consent at the heart of personal data processing and provides for an elaborate framework for consent management. Users can give and revoke consent. On occasion, data can be collected without permission. 
The bill envisages a Data Protection Board for disputes, as well as hefty fines for violations by both data collectors and users.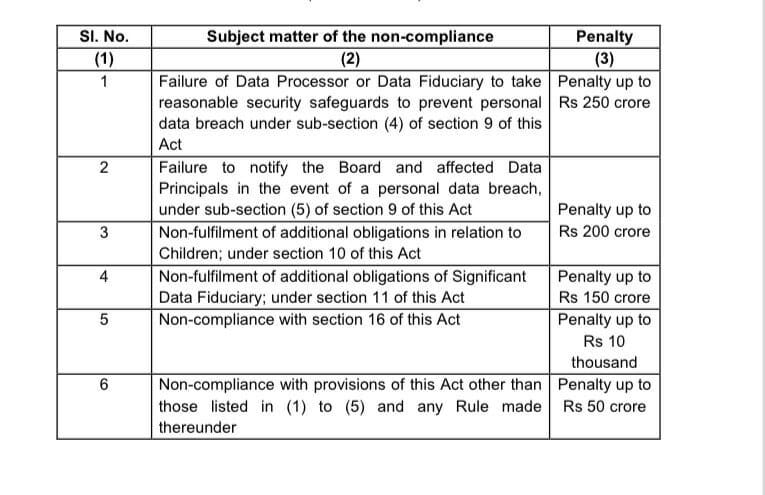 But: Government agencies are exempt from the law for national security reasons. Privacy advocates aren't impressed. 
🎧 Does the revamped draft of the data protection bill protect your privacy? Find out. The Signal Daily is available on Spotify, Apple Podcasts, Amazon Music, and Google Podcasts, or wherever you listen to your podcasts.
FOOD DELIVERY
Zomato's Eventful November
Deepinder Goyal's company is laying off <3% of its 3,800-strong workforce in what it deems a "regular performance-based churn". But Moneycontrol claims the pink slips will affect at least 4% of employees across marketing, catalogue, tech, and product divisions, and that the move is a cost-cutting one in a tough macroeconomic environment.
High-profile exits: Intercity Legends chief Siddharth Jhawar, head of new initiatives Rahul Ganjoo, and co-founder Mohit Gupta all left in a span of three weeks.
Zomato is also shuttering its food-delivery business in the UAE, effective November 24. Personnel in that division have been laid off.
Buttressing?: Payment service Zomato Pay replaced Zomato Pro this month. Zomato also launched an Instagram-like social engagement tool for eateries called Vibe Check to enable better discovery.
A better last quarter aside, services such as Intercity Legends make little sense for a company trying to cut costs; we'd explained why here.
Disclosure: Deepinder Goyal is an individual investor in Frontpage Media Technologies, which publishes The Signal. The full list of our investors is here.
FYI
Another one: Tesla is recalling over 321,000 vehicles in the US—just days after it recalled about 30,000 Model X cars over an airbag issue—due to faulty taillights.
Hold your fire: Russia's Kamchatka Volcanic Eruption Response Team has warned that the Shiveluch volcano has become "extremely active" and may erupt "at any time".
Downgrade: Xiaohongshu, often referred to as China's Instagram, is currently being revalued at $10 billion-$16 billion, a steep fall from its $20 billion valuation in 2021.
Cracking down: The Indian government will publish frameworks to counter fake reviews and unverified star ratings on e-commerce websites and hotel/travel booking platforms.
Keep calm: Reserve Bank of India (RBI) Governor Shaktikanta Das sees a low risk of recession for India despite rising inflation piling pressure globally.
Bad blood: Theranos founder Elizabeth Holmes was sentenced to more than 11 years in prison for defrauding investors.
Strong signal: India has climbed six places to 61st in the Network Readiness Index 2022 report, prepared by the US-based non-profit Portulans Institute.
THE DAILY DIGIT
$7.5 billion 
The record revenue figure earned by FIFA through its commercial deals from the four years leading up to World Cup 2022. (Associated Press)
FWIW
A woof over your head: Fujitsu is doing something revolutionary in a country known for its demanding work culture: allowing employees to get dogs to work. The Japanese tech major, inspired by Silicon Valley and WeWork's Tokyo outposts, has set up an experimental dog office in its Kawasaki building. Perks include an indoor play area, a dedicated pooch elevator, free dog food, and a welcome emphasis on employee well-being. We approve.
On the ball: What's common between the Teamgesit, Jabulani, Brazuca, and the Telstar 18? These post-2006 FIFA World Cup balls marked an era shift in how footballs are constructed, stitched, and glued. If you're a physics nut and are familiar with turbulent flow, laminar flow, and drag coefficient, you'll enjoy this story about football engineering and the Al Rihla ball that'll be used in the Qatar World Cup.
Ups-a-Daisy: Graffiti artist Banksy's iconic Flower Thrower mural is in the eye of a storm after clothing retailer Guess used the motif for a London store display. The anonymous artist has now exhorted fans to shoplift from the Guess outlet in question. The issue is murky because it's not only unknown whether Guess licensed the rights, but also whether the retailer's partner and graffiti licensor Brandalised too had rights to Banksy's works.
Enjoy The Signal? Consider forwarding it to a friend, colleague, classmate or whoever you think might be interested. They can sign up here.
Do you want the world to know your story? Tell it in The Signal.
Write to us here for feedback on The Signal.