Discover more from The Signal
The Signal is a daily curated newsletter that helps you understand the latest developments in business, tech, finance, economy, and policy with sharp analysis and crisp insights thats fun to read arriving at 8AM daily in your inbox.
Over 81,000 subscribers
The Musk-Twitter 💩 show
Also in today's edition: Digital platforms under CCI's gaze; Shell out more for budget smartphones; Uber to be super app; Reliance wants the beauty aisle
Good morning! If Parle gave India Thums Up, Goldspot, Citra, Limca, and Maaza, Ochakovo is giving Russia CoolCola, Fancy, and Street. The Moscow Times reports that Russia now has a cottage soft drink industry ever since Coca-Cola suspended business there. While CoolCola is a stand-in for the original cola, Fancy is the homegrown Fanta and Street is Russia's Sprite. Can Ochakovo pull a Parle and sell its creations to Coke in the foreseeable future? It'd hope.
The Market Signal*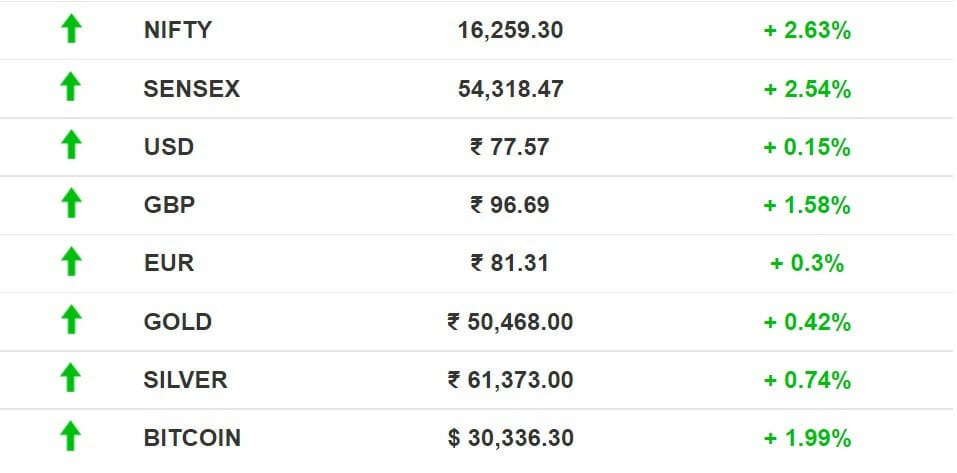 Stocks: Investors had a reason to cheer after the Sensex logged its biggest single-day gain in three months. Strong cues from Asia, and buying in index heavyweights kept investor sentiments high. LIC made a weak market debut, settling 8% lower than its issue price. Airtel reported a 164% rise in net profit to over ₹2000 crore for Q4 lifting its stock more than 2%.
Early Asia: Nikkei 225 opened in the green. The SGX Nifty slumped to -0.09% at 7.35 am. Closely following it was Hang Seng index at -0.49%.
ANTITRUST
Value = Users = Market Power 
The size of a deal will soon decide whether it requires the Indian antitrust regulator CCI's nod in mergers and acquisitions of companies in the digital and Internet economy. 
Global practice: That's not new, internationally. Germany and Austria have had transaction value thresholds in this sector for five years. 
Until now, the CCI came into the picture only on the basis of asset size and turnover beyond a certain level. The realisation came when the Facebook-WhatsApp merger slipped past the CCI. Changes to competition law are expected in the Parliament's monsoon session. 
Only fair: Considering that digital companies' value is often tied to the number of users they have rather than traditional measures of size, it stands to reason that they be assessed by that criteria. Data shows only 23 companies out of 100 unicorns in India are profitable even. 
INFLATION
Budget Smartphones Are Expensive
Budget smartphones are pinching the pocket. Smartphones in the popular sub ₹10,000 segment are no more available at that price point. The new mass segment phones now cost between ₹10,000 and ₹20,000.  
Deets: According to a report, sales of the sub-₹10,000 units shrunk by as much as 15% in 2022, while the ₹10,000 to ₹20,000 band grew by 9%. LG has left the scene. Samsung and Xiaomi, flag bearers of the mass market segment, have also moved the budget segment into a higher price range. 
Weak signals: Smartphone makers are merely passing on the higher costs due to a global shortage of chips, supply chain crisis, and rising materials and logistics expenses. Meanwhile, the Indian tablet market continues to balloon. A reason could be the large number of people working and students logging in from home. 
MOBILITY
Uber Hotwires Public Transit For Super App Ambition
In a 10-and-a-half minute video during its Go/Get 2022 event, Uber announced at least 11 new services that will be piloted in North America before expanding to the rest of the world.
Delivery: Uber Eats, which steadied the ship during the pandemic, will use robots for short-range deliveries. It will also integrate Google Assistant for voice ordering and allow sports fans to place in-app orders at stadiums.
Mobility: With Uber Comfort Electric (read: Tesla and Polestar rides), it's charging towards its 2030 goal of becoming EV-only in the US and Europe. Uber Travel will sync with Gmail so users can schedule rides to and from airports and venues for the entire leg of their trips. It's partnering with US Coachways to offer Uber Charter coaches and party buses (you read that right).
The Signal
Uber's expansion into coaches signals its intention to double down on shared rides and mirror public transit—what with Uber Pool still dormant in most markets. It has a Shuttle service in Delhi and an upcoming Bus service in Gurugram in partnership with a state-run operator. Bus was earlier piloted in Egypt, Ukraine, and Mexico.
Uber is also teaming up with its old foes, the taxi associations in New York City and San Francisco. Mumbai's kaali-peelis are back on the app.
CEO Dara Khosrowshahi's internal email about cutting spending and focusing on profitability had made headlines just a week ago. Uber's transformation into a super app that will bundle numerous mobility and delivery services under an Uber One membership is geared towards this focus.
🎧 Uber is branching out. As part of its super app ambitions, it has launched robot food delivery in California, apart from expanding its party bus business and shifting to EVs. We also look at Hashtag United's rise to a semi-professional club. Tune in!
BUSINESS
Reliance Plumps Its Beauty Kitty
We already told you about Reliance's wannabe Nykaa killer in the beauty space. It plans to open 400 stores and establish an online presence in the next couple of years to sell its wares, a la Nykaa. 
Blueprint: The conglomerate wants to launch both multi-brand luxury stores (think LVMH's Sephora) as well as a chain of value products for the mass market. A high-end beauty store, currently code-named Tiara, will also find a place in the Jio World Centre in Mumbai, its upcoming high street. Reliance has been forking out cash to acquire brands across retail, consumer and e-commerce platforms. Nykaa has beefed up too. It went on a shopping spree in April to shape up its beauty and apparel vertical. 
Press pause: In April 2018, SBI joined hands with Reliance to become the biggest player with Jio Payments Bank. Five years later, the bank is yet to be formally launched. SBI now has second thoughts.
SOCIAL MEDIA
Juvenile Richie Rich Flings Scat At Twitter CEO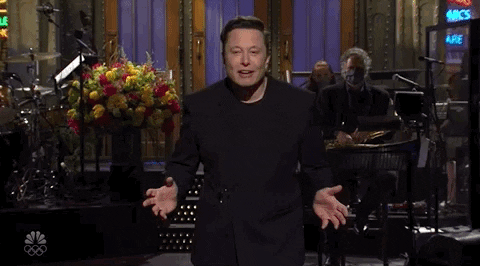 Elon Musk's $44 billion deal to buy Twitter has been thrown into fresh uncertainty. On Tuesday, Musk paused the deal until Twitter proved its bot count was indeed 5% of its base as it claimed and not the 20% when he counted. Musk is now calling on the SEC to investigate Twitter's fake account claims. 
On the cheap: That is a classic raider move to beat the price down as he himself hinted at a tech conference. Twitter shares fell 8.18% on Monday, wiping out all the gains since Musk began his raid. The company wants to hurry and close the deal and has filed a preliminary proxy detailing its background.
Slam, bam: Musk's comments came following a sparring match with Twitter CEO Parag Agrawal on, where else, Twitter. Musk replied to Agarwal's thread on bots with a poop emoji (💩). 
The Ellison mystery: Which brings us to the curious case of Larry Ellison's $1 billion for Musk's deal. Why would a man who just tweeted once want to join Musk? "Free speech" and MAGA. You know what we mean, surely.
FYI
Mega slump: After Alibaba and Ant Financial wrote off their respective investments and exited Paytm Mall, the company's valuation fell from $3 billion to $13 million.
Mixed signals: Even as Hong Kong mulls blocking messenger app Telegram, the Chinese government is considering increased support for its own digital platform companies. Bitcoin mining, too, is back in China.
Red signal: The Reserve Bank of India has rejected six applications for parties interested in setting up banks. This includes Sachin Bansal's Chaitanya India Fin Credit Pvt Ltd.
Fresh dough: Delhi-based B2B fashion marketplace Fashinza raised $100 million in a round led by Prosus Ventures and Westbridge, while D2C jewellery company Mellora closed a $16 million round. Fidelity-backed Eight Roads Ventures announced an India-focused $250 million healthcare and life sciences fund.
Enfant Terrable: Terraform Labs co-founder Do Kwon—who presided over the spectacular fall of the blockchain's UST and LUNA coins—wants to fork Terra into a new network. Vitalik Buterin calls bs. And South Korea wants a hearing.
Do your research: The Advertising Standards Council of India wants celebrities to do their homework and be "circumspect" while endorsing crypto currencies. 
FWIW
Pilot mode: Japan realises it is on the bucket list of most tourists. And so, before it can throw open its gates to an eager army of visitors, it is going to implement a test drive. Why? It wants to access safety protocols and control the spread of Covid-19. Triple-vaccinated tourists from Australia, Singapore, Thailand and the United States will have to stick to fixed travel itineraries. 
Kick-off: Hashtag United first found support after YouTube content creator Spencer Owen streamed matches of a team of friends playing the sport in a FIFA-style league format. Hashtag amassed a fan following, and a club was born. They've won some and lost some. Their fans believe this is one for the storybooks.   
Under the hammer: A bitter divorce between a real estate mogul Harry Macklowe and his ex-Wife has made history. Of sorts. The former couple has so far collected $922.2 million after selling off their 65-piece art collection, making it the most expensive art collection to ever sell at auction. A happy ending, indeed.
Want to advertise with us? We'd love to hear from you.
Write to us here for feedback on The Signal.