Discover more from The Signal
The Signal is a daily curated newsletter that helps you understand the latest developments in business, tech, finance, economy, and policy with sharp analysis and crisp insights thats fun to read arriving at 8AM daily in your inbox.
Over 81,000 subscribers
How Netflix is bungling India
Budget mishaps, executive churns, and cold-shouldering regional content are to blame
Good morning! A big hello to readers who signed up this week. Welcome to The Intersection, The Signal's weekend edition. This weekend we talk about why Netflix needs India's Squid Game to make a mark in the country. Also in today's edition: we have curated the best weekend reads for you.
It took a year to create a four-second sonic logo that's now the definitive sound signature of our time. The story of Netflix's 'ta-dum' introduction, which plays before the company's original films and series, mirrors the company's ability to turn the mundane into magic. Audio editors transformed the sounds of an anvil, a digitised guitar, and a wedding ring knocking on a cabinet into the iconic 'ta-dum'–much like founders Reed Hastings and Marc Randolph transformed a DVD rental business into the world's largest subscription streaming platform.
Fourteen years after Netflix launched streaming services, however, there are doubts about the company's magic touch. In a January 20 webcast for its Q4 2021 earnings, Netflix's C-suite reported the company's slowest growth since 2015. The forecast for the first quarter of 2022 was grimmer and tanked Netflix stock by 25%.
But this wasn't the biggest takeaway in India. It was Reed Hastings' frustration about why Netflix hasn't been as successful in the country.
Numerous hot takes have emerged in the days since. The platform's subscriber count in India—5.5 million versus Amazon Prime Video's 19 million and Disney+ Hotstar's 46 million—is attributed to everything from Telegram piracy to expensive subscription plans.
The Intersection spoke to media analysts and entertainment industry insiders who've worked with Netflix. Here's what we found.
Budget bloopers
Reports about Netflix India's marquee asset biting the dust trickled in days after the January 20 webcast. Baahubali: Before The Beginning, the prequel series to the Baahubali franchise that comprised India's highest-grossing films, stands shelved after more than three years in the pipeline. That's ₹150 crore gone poof.
The Netflix original was announced with much fanfare in 2018, teaser and all. So what happened?
According to a series set coordinator, who speaks on condition of anonymity, it was a case of (a) indifference to regional content; and (b) schoolmaster treatment.
Baahubali: Before The Beginning, he claims, was conceived as a Telugu web series. But Netflix India wanted a "Hindi-first, pan-Indian" show. This reflected in the cast and crew churn. Mrunal Thakur, who acts predominantly in Hindi films, was signed to portray series protagonist Sivagami—only to be replaced by Punjabi actress Wamiqa Gabbi. Telugu directors Deva Katta and Praveen Sattaru made way for Bollywood counterparts Ribhu Dasgupta and Kunal Deshmukh. Technicians were brought in from Mumbai.
What complicated matters was that S.S. Rajamouli, who helmed the Baahubali movies and was to serve as producer-advisor for the Netflix series, became less involved after diving into his upcoming film, RRR. Given this and poor coordination between Mumbai and Hyderabad teams, Baahubali: Before The Beginning suffered hiccups in the form of creative differences, script rewrites, and reshoots.
But what perplexes the set coordinator is Netflix India waking up late to the fracas. Because the company is known to be exacting.
"They ask for rushes and edits every day. Netflix can be nitpicky about gatekeeping the creative process. If they're so clued in, why'd they take so long to realise the series wasn't working?" he wonders.
The Intersection contacted Baahubali producer Shobu Yarlagadda for comment. While he did not respond, a Netflix official attributed the hiccups to Covid-19 throwing shooting schedules in a tailspin.
"Creating India's first epic series comes with its challenges," the official says, on condition of anonymity. "We are reevaluating the project to bring the best version to audiences."
Pandemic-related disruptions aside, the point about rectifying an expensive mistake still stands. ₹150 crore isn't chump change. The issue of wastage is also echoed by a showrunner whose film was acquired by the streaming platform. Like the set coordinator, he requests anonymity since he doesn't want to jeopardise his equation with Netflix India.
The showrunner attributes Netflix India's budget wastage to questionable hires. There's been significant executive churn over the last five years, starting from Chitavan Pandya Patel and Swati Shetty to Srishti Behl Arya. If there's any hope of the revolving door policy translating to better outcomes, it's in vain.
"They hired the wrong people from day one. Despite its diligence, Netflix doesn't seem to be aware about how much money is being squandered in India," he says. Take the example of data storage for video editing, whose costs average ₹5 lakh-₹10 lakh; the showrunner claims to have seen an invoice of about ₹1 crore for a Netflix India original.
This example may seem trivial in the big picture. But it says plenty about a company willing to splurge big money just to see what sticks. And this isn't just an India problem. Netflix has a track record of oversized flubs as much as it does global successes: La Casa Del Papel, Squid Game, and Red Notice.
Speaking in tongues
Netflix's rise in the developed world has everything to do with it being a cheaper alternative to traditional cable. Take the US, where its monthly standard plan averages $15.49 (₹1,165) versus $71.37 for basic cable (₹5,365).
India is a different beast; Reed Hastings alluded to this when he mentioned that basic cable in the country averages around $3 (₹226) per month. It's also why Netflix recently slashed its basic plan in India from ₹499 to ₹199 (₹149 for mobile).
But if Netflix wants to lead over-the-top (OTT) streaming in India, slashing prices in hopes of a volume play won't be enough. It's going to have to contend with three macro hurdles.
The first is behaviour. Indians don't like paying for content. As many as 60% of urban Indians will forgo ad-free experiences for the free stuff. And when given a choice, Indians will forgo advertisements too; the country's OTT industry loses 30% of its annual revenue to piracy. Even MX Player, which offers free content, isn't immune to this. The result is a loss in advertising returns.
It's likely that piracy may have increased alongside the dip in consumer spending, which brings us to hurdle number two. India experienced its worst economic contraction in 2020-2021. Individual incomes dropped 40% after the first nationwide lockdown; nearly two years later, discretionary spending still hasn't recovered. Economic recovery will be key to any significant upticks in subscriptions.
The third hurdle—which is in Netflix's control—is language. It is estimated that by 2025, 50% of all OTT streaming in India will comprise regional content (pdf). For this reason alone, it must get bullish on regional content. We aren't talking more anthology series (Navarasa, Pitta Kathalu, Paava Kadhaigal). The platform had just three acclaimed movies from south India in 2021—Minnal Murali, Cinema Bandi, and Mandela. Navarasa and Jagame Thandhiram were relative misses.
This matters, because half the audience for south Indian content comes from the north of the Vindhyas, while 20% comes from the expat population.
And then there's Bengali. OTT platform Hoichoi, which caters to 268 million Bengali speakers worldwide, gets 40% of its revenue from subscribers in the US, UK, Canada, and Australia.
Netflix is a 'glocal' pioneer. It's the only streaming service that can source and distribute local content across 191 countries—which explains why 65% of its subscriptions are from outside the US. And yet, it seems flummoxed by India's language smorgasbord. When it comes to Telugu cinema, the company acquired just nine titles since 2018, compared to Amazon Prime Video's 40 and ZEE5's 80. Its mainstream focus has become the regional player's gain: take Telugu OTT platform aha, which is nearing two million subscribers and now intends foraying into north Indian markets.
It can also be argued that platforms such as Neestream and Koode (Malayalam), Planet Marathi and Letsflix (Marathi), and OHO (Gujarati), though niche, would probably not have had the takers they do if Netflix had used its dubbing prowess to Indianise its glocal approach, to some degree. Pair that with the rise of bottom-up content creation, popularised in India by Chinese short video platforms such as TikTok, prior to their 2020 ban.
"If Netflix India continues aligning its content to the ₹800-per-month audience in metros, they'll max out at their current subscription numbers. Because once you go beyond this audience and into smaller cities, Netflix ceases to remain aspirational. It becomes intimidating," says Vinay Singhal. Singhal is co-founder and CEO of Stage, a dialect-focused OTT that has content in Haryanvi, Bhojpuri, and Rajasthani, to name a few.
ARPU and beyond
Following Reed Hastings' admission about India, few publications attributed the platform's slow uptake in the country to its lack of a flywheel. In business terminology, the 'flywheel effect' is a self-perpetuating cycle of growth (read: increasing revenue with incremental effort).
Amazon is an oft-cited example because its Prime service includes free and rapid shipping, OTT content, ad-free music streaming, monthly game giveaways (on Twitch), and other benefits. This buffet of a subscription—which also includes Prime Video Channels offerings Hoichoi, MUBI, Lionsgate Play, Eros Now, etc.—ensures stickiness on Prime Video.
While Disney+ Hotstar doesn't have a flywheel like Amazon's, its offerings go beyond streaming video on demand (SVOD) to include live sports and general entertainment channel (GEC) content from the Star India network. In essence, it has its bases covered from saas-bahu shows to soccer. Even there, industry expects attributed to the ability to deliver on sport, as a technology success, rather than just willingness to pay for rights.
Netflix, in comparison, has a singular SVOD focus. In this context, its India revenue of ₹1,700 crore (versus Disney+ Hotstar's ₹1,500 crore and Amazon Prime Video's ₹1,300 crore) from a much smaller subscription base is noteworthy. The platform also accounts for up to 40% of India's SVOD market.
This is thanks to its largely-urbane subscribers who are willing to pay the premium it commands over competitors. In the US too, Netflix has the highest average revenue per user (ARPU) of all streaming services. Its recent price hikes there will ensure it stays that way.
But cracks are emerging. Netflix's Q4 2021 earnings report reveals stalled subscriber growth in the US and Canada. It's now spending more than ever on content to retain its foothold in mature markets, which in turn is compressing its margins. Perhaps this is why Netflix is no longer averse to streaming live sports, and why it's doubling down on gaming and Korean shows.
This leaves Europe, the Middle East, Africa (EMEA), and the Asia-Pacific (APAC) regions to propel future growth. And as far as APAC goes, India offers a larger total addressable market. Netflix would do well to read the tea leaves outlined above; more so with SonyLIV's impending merger with ZEE5, which will birth India's second-largest homegrown OTT platform—and more competition.
Whatever corrective course Netflix India takes (that is, if it chooses to do so) will have to start with addressing its top level churn. Because with instability comes mistrust and a lack of relationship-building with content creators. For all the big ticket focus, it couldn't hold on to its exclusive agreement with Karan Johar's Dharmatic Entertainment; creative gatekeeping-slash-interference allegedly had everything to do with it. Even Atul Sabharwal, who wrote and directed the Netflix original Class of '83, publicly expressed disappointment with the way his film turned out.
Contrast this with Prime Video here. Aparna Purohit, who comes from a film festival background, has headed India Originals from day one. "She and [former content head] Vijay Subramaniam had the freedom to figure out local content needs for the market. On the other hand, decision-making isn't entirely local at Netflix," says an OTT industry insider, who asks not to be named.
But the aforementioned Netflix employee disputes this and underlines that India shows are locally supervised. As for the assertions about interference, he hints that creative collaboration is done keeping the global audience in mind.
The Intersection sent a questionnaire to Netflix India covering the claims about the Baahubali series, its outlook for India, regional language content, and insinuations about creative gatekeeping. A Netflix spokesperson issued the following statement:
"We are proud of what we have achieved in India since we launched six years ago. We are investing in more diverse stories from all corners of the country to bring joy to members who speak different languages. The long term opportunity for Netflix remains enormous as more and more people around the world move from linear TV to streaming. Our recently announced pricing plans have made our service more accessible for consumers in India so that more entertainment fans can enjoy our growing catalogue of series and films."
***
From the looks of it, Netflix India is treading new terrain. In acknowledgment of Indians' mobile-leaning tendencies, it launched data bundles for Jio and Vi postpaid users. It's also tied up with Tata Play (formerly Tata Sky) for cable bundling, and launched the Take 10 workshop to support emerging filmmakers across India. Whether it will do more to win over a notoriously-tough market remains to be seen. But its co-founder Reed Hastings, who was once laughed at by the CEO of the now-defunct Blockbuster, is known for taking challenges on the chin. And he'd love nothing more than for the 'ta-dum' to travel across India.
Reed Hastings

@reedhastings
The deeper the doubts, the sweeter the success.
Jeff Bezos @JeffBezos
Listen and be open, but don't let anybody tell you who you are. This was just one of the many stories telling us all the ways we were going to fail. Today, Amazon is one of the world's most successful companies and has revolutionized two entirely different industries.
Oct 11, 2021
661 Likes   107 Retweets   184 Replies
*** 
ICYMI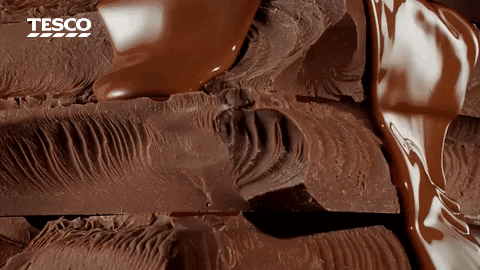 Misplaced Putinism: The Russia-Ukraine border is chock-a-block with military trucks and tanks. Russian President Vladimir Putin has seemingly moved his pieces into place and brought Europe to the brink of war but this piece argues that the former KGB spy isn't quite the chess master that he is made out to be. Seen entirely through a US strategic lens, it says Putin's bluff should be called.
Choc-o-bloc: In the early days, it was an item reserved for a select few. It was often adulterated for higher profits. But soon chocolate crossed borders with traders and the world got hooked. Raw cocoa was turned into a paste and eventually into bars. This deep-dive into the history of chocolate looks into how the once-exotic food item became a globally loved commodity.
Mindless Web3: Say a friend invents a brand new cryptocurrency today and stores its details in an excel spreadsheet. Would you invest in it and transact? Sounds stupid right? That's what a lot of Web3 is. This Bloomberg opinion piece dissects into the phenomenon of digitised assets in the decentralised world and whether it makes financial sense.
Hyundai's Triumph: For years, South Korean automaker Hyundai Motor aspired for a third finish. But through a series of innovations to products and technology, the company is edging closer to pole position. This story pieces together the trials and tribulations of Hyundai in this journey.
Reprocess Agony: What if one could magically remove pain by training the brain to break this cycle? A new treatment called 'pain reprocessing therapy' attempts to do just that. The old idea of pain emanating from a nerve or tissue is emptied and replaced with the thought that it is all in the head. While it is worth a try for those suffering from chronic pain, this article is of the view that it may not work for everyone.
Aesthetic Control: Even the worst moments of their lives looked like movie shoots. Social media influencers wield such persuasive power in today's world that the best brands of the world are at their doorsteps. This piece deconstructs the makeup influencer community and the emotional power they wield over their fans. For those interested in digging deeper, this story is based on a book about beauty culture.
— By M Saraswathy
Want to advertise with us? We'd love to hear from you.
Write to us here for feedback on The Intersection.