Discover more from The Signal
The Signal is a daily curated newsletter that helps you understand the latest developments in business, tech, finance, economy, and policy with sharp analysis and crisp insights thats fun to read arriving at 8AM daily in your inbox.
Over 81,000 subscribers
Netflix has its game face on
Also in today's edition: Amazon (kinda) wants to be TikTok; New TDS bummer for Indian crypto users
Good morning! VLC has been banned in India. Why? Even the IT ministry has no clue, per The Indian Express. All we can assume is that someone, somewhere in the Indian government read the Symantec report about Chinese hackers using the popular media player to gain access to people's computers. Developer VideoLan has seen a <20% drop in website traffic since the (frankly bizarre) ban. Tsk.
🎧 Japan wants its youth to drink more to boost the economy. The Indian sporting federations are in a crisis. The Signal Daily is available on Spotify, Amazon Music, and Google Podcasts, or wherever you listen to your podcasts.
Hello readers, The Signal has been publishing fewer stories the past few days as our team has been taking a breather amid a series of public holidays. We will return to our regular number of stories on Monday, August 22. There will be no edition on Saturday as we are closed for Janmashtami.
If you enjoy reading us, why not give us a follow at @thesignaldotco on Twitter and Instagram.
The Market Signal*
Stocks: Benchmark indices ended in the green, putting away their intra-day losses. The Sensex managed to stay above the 60,200 mark. SpiceJet shares rose by 1.93% after it resolved its financial dispute with Credit Suisse.
Early Asia: The SGX Nifty declined (-0.16%) at 7.30 am India time. The Hang Seng Index (0.24%) and Nikkei 225 (0.062%) lingered in the green.
STREAMING
Netflix Has An Ambitious Game Plan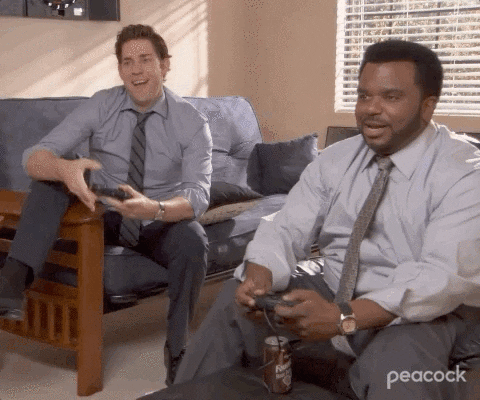 Earlier this month, we told you about mobile titles being the sole outliers in the larger gaming downturn. Turns out Netflix's mobile titles—while played by fewer than 1% of subscribers —saw maximum downloads this July. The uptick was due to the latest iterations of the Stranger Things IP. This is notable because unlike its fat-budgeted streaming content, Netflix is frugal in marketing its gaming efforts.
Hiccup: Speaking of budgets, The Gray Man, which took $200 million to make, was Netflix's most-watched global film for just eight days. And in a move that will ruffle some feathers, Netflix may not make downloads or offline viewing available for its ad-supported tier.
Cloud reprieve?: Mobile gaming was just a start. As it continues to firefight churns in viewership and subscriptions, Netflix is going all guns blazing with cloud gaming.
The Signal
Netflix's gaming ambitions were clear when it acquired three gaming studios in six months. With its library of original IPs, it can expand franchises beyond video (much like Stranger Things).
And when it comes to the cloud, Netflix has its own AWS-like platform. In other words, it has the building blocks for standalone gaming delivery technology. This is crucial because the Netflix app is preinstalled on virtually all smart TVs. For all its current woes, the streaming major holds a potential gaming ace in not being tied down to a console or operating system.
Now for the execution to look as promising as things do on paper.
E-COMMERCE
Now, Amazon Apes TikTok
The world's biggest shortform video app should be flattered. After Meta and Google, Amazon is taking cues from TikTok.
Control C + Control V: According to reports, Amazon is flirting with a feature that will present products in a Tiktok-style photo and video feed. Currently available to employees under Inspire, Amazon already has a use case for deploying this feature.
Influencers often shill Amazon product reccos on TikTok due to the e-commerce company's influencer marketing programme. With Inspire, Amazon hopes to have existing shoppers spend more time on the app, and leverage existing influencers to clinch the Tiktok shopping audience.
Hard stop: TikTok influencers, however, are up in arms against Amazon. They are using their might with the 'People Over Prime Pledge'—and doing away with Amazon endorsements—to support workers' union demands.
In related news, TikTok has rolled out new ad features for brands to reach their target audience.
CRYPTOCURRENCIES
Indian Users Are In For A Bigger TDS Headache
The Enforcement Directorate crackdown on Vauld, WazirX, and seven other crypto exchanges has sparked fresh trouble for crypto users back home. For one, those moving funds to international exchanges or decentralised wallets to protect their holdings may themselves fall under the scanner.
Why? Indian exchanges already had frameworks to comply with the 1% TDS (5% in some instances) on crypto assets, which came into effect July 1. If users now trade to and from the ₹ on foreign exchanges, they will have to shoulder the burden of deducting TDS themselves, or risk being non-compliant.
In other news: Crypto's collective ad spends tanked from $84.5 million to $36,000 in just five months. The downturn isn't bad news for everybody though. Ripple, FTX, and Goldman Sachs are looking to acquire crash-and-burn crypto companies for dirt cheap. Aka buying the dip.
FYI
Big purse: In what would be music to a capital-starved startup industry, an Abu Dhabi firm is raising $10 billion to fund tech companies in emerging markets.
Leader hunt: Amazon Studios is fishing in Hollywood to snare a honcho to lead its entertainment division. Netflix's Scott Stuber and Paramount's Emma Watts are nibbling.
Old & unskilled: A majority of Indian workers are now middle-aged, says CMIE, raising doubts if India will ever reap its demographic potential. They are also increasingly less educated.
Bank sale: The government has sounded out buyout funds Carlyle, TPG Cap and Canadian Fairfax to sell its ownership in IDBI Bank.
Jackpot: A college student hit pay dirt in a meme stock trade, pocketing $110 million selling his holding in retailer Bed Bath & Beyond.
Fleet-footed: UK petrochem billionaire Jim Ratcliffe has offered to buy Manchester United if the Glazer family was selling.
Up: In some good news for platforms, streaming viewership outshined cable TV for the first time.
FWIW
Bad vibes: Janet Jackson's song Rhythm Nation isn't a hit with a few Windows laptops. The soundwaves are causing hard drives to vibrate and finally crash. Worse, playing the song could also alter the working of another computer on standby. We're not sure if Jackson would like to add this to her resume.
Ain't no mountain high enough: High-speed internet has come to Mount Kilimanjaro, Tanzania, just so tourists and trekkers can brag about their ascent on social media. Currently, visitors will have access to the internet at an altitude of 12,200 feet. The summit will receive a connection by the end of the year. In a way, Mount Kilimanjaro is just catching up, given how internet-ready Mount Everest is ahead of the curve.
Cloud seeding to fight drought: China's ongoing (and worst) heatwave has dried up the Yangtze river; so much so that over 150,000 people are thirsting for water. So as a part of a weather modification programme, planes are now shooting silver iodide rods into the clouds to induce rain.
Enjoy The Signal? Consider forwarding it to a friend, colleague, classmate or whoever you think might be interested. They can sign up here.
Want to advertise with us? We'd love to hear from you.
Write to us here for feedback on The Signal.