Discover more from The Signal
The Signal is a daily curated newsletter that helps you understand the latest developments in business, tech, finance, economy, and policy with sharp analysis and crisp insights thats fun to read arriving at 8AM daily in your inbox.
Over 81,000 subscribers
Netflix goes South
Also in today's edition: Snapchat sours the mood; Startups catch a cold; Broadcom acquires VMWare; Restaurant fix: Service charge or tip
Good morning! Inflation is at an eight-year-high but it has no effect on the rich. That explains why high-end luxury wheels such as BMW, Lamborghini, and Merc have sold out their 2022 allocations for India. This ties in with luxury house sales hitting a four-year high. Luxury sure is inflation-proof.
The Market Signal*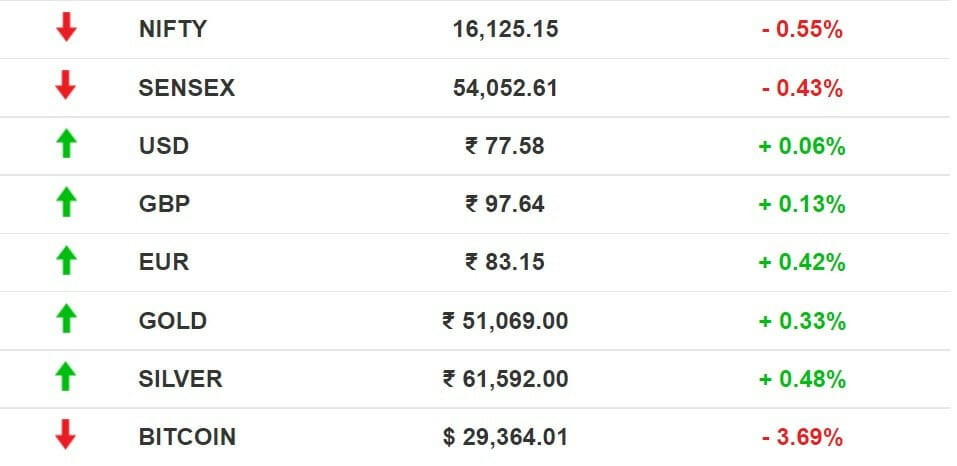 Stocks: Benchmark indices erased early gains to end lower for the second straight session. Rising interest rates and fears of soaring inflation continued to haunt investors. Last-mile logistics delivery giant Delhivery jumped 10% from its listed price. Oyo will settle for a lower valuation of $7 billion to $8 billion when it decides to launch its IPO later this year.
Early Asia: The Nifty was trading 0.11% up in Singapore at 7:30 am India time. The Hang Seng index rose to 0.82% in morning trade. The Nikkei 225 was down 0.22%.
STREAMING
Netflix Heads South To Regain Lost Ta-Dum
Netflix India has belatedly woken up to regional content. Reuters reports that Netflix is chasing Telugu and Tamil content deals. It's greenlit at least six series in south Indian languages.
101: Netflix outperforms Indian rivals in revenue share, but lags in subscriber count. Even Zee5 and SonyLIV have more subscribers, owing to better regional content libraries.
Hindi slowdown: KGF: Chapter 2 and RRR—whose multi-language dubs made them pan-India blockbusters—are spurring a rethink about Bollywood's national appeal. No Hindi feature barring Bhool Bhulaiyaa 2, Gangubai Kathiawadi, and The Kashmir Files logged decent collections this year.
Netflix is nowhere close to bagging exclusive audio dub rights though. While it has RRR's Hindi version, the south Indian dubs are exclusive to Zee5, probably because the platform has a better 'south' catalogue. Disney+ Hotstar, SonyLIV, and Prime Video have upcoming regional releases even as Netflix plays commission-and-catch-up.
🎧 Coming soon to a screen near you: more South Indian content on Netflix. Tune in!
TECH
Snap Slashes Its Forecast
In February 2022, Snap reported $1.3 billion in Q4 2021 revenues much to the relief of investors. Unforch, there's no redux. CEO Evan Spiegel dashed all hopes of consistency after he revealed that the social messaging app will miss its quarterly financial goals. It will also pause hiring, a tactic employed by even Uber and Meta.
Why though? In an internal memo, Spiegel boiled it down to macro economic challenges. Think inflation, market upheavals, and advertisers stepping back briefly because of Russia's Ukraine invasion. Snap also admitted that Apple's privacy change last year hurt its business.
Butterfly effect: Following the announcement, Snap's shares plummeted by 30%. The fall set off a ripple. Meta tumbled 7%, Twitter dipped by 4%, while Pinterest sank 12%. Ouch.
STARTUPS
Marico Parachutes Into Scorched Startup Terrain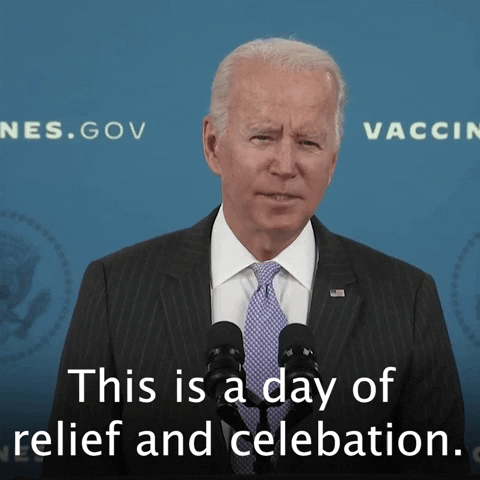 Consumer goods company Marico—which owns the Parachute and Saffola brands—has bought a 54% stake in HW Wellness Solutions, the parent company of healthy breakfast and snacks startup True Elements.
Tell me more: True Elements plans to ramp up its offline presence to focus on long-term brand building. Enter cash-rich Marico, which can achieve that vision with its existing retail distribution channel. While this deal will help Marico diversify its digital portfolio, it's True Elements that's the winner given the current environment.
Roll down: True Elements is fortunate to have found a legacy buyer, considering the party is over for rollup commerce. The model is doddering due to supply chain disruptions and the waning of the pandemic-spurred online shopping boom. The OG Thrasio itself is reviewing its India plans after a managerial churn.
The Signal
It isn't just rollup companies though. Winter has come for India's startup ecosystem in the form of layoffs, cost-cutting measures, and business restructuring as growth hits a speed bump.
At least 5,600 people have been impacted by startup layoffs in India this year. The sector is also facing a funding slowdown. VC godfathers SoftBank and Tiger Global, which birthed many an Indian unicorn, have been hit hard by the global tech rout and are either slowing down or rethinking investments. Investors are also cautious due to the lacklustre listings of Paytm, Zomato, Nykaa, and PolicyBazaar.
🎧 The Indian startup boom is fading. What happened? Dive in.
M&A
Broadcom Takes A Chip Shot At The Cloud
Chipmaker Broadcom is in talks to buy cloud services giant VMWare for $60 billion. If it goes through, the deal won't just be the largest acquisition in the semiconductor industry, but one of the biggest tech deals ever.
Recap: Under CEO Hock Tan, Broadcom morphed from small fish to M&A shark. After former US president Donald Trump blocked Broadcom's $103 billion bid for rival Qualcomm, Tan turned to software, acquiring CA Technologies and Symantec's enterprise security division. Smart moves, considering the semiconductor business is highly cyclical. Software's annuity-like income will be a reprieve amidst supply chain bottlenecks.
Ka-ching: With a <40% stake in VMWare, Dell founder Michael Dell is in for a windfall. But Pat Gelsinger, VMWare's former chief-turned-Intel CEO, has mixed feelings about the potential acquisition.
Aside: While Broadcom courts software companies, Samsung is doubling down on semiconductors.
CONSUMER RIGHTS
Service Charges May Reach A Tipping Point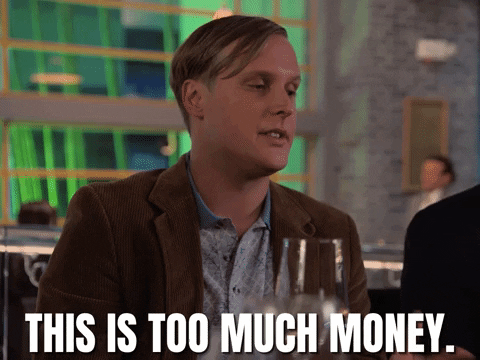 Depending on who you're siding with. The Department of Consumer Affairs wants you to stop paying service charges at restaurants. The government has called for a meeting with the NRAI on June 2.
Say what? According to guidelines issued in 2017, tipping is strictly optional. Eateries also cannot restrict entry or force diners to tip. Mandating this under the guise of a service charge qualifies as an unfair trade practice under the Consumer Protection Act. What does need to be paid for: prices displayed on menus (along with applicable taxes), which should also cover the service.
Throwback: A Hyderabad-based restaurant was slapped with a fine this week for forcing a customer to pay service charges. It's previously been a bone of contention with the NRAI, which asked patrons to stop eating out if they can't shell out a little extra.
FYI
Game plan: After walkouts, strikes, and union-busting attempts, workers at an Activision Blizzard subsidiary have voted to unionise. Take-Two's $12.7 billion acquisition of Zynga is now complete. Amazon, Disney and Apple are among those interested in buying video game publisher Electronic Arts.
Enough: Another day, another shooting. Eighteen children were killed in a Texas elementary school shooting on Tuesday.
Moolah, please: Aditya Birla Fashion will raise ₹2,100 crore ($271 million) from Singapore's sovereign wealth fund GIC. EV ride-hailing company BluSmart raised $25 million in a new equity and debt funding round.
No chest beating here: Berlin-headquartered instant grocery delivery startup Gorillas has laid off 300 people and exited Spain, Denmark, Italy, and Belgium. Gorillas is valued at $3 billion.
Lights, camera…: Zee has bagged the global media rights for UAE's T20 League. The league has franchises owned by business powerhouses such as Reliance, Adani, the Glazers (Manchester United), the Knight Riders Group, GMR Group, and Capri Global.
Bitter pill: Close on the heels of banning wheat exports, India, the world's second largest exporter of sugar, is set to cap the sweetener's exports.
WFH, please: The Sri Lankan government is urging citizens to work from home, as it rations the use of fuel to manage an energy crisis. It has also hiked petrol prices by 20%-24%.
Dasvidanya: Starbucks has followed McDonald's out of Russia after 15 years and shuttering its 130 outlets. Airbnb has shut its China business citing the zero-Covid policy's impact on tourism.
FWIW
Lost in translation: The longest operating and now interstellar spacecraft, Nasa's Voyager 1, is sending data readouts that's left its team of engineers puzzled. There are no signs of malfunction but the data it is sending data back to Earth is unusual and scrambled. Strange.
Sue you: Social media companies could have another threat to worry about: California parents. According to a new bill, parents can sue Instagram and TikTok if kids become addicted to the platforms. The Senate is set to debate the bill.
Chicken run: Singapore's popular comfort food, chicken rice, is about to get dearer. Its neighbour Malaysia will halt chicken exports come June 1. Stall owners have two options: make do with frozen chicken or suspend operations. Either way, patrons will pay.
Want to advertise with us? We'd love to hear from you.
Write to us here for feedback on The Signal.