Discover more from The Signal
The Signal is a daily curated newsletter that helps you understand the latest developments in business, tech, finance, economy, and policy with sharp analysis and crisp insights thats fun to read arriving at 8AM daily in your inbox.
Over 81,000 subscribers
Netflix's flirtation with live sports and Disney's tough balancing act
Both companies are at different stages in their sports rights ambitions.
Good evening,
Indian cricket fans, how are we? I hope you're not letting the loss to England in the ICC Men's T20 World Cup semifinal get to you too much. You need to be strong, as Sunday will be even more difficult. It's an England vs Pakistan final, after all. 😭
About six overs into the second innings, with England cruising along at 60-odd without loss in their chase of 169, I switched the game off and logged into Netflix to watch FIFA Uncovered. It's a new four-part documentary series that goes deep into the chequered history of world football's governing body.
I've just watched the first episode—on the rise of former FIFA President Sepp Blatter—and it was pretty good! Netflix just gets sport, doesn't it? Whether it's The Last Dance, Formula 1: Drive to Survive, Icarus, Schumacher, or Athlete A, I've never been disappointed by the streaming platform's sports content.
Which makes you wonder why Netflix hasn't dipped its toes into the live sports pool yet. It seems like such a natural fit to supplement its non-live sports content. Well, it's not like Netflix hasn't considered it. It was in September 2021 when CEO Reed Hastings told German magazine Der Spiegel that his company "would think about" bidding for F1 rights.
Fourteen months later, Netflix still doesn't own any live sports property. But that could change soon. There were some rather interesting developments in the world of sports streaming this week, which are all kinda connected.
Let's dive in.
🏄 Surf's up for Netflix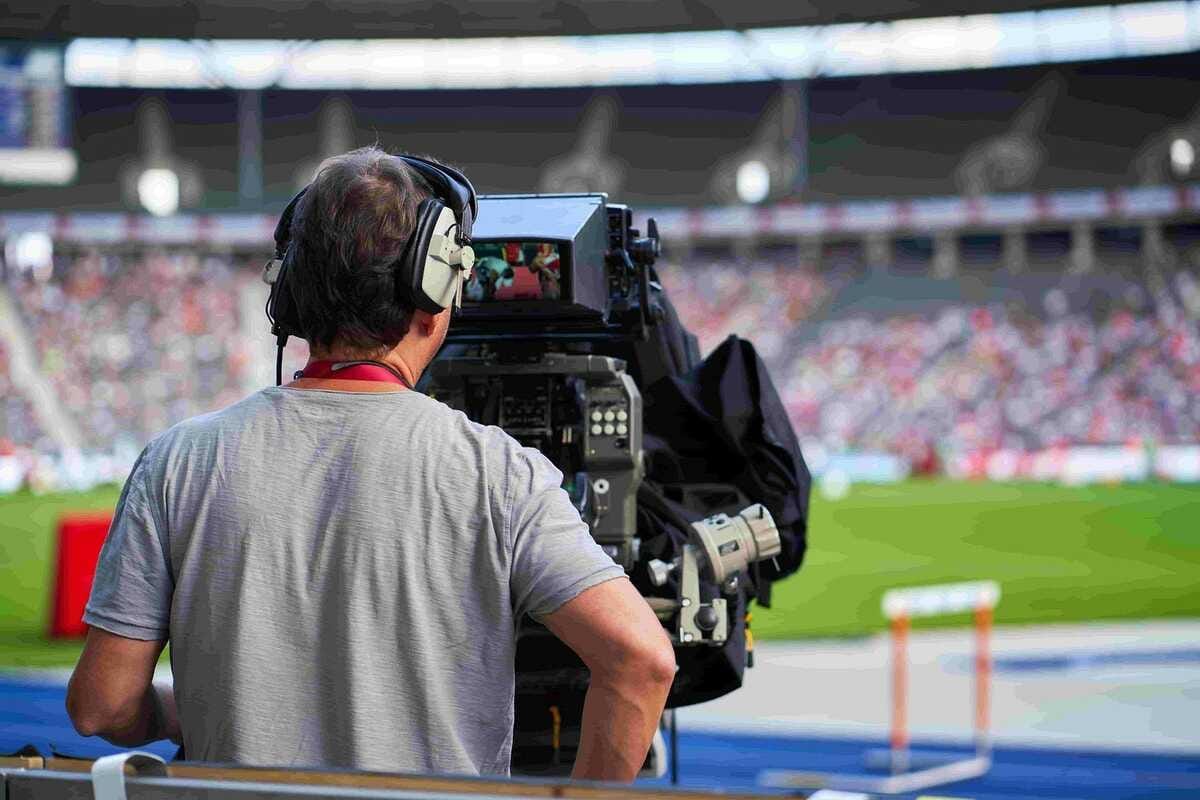 Netflix is not only looking at offering live sports, but has even thought about buying a whole league, according to the Wall Street Journal.
The company recently considered bidding for streaming rights in sports such as tennis (ATP and WTA) and cycling in Europe and the UK, the report said. Earlier this year, it had bid for the US streaming rights of Formula One but lost out to Disney's ESPN, which paid $255 million for a three-year deal.
Hastings reportedly doesn't want to get caught in bidding wars. Considering the skyrocketing cost of sports rights—broadcasters in the US have spent $21.3 billion on live sports this year, up from ~$17 billion in 2019—Netflix thinks it would be a better idea to buy lower-profile leagues instead and turn them into big franchises. The company was interested in buying the World Surf League, but couldn't reach an agreement on the price, the WSJ report said.
Netflix would know all about increasing the popularity of lower-profile sports. Its docuseries Formula 1: Drive to Survive has completely turned the fortunes of the sport around, especially in the US, after years of stagnancy. Last month's US Grand Prix broke the race's attendance record, with 440,000 fans streaming in across four days. The US will host as many as three F1 races next year.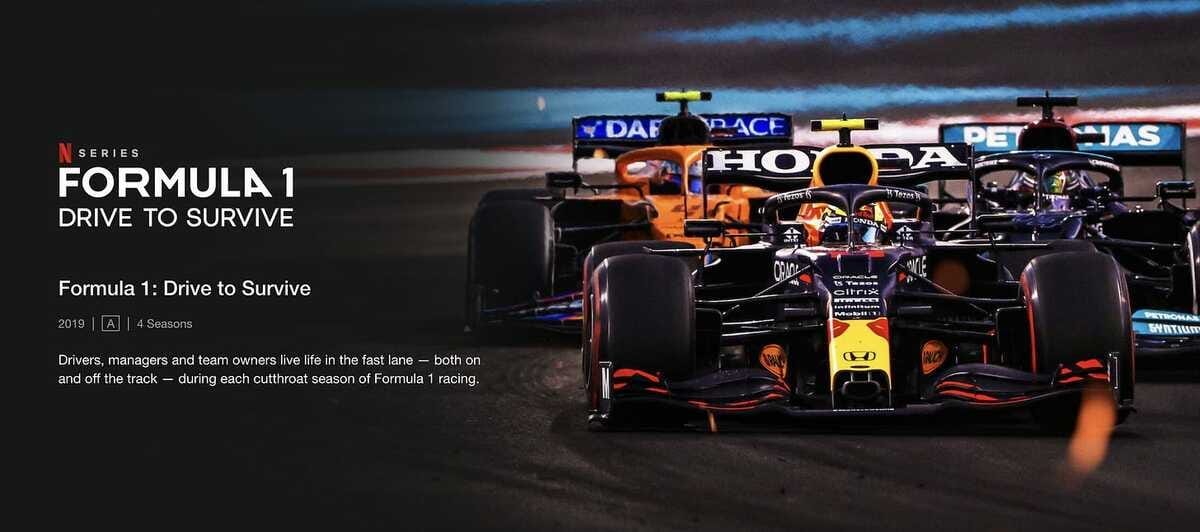 Could Netflix do something similar with surfing, which is even more niche than F1? No reason why it can't. But the point to note is how it's not interested in spending hundreds of millions of dollars on the media rights of high-profile sports leagues. Unlike its competitors like Apple ($250 million per year for Major League Soccer) and Amazon ($1 billion per season for the National Football League's Thursday night games).
This isn't surprising considering Netflix lost over a million subscribers over the first two quarters of this year, before arresting that slide and adding 2.4 million in the quarter ended September 2022. Its revenue grew 5.9% to $7.93 billion, while net profit fell 3.5% to $1.4 billion in the quarter.
Netflix's focus is on increasing its revenue and subscriber base, which stands at 223 million. The company hiked its subscription prices earlier this year and is launching an ad-supported tier soon. It's also betting heavily on mobile gaming.
Netflix has also said it'll keep its content spending steady at $17 billion per year at least till 2023. How much of that will go into sport? Netflix co-CEO Ted Sarandos said in April that the company is more committed to "sports-adjacent programming" than acquiring live sports rights:
"We're not quite so sure that you can add the big profit stream by adding sports… I'm not saying we never would do sports, but we would have to see a path to growing a big revenue stream and a big profit stream with it."
However, live sports is the logical next step in Netflix's evolution. It appears to be a matter of when and not if. What I'm most curious about is how live sports would work on Netflix for users with a full ad-free subscription. Will live sports also be ad-free? That'll be a first, in India at least.
📺📱 Disney's multi-platform focus
Netflix's reported flirtations with live sports even made it to The Walt Disney Company's fourth-quarter earnings call earlier this week. An analyst brought up the WSJ report and asked Disney chief executive Bob Chapek how he sees the sports broadcast landscape changing with new entrants coming in.
Here's what Chapek replied (excerpts):
…we really like our strong position that we have got going forward, not only in terms of the breadth of the sports that we are engaged in, but also the terms of the deals that we have. So, we have exercised with discipline.
…we don't need everything. We just need the right things. But also making sure that as we go forward, we are looking at multi-platform rights. We will not do deals where we don't get multi-platform rights to give us that very flexibility that we talked about toggling between sort of the more linear traditional legacy distribution channels and that of the more digital forward-looking platforms.
The big one that's coming up, obviously, for us would be the NBA. We would love to be in business with the NBA. But again, we are going to do it in a fiscally responsible way and seeking multi-platform rights.
Chapek basically said that Disney will only consider deals where it can get both the television and streaming rights. It doesn't want to split the rights with a competitor. It'll be interesting to see how this affects Disney's cricket strategy, with the Indian team's bilateral rights coming up for auction next year.
Neither of the other two big cricket rights that went up for auction earlier this year went to a single player. In June, Disney lost the digital rights of the Indian Premier League (IPL) to its new rival Viacom18, while retaining the broadcast rights. And then in August, Disney paid a hefty $3 billion for the International Cricket Council's (ICC) four-year multi-platform rights, before curiously sub-licensing the TV rights to Zee Entertainment.
If Disney wants to bag the multi-platform rights of the Indian cricket board, they won't come cheap. Viacom18, Zee, and Sony Sports will be eager to get some Indian cricket on their calendars as well. At the same time, Disney plans to make cuts to its content budget after its streaming business reported a $1.47 billion loss in the quarter ended September 2022. That's more than double the $630 million it lost in the same period a year ago. Since Disney+ launched three years ago, it has lost more than $8 billion.
Disney is also expecting a drop in the user base of its Disney+ Hotstar service, which counts India as its major market. While Hotstar added 2.9 million subscribers in the September quarter, Disney's CFO Christine McCarthy warned that there will be a decline in the ongoing quarter because of the loss of the IPL. However, Disney expects the user growth to stabilise by the March quarter.
Hotstar faces a tough test ahead as it prepares for life without IPL. Its monthly average revenue per user (ARPU) has already declined to $0.58, a 9% drop from $0.64 in the same quarter last year.
It's worth noting that the service's ARPU is significantly lower than other markets. For instance, an average Disney+ customer in the United States pays $6.10 per month while an average International customer (excluding Disney+Hotstar) pays $5.83 per month.
Disney+ said it earned an overall average of $3.91 per month from each customer this quarter, however if Disney+ Hotstar is excluded, the ARPU rises to $5.96 per month.
Disney+ Hotstar user base rises to 61.3 million, CFO warns of decline over IPL | Moneycontrol
Chapek said that Disney's financial results the September quarter represented a "turning point", and the company has reached "peak" losses that will decline going forward. Like Netflix, Disney+ is also hiking its subscription prices and launching an ad-supported tier. Its goal is to achieve profitability in its streaming business by fiscal 2024 "assuming we do not see a meaningful shift in the economic climate".
How does this tie in with its desire of winning multi-platform sports rights? It's a difficult balancing act—on the one hand, Disney needs to spend money on content to gain and retain subscribers. But that clashes with its goal of reining in costs and achieving profitability.
What happens during the BCCI rights auction should give us a clearer picture as to which way Disney is tilting.
⚡️Quick Singles
⚽️🔴 The Fenway Sports Group (FSG) is considering selling Liverpool Football Club, according to The Athletic. The investment firm has produced a full sales presentation for interested parties, and hired Goldman Sachs and Morgan Stanley to assist with the process. FSG in a statement said that it would "consider new shareholders if it was in the best interests of Liverpool as a club".
⚽️🏆🇶🇦 Former FIFA president Sepp Blatter has admitted that handing the World Cup to Qatar was a "mistake" and a "bad choice". He blamed it on the actions of the former Uefa president Michel Platini, who he claimed was under pressure from France's then president, Nicolas Sarkozy. Twelve years too late, Sepp.
🏏🇿🇦📺 Viacom18 will be the new home of South African cricket in India. The broadcaster has signed a seven-year deal with Cricket South Africa (CSA) to telecast and stream all international cricket played in the country from 2024-2031. The deal is reportedly worth $260 million. Last week, Viacom18 had picked up rights for South Africa's new franchise-based T20 league, SAT20, for 10 years. That deal was reportedly worth $100 million.
🪙📉 The stunning collapse of ​​cryptocurrency exchange FTX earlier this week is likely to have implications for all its sports sponsorships. These include a 19-year, $175 million naming rights deal for the Miami Heat's arena. It also has deals with the ICC, MLB, the Mercedes F1 team, and athletes including Tom Brady and Steph Curry. FTX is hurtling towards bankruptcy and needs a cash injection of $4 billion to remain solvent.
👟📉 Adidas will continue selling shoes based on the Yeezy brand designs despite ending its lucrative partnership with controversial musician and designer Kanye West. The German sportswear giant said it owns all the IP and designs under the brand, except the Yeezy name. Adidas, however, cut its earnings and revenue guidance for the year to account for the end of the partnership.
📖 Weekend Reads
⚽️🏓🎾 There's a new sport that's drawing the attention of the likes of David Beckham, Lionel Messi, and Neymar. It's a fusion of football, table tennis, and tennis: it's played on a curved table with a solid net in the middle and a slightly underinflated football. Players can hit the ball with any part of the body but their hands. Say hello to teqball, a sport that's growing in popularity in the US, and is even making a play for the Olympics.
⚽️🪙 A group of American cryptocurrency investors is trying to turn an obscure English football club competing three divisions below the Premier League into "the internet's team". Leading the effort is Preston Johnson, a crypto millionaire, who wants to turn Crawley Town into a real-life version of Ted Lasso's fictional AFC Richmond, but one injected with "crypto cocaine."
⚽️👴 The most talented players heading to the 2022 FIFA World Cup are in their mid-to-late 30s. Lionel Messi (35), Cristiano Ronaldo (37), Karim Benzema (34), and Luka Modric (37) have shared every Ballon d'Or since 2008. There's also Robert Lewandowski (34) in the mix. Why are middle-aged men still the world's best footballers? Simon Kuper tries to find out.
📺 The Watchlist
🏏🏴󠁧󠁢󠁥󠁮󠁧󠁿🇵🇰 The ICC Men's T20 World Cup final between England and Pakistan is on Sunday at 1.30 pm IST, live on Star Sports and Disney+ Hotstar.
⚽️🏆 If you can't bear to watch either of those teams lift the cup, check out Netflix's FIFA documentary.
Netflix UK & Ireland

@NetflixUK
Fraud, corruption, conspiracy. As FIFA looks to move beyond its troubled past, this documentary tells the story of a sport at the centre of a storm.
FIFA Uncovered is streaming now on Netflix.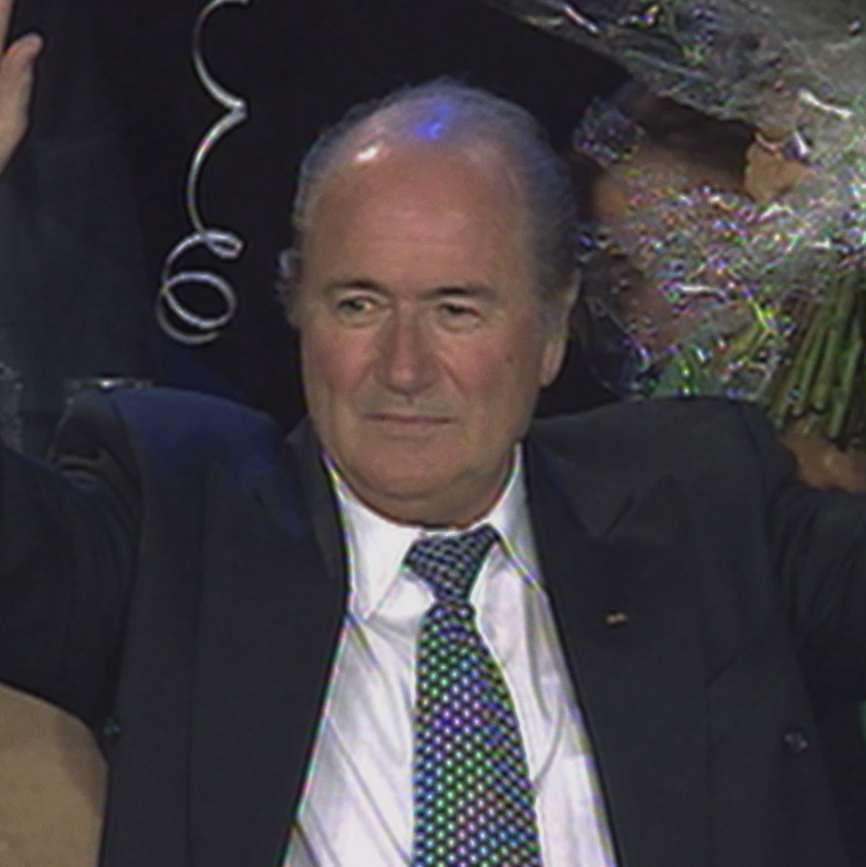 Nov 9, 2022
820 Likes   261 Retweets   57 Replies
👀 ICYMI
The FIFA World Cup begins on November 20, and Kerala is ready!
FIFA

@FIFAcom
#FIFAWorldCup fever has hit Kerala 🇮🇳
Giant cutouts of Neymar, Cristiano Ronaldo and Lionel Messi popped up on a local river ahead of the tournament.
12 days to go until #Qatar2022 🏆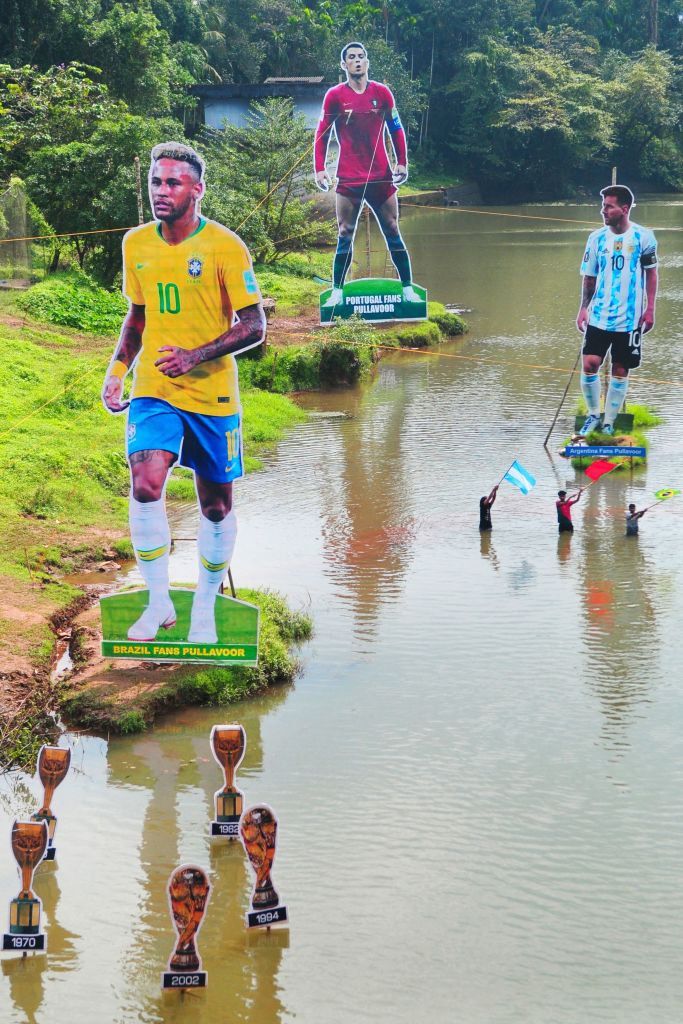 Nov 8, 2022
45.6K Likes   8.69K Retweets   3.09K Replies
Meanwhile, EA Sports' simulator has already figured out who will win the World Cup. It's never been wrong since 2010. 🇦🇷🏆
ESPN FC

@ESPNFC
2010 🇪🇸
2014 🇩🇪
2018 🇫🇷
2022 🇦🇷
EA SPORTS has got every World Cup winner right since 2010 using FIFA simulations. It's predicted Argentina to lift the trophy next month using FIFA 23 🏆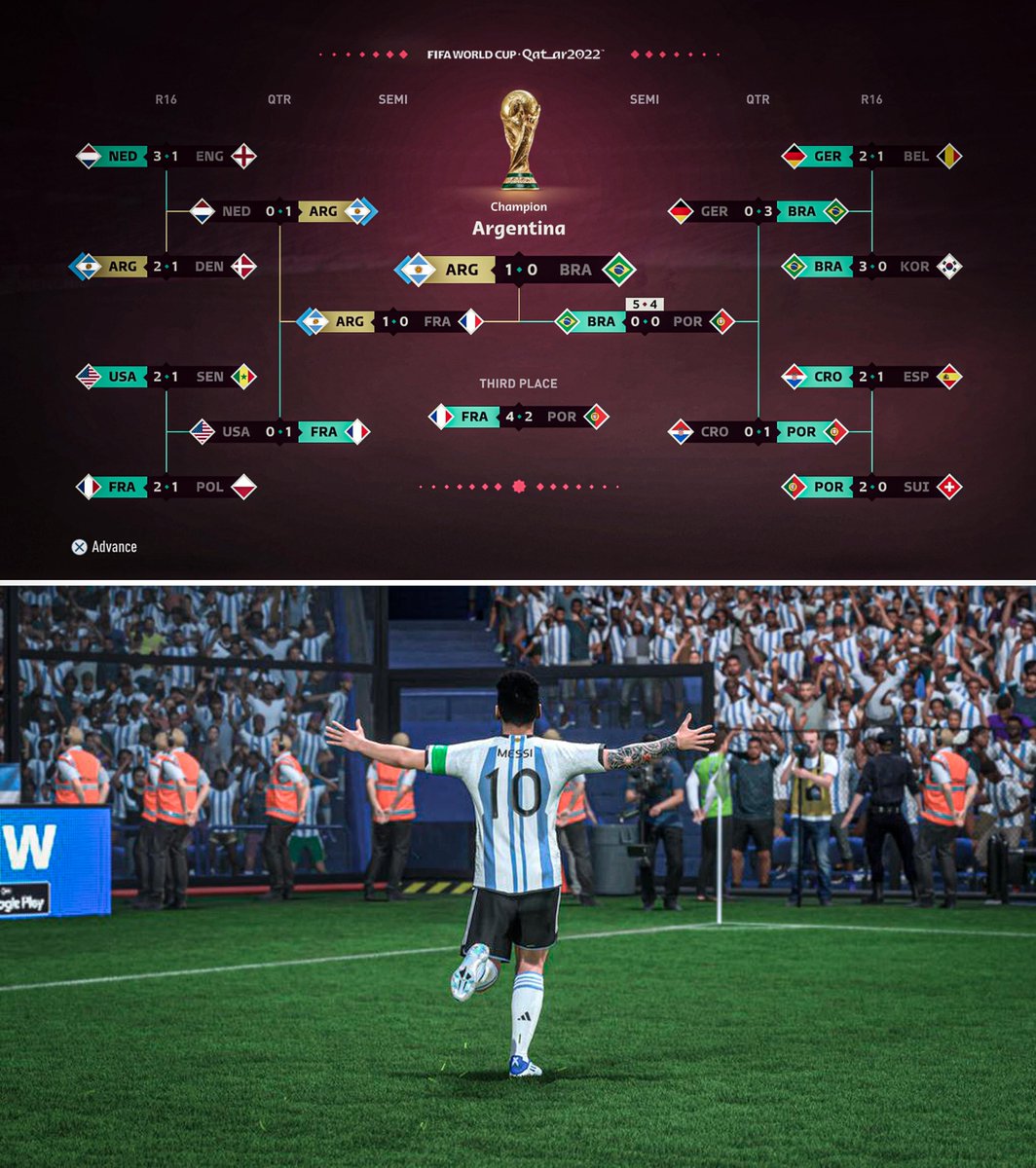 Nov 8, 2022
40.7K Likes   4.05K Retweets   1.36K Replies
That's all from The Playbook this week. See you again next Friday!
Best,Jaideepjaideep@thesignal.co