Discover more from The Signal
The Signal is a daily curated newsletter that helps you understand the latest developments in business, tech, finance, economy, and policy with sharp analysis and crisp insights thats fun to read arriving at 8AM daily in your inbox.
Over 81,000 subscribers
No more Facebook
Also in today's edition: Intel outside, Price pains, Kidney pigs
Good morning! What would you do if the spectre of maxing out your credit cards to keep your startup afloat a year ago continued to haunt your credit score to this day? Launch another startup to solve that very problem, of course. Deepak Rao's X1, which uses a novel underwriting process to deliver premium perks with or without premium credit scores, has become a silicon valley darling.
Btw, our podcast has been going strong for over a month now. Tune in on your daily jog, drive to the office, or even as you WFH-ers have breakfast in bed. We promise it'll be music to your ears.
The Market Signal
Stocks: The benchmarks continued their downward trend from Tuesday to close fairly deep in the red after initial uncertainty gave way to broad-based selling. Among the sectoral indices, Realty and Metal were the biggest drags dropping over 2% each, while PSU Bank and Media were the only ones to close in the green. The short-term outlook remains slightly negative with the volatility/fear index, India VIX, rising 5.3%.
Cryptocurrencies: Bitcoin soared to new lifetime highs following the launch of the first ETF linked to it on the NYSE.
A Meta Name For A Metaverse
Move fast, break things, and if that fails, rename. That seems to be Mark Zuckerberg's latest mantra. From next week, Facebook most likely won't be called Facebook. Much like Snapchat (Snap) and Google (Alphabet). A closer parallel is perhaps Phillip Morris, now Altria. It's AI assistant has already stopped responding to "Hey Facebook".
What's in a name: Facebook's name change comes at a time when Zuckerberg's ambitions extend into new realms of virtual human interaction. In its new avatar, the company will be a Metaverse builder. Despite its real-world problems, Facebook will hire over 10,000 people in Europe for its next chapter, as Zuckerberg termed its Metaverse dream.
Casey Newton

@CaseyNewton
Re: new Facebook name: "The web address meta.com currently redirects to meta.org, the home of a biomedical research discovery tool developed under the stewardship of the Chan Zuckerberg Initiative." 👀 bloomberg.com/news/articles/…
Oct 20, 2021
970 Likes   152 Retweets   68 Replies
The hedge: After taking some heavy flak, this looks like a distraction. A conversation changer, if you will. Facebook, the social network, is facing existential challenges — regulatory (in the US and abroad), competition (for young users from Snapchat and TikTok), business (potential drop in advertising revenue after Apple's ad tracking changes), and countless scandals. Zuckerberg will now also be added to a privacy lawsuit in DC, and senators have urged the company to shelve crypto plans.
BITO Begins With A Bang
That's the only way to describe it. ProShares Bitcoin Strategy ETF with the ticker name BITO became the second-most heavily traded fund in history on debut. The spectacular start will likely help mainstream Bitcoin as a reliable asset for investment.
Comfort zone: Being a fund, BITO is governed by stringent investor protection regulations, offering risk-averse investors a way to assuage their FOMO. BITO rose 4.9% to $41.94 on the first day.
New trend: Other asset management firms like Valkyrie are in queue to launch futures-based cryptocurrency ETFs. Recently, Grayscale Investments and NYSE also filed to convert the world's biggest Bitcoin fund into an ETF. Grayscale's fund is based on spot prices which is what the market has been looking forward to. Like gold, Bitcoin is also traded round the clock and just like the yellow metal, many investors would want to redeem their ETF investments in Bitcoin which is not possible with futures-based fund.
Intel And Qualcomm SoCed In The Face
After focusing on form, features, and software for many years, the world's leading gadget makers are back at their work tables to bring back oomph to their hardware. The innovation is called SoC or System On a Chip. It could fundamentally change the way the tech industry is organised, even leaving giants flailing for survival.
A giant's leap: Apple shifted to its own silicon last year, beginning with the M1 in desktops and laptops which arrived to rave reviews. The company has now taken computing power many notches up with the M1 Pro and M1 Max. If the M1 was a Ferrari, the Pro and Max are Veyrons and Venoms when it comes to CPU performance, graphics performance, machine learning, and battery life. They leave Intel and other PC chip manufacturers far behind.
The other behemoth: Google ditched Qualcomm. It launched a new premium Pixel phone lineup with its first-ever custom-designed chip Tensor that boosts artificial intelligence, photography, security, and power efficiency. With the new array, Google is re-entering the premium smartphone arena to take on Apple. The battle won't be fought in India though.
The Signal
In this battle of titans, the loser is Intel. And Qualcomm. Intel missed the bus for mobile chipsets. Now it'll lose the premium desktop and laptop market that Apple inhabits. Mobile chipmaker Qualcomm isn't happy with Google's move. Pixel devices are Android benchmarks and could signal other OEMs to develop their own SoCs. Samsung showed off its Exynos 2100 earlier this year. Chinese handset maker Oppo is already developing its own chip to reduce reliance on Qualcomm. So is Xiaomi. While Intel and Qualcomm are exploring newer markets like wearables, AR/VR, and IOT, they're losing significant share from devices that sell in millions today.
Costs Are Pinching HUL
When the CMD of the country's largest FMCG company says he has not seen these levels of inflation, you know it's time to wake up and smell the coffee. Hindustan Unilever is worried about inflation. It cut product sizes and hiked prices in Q2 after costs went up 12% this quarter with inputs becoming costlier.
A one-off? Nestle is facing cost pressures too. FMCG firms increased prices between July and September to offset rising raw material costs. A similar situation is panning out globally. Procter & Gamble is hiking rates as US inflation reaches a 13-year-high. India's retail inflation rate stood at 5.3% in August.
What about RBI's estimates? While the Reserve Bank of India cut its inflation forecast to 5.3% for FY22, the figure for the March quarter is estimated to be 5.8%. Crude oil and edible oil prices are setting new records every day. In a price-sensitive market such as India, price hikes would reduce sales but keeping rates unchanged would impact profits. It is a Catch-22 situation.
Piggybacking On Pig Kidneys
The medical community has had a breakthrough moment with xenotransplantation – the procedure of transplanting animal organs into a human body. New York-based surgeons have successfully operated on a brain-dead patient to attach a genetically modified pig's kidney.
Not a first: This isn't the first time such an experiment is being conducted. In 1997, a Guwahati-based cardiac surgeon was arrested for a failed attempt to transplant a pig's heart into a 32-year-old man's body. The man survived a week before succumbing to infection.
Problem solver: A transplant's success lies in getting the receiving body to accept the organ. Even well-matched human organs sometimes get rejected. In earlier attempts, such as that by the Guwahati doctor, immunosuppressants were deployed to trick the body. In the New York experiment, a pig gene was edited out to reduce the chances of rejection. That is a major leap as patients will not have to live with lowered immunity.
In the US alone, 12 people on organ transplant waiting lists die every day and millions more depend on dialysis machines to remain alive.
What Else Made The Signal?
Tally-ho: Global fintech firm Stripe has bought Bangalore-based payment reconciliation software provider Recko.
Netflix backup: Facebook's outage loss was Netflix's gain as the streaming platform saw a 14% rise in engagement during that six-hour period, indicating how blurred the lines between online socialising and entertainment are.
Ma's day out: Alibaba founder Jack Ma has travelled overseas for the first time after China began investigations into his Ant Group and reportedly banned him from traveling almost a year ago.
Community interest: Twitter has purchased Sphere, which operates a group chat app with the same name. Meanwhile, PayPal is said to be exploring the possibility of acquiring Pinterest at a valuation of roughly $39 billion.
Expand fashion: Reliance Retail Ventures Limited has bought a 52% stake in fashion designer Ritu Kumar's Ritika Pvt Ltd., with Everstone Capital exiting its 35% holding.
Glam for men: MyGlamm owner Good Glamm Group has bought ScoopWhoop Media to enter into the fast-growing men's grooming segment.
More moolah: Former US President Donald Trump is set to launch his own platform called TRUTH Social and an on-demand video service for "non-woke" programming.
FWIW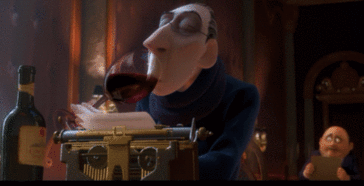 Next GoT? Miss the push and pull between the Starks and Lannisters? Don't worry, Amazon is working on a new Game of Thrones-like series called Wheel of Time. It has a budget of $10 million per episode and eight episodes in the first season. Tyrion Lannister said, "a mind needs books like a sword needs a whetstone". As does Amazon, its blockbusters.
Claim demands: Universal credit claimants in the UK are having to do bizarre things in order to receive their dues. From getting photographed holding their local newspaper to posing in front of street signs, it seems the government is going to extreme lengths to verify a person's identity since the suspension of face-to-face verification.
Winemakers whine: After a long, hard day, if you want to unwind with a glass of wine, you might just be disappointed at the taste. Quality of wine is taking a hit as global supply chain issues are creating a shortage of wine bottles. So the beverage is sitting in barrels longer and in turn starting to taste like a "sawmill". You may even have to pay a premium for it.
Want to advertise with us? We'd love to hear from you.
Write to us here for feedback on The Signal.