Discover more from The Signal
The Signal is a daily curated newsletter that helps you understand the latest developments in business, tech, finance, economy, and policy with sharp analysis and crisp insights thats fun to read arriving at 8AM daily in your inbox.
Over 81,000 subscribers
Noobs are in trouble
Also in today's edition: No Facebook for old men, More defaults in China, Year of Elon.
Good morning!  Amazon's HR systems have been laying off and docking salaries of people who were on leave. This affected primarily warehouse employees, both blue and white collar. And no, this isn't a one-off. It seems the buggy system has been at it for 18 months now. And all Amazon had to say was that there were "pain points" that needed to be resolved. Guess no one is feeling fulfilled at these warehouses anymore.
Btw, our podcast has been going strong for over a month now. Tune in on your daily jog, drive to the office, or even as you WFH-ers have breakfast in bed. We promise it'll be music to your ears.
The Market Signal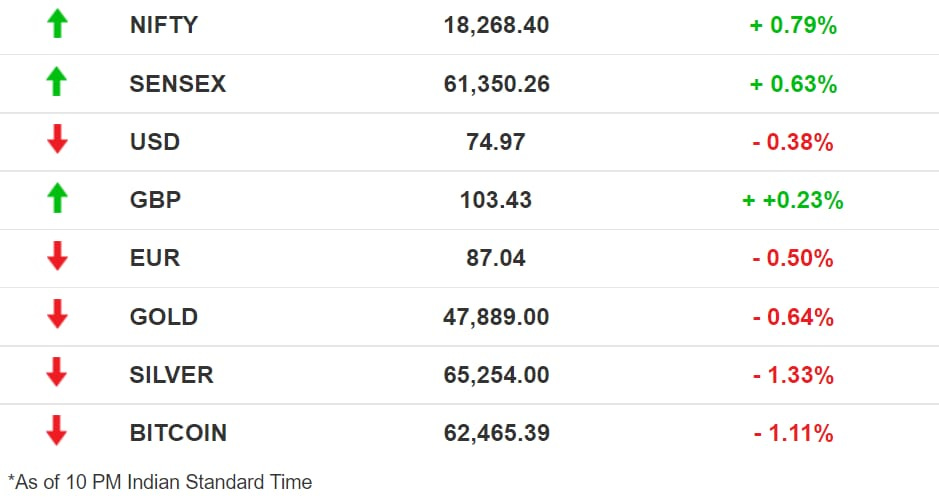 Stocks: After an uncertain opening half, Indian benchmark indices staged a late rally to close well in the green. The broader markets also bounced back with the BSE Midcap and Smallcap indices gaining over 1.5% each. All sectoral indices closed in the green, with Realty (3.62%) and Metal (2.66%) the biggest gainers.
Facebook's Midlife Crisis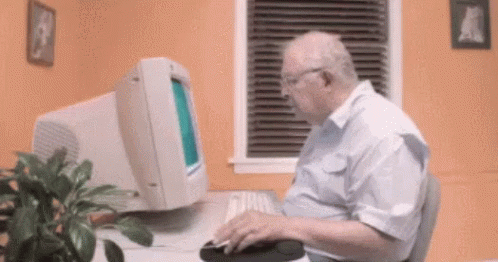 The social network is fighting age. Mark Zuckerberg has instructed his geek-force to "make serving young adults their north star". Zuckerberg also said usage among older users will grow slower than it otherwise would have because of the changes. 
Translation: Get those balding geezers off my network and bring in the purple-haired teens and tweens from TikTok and Snap. He called TikTok one of the "most effective competitors we've ever faced".
Boring: Facebook's internal documents, now freely available on the Internet, show that teen users in the US have been dumping the network since 2019. They see Facebook content as boring, misleading, and negative. Facebook and Instagram think-tanks have been hard at work planning products for teens and young adults. Whistleblower Frances Haugen told the UK Parliament that Instagram "was more dangerous" than any other social media.
Change won't be easy. It will take huge resources, corporate will, and leadership to tidy up the hideousness that Facebook let be and thrive.
Celebs Need To Do Crypto Homework
If you opened the newspapers three days ago, you probably saw a beaming Ayushman Khurana telling you cryptocurrencies are safe. If you watched the India vs Pakistan T20 World Cup match, chances are you also saw an ad for cryptocurrency fixed deposits. 
Flush with funding, crypto firms are on a marketing blitzkrieg, buying plum real estate in newspapers, prime time on TV, and signing up Bollywood A-listers as ambassadors. But they are high-risk, extremely volatile assets with unclear legal status. The ads lacked proper disclosures and warnings, and in some cases, were downright misleading. 
And then comes the warning: The Advertising Standards Council of India (ASCI) has reminded celebrities that they must do their due diligence before endorsing such companies, keeping in line with the provisions of the Consumer Provisions Act, 2019.  
Making Guidelines: ASCI, along with the Blockchain and Crypto Assets Council, is working with the government and the industry to develop guidelines. Khurana better be prepared. 
Rookies Trip On Penny Stocks
Micro-cap stocks are giving the heebie-jeebies to equity noobs. An Economic Times research found that a selloff in penny stocks has rapidly brought down their prices even as Nomura downgraded the Indian markets' rating to neutral from overweight.
The steep fall: The ET study of 360 stocks showed that 160 of them have declined 25-60% while 121 fell between 10% and 35%. It's a shocker to maiden investors who followed the broader market trends but failed to spot the undercurrents in these stocks. 
Fast Internet and the proliferation of gamified trading apps have brought a new class of young and risk-savvy retail investors to the market. Depository CDSL added 10 million dematerialized accounts in five months. Individual stock holding accounts swelled overall to 65 million. The number of unique investors in India has now crossed 50 million.
The Signal 
The bull run in equities in the past couple of years made investing look easy to new entrants who had never seen a bear market. Many, who were looking to make a quick buck, are now left holding penny stocks that they bought at high prices. They are stuck at a time when the broader market seems poised for a correction. Nomura said there was an unfavourable risk-reward situation and valuations were too stretched. 
The US Federal Reserve, which is set to reduce bond-buying from November, has been getting increasingly uncomfortable with inflation. Although Fed Chairman Jerome Powell has played down chances of a rate hike, he could change his stance if inflation gets out of hand. It could lead to a broader sell-off across the world, including in India. That will give the rookies a real taste of what a chill in sentiment means. Winter is coming. 
More Load On China's Economy
Pain continues to spread in China as another property developer, Modern Land missed a bond payment, adding to worries of a wider debt crisis in the country. With this fourth company, defaults on Chinese offshore bonds have set a record.
The default: Beijing-based Modern Land failed to repay a $250 million-dollar bond which was due. It blamed it on the cash crunch due to the property market slowdown and the pandemic. It comes on the heels of developers Fantasia and Sinic defaulting on their debt.
Chinese borrowers have collectively defaulted on offshore bonds worth a record of at least $8.7 billion so far this year.
Record value erosion:  Meanwhile, in just one year, Alibaba has lost $344 billion in market capitalization, the largest ever decline in shareholder value globally. The crackdown on the country's tech sector, just after Jack Ma's infamous speech on the Chinese financial system, might have done a little more harm to the company than he anticipated.
Tesla's Amazing Bull Run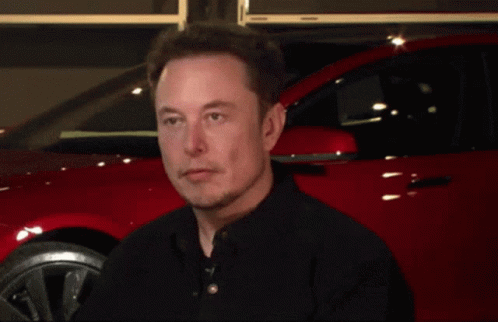 Looks like the world's current richest man, Elon Musk, can continue poking fun at the former holder of that title, Jeff Bezos, for the foreseeable future. 
Big deal: On Monday, rental group Hertz announced it had placed an order for 100,000 Model 3 sedans to electrify its fleet. In response, Musk's personal wealth rocketed along with that of Tesla, which became the first carmaker ever to hit a trillion-dollar market cap. Tesla also reported a healthy sales growth in China, which now corresponds to almost half the sales in the US.
Bit deal: Musk's wealth has also likely benefited from the recent resurgence in Bitcoin, whose price touched a new lifetime high last week. One may remember the self-anointed 'Dogefather' getting Tesla to put $1.5 billion into crypto as well.An interesting tidbit here is that the $4.2 billion Hertz deal led to Tesla gaining $119 billion in valuation. Perhaps the frenzied mob of investors that pile in on almost every piece of news, or even on cue by an influencer, has spilled over to the Tesla stock?
What Else Made The Signal?
Box hospital: India will soon have Asia's first container-based movable hospitals that can be swiftly relocated by rail and air in medical emergencies.
Tiger roars: Investment firm Tiger Global has raised a record $8.8 billion in the first close of its biggest ever venture fund. It'll invest in startups in the US, China, and India. 
US to open: Indians and other fully vaccinated international citizens can enter the US without any travel restrictions from November 8. 
Bus ride: Bus tracking app Chalo has acquired Amazon-backed premium bus service for office-goers, Shuttl. This will help Chalo expand its presence in many parts of the country.
UK shares secret: The UK's three intelligence agencies have agreed to use AWS, Amazon's cloud system, to hold top-secret information in a deal worth as much as £1 billion.
Cash flow: Home interiors startup Livspace could soon become a unicorn with a fundraise in excess of $200 million, while Byju's is said to be raising a further $500 million in debt funding for acquisitions.
FWIW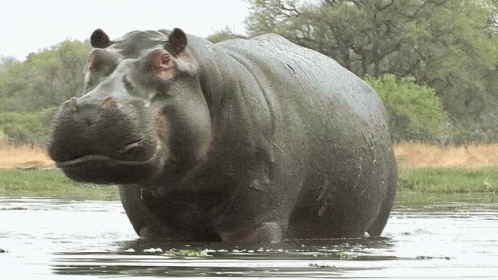 He's alive: Chen Quishi, eyes and ears of the coronavirus outbreak at ground zero in China, has reappeared after 18 months. The Chinese lawyer and citizen journalist's video feed of disease, death and chaos in Wuhan in February 2020 offered the first glimpses of what awaited the world. First his WeChat account and videos vanished. Then he disappeared without a trace. For 600 days. Chen's friends and family believe he was in forced state quarantine. He made a short appearance on a friend's live video feed on YouTube and a letter posted to his account on Twitter.
'Hippos are people': Deceased Colombian drug lord Pablo Escobar's pet hippos have to be treated as "interested persons with legal rights" in the US, a court has ruled. The hippos known as cocaine hippos live in Escobar's abandoned ranch in Colombia and as such will not be affected by the ruling. But they have thrived there and are now a potential threat to the local biodiversity and could lead to man-animal conflict. The court was hearing a case against the Colombian government to decide whether the animals could be culled or sterilized.
👉 Do you know your emoji? Well, it may not mean what you think it means. Although emojis are an integral part of the universal messaging lingo, they do not mean the same thing in all places. The forward-facing, clenched-fist (✊) generally means solidarity but in Mexico it's the US equivalent of showing the middle finger. In Pakistan, an open palm gesture (🖐) doesn't mean peace but curses 🙃🤷‍♀️ 
Want to advertise with us? We'd love to hear from you.
Write to us here for feedback on The Signal.